By Anna Vo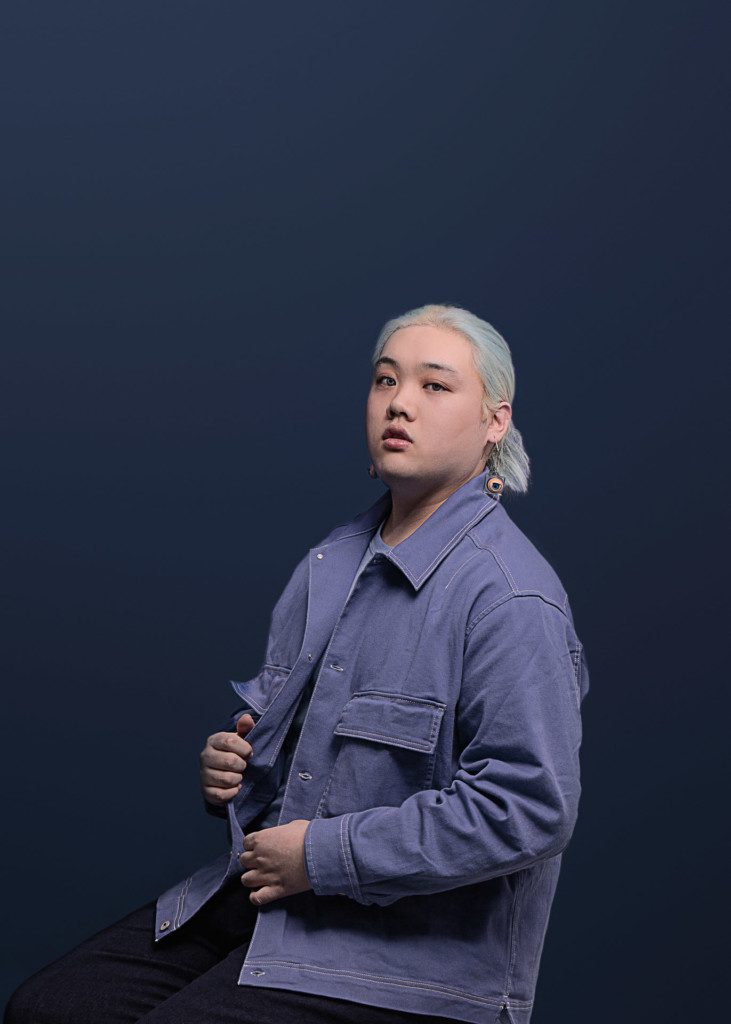 In the multifaceted world of fashion, no one ever works alone. In this case, B.F.A. fashion design student Dandan Huang's mystical creations wouldn't have come to life without the masterful head garments designed by B.F.A. costume design student Patrick Wang. Although he didn't know Huang prior to their collaboration, Wang's ability to understand and translate her concept into reality was seamless. "I wanted the hats to look like sweet protection and the evil shade that follows it around," Wang said.
Coming from a theater costume background, it was easy for Wang to understand Huang's story, and create clothes that weave perfectly into a narrative. The Academy of Art University School of Fashion student put himself in the role of a costume designer to best portray the characters in Huang's story. If Huang's collection is the storyline, his head garments would be the dramatic twists and turns in that narrative.
The silhouettes are shaped so that they mimic the movement of the wearer, curved to bend up and drape down, simulating the curve of the letter S. The brim is exaggerated in shape and form, extending into dimensions fitting of a small umbrella. Around the edge, it's curved to create an asymmetrical pattern that resembles the essence of Huang's clothes.
Wang was inspired by haute couture milliner Philip Treacy, who also paints real-life fantasy through his headpieces. "My personal style is very camp," Wang shared, "so I [think] this is a perfect match." He admitted that being a costume designer can sometimes limit his creativity, so he was glad this collaboration allowed him to explore something different.
Wang also referenced designer Bob Mackie's work, wanting his pieces to possess a similar, unique sense of glamor and humor. Take all these influences and you're left with an offering you can't help but look at: unpredictable, spontaneous, and theatrical.