(Above) Beyoncé showcases pieces from the adidas x IVY PARK "HALLS of IVY" collection, including a headband crafted by School of Fashion alumnus Patric Wang.
By Greta Chiocchetti
When Beyoncé calls, you pick up the phone.
At least, that was Patric Wang's thinking when his phone rang during a class last semester and he saw it was coming from a member of the superstar's styling team.
The Academy of Art University School of Fashion alumnus had previously been commissioned to create an exaggerated, oversized floppy cowboy hat for an adidas x IVY PARK promotional shoot. Wang had a feeling that the incoming call was a sign that opportunity was knocking again.
"I just had to pick up right then," said Wang. "And I was really, really happy to be right!"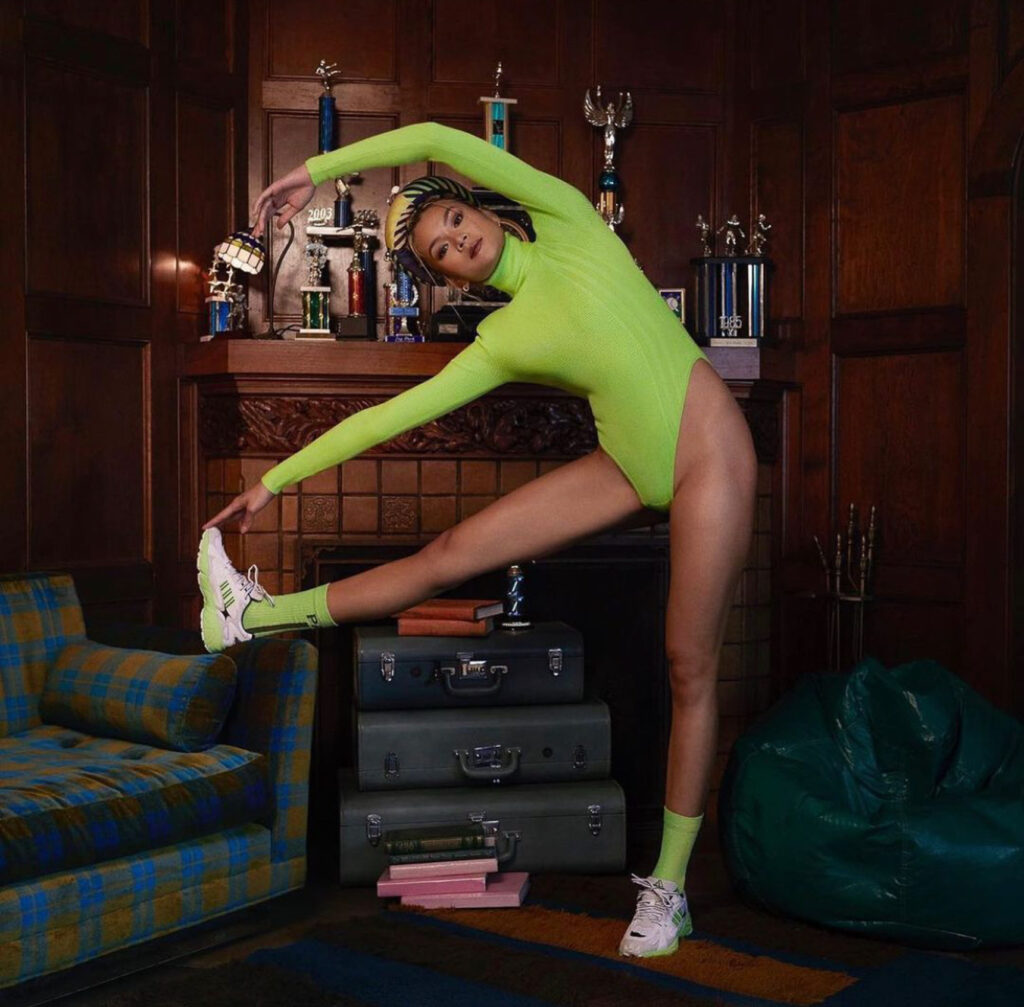 Pleased with Wang's prior work this past summer, Beyoncé's team commissioned him again. This time, they were looking for a "preppy, 'Gossip Girl'–esque" puffy headband for the "HALLS of IVY" collection. For Wang, who graduated from the School of Fashion's costume design program in Fall 2021, this moment is a culmination of years of hard work and a solid design foundation.
"I feel so honored that they chose me not only once but that they asked me to work with them again," said Wang. "I can't think of a bigger star than Beyoncé, and to see her wear my designs is unreal."
After receiving the materials in the mail, Wang had just 48 hours to make the headband and ship it out to the client.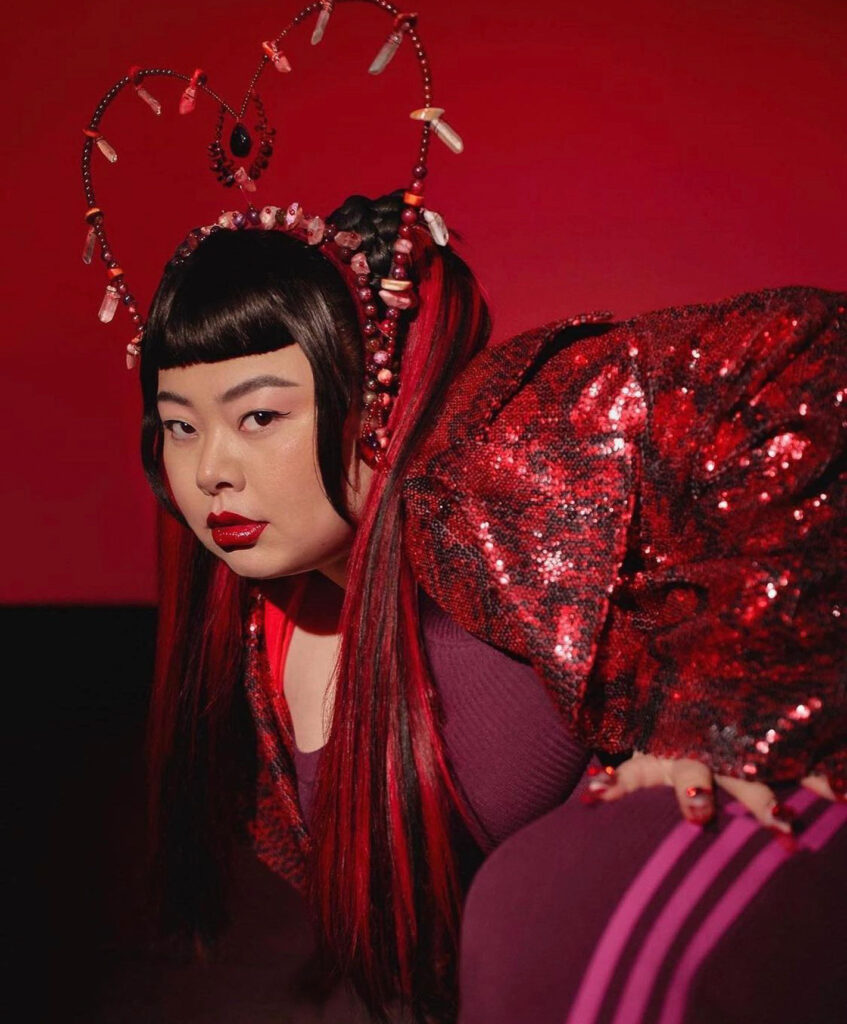 "I have to admit I was very nervous. I only had two days to figure out everything, including how to work with that fabric, which resembled plastic—it wasn't stretchy at all, and it was a challenge to make the finished piece look smooth."
In a recent Instagram post, Wang showed off his latest headwear design for IVY PARK's "IVY HEART" capsule collection: a Valentine's day-themed heart-shaped fascinator worn by Japanese comedian, actress, and designer Naomi Watanabe. The rose-colored crystal-encrusted headpiece involved an equal share of creativity and math to make sure the headband could support the weight of the stones.
"This is such a full-circle moment for me," Wang wrote in his post. "She is my inspiration for getting into this business. As a chubby kid growing up in China, there really was no fashion icon [for me]. Her sense of humor and fashion really inspire me in how I live my life today!"
For Wang, being in the Academy's highly collaborative School of Fashion led to many networking opportunities, including the recent adidas x IVY PARK commission. Fellow fashion alumna Alice Michelle showed his work to Elaina Haviland, another fashion alumna, who instantly knew that Wang was the designer for the job. For Wang, putting himself out there was the first and most crucial step.
"Patric has taken advantage of every opportunity presented to him in the School of Fashion, which has led to excellent networking opportunities. Collaboration's core is networking, and our programs are built upon it," said School of Fashion Executive Director Simon Ungless. "Patric sees the power in marketing and has willingly participated with the promotion and social media platforms we provide to the designers. He understands that we offer key industry connections through our networks and takes full advantage of every opportunity."
In addition to taking opportunities within the school, Wang sought out professional projects as well. It's a move that his instructor, Costume Design Coordinator Alina Bokovikova, said set him apart.
"During his last semester, he had an internship with Presidio Theatre for a Panto production, 'The Magic Lamp,' where he helped with light-up costumes for a musical number—the most complicated in the entire show. He brought his exaggerated theatrical aesthetic [and] technological and costume construction skills to elevate the show and proved one more time that he is a multi-talented artist with a very humble personality willing to learn something new every minute and share his positivity with people around."
"He's a rare commodity. Not only is he a brilliant designer with incredible technical skills in the making, but he is also an incredibly nice person who exudes positivity. He is a joy to work with, so it is no surprise that Team Beyoncé keeps coming back for more. Patric always delivers."