By Greta Chiocchetti
Like so many other children of the early 2000s, Academy of Art University School of Animation & Visual Effects (ANM) alumna Nghi Duong (B.F.A. 2021) remembers spending hours building a dream home, starting a family, and opening businesses—on "The Sims," of course.
"The Sims"—a series of life simulation video games published by Electronic Arts—captivated a generation by letting players live out just about any real-life experience (and many imagined ones, too) in its expansive, fictional "Sims" universe. From designing and customizing playable characters to micromanaging each Sim's daily actions, players like Duong can express unlimited creativity.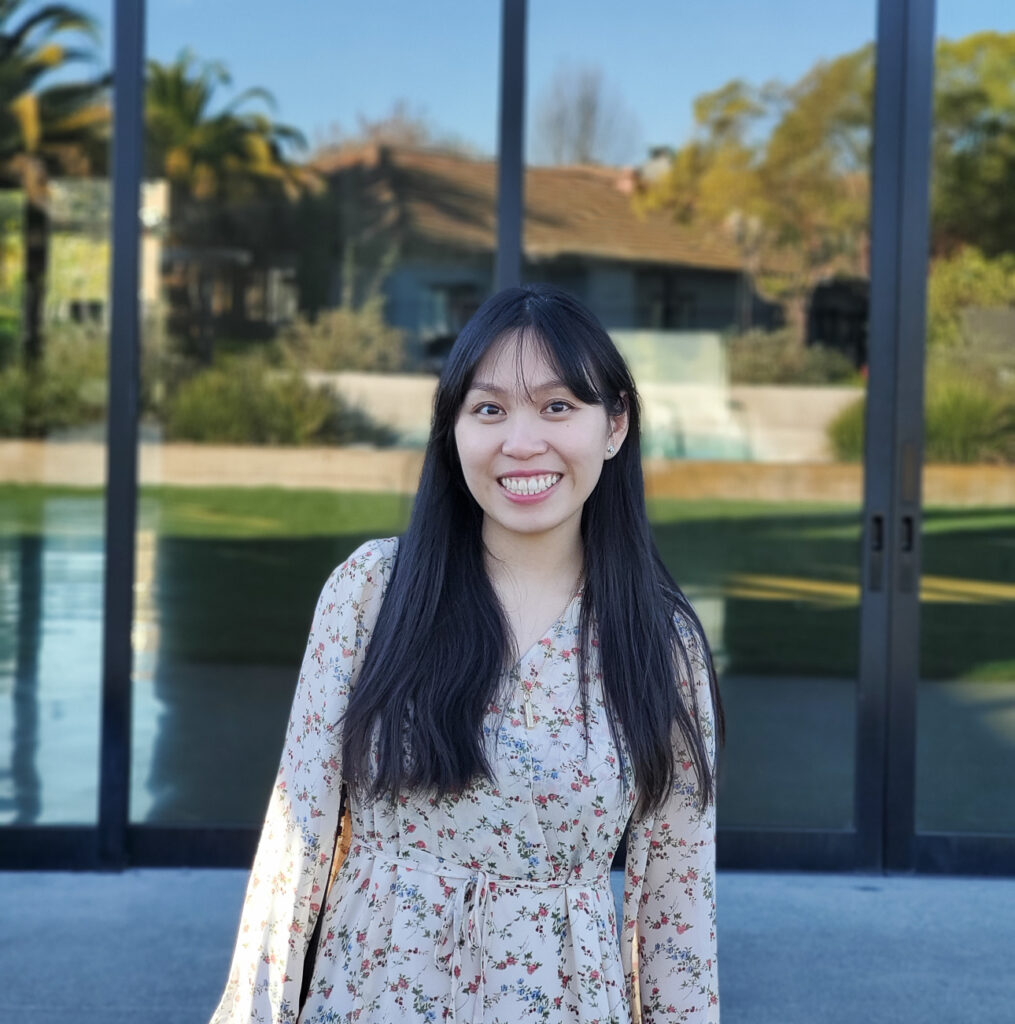 "It was like playing with dolls, but so much better," Duong recounted. "The game is so addictive because you truly get to feel like you're in charge of creating this whole world with all these possibilities."
But it's not just fun and games. "I also really liked that the game teaches you to work your way up the ladder—you have to finish this task, for example, before you can move on to the next," explained Duong. "By building up your skill points, you become better and faster at reading, or writing, or painting, and so on. It's a good lesson."
Duong never imagined that she might someday have a hand in developing the practically unlimited possibilities in the game series she loved so much. Her dream became a reality when she landed an opportunity at Electronic Arts as a performance animator on "The Sims," right after graduating from the Academy.
"It has been such an honor to get to be a part of this process," said Duong. "I've been play-testing as we prepare to release our most recent expansion pack, just to make sure there aren't any problems, and it's been so amazing to see my animated scenes in the game while I play through. It's really an unbelievable feeling."
Duong was brought on to work on the series' base game, and she also had a hand in the series' latest game pack, "My Wedding Stories," released on Feb. 23. While working on the pack, Duong was responsible for creating performance animations consistent with the characters' very recognizable, flamboyant acting style, requiring a nuanced knowledge of the "Sims" universe, even down to its proprietary fictional language, Simlish.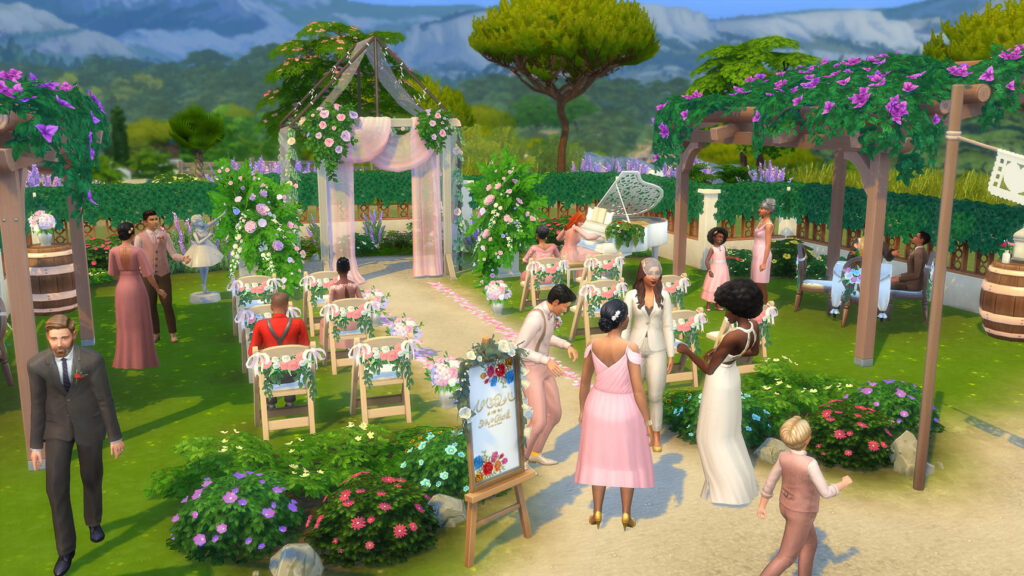 When assigned a scene, Duong explained, she could pull from childhood memories of gameplay to authentically represent the "Sims" world.
"Thankfully, I was obsessed with the game and played it a lot as a kid, so I came in with a pretty good understanding of the exaggerated movements and emotions of the characters," said Duong. "I think I was able to get the acting down because I was told that scenes I animated were put in the trailer for the latest expansion pack—I feel so blessed."
While she was a student, Duong had a portfolio review with an animator from Electronic Arts during ANM's Industry Week. This networking opportunity later helped her get her foot in the door.
"They already knew who I was and what kind of work I did, so that was a huge help," said Duong. "I highly recommend that students try to make as many connections as possible while they're at school."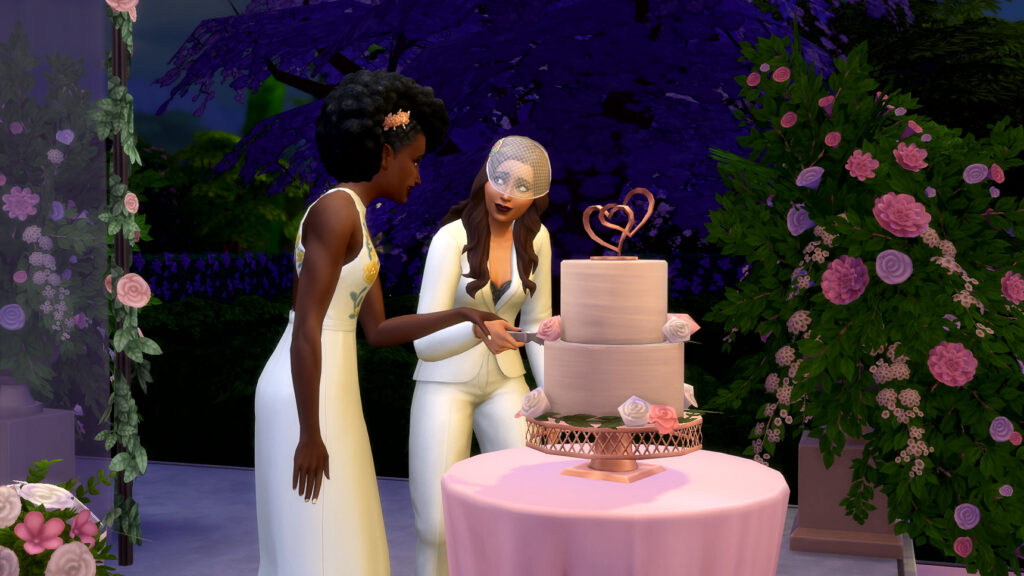 Having the opportunity to learn from working industry professionals was a game-changer, said Duong, who took all the Pixar animation classes the Academy had to offer during her time in the program: "They taught me a lot about physicality in animation. The class size at school isn't too big per class, so we get to receive a decent amount of time for critiques, lectures, and have conversations with the instructors."
ANM Associate Director Michael Parks, a CG and stop motion animator and one of Duong's instructors, said it was no surprise that she landed such an incredible opportunity right out of school.
"She excelled in all of her animation classes as well as her internship at Disney Animation Studios," said Parks. "Nghi's success demonstrates how a strong student demo reel can attract the attention it deserves in an industry looking for fresh talent."