By Nina Tabios
"When we fight, we face our enemy head-on. And when we take their life, we look them in the eye with courage and respect. This is what makes us samurais."
Emre Ekmekci remembers how he first heard of a samurai open-world game back in 2017 when he interviewed for a senior character artist role at Sucker Punch Productions. Little did he know that his fascination with samurai fantasy and folklore would contribute to one of the most popular games of 2020.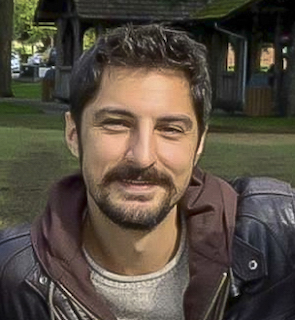 "As a huge samurai and medieval nerd, that got me very excited, to say the least," said Ekmekci, who earned his M.F.A. in 3-D Art from the School of Game Development in 2015. "I still think to this day that the artworks created by the amazing concept artists of Sucker Punch are some of the most inspirational ones out there."

After two years of development, Sucker Punch's action-adventure samurai quest, "Ghost of Tsushima," finally made its way onto shelves on July 17. Set in 1274, players act as Jin Sakai, one of the last surviving samurai, whose mission is to protect the island of Tsushima from the Mongol invasion of Japan. Gamers soon find that honor and nobility come at a price, and Jin must learn to move beyond the samurai tradition to save Japan.

To build out Sucker Punch's fictional feudal Japan, Ekmekci's contributions went down to the smallest details. Fine-tuning the decorations, materials, textures, and even wear-and-tear detailing on several characters helped round out a world praised for its captivating visuals and cinematic styling. For a behind-the-scenes look at how he brought these characters to life, Art U News spoke with Ekmekci via email on his research process, the importance of backstories, and his advice for students in game development.
Please introduce yourself.
My name is Emre Ekmekci. I am originally from Turkey. I live in Seattle, working at Sucker Punch Productions for the past three years. My role at Sucker Punch is senior character artist.
Can you describe the work you do at Sucker Punch Productions?

As a senior character artist, my responsibilities extend a bit wider than just creating characters for the game. I spend most of my time creating highly detailed realistic character models, creating textures, and integrating characters and weapons into the game engine. I also work with producers, tech-artists, animators, and of course, concept artists when necessary and help train the new artists coming on-board to our team. I also contribute to the character creation pipeline by helping the look development of shaders (light and shadow) and models to improve the quality of both the models and textures [and] shading of the final look of characters in the game.
Recently your work was featured on Sucker Punch's latest title, "Ghost of Tsushima." How did you wind up getting involved with this game? What were your initial thoughts on the concept of a samurai open world?
I was contacted by Sucker Punch back in early 2017 after another artist working there saw one of my artworks online. I was aware of Sucker Punch's Infamous games but didn't know they were working on an open-world samurai game until my on-site interview there. As a huge samurai and medieval nerd, that got me very excited, to say the least. I still think to this day that the artworks created by the amazing concept artists of Sucker Punch are some of the most inspirational ones out there. Even though I loved samurai fantasy even before knowing about "Ghost of Tsushima," I didn't have experience creating Japanese clothing, armor, or weapons. That was something I got to learn both in my free time and, of course, at work with the help of other artists around me.

Players act as the protagonist Jin, a samurai living during the Mongol invasion of Japan in the 13th century. How do you go about doing research for a game like this, where the story is fictional but the setting is based in historical fact? Was there anything you found particularly fascinating when you were in that stage of development?

Even though "Ghost of Tsushima" is not a stone-by-stone recreation of historical events, it was crucial that we understood and reflected the visual language of Japanese culture correctly in order to achieve authenticity and out of respect to the rich and ancient Japanese culture itself. Thorough research was essential in that aspect. I researched for authentic reference images for every single asset I made for the game, no matter how small or seemingly unimportant.
I had always been fascinated by feudal Japan—especially samurais—but I didn't know how much time, effort, and discipline went into creating every single part of real samurai armor. All the intricate details of samurai armor and weapons have a purpose to achieve perfection in what they're made for and creating their models was challenging and rewarding. Aside from the shapes, the materials and fabrics used in Japanese and Mongol armor and clothing also fascinated me. The use of silk as armor was particularly interesting to me since silk is a very tightly woven durable material and was used widely on both Japanese and Mongolian armors.

On your ArtStation, you describe a lot of the details like weathering, memory folds, rips, and tears that weave some backstory directly into the costumes of several characters. Can you talk about the importance of story when it comes to character design? Where do you find inspiration?
I think good artwork needs to tell a story, no matter what medium it is made in. In my case, it was important for me to reflect on the backstory of the characters in their costuming. This makes the characters become grounded in the world they are in and makes them more realistic as persons in the story.
I specifically requested the backstories and information about the personalities of characters from the concept artists and writers when I started making the models. Small details like wear and tear, correctly placed memory folds or armor damage based on which side of the armor would be more vulnerable during combat are what makes the character creation that much deeper and fun for me. Otherwise, I would just feel like a person who knows how to use software and not an artist.
Details like these especially show themselves in the cut scenes and photo mode, making them a rewarding experience for the player and increasing the immersion.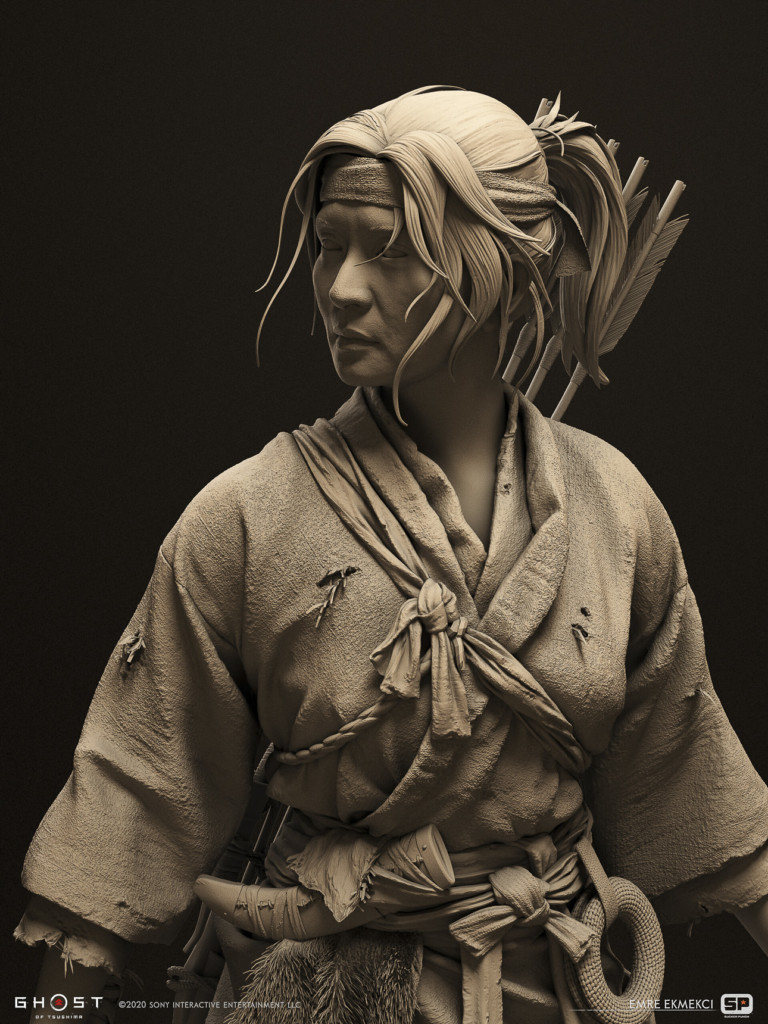 Can you talk about how important collaboration is on a project like this? Everything has to be cohesive and feel true to the game's universe but it also feels like there is also a huge effort to make certain elements pop and stand out.

Effective communication and collaboration are some of the most crucial aspects of making a project this big and cohesive. It starts [with] good leadership and vision at the start of the project, which is then communicated well to the entire team to share the same vision.
Collaboration within the teams is equally important. I collaborated with some of the other artists in the team on certain characters and it was very important that we were on the same page before and during the process of creating the character.
Did you always know that you wanted to do character design? Why did you choose the Academy to pursue character modeling and concept?
My background is in computer science. I studied and worked briefly as a programmer before I decided I wanted to pursue my passion for art. I always had a passion for drawing creatures, animals, and characters. I had been drawing all over my books and notes in classes throughout my school years. With games like Diablo or movies and books like "Lord of the Rings," my interest and inspiration for creating characters [were] pumped. Though back in high school, I didn't know I could have made a career out of creating creatures and characters.
After a couple of months working as a programmer, I decided that wasn't what I wanted to do as a career, so I applied to the Academy to get a proper education [in] what I'd been doing as a hobby.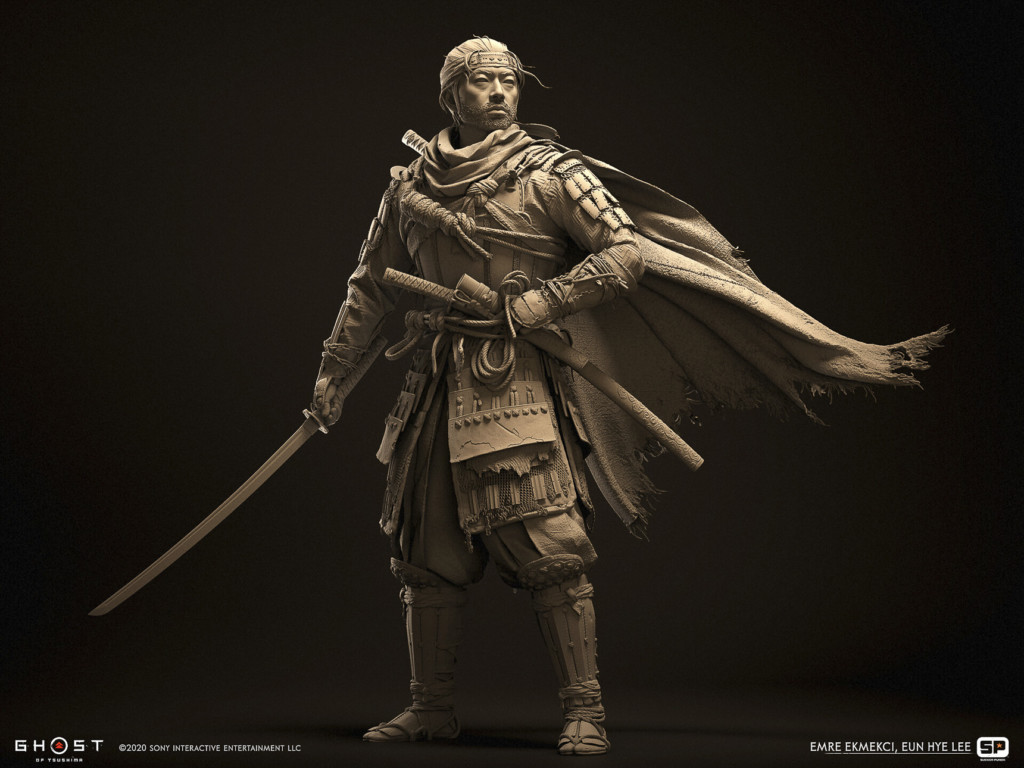 How would you describe your experience at the Academy?

I grew a lot during my time at the Academy, both as an artist and a person. My experience at the Academy helped me a lot in terms of getting the basics of art right, meeting my peers who I still talk to, and getting some great advice from industry veteran teachers who are genuinely helping the students. [The] Academy's education system is great for learning the fundamentals of different aspects of game design and production. That helped me to see and understand the field in general and then focus on the path I chose to move forward in. I really appreciate the Academy's way of letting the students decide what they want to do, instead of forcing an agenda on them.
I had the chance to learn from great artists and mentors that the Academy brought at the school both as teachers and guests. I think the teachers deserve more recognition—most of my teachers had a great impact on my works and career, and I felt very comfortable talking to them about my future and industry in general.
Was there anything you learned in school that has stuck with you throughout your career?

Properly interacting with other artists, as in giving constructive feedback and receiving criticism, is something I learned from school projects and classes which stuck with me. Collaborating in team projects is another important experience I learned in school that is very applicable to day-to-day life as a professional artist.
What would be your advice to current game development students interested in character design?
Focus on what you want to make rather than what you think the industry demands. Making art out of fear of getting a job will lead the person away from the art itself. Of course, it is very important to land a job but my advice is to do it with a portfolio you are interested in creating. Unless you want to be a generalist, focus on a specific area of interest you have and try to be super good at that, instead of being mediocre at many things.