By Nina Tabios
When Nimisha Doongarwal found out one of her paintings would be part of the de Young Museum's open-submission exhibition this fall, she said it felt like an opportunity of a lifetime. 
"I couldn't believe that I got my work accepted. I mean, it's [the] de Young," said the Academy of Art University School of Fine Art M.F.A. painting student. "As an artist, I'm not someone who does art for just excelling in it, there's a bigger motive behind it."
Doongarwal's "Portrait of USA 2020" is representative of the renewed social uprising and the overall state of the country. The mixed media piece collages together images of George Floyd, President Trump, Derek Chauvin, and the protests with graphic elements depicting the names and faces of other Black Americans murdered at the hands of the police.
"I still can't believe it's 2020, and these things are still happening," she said. "We still have people who discriminate against color and especially being an immigrant—a person of color—that's what scares me. Today, it's a problem for one person. Tomorrow, it'll be a problem for another George Floyd."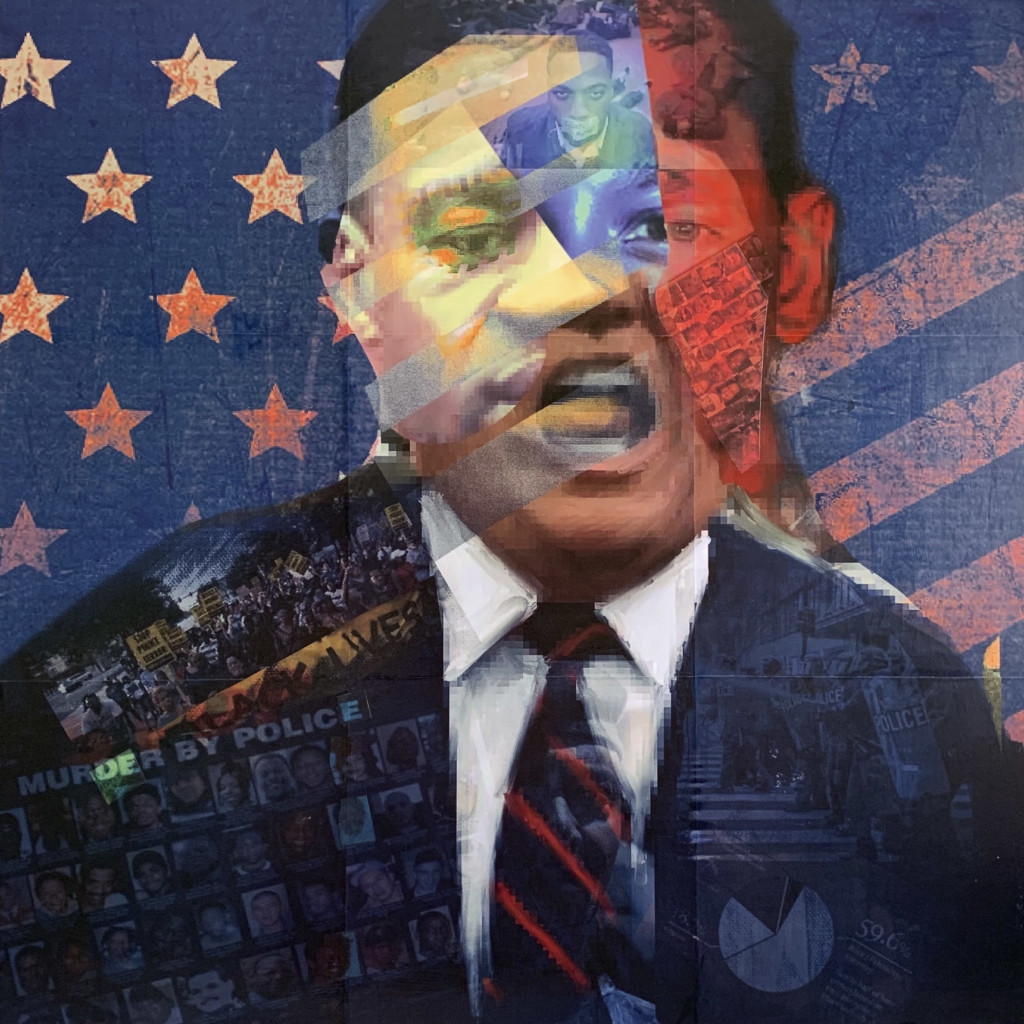 Doongarwal's poignant piece is one of over 881 works included in The de Young Open, the newest attraction to debut at the museum on Saturday, Oct. 10. As part of the 125th anniversary celebration of the Fine Arts Museums of San Francisco's de Young museum, the exhibition invited guests to safely experience submissions made by 763 artists who live all over the local region, from Sonoma county down to Silicon Valley.
Spanning painting, drawing, printmaking, digital art, photography, sculpture, fiber art, and video, The de Young Open carries on the museum's tradition of supporting the local arts community, with artists keeping 100 percent of any sale proceeds. 
Like Doongarwal, Christine Taylor was also surprised to find out her painting, "See Me See You," was accepted into The de Young Open. The blue-hued portrait recently won first and third place Figure Awards at the 2020 Spring Show but knowing that her work is hanging in the 12,000 square-foot Herbst Exhibition Galleries is a surreal feeling.
"I keep a lookout for open calls often. For many years I have been submitting to all of the opportunities I feel I fit into," said Taylor, who is currently pursuing her M.F.A. in painting following the completion of her B.F.A. in 2017. "I felt very shocked, and then a warm sense of community. With this exhibit being salon-style, with works covering the walls floor to ceiling, I think that the experience will be very stimulating especially since most of us haven't been out to see gallery exhibitions and have spent a great deal of time at home."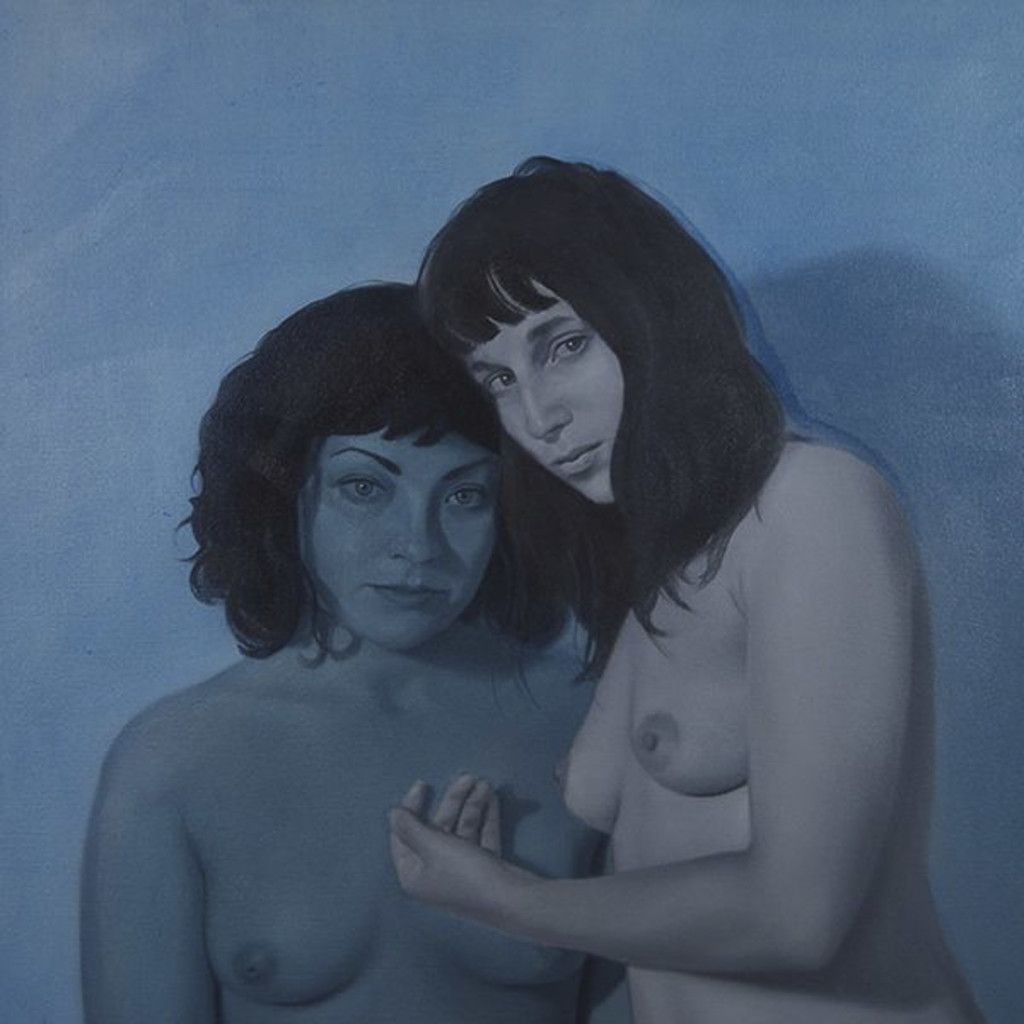 With two women staring back at the viewer, Taylor describes "See Me See You" as a "visual representation of support"—that there is growth in vulnerability.
"It can be difficult to see yourself or even your environment with our own personal dialogues," Taylor said. "This painting is a portrayal of opening up to someone close to you and in turn, understanding yourself more [and] that vulnerability can facilitate growing independently together."
Some artists may feel a similar kind of vulnerability when sharing their work but for Taylor, the experience is energizing: "Being selected to be a part of the exhibition definitely fuels me to create more," she said. "It is really inspiring when you are accepted to show your work to an audience."
For Doongarwal, being part of The de Young Open offers a major platform for her voice to be heard.
"A lot of my work is for raising awareness, especially as an immigrant," Doongarwal said. "If I can portray that through my work, especially in a place like [the] de Young, I think it's a chance for me to have a bigger audience and have them hear what I have to say."

The de Young Open will be on display Oct. 10, 2020 – Jan. 3, 2021. For more information on visiting the de Young museum and its new health and safety measures, please visit deyoung.famsf.org.