By Nina Tabios

Lauren Hana Chai's progression as an artist and muralist can be tied to the vibrancy and sensuality felt in her work.
When she was a student at Academy of Art University's School of Fine Art, the 2015 B.F.A. graduate painted to cope with her mother's disappearance and turned that healing process into a widely recognized six-piece series, "Last Known Locations." As the years went by, Chai's vision and catalog grew to tell stories of her ancestral Korea, transforming traditions and folklore with a new age or feminist bend like the artwork in a recent January exhibition in Hawaii, called "Migook."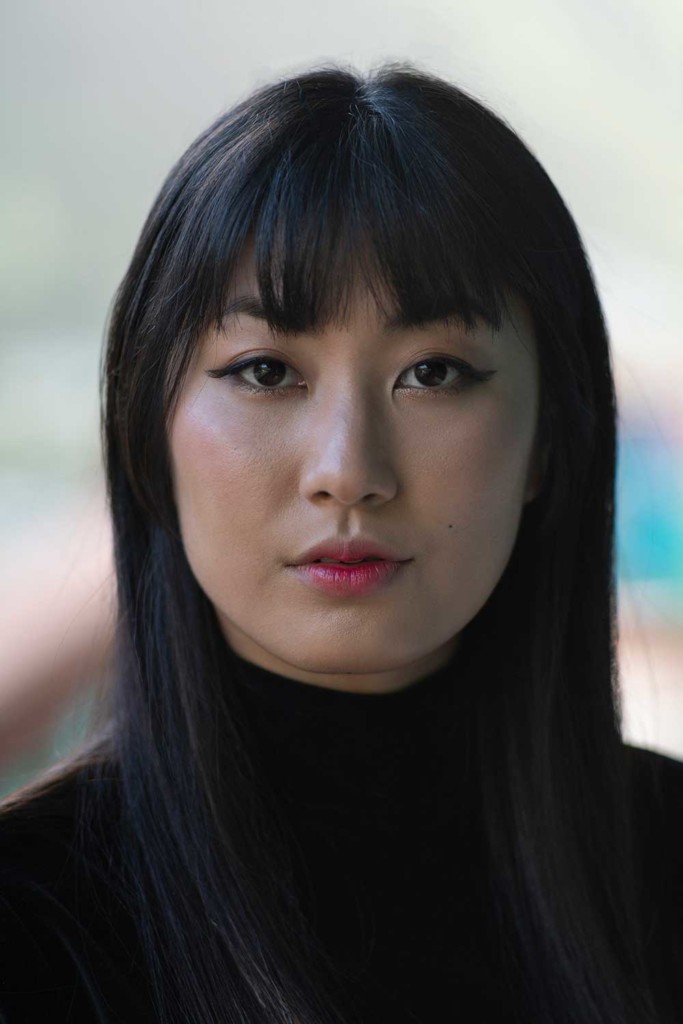 But she also never shied away from being too bold or brash. Held at the Manifest bar in Honolulu, the focal point of "Migook" (which is the Korean term for the U.S.) is "American Pie," a painting of colorful disarray.
Imagine a royal rumble of pink, brown, tan and yellow, semi-naked, explicit, and violent. There are bodies everywhere—a pair locked in a chokehold; next to them, are two more grappled into submission. There is also intimacy, with some fornicating acts more forthright than others.
"Fighting or having sex," Chai said on a call from her hometown of Honolulu. "That's how I view America to be like."
Based on a pie chart of the U.S. racial makeup, the pink, brown, tan, and yellow characters represent the population ratios of Caucasians, African-Americans, Latinos, and Asians, respectively. The idea stemmed from the artist's interest in homogenous societies, like Korea, and comparing it to multiethnic ones, such as the States. Both have pros and cons.
"I view America as really beautiful. We have all these different ethnicities living together here and I think there's a lot of good that comes out of that," Chai explained.
But there's also a lot of gray areas. "A lot of people are hating on each other," she continued. "Throughout it all, [there are] people on the other side who are trying to keep it all together and promote diversity and promote love between all cultures."
When asked how people reacted on opening night, Chai recalled seeing a lot of double-takes, which is more or less what she was expecting. "American Pie," which is up throughout February, is art meant to elicit a reaction. But to Chai, it also signifies growth. She is proud to see her craft evolve, not just in concept but also in execution.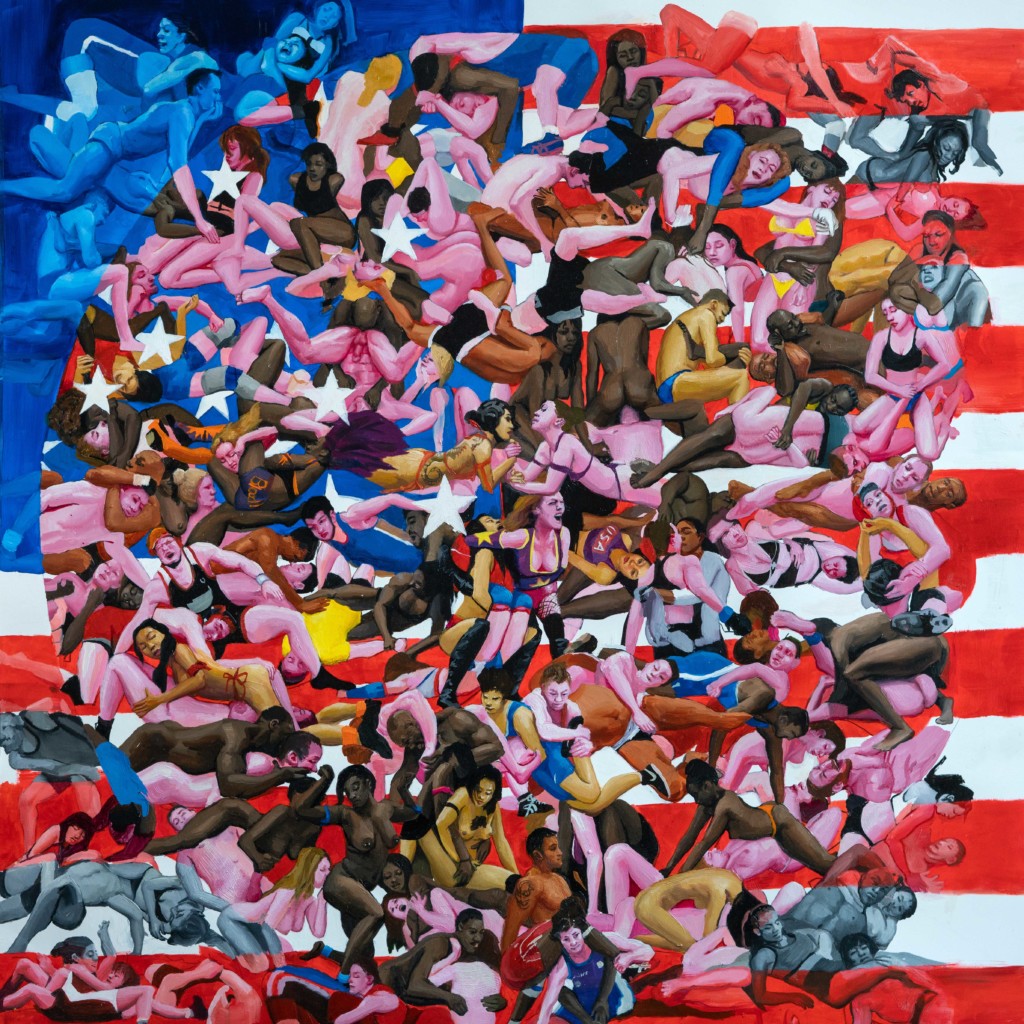 "It's a reflection [of] how I'm finding balance in my own life," she said. "Living the artist life is going to be chaotic no matter what. There's so many different avenues one can go through. But it's getting easier."
And she's hoping for more of that in 2020. On Feb. 10, she took over an entire wall in her debut for the 10th annual POW! WOW! Hawaii 2020 art festival, where she plans on introducing the first of a new series on Korean spirituality.
"Being able to do POW! WOW! gives me a bit more freedom doing a giant wall. I can basically do whatever I want," she said. "I feel like, for me, this is my chance."
Art has always been Chai's way of finding balance in the chaos. Sometimes that is putting together the pieces of being Korean-American in Hawaii. Other times, it's figuring out how to maintain a fruitful career. When asked for advice on the latter, Chai said to stay curious, be adaptable and never forget your roots.
"You can get lost in the business side of things. But really try to remember what you did this for in the beginning, why you chose to do art," she said. "You always have to have fun. And if you don't, it shows."