By Greta Chiocchetti
Saul Washington III, an Academy of Art University School of Illustration (ILL) graduate, was recently commissioned to create six illustrations to be mounted in the lobby at a new community-based Veteran Affairs outpatient clinic in Boston.
The illustrations, which each represent the six branches of military service (the Army, Navy, Air Force, Coast Guard, Marine Corps, and Space Force), are the culmination of Washington's own 26-year career in the Marine Corps and his recent transition into a career in the arts. Depicting servicemen and servicewomen—and even canine comrades—in the line of duty, the illustrations elegantly celebrate the spirit of service.
"It did feel like a combination of those two worlds," said Washington, who worked as an electronic maintenance supervisor throughout three tours of service—the Gulf War, Iraq War, and Afghanistan War.
Washington, who retired from the Marine Corps as a master sergeant, is an editorial and comic book illustrator who graduated from the Academy with a B.F.A. in 2020. He was discovered on Instagram by an art consultant from L'Attitude, a Boston-based company.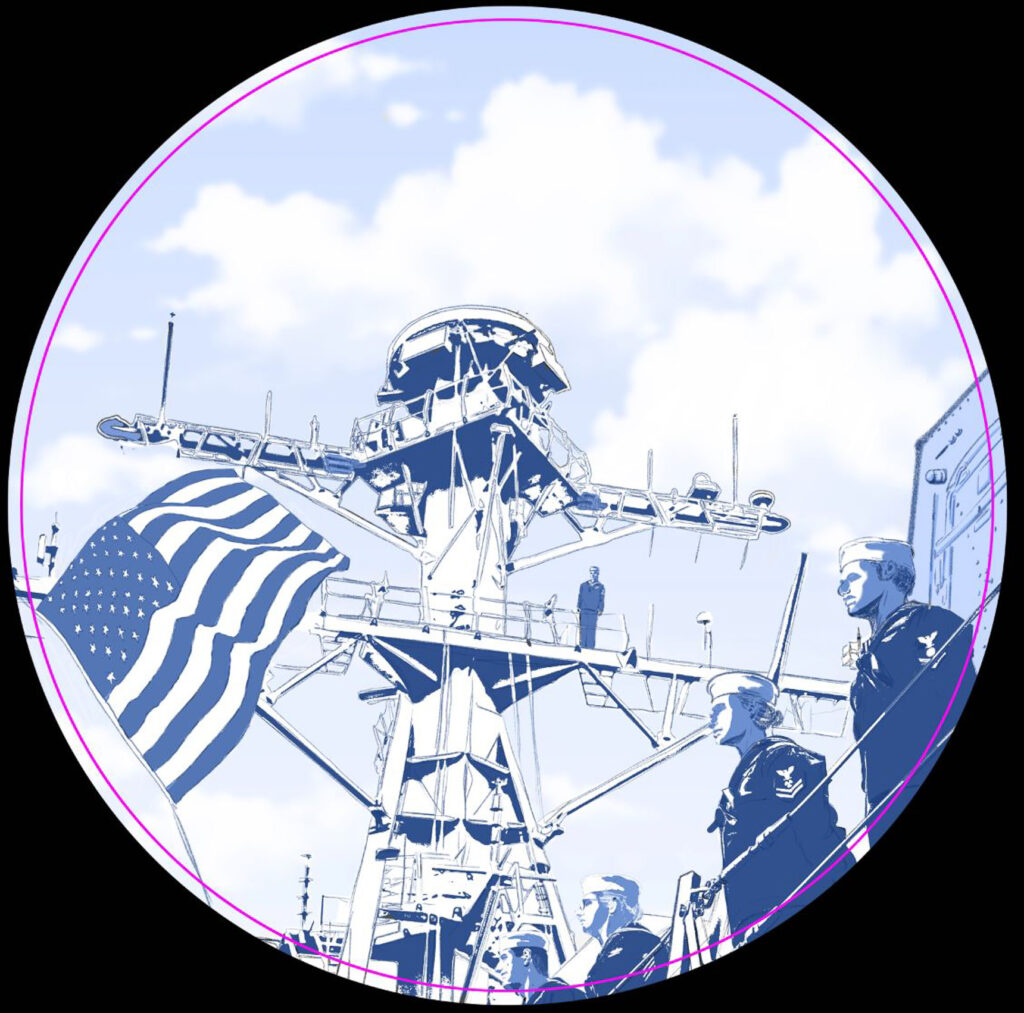 "It just so happened that they were looking for veteran artists, and they came across my work online on my Instagram—it was from my urban sketching class at the Academy—and thought it was a good fit for the project," explained Washington.
Washington credits his digital proficiency to a social media class he took at the Academy (LA 204: Breaking Through the Noise of Social Media). He said that learning how to use social media to his advantage was a game-changer.
"You could have amazing work, and someone will never see it if you don't know how to use the algorithm," said Washington. "Finding clever ways to ensure that people come across your posts means that more people will look at your work."
When the company contacted him for the project, he was in the middle of a move across the state to southern California with little access to his art supplies. "When they told me they wanted to work digitally, it was great news for me," he recalled. "I think the entirety of the project was done from a folding chair."
Washington's dynamic, bold illustrations exemplify his education in the arts. His work shows a skillful understanding of perspective—superimposing action shots of military ships and planes zipping through the vignettes above saluting servicemen and servicewomen—along with adept use of complementary colors.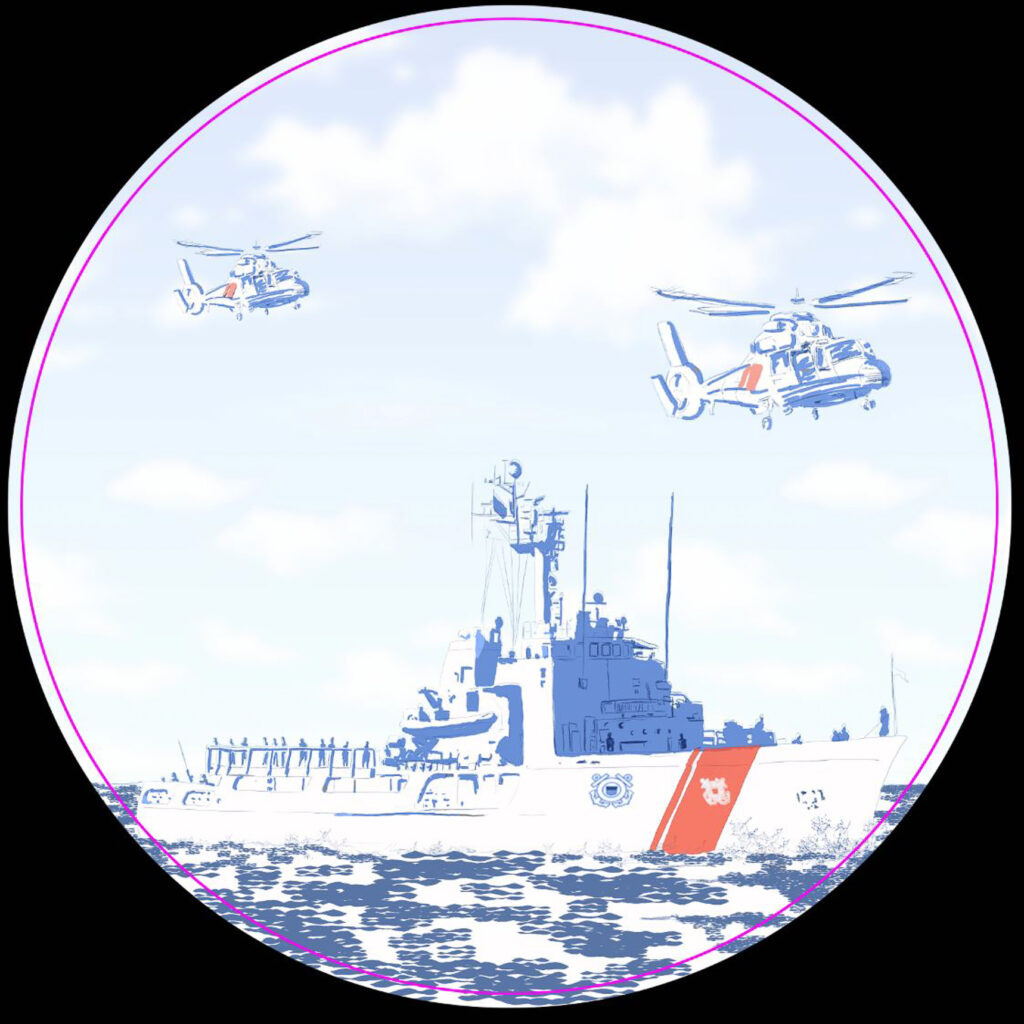 "It was great to see him applying all his skills so well on such a worthy commission. I know the client was delighted, which is what counts," said ILL Emeritus Director Chuck Pyle. "Saul drove himself to constantly improve, both as a student and after graduation. It has been such a pleasure watching his work steadily dial in and become professional."
A lifelong sense of creativity has always driven Washington to seek out design opportunities. Still, a lack of funding for college led him to enlist in the Marines after high school.
"I felt a sense of duty, both to my country and to provide for my family," said Washington. "The first six years of service were to raise money for school, but the other 20 were because of that sense of duty. The Marine Corps has the mentality that it all comes down to ability—if you are able to do the job, you feel obligated to do the job. And you don't want to leave the people you're working with short-handed."
When Washington retired from the service, he took many useful skills along with him, including the essential ability to work collaboratively.
"It's not just one person's vision—it's always a team effort," said Washington.
"Like so many vets, Saul always brought his A-game," said Pyle. "He asked endless questions, sought extra advice, always met his deadlines, and pushed himself hard—all while working hard and raising a family."