By Greta Chiocchetti
Earlier this fall, Maggie Alikpala-Wilson and her family gathered around a TV for the premiere of "Wolfboy and the Everything Factory," a wonderfully weird new animated show from Apple TV+.
As the family watched the charming children's show, they were introduced to a young boy with a wild imagination—William Wolfe, also known as Wolfboy—as he escapes into the secret underground world of the Everything Factory, where everything for the human world is created, far away from the teasing he experiences in real life. Emotionally intelligent and empathetic, the show encourages its viewers to embrace their quirks and be themselves in an accessible—and admittedly, adorable—animated format.
Rather than tuning out as the credits rolled at the end of the pilot, Alikpala-Wilson and her family watched even more intently—for her name.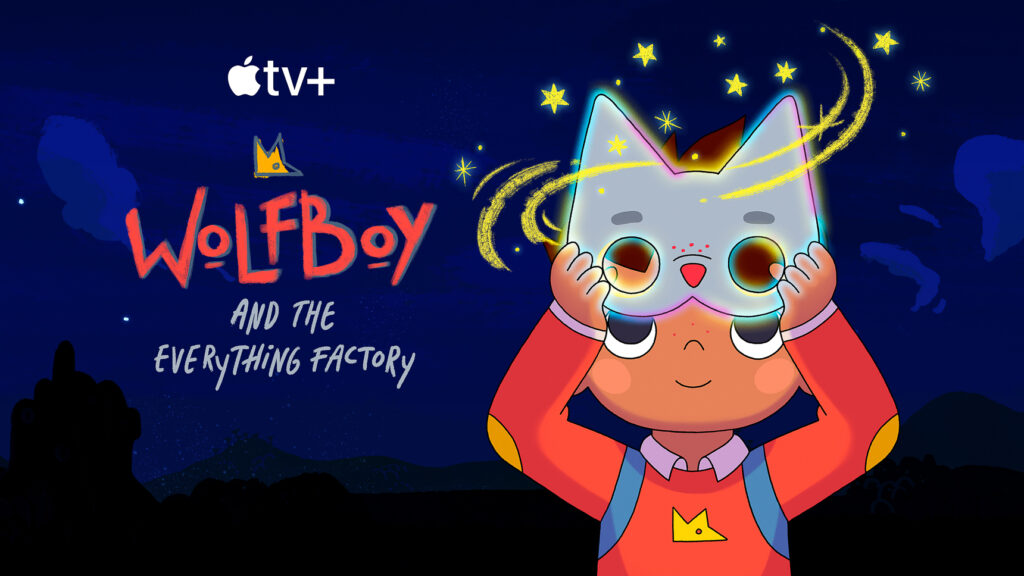 "It was a really proud moment for me, and I'm so glad I was able to share that with my family," said Alikpala-Wilson, a 2-D animator and graduate of the Academy of Art University's School of Animation & Visual Effects (B.F.A., 2019) as well as a student-athlete on the Art U Women's Soccer team. "It's kind of an indescribable feeling to be recognized as being a part of that work. It really is a 'your name in lights' kind of moment."
For Alikpala-Wilson, that moment of recognition was a result of an impressive drive and follow through. Before she had even finished the 2-D animation program, at the encouragement of her instructor, Associate Director of 2-D Animation Daisy Church, she began applying to animation studios for her first postgraduate job. She received multiple responses that culminated in landing her first gig at Emeryville-based Cetati Studios before graduation.
"Very quickly, her dedication and work ethic stood out among her classmates," said Church, who had Alikpala-Wilson in her Traditional Animation 2 and 3 classes. "She was always open to feedback and serious about revisions, which quickly led her to create better and better work every semester I had her."
After adding more credits to her portfolio, including background work on the YouTube comedy short series, "Meat Canyon," Alikpala-Wilson found that job-searching in a pandemic wasn't the roadblock she worried it might be.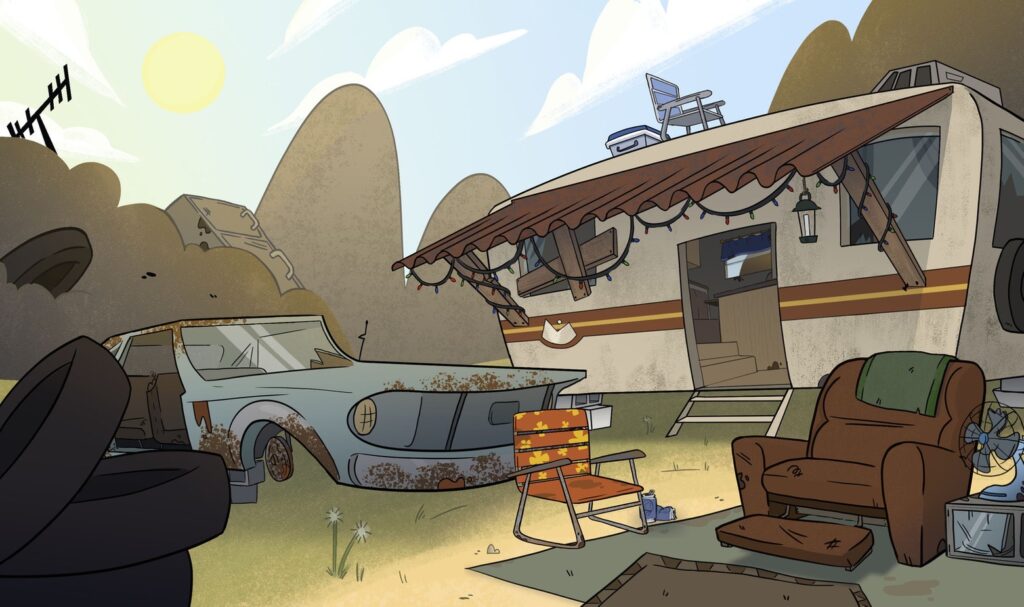 "[Animators] are working at a very opportune time for animation right now. The double benefit that we have in this specific moment is that our [industry] allows us to work remotely very easily, and many studios that would have required you to live in Los Angeles prior to the pandemic are now doing remote workspaces," explained Church. "So, students who live anywhere can still apply and work for Los Angeles-based studios, which before would have been impossible. With live-action productions being affected by the pandemic and everyone stuck at home being desperate for streaming content, there is a demand and need for new stories and new animation that is making the job market easier to enter as a beginner."
Alikpala-Wilson found a freelance opportunity at Bento Box Entertainment, a Los Angeles-based studio that offered the position remotely. Initially, she came on as an animator, but soon Alikpala-Wilson was completing her work quickly enough to take on other responsibilities, including retakes. "I would get a part of a scene, and if there were problems with continuity or it needed more animation, I would go back and fix that," she explained.
Her hustle proved worthwhile when Bento Box Entertainment was acquired by Fox Entertainment, and Alikpala-Wilson was brought on as a full-time animator through the merger.
"I think I proved that I had the skills to get it done, and I wanted to learn and grow," said Alikpala-Wilson. "It also helped that I had a diverse reel with a lot of different kinds of projects on it, so I could point to that and show that I knew how to do it."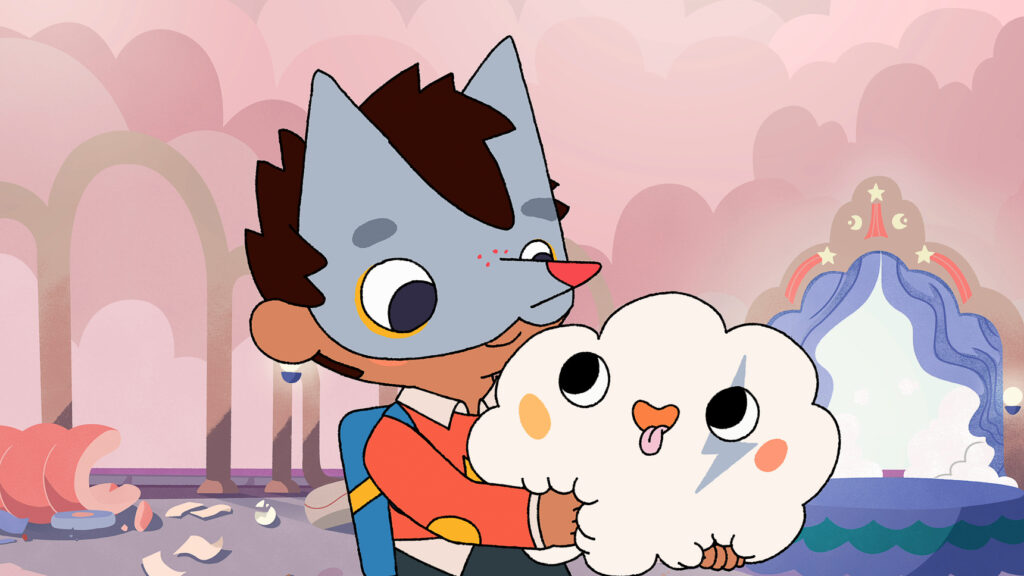 Presented with the opportunity to work on "Wolfboy," Bento's newest project, Alikpala-Wilson jumped, as its whimsical, charming yet simple style aligns with her passion for 2-D animation.
"With the rise of television animations, 2-D animation is becoming less of a niche than it used to be, and it's becoming possible to take on more and more of those projects, which I'm really excited about," said Alikpala-Wilson. "I loved the story of 'Wolfboy,' and the art style, and it felt really close to my personal style, so it just felt like a good match."
When asked what advice she would give current animation students hoping to break into the industry, Alikpala-Wilson responded that there's no one-size-fits-all, and that's the beauty of the journey.
"Everybody's path is different, and timelines are going to look different. So, don't rush the process and just enjoy learning and enjoy improving yourself, rather than getting that big break, because it'll come eventually," said Alikpala-Wilson. "But, if you're not enjoying what you're doing, then what are you doing it for?"