By Caroline Andrade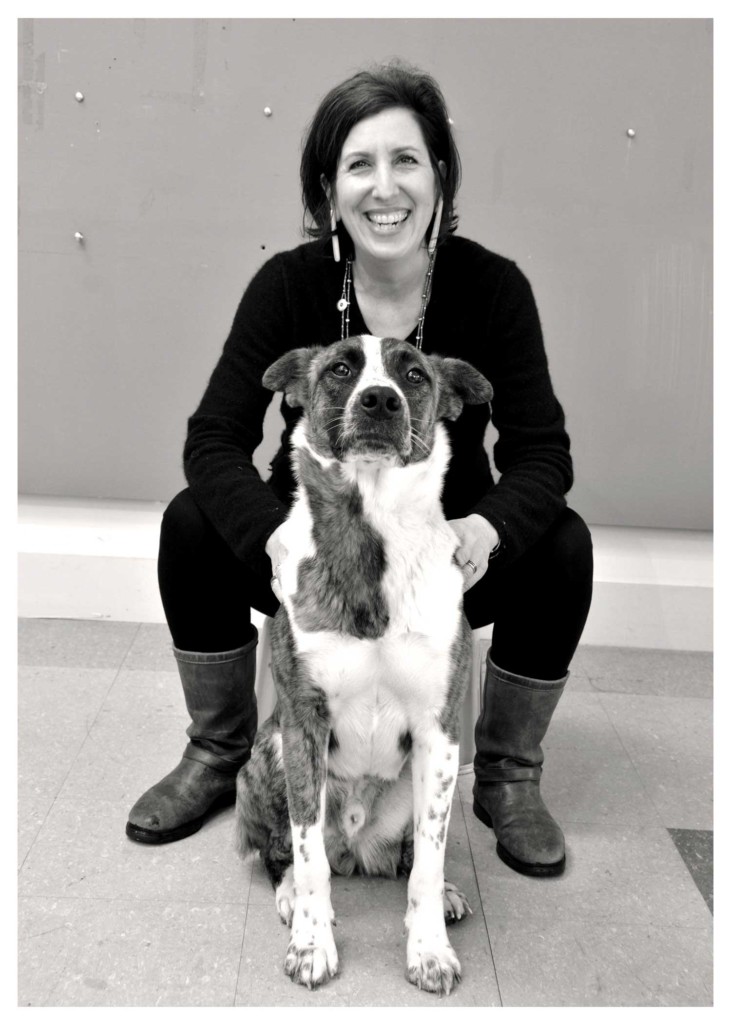 Academy of Art University School of Illustration (ILL) alumna Gayle Kabaker has been illustrating for over 35 years and some of her biggest accomplishments include five illustrated covers for The New Yorker magazine. The fashion illustration alumna is currently focused on an upcoming art exhibition in collaboration with the international nonprofit organization Vital Voices Global Partnership, which will feature 100 portraits of women painted by Kabaker, debuting on March 8—International Women's Day.
"Vital Voices: 100 Women Using Their Power to Empower" is an exhibition that celebrates 100 women leaders across the globe. It will be held in the Hall of Nations at the John F. Kennedy Center for the Performing Arts through March 21. According to a Vital Voices press release, the exhibition will also feature excerpts of first-person narratives of the women leaders included in a coffee table book. The book is set to be released later this year.
"It's going to be beautiful," shared Kabaker, a 1981 B.F.A. graduate, adding that the book will have interviews with each of the women completed by Vital Voices CEO Alyse Nelson. "It's their own voices and each woman will have a portrait on each page."
Among the leaders to be featured in the exhibition and the book are the first U.S. Youth Poet Laureate Amanda Gorman, Nobel Peace Prize Laureate Nadia Murad, Malawi Chief Theresa Kachindamoto, SheFighter Founder Lina Khalifeh, and fashion designer and philanthropist Diane von Furstenberg.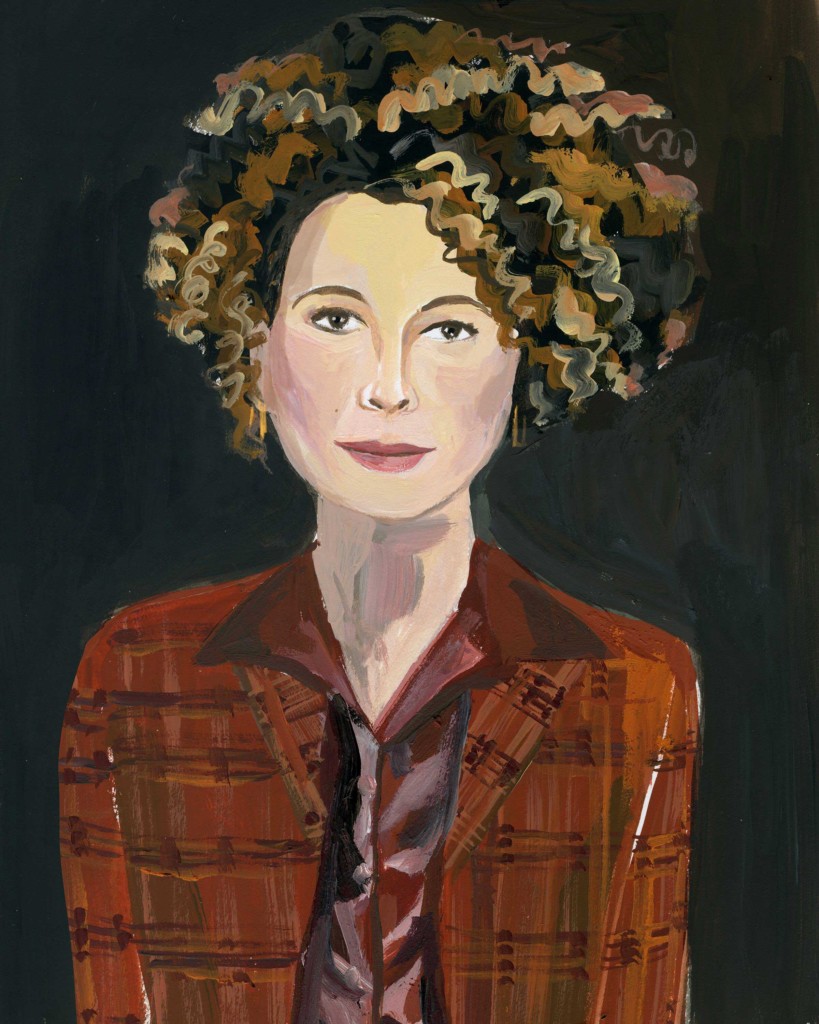 The collaboration with Vital Voices came about when Nelson first took notice of an illustration of Kabaker's that appeared in The Washington Post about the second Women's March in 2018. The illustration depicted a woman superhero wearing a cape and mask, donning a t-shirt that read "Voting is my superpower" with a dog by her side. Later that year, Kabaker was invited to events held by Vital Voices and took part in a gallery show with other women artists that featured a couple of her paintings.
What appealed to Kabaker about this long, in-depth project was the chance to learn about the many different women doing "important work," as well as the opportunity to paint them. "It was very inspiring," she said, speaking by phone from her home in Western Massachusetts. "They are very inspiring women, so it was more than the usual illustration project."
Kabaker prepared for the project by researching the women—reading about their stories and work and carefully studying the photographs of them that were provided to her by Vital Voices. Throughout the process, she looked at many photographs of each person before painting a final portrait. Working on a deadline, Kabaker completed the paintings in eight months using acryla gouache, treating each subject with "special care." "My goal was I wanted to be happy with each one, and I wanted the women to be happy with [their] portrait," the ILL alumna said.
"It's an incredibly high honor and the ambition to do this, to get it approved, then carry it out—I'm enormously proud of what she has done," said ILL Director Chuck Pyle, who had Kabaker in his clothed figure drawing class. "In its own small way, it helps to forward women in leadership, in the arts, and across various industries that she carved in her portraits. It forwards the idea of equalizing the voice of women in society."