By Caroline Andrade
Academy of Art University School of Illustration (ILL) graduate Irene O'Callaghan has always been interested in painting murals. A year prior to graduating from the Academy, the Spain native decided she wanted to pursue painting murals in children's rooms and nurseries in addition to her studies. It would involve interacting with clients and designing something specific that catered to their needs.
To promote this interest, she circulated posters throughout her neighborhood that stated she was a student-artist looking to grow her portfolio and was offering to do five murals for free. Within two weeks, she received an onslaught of responses. O'Callaghan shared that the experience of painting murals in children's rooms has been "amazing." "I like to paint the murals the most where I have been given the freedom to really design something timeless that you don't get bored of," she said.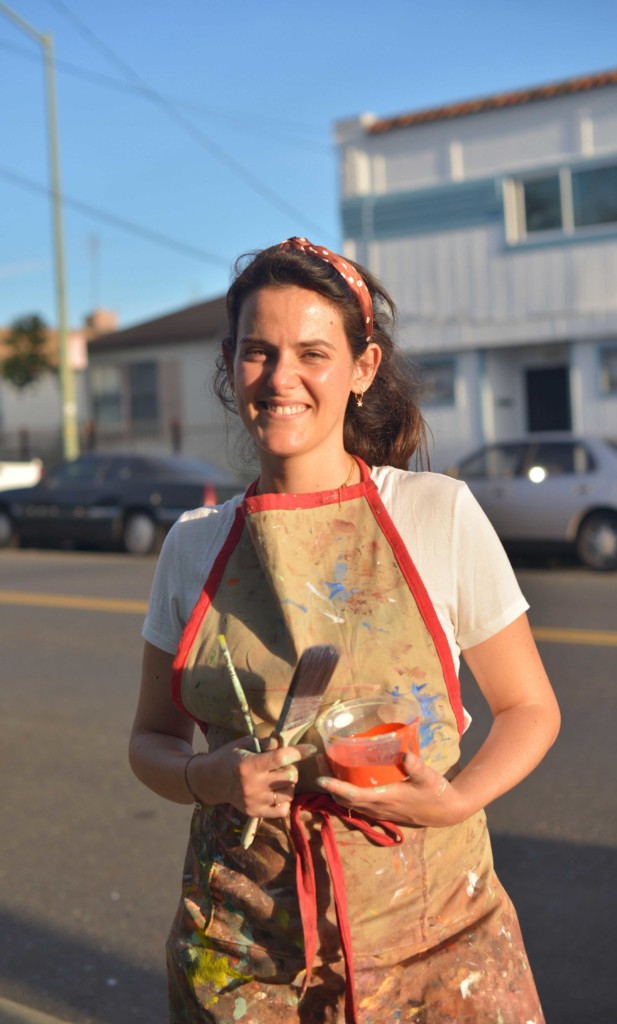 This past fall, the 2019 M.F.A. graduate volunteered to paint a mural on the facade of Oakland-based nonprofit organization Coalition of Concerned Medical Professionals (CCMP). Founded in 1976, CCMP provides preventive medical care benefit programs without cost to low-income workers, according to the organization's website.
"When CCMP contacted me, it was such a big opportunity for me, that I said, 'Sure if you guys can wait [until] after my graduation, I will happily donate this to you,'" said O'Callaghan.
What appealed to O'Callaghan about the project was the nature of the organization and its purpose. "What really gets me out of my bed in the morning is knowing that I can contribute to something bigger than myself," she said, "and this organization is just doing amazing work and if I can contribute to that—why not?"
The mural features a floral design against a mint green background which O'Callaghan painted within a week this past January with materials, including a scissor lift, donated from locals in the community. "From the beginning, I knew that they wanted flowers and I had done some flowers before, so I decided to combine my flower designs with their wishes and came up with something that was fresh and modern," she explained. It was important to O'Callaghan that the building looked appealing because the purpose of the mural was for people in the community "to notice CCMP more and that it's more visible and attractive. It [also] needed to be timeless," she said.
O'Callaghan noted that it was the first time she had painted a 50-foot tall building, which was very different from previous endeavors. "What I personally loved about painting this big is that … it's very different [from] painting on a small piece of paper. When I paint something with a high resolution on my computer, I tend to zoom in too much too soon and I can get lost easily," she said. "[But] when I paint at the scale of the CCMP mural, the process of zooming in and out is physical and therefore slower. This slowing down helps me pay attention to composition, scale, and proportions longer. Instead of getting stuck, I expand."
"She is a fantastic student. Really smart and creative. What impressed me about her was her ability to push herself until she got a solution to what she wanted," said ILL instructor Julie Downing who had O'Callaghan in her Children's Book Illustration 2 (ILL 485) class. "She has come to make [painting murals] work along with going to school. She's very entrepreneurial, and has painted beautiful murals in conjunction with being a student."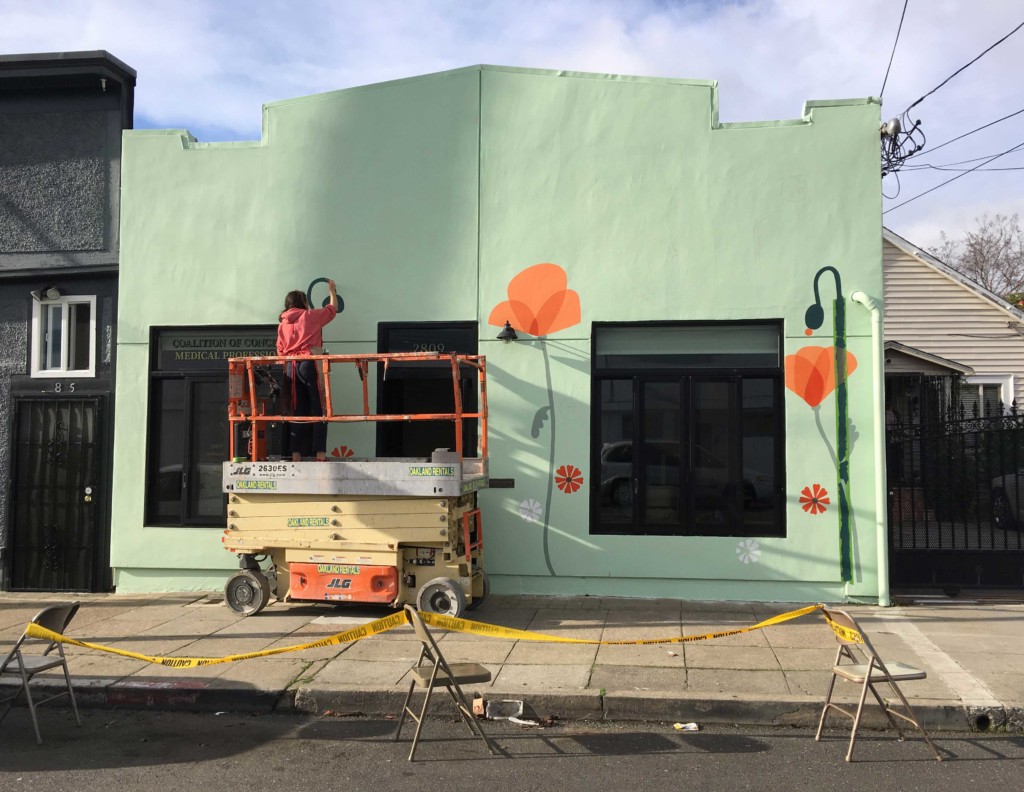 O'Callaghan's advice to Academy students interested in painting murals is to do it first and "see if you like it because it's a lot more than just painting it." Part of the medium of doing murals is communicating with the client to come up with a tailor-made piece, she said. "It's an original piece of art that I'm leaving in their home and if you don't enjoy collaborating with a client then I think you are going to get tired really soon."
On March 15, O'Callaghan will be honored by CCMP during their Evening of Tribute as a thank you for donating her time and the mural to the organization.
To see more of O'Callaghan's work, please visit www.ireneocallaghan.com/murals.