By Nina Tabios
When Sergeant First Class (E7) Richard Mulliner first enlisted for the U.S. Army Reserve in 1991, the United States had just come out of the Gulf War. While the country remained divided on America's involvement in the Middle East, Mulliner felt a sense of duty.

"I was feeling very patriotic at the time," Mulliner said from his home in Springfield, Missouri. "I wanted to do my part."
For 23 years, the Bay Area native was a dedicated soldier in both the Army Reserve and National Guard. Trained as a Psychological Operations Specialist (PSYOP), for 12 years Mulliner's job was to "win the hearts and minds of the people," as he did out on a nine-month deployment to Bosnia in 1996—right after the Bosnian War.
"[In Bosnia], my job was to go out and meet the people, hand out soccer balls, school supplies, and take surveys. I was mostly going out and letting people know that the U.S. military wasn't there to take over their country, that we're not another invading force like Serbia," Mulliner said. "I had people coming up to me, little kids, adults, saying thank you that we had stopped the war and that they were safe again. That was touching. I felt that we had actually done a good thing."
In the military, he attended several schools, including the Defense Language Institute, Airborne, and IT schools, and if he wasn't training or learning new job skills, then he was teaching. In his later years, Mulliner took on roles within logistics and IT. As a self-described computer geek, the transition felt natural. But when it came time to think about what he'd like to do in retirement, Mulliner thought of video games.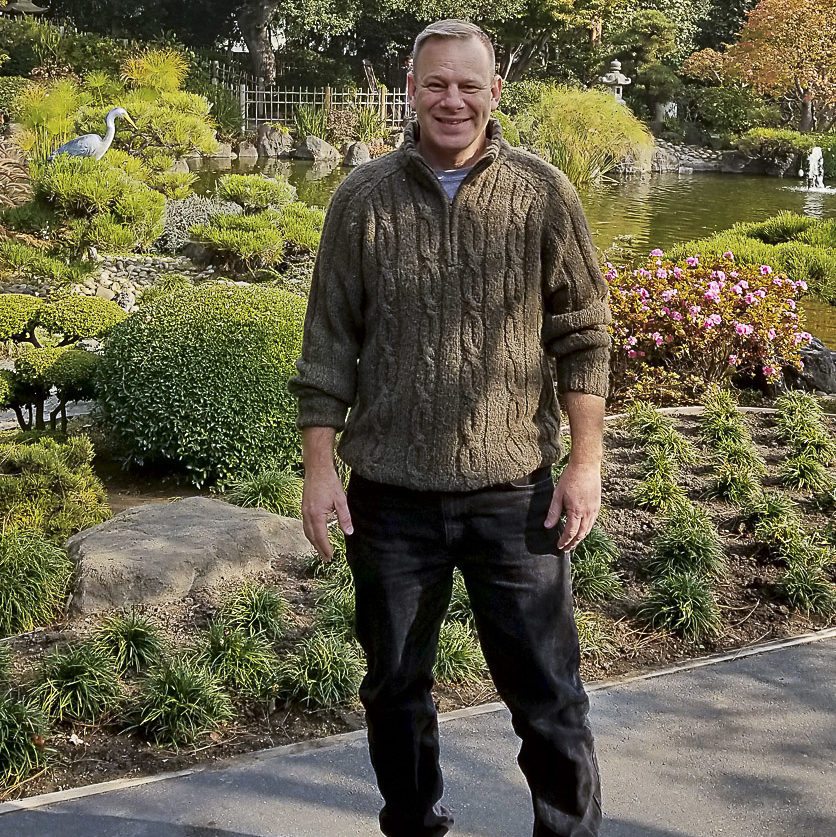 "You do 20 years [in the military] and you earn your retirement," he said. "And I thought, 'You know, it's time to move on and do something new and pick something I enjoy."
Using his GI bill, Mulliner's latest venture is learning to create games as a systems designer at the Academy of Art University's School of Game Development. As a big fan of PC games like "World of Warcraft" and "World of Tanks," he appreciated the fact that his instructors were industry professionals who had experience in creating blockbuster titles. Under their guidance and direction, Mulliner has already found some success building fun games even after just a few semesters.

"Game design isn't as easy as playing a video game. Staying up all night looking for bugs in a program can be frustrating, but it's also rewarding," he said. "I actually built some really awesome games. I've built a really fun puzzle game for the level design class where the platforms go up and down, creating a vertical maze. I'm enjoying the fact that I'm making some really fun games that people have really enjoyed already."
Going from sergeant to student also felt like a seamless transition. Though he's learning brand new skills in gaming, several lessons he learned in the Army carried over to the Academy.

One of those lessons included being outgoing. Before the pandemic sent Mulliner back home to Missouri, he started a lunch tradition among his classmates in an effort to bring students together. In between classes, Mulliner would spend time at the Veterans Resource Center (VRC) on campus, where veteran students can go to rest, do homework, access resources, or connect with each other.
"All of our veteran students have their own character and style," said Student Services VRC Coordinator Chrystal Beamon. "They support the VRC by utilizing the space and taking advantage of all the resources and supporting their fellow veteran classmates."
Mulliner also brings a sense of teamwork to the classroom which is crucial for building games. "Team-building and working on a team and being in charge of a team, that's all key to the military," Mulliner said. "Whether you're a private or a general you're still working on a team, each person has to bring their own thing to the table you know and you try to figure out how to make it happen."
While Mulliner is still in the process of mastering game design, he already has a few game ideas in mind. Calling back to his time as a teacher and a student, Mulliner wants to create educational games and figure out new ways to make learning fun for everyone.
"When I was a little kid I was often bored in class," Mulliner said. "Whether it's making educational games for adults or children, I think that people should be learning their whole life. If you can make learning fun or interesting or something that they want to do, that's important."