For freshman Syon Green, the path to Academy of Art University Men's Basketball was a product of incredibly meaningful work done in the Soledad state prison system. After being previewed on a recent episode of "The Kelly Clarkson Show," Green's community service through Palma School will be highlighted in the upcoming season of the CNN original documentary television series "This is Life with Lisa Ling" set to air on Sunday, Nov. 29.
Just one year into his high school experience, Green was introduced to the concept by Campus Ministry Director Jim Micheletti who started connecting students at Palma, a private Catholic prep school, with Soledad State Prison inmates more than six years prior. Known as "Exercises in Empathy," the eight-week program pairs with the correctional training facility's "Life CYCLE (Careless Youth Corrected by Lifers' Experiences)" program, enabling both groups to study literature and share discussions together.
Insight and mentorship unquestionably emerge from the series of meetings, and in Green's case, the experience began with an incredible $30,000 scholarship through the Phoenix Alliance which allowed him to continue his education at Palma. Perhaps even more surprising was the fact that the inmates who believe so strongly in the programs opted to award this scholarship to Green in a time of need prior to even meeting him.
"In my sophomore year, both of my parents had major surgeries and it was becoming a challenge to pay tuition," Green said. "At the beginning of the year, Mr. Micheletti came to us and told us that some of the guys in the facility had raised a scholarship for me. They had never met me before so it definitely was a shock, but immediately I was grateful for it and just wanted to get a chance to meet and thank them."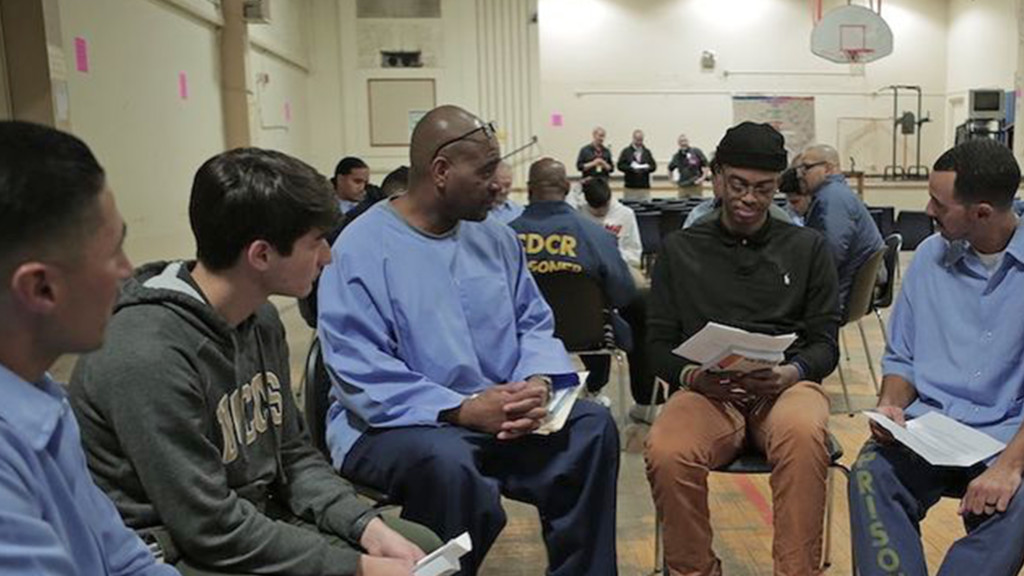 Though "Exercises in Empathy" is generally reserved for upperclassmen, Green found himself involved at the young age of 15 and just his second visit exemplified the heartfelt intentions of the inmates.
"My second time going in, I wasn't too familiar with the process and a little intimidated, but in front of my parents and maybe 20 guys, they had me stand in front of the whiteboard and give my 10-year plan," Green said. "That was the toughest session because they were really grilling me and trying to see where my head was at. They went into depth with everything and that really showed me the passion they had."
That was just one of numerous memories that would ensue over the next three years as Green found himself around mentors like Jason Bryant, an inmate who would go on to serve as the director of restorative programs with a non-profit organization called CROP whose goals are to heal communities and reduce the rate of recidivism. Green constantly appreciated the way these men, some of whom earned their collegiate degrees while inside, could twist a paragraph from a piece of literature into a real life situation or the thoroughness of their feedback upon hearing his college essay.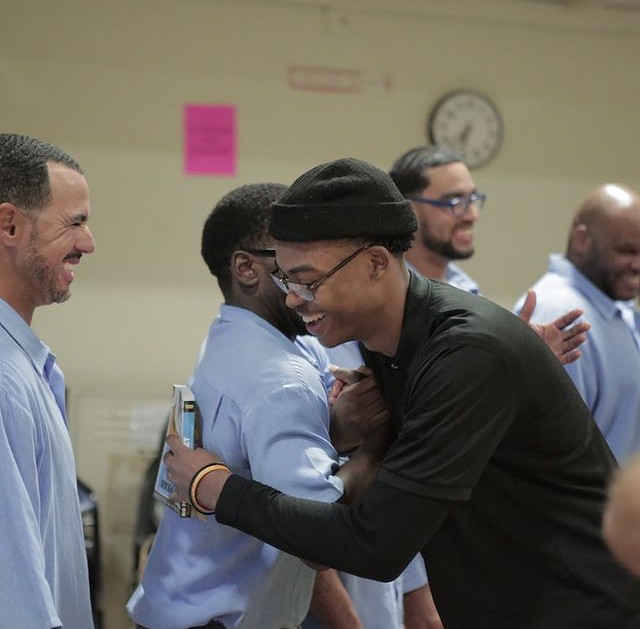 "I've learned to always have an open mind," Green said. "Don't go into situations close-minded; always have forgiveness and compassion. With anything, it's important to go in with good intentions."
Although the Soledad State Prison is home to men serving the most life sentences in the state of California, Green discovered not only how intelligent they are, but also the heart they have to give back to the community. Visiting two times per week for more than half of his high school career, "welcome" and "family" were the words Green expressed when describing his experience.

"I always felt welcome and never had any issue," Green said. "Going in, I was a little nervous because you only know what you see on television, but it never was that. Our interactions were always very respectful and I always got a lot of knowledge from those guys; it really felt like a family."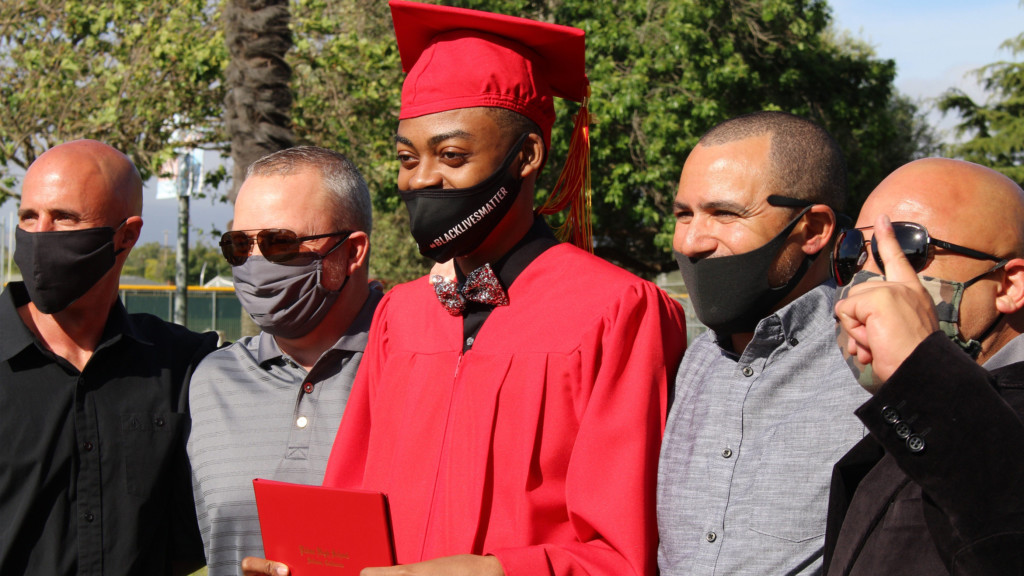 On a Nov. 16 airing of "The Kelly Clarkson Show," Ling guested to present segments of the seventh season of "This is Life with Lisa Ling" which begins with an episode entitled "Prison and the Prep School." Ling called it "one of the most powerful shows I've ever done" and she along with the hosts had an opportunity to speak with both Green and Bryant, who was released just in time to attend Green's graduation from Palma School.
"I'm just happy for the guys inside and that a light is being shined on their story," Green said. "I'm happy the good they're doing inside the facility is being shown and to speak goodness on their name."
Since departing Palma, Green has held onto his connection with Bryant and others while now sharing days with his Academy of Art Men's Basketball family. Drawn to the "hands-on" approach inside the School of Communications & Media Technologies at ART U, Green is looking forward to making his debut on the collegiate basketball court and hopes to pursue his dream of becoming a sports broadcaster at the highest level in the future.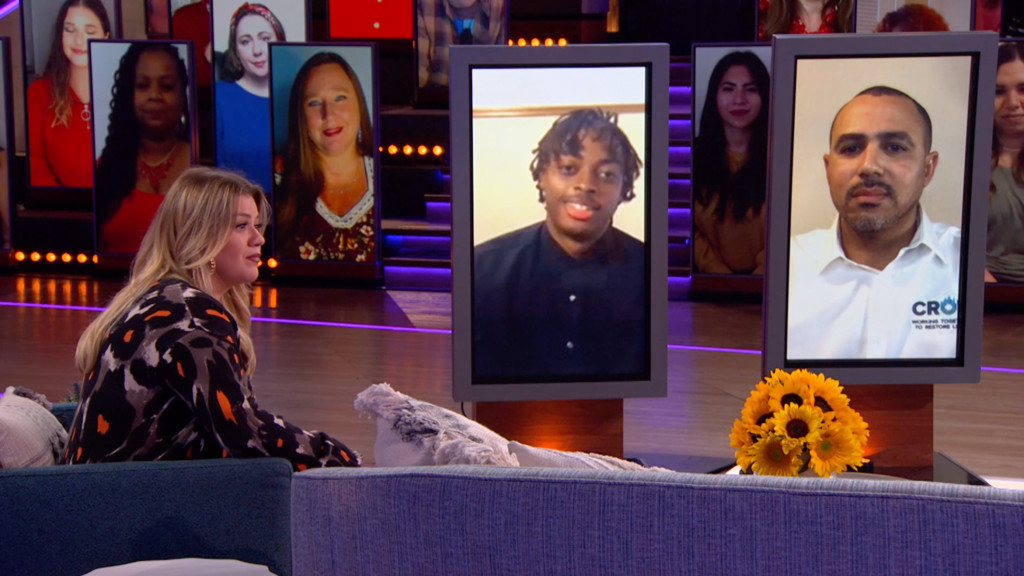 "Syon's community service in the prison system is a testament to the fine young man he is," said ART U Men's Basketball Head Coach Scott Waterman. "It has been a pleasure to get to know him over the past few months and we look forward to his growth and development, both on and off the court over the next four years."
Watch Green on "This is Life with Lisa Ling" this weekend on Sunday, Nov. 29 at 6 p.m. PST or 9 p.m. PST on CNN. Fans can also find more on the "This is Life with Lisa Ling" homepage.