In the wake of all that is happening in society today, the goal of Academy of Art Athletics remains the same: to help shine a light on our amazing student-athletes, coaches, and administrators. With that in mind, ART U brings to you the latest installment of the Knights Roundtable!
Pulling up a chair at the roundtable today is men's basketball head coach Scott Waterman. In his first year with ART U, Waterman guided the Urban Knights to the program's second consecutive PacWest Tournament appearance, tied the program's record for wins in a single season, and set numerous team and individual records along the way.
Tell us about your hometown and where you grew up. What did you like to do for fun when you were young?
I grew up in El Toro, California, which is located in Southern California. Growing up I enjoyed playing sports and being outdoors. I primarily played basketball and spent a lot of time on the outdoor courts working on my skills. But I also played baseball and soccer (but not very well). Being in Southern California, I would also go to the beach and go to our community pool.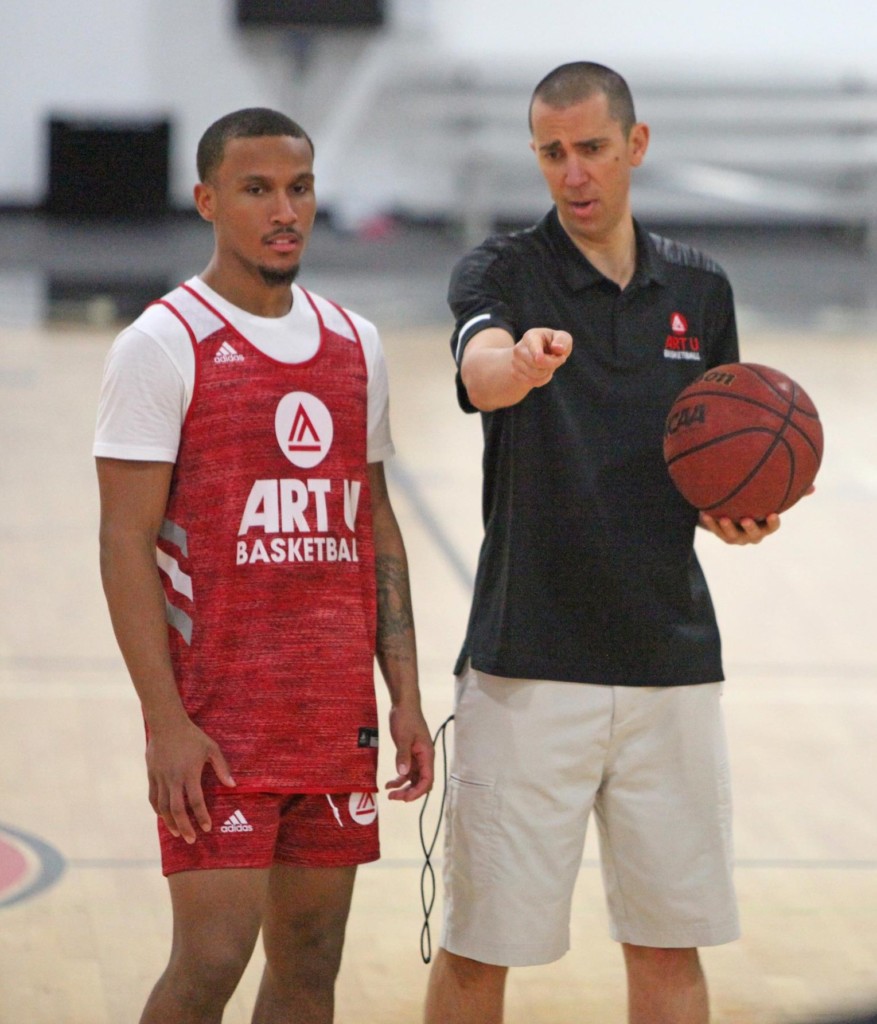 What did you study in school? Did you have any favorite classes or school hobbies?
I attended Occidental College and was a Kinesiology major with intentions of going to medical school, so I took a significant number of science classes. I enjoyed biomechanics, exercise physiology, and I took a cardiology class that was really interesting. While at Occidental, I was a Division 3 student-athlete, so I spent a lot of time in the gym with my teammates if I wasn't studying.
When did you first get into basketball, and what did you love most about it? Do you have a favorite playing moment from your career?
My dad was a high school basketball coach, so as a young child, he would bring me to his practices and he was my first coach growing up. I started playing organized basketball in the third grade, but we had a hoop outside our house that I would always shoot on prior to that. The thing I loved most about basketball was that it was a sport you did not need a teammate to get better. All you needed was a basket and a ball (and if you wanted to work on your ball-handling, just a ball).
Two favorite moments from my college career were playing in two games against Division I opponents (Loyola Marymount and University of San Diego) and also taking five charges in a game during my sophomore year.
How did you get your start in coaching?
Following my graduation of high school, I was hired by Todd Dixon, my high school coach, to be an assistant coach for the freshman summer league team with Tim Travers. I did that every summer while in college and learned a ton and enjoyed it. As I graduated from college, Brian Newhall, my coach at Occidental, really encouraged me to pursue the profession and started to give me some responsibilities to help him out. I owe so much to Coach Dixon, Travers, and Newhall for giving me a foundation to start my career at Long Beach State as a graduate assistant.
What are some of your favorite aspects of coaching?
There are several aspects of coaching I love. First, the relationships I have with my current and former players is the main reason I am in the profession. It is an incredible to see them achieve on the basketball court, get their degrees in the classroom, and then go on to the next stage of their life and have success. It is an awesome feeling to know you have helped enrich their lives. Secondly, I enjoy the strategy and fundamental breakdowns of basketball. I spend a significant amount of time watching film of my teams and other coaches to continue to learn. Lastly, what makes basketball great is it is a team game and when all five players are working together in unison, it is great to watch.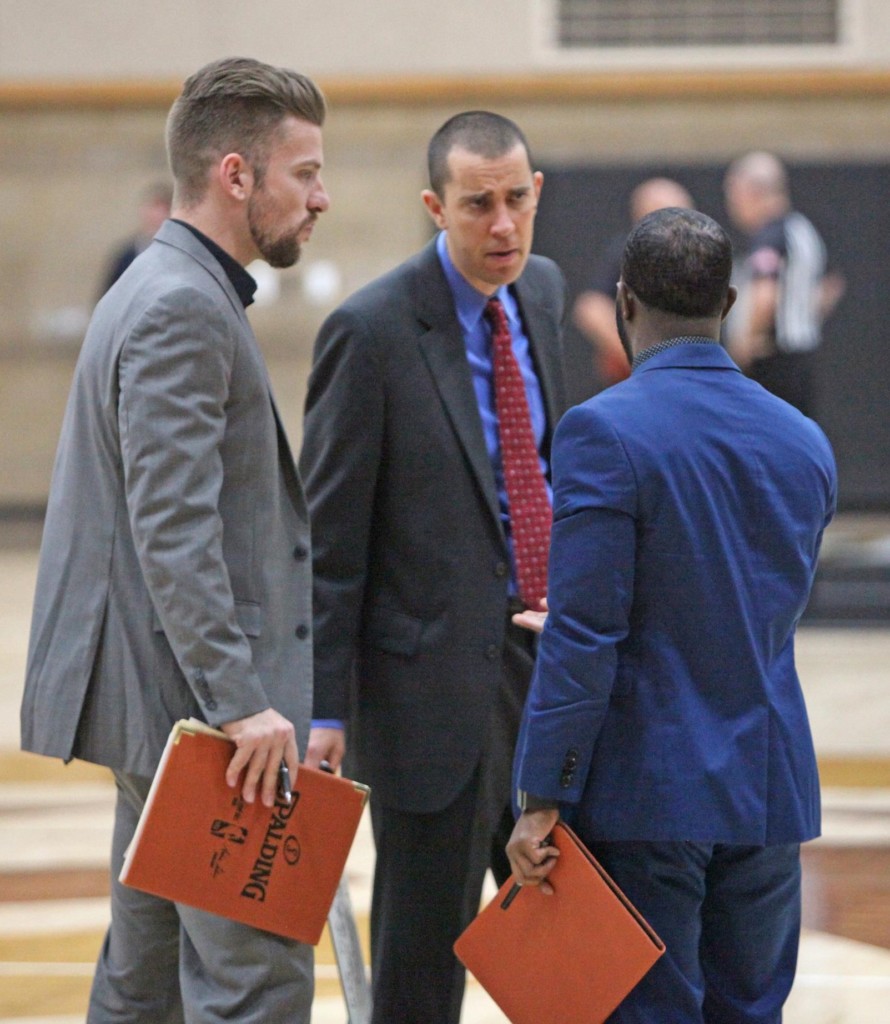 What is one phrase or a piece of advice that you try to live your life by?
There are two quotes that I try to live by:
"Life is 10% what happens to you and 90% how you react to it."
"Keep your head high no matter what happens. You'll be alright. If the moment hurts, do not fall victim to its pain. Look ahead. Focus on what can be. Focus on dreams. You will make it."
If you could go anywhere in the world, where would you go and why?
I have spent a lot of time at several places in the Caribbean and have enjoyed my time there and would go back in a heartbeat. However, two places I have not been to that I would like to go to are Athens, Greece, and Bora Bora. Athens, for its history, and Bora Bora looks like an incredible place to relax and unwind.
What is your favorite genre of music? What do you enjoy listening to? Who are some of your favorite musicians/groups?
I cannot pinpoint one specific genre that I enjoy. However, the music I enjoy listening to most is rock and country. Some of my favorite artists are Bon Jovi, Dave Matthews Band, Garth Brooks, Aerosmith, and many others.
What is your favorite thing to do in San Francisco and why?
Prior to getting to ART U, I had spent very little time in San Francisco. It is an incredible place with so much to do. One thing I enjoy the most is the restaurants. There is so much great food for every type of interest.
What is your favorite aspect of working in a collegiate athletics office?
Without question, the PEOPLE are the best part of working in a collegiate athletics office. Be it the student-athletes, coaches, or support staff, they are all motivated and passionate about their jobs and want the best for their teams and the department as a whole. Also, it is great to interact with coaches from other sports; I have learned so much about leadership, team building, and coaching techniques from non-basketball coaches.