By Greta Chiocchetti
On the afternoon of Oct. 2 in Universal City, just outside of West Hollywood, Daniel Forthuber and his 13-year-old son Samuel were preparing to step off the roof of a 24-story skyscraper.
Though they were tethered securely thanks to full rappelling gear, it was thrilling to scale the Hilton Hotel—and not just because of the heights. Together, the two raised $17,600 to fight homelessness in Los Angeles as a part of the "Over the Edge" fundraising event sponsored by Union Rescue Mission, one of the largest private homeless shelters in the United States. The mission was able to raise over $500,000 in total to benefit underserved residents of Los Angeles.
For Academy of Art University alumnus Forthuber (2020), architectural design poses the opportunity to make our communities not only more beautiful but more just. The School of Architecture (ARH) graduate is passionate about designing solutions to the pervasive issue of homelessness.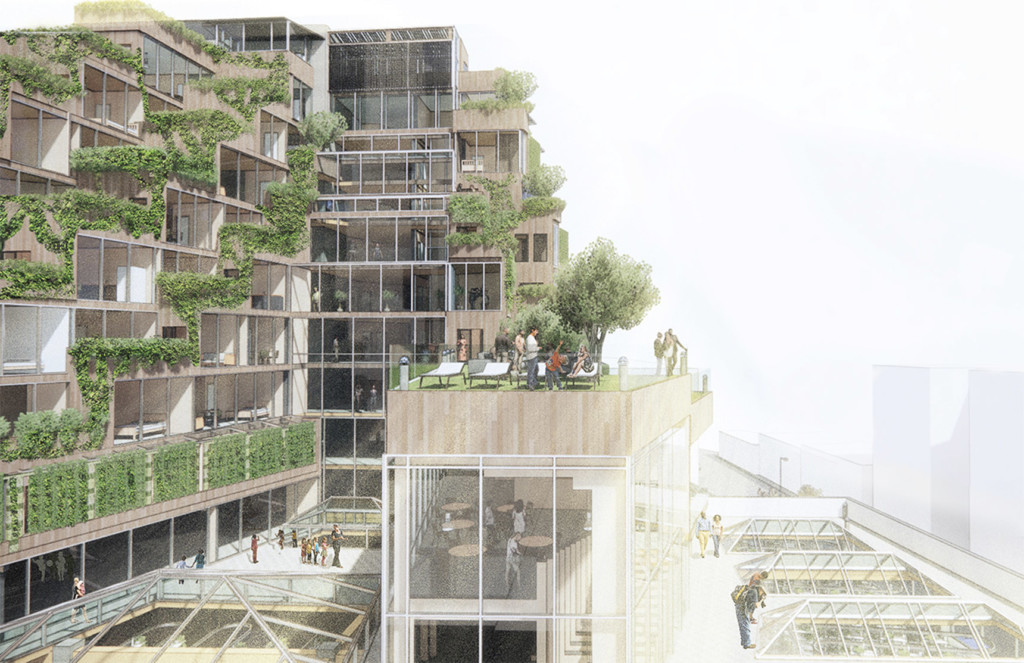 "It's ridiculous—it's a problem that can be solved. And the fact that we choose not to put the resources forward to solve it properly—whether it's funding for affordable housing or offering opportunity—is really shameful," said Forthuber. "In this industry, I think it's the architect's responsibility to have a positive impact on the community they're designing for."
Forthuber, who attended the Academy as a fully online student so he could also be a stay-at-home dad to his two sons, had previously graduated from a trade school and had expertise in the fabrication side of the industry. He shared that his background in machining has given him a helpful insight into the process, but it's his personal story that has informed his passion for design that makes a difference. Growing up in a rural, blue-collar community in Ontario, Canada, Forthuber is accustomed to working hard, even from an early age.
"I don't think I've seen anybody work harder. I mean, it was just incredible, the amount of attention and both quantity and quality of work that he brought to the class," said ARH Undergraduate Assistant Director Karen Seong, who taught Forthuber in two classes.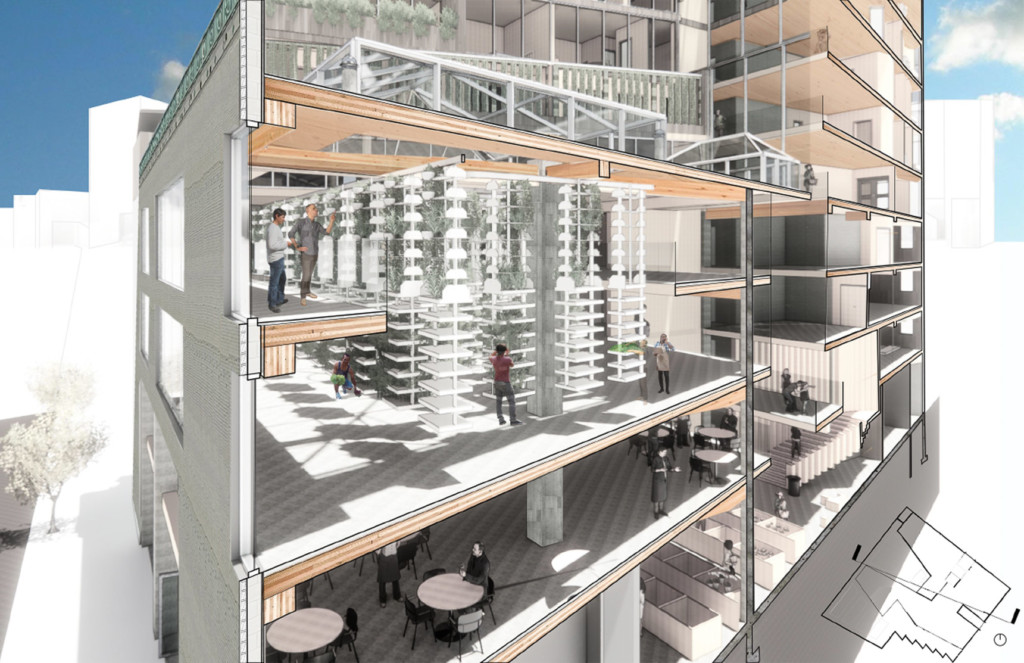 Forthuber has always strongly believed that anyone who can work should work to contribute to society. When he began researching the issue of homelessness for his thesis project, "Grafting Diversity," he realized that not all members of society are given the same opportunities to work or to find high-paying jobs, and was inspired to find a community-minded solution. The project was guided by ARH Thesis Studio faculty Mini Chu and Philip Ra, both professional architects who have lived and worked in Los Angeles.  
"It then became more about recognizing the lack of opportunity between economic classes and between races, and trying to create a program and an architecture that will support an equal opportunity," said Forthuber. "That's where the framework came from, was trying to merge those two things—finding a solution to offer stable jobs and a stable place to live for those who need them."
The resulting thesis project, which earned a spot in Spring Show 2020, does just that. Using what Forthuber describes as "reverse gentrification"—placing the building in a prominent neighborhood to disprove the notion that those experiencing homelessness have nothing to offer the rest of society and therefore lack value. With the additions of a vertical farm, restaurant, and market, the co-op offers residents the opportunity to contribute to their community.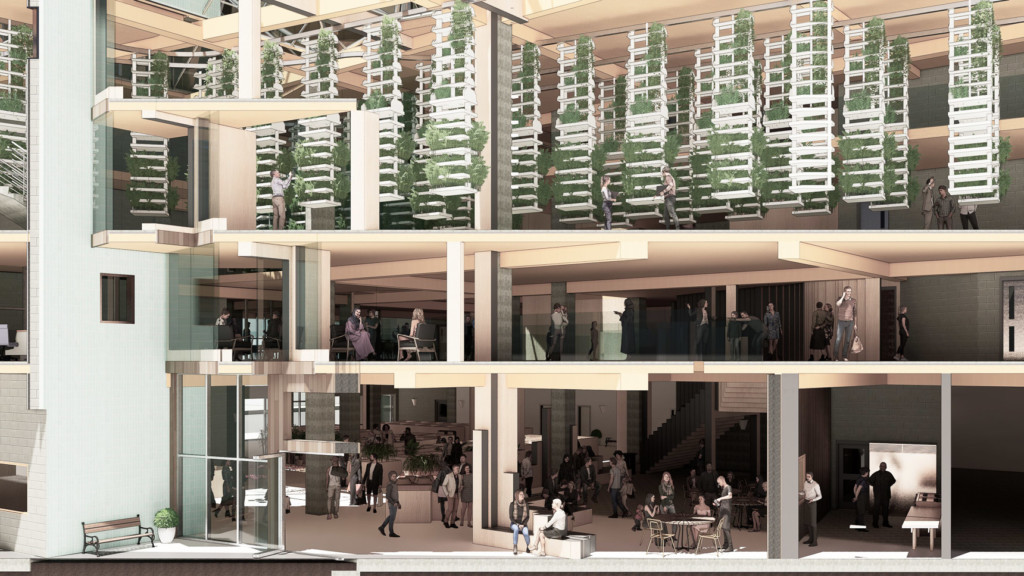 "To serve a community means to deeply care for that community first, then find ways to communicate, listen, and engage. That engagement is at the heart of community-based design. They are not words that we can throw around carelessly," said ARH Undergraduate Director Jennifer Asselstine. "Dan represents the kind of student, soon-to-be architect, who will move forward with empathy and skills to create change for the better."
As Forthuber embarks on a second career path, he says he feels called to pay it forward.
"I really do believe that there's a reason that I have this opportunity now to affect people's lives through quality design," said Forthuber. "There's a lot of people in this world that are far worse off than you or I are. And I think it's our job to help them."