Olivia Wilde's ode to female friendship is one of the best films of the year

By Kirsten Coachman
Opening this weekend is Olivia Wilde's absolute must-see feature directorial debut, "Booksmart," starring Beanie Feldstein ("Lady Bird") and Kaitlyn Dever ("Beautiful Boy"). Academically-minded best friends Molly (Feldstein), valedictorian and senior class president, and Amy (Dever), the social justice activist, do everything together: morning dance breaks before school, securing fake (college) IDs, nerding out with their English teacher Miss Fine (Jessica Williams) over crossword puzzles, and of course, studying hard to get into the colleges of their choice. The one thing these Ivy League-bound BFFs didn't do during their high school career is party.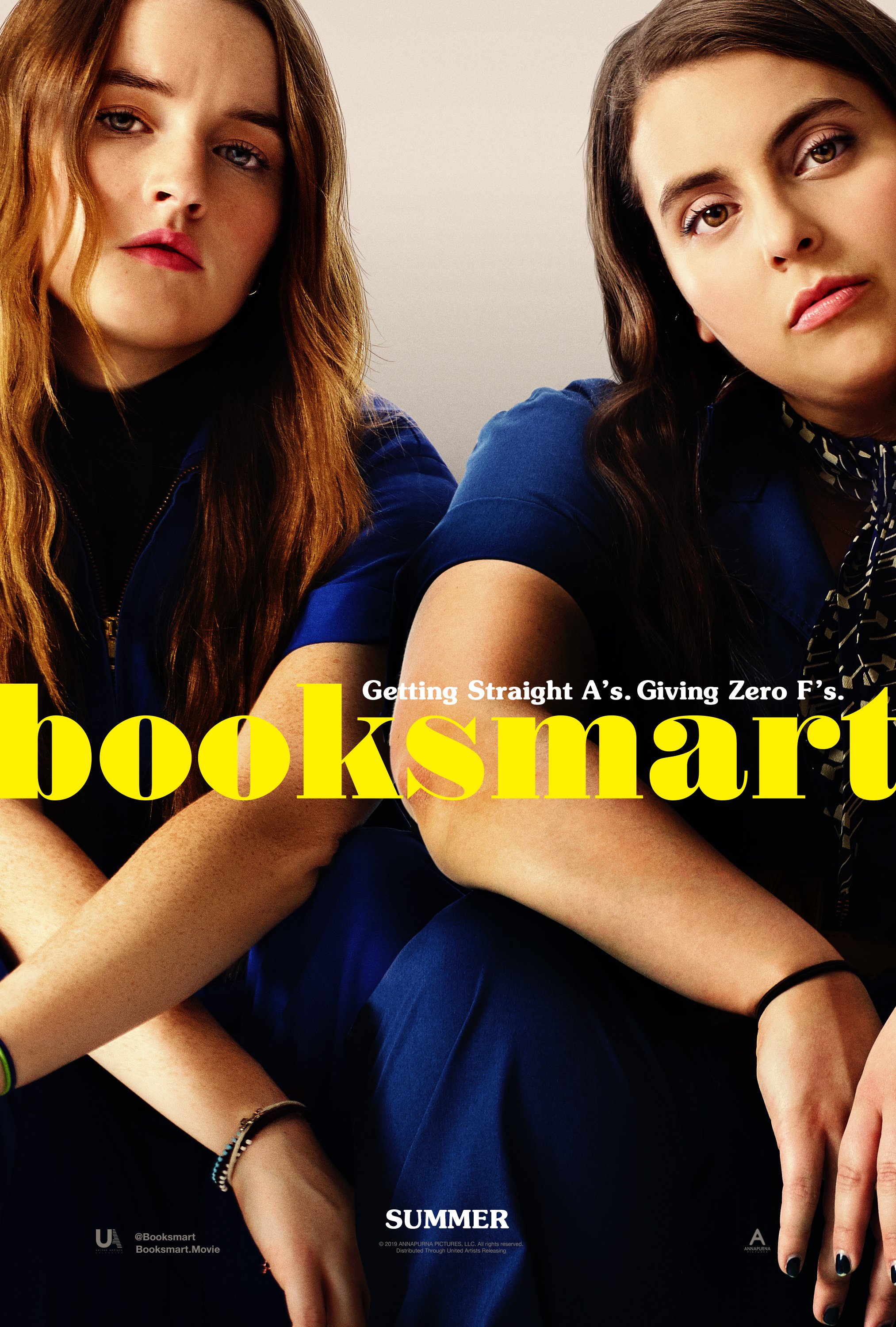 Disillusioned by the revelation that the "irresponsible people" managed to have four years of fun and get into the same top schools, Molly decides that she and Amy need to go a party before they graduate the next day, exclaiming, "Nobody knows that we are fun!" Determined to show their peers that they are cool and not one dimensional, Molly successfully convinces Amy to go to a party being thrown by senior class vice president Nick (Mason Gooding), where she can connect with her crush Ryan (Victoria Ruesga), and Molly can experience a "seminal fun anecdote" before they collect their diplomas. What follows is an uproarious adventure, complemented by a stellar supporting cast, which includes the likes of the scene-stealing Billie Lourd, Jason Sudeikis, Will Forte, and Lisa Kudrow.
The beating heart of "Booksmart" is the tight-knit friendship between Molly and Amy as they approach the post-high school phase of their lives, which both Feldstein and Dever portray in Wilde's film with so much care and authenticity. Their delivery of the dialogue is seamless, starting with expressive morning greetings of letting each other know how much they missed one another, to playful teasing as the ones who know you best only can. A definite highlight includes the moment they reveal their party outfits to each other, followed by a back and forth offering of affirmations overflowing with compliments such as, "Who allowed you to be this beautiful?" The unwavering affection these two characters have for one another shines through every scene, even when unforeseen tensions arise.
While the film is most definitely a celebration of female friendship, "Booksmart" also offers up another take away for its audience: do you. These characters, from Molly and Amy to Gigi (Lourd) and Triple A (Molly Gordon), make no apologies for being themselves, whether it's being a proud academic, or doing goodwill for others, being sexual, or being someone who marches to the beat of their own drum and isn't afraid to stand up for a friend. It's empowering and this sentiment raises the bar for the teen comedies that follow in "Booksmart's" footsteps.
Both devilishly funny and heartwarming, Wilde has crafted an absolute gem of a debut feature film. "Booksmart" is not to be missed. 
"Booksmart" is now playing in theaters.
Watch the first six minutes of "Booksmart" below: