By Caroline Andrade

Against an intricately-designed frame and mystical flower creepers, stands a pristine white swan with wings spread out and an unusually long rattlesnake tail. A closer look at this golden-eyed swan reveals that it's a delicately-carved paper sculpture piece. Titled "Halcyon Song," the piece was designed by Academy of Art University School of Illustration (ILL) alumna Marisa Ware. It was one of the three paper sculpture pieces for which Ware received recognition in the 26th volume of Spectrum: The Best in Contemporary Fantastic Art.

Her other sculpture pieces titled, "Metamorphosis," featured a beautifully-designed ram skull, and "Coleoptera" contains three white beetles that look so real, one can only imagine the work and precision that went into creating them.

"I enjoy paper sculpture for the very hands-on approach it requires. It's a tactile medium that allows me to feel like a kid playing with glue and paper, yet simultaneously it requires a tremendous amount of patience and determination," shared Ware, who graduated with her M.F.A. in 2015. "Every new sculpture is like a puzzle I have to solve, and it often takes two or three attempts to figure out how to make a new element in a sculpture."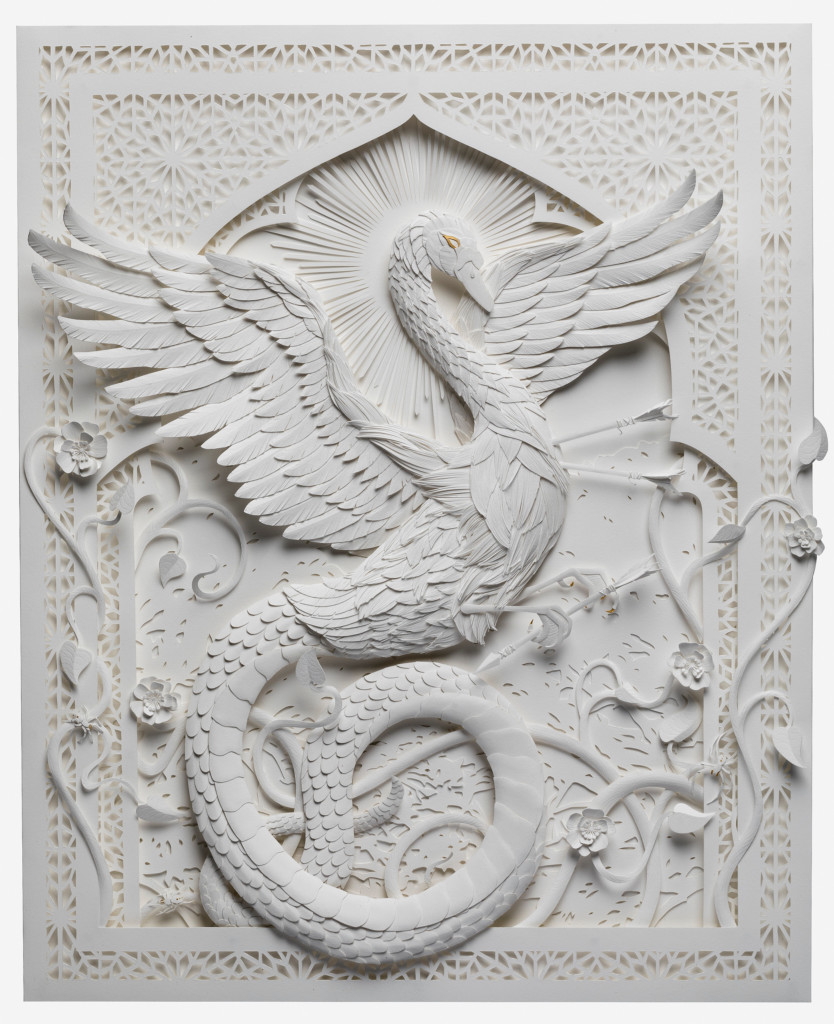 Ware appreciates the fact that paper sculpture is a lesser-known medium, so often when people see an image of one of her pieces, they aren't immediately sure what they are seeing. "I often get asked if it is a bone carving or a marble sculpture," she said speaking over the phone from Colorado. "When I tell people it's made entirely out of paper, I love watching the look of surprise and curiosity on their faces."

Ware was also a finalist in the 2019 Beautiful Bizarre Magazine Art Prize for a paper sculpture piece titled, "Moonshadow," which featured a bobcat skull resting on a bower of foliage against a dark background. The magazine had previously seen some of her work and shared it on their social media page, which motivated her to apply to the contest. She shared that she's received positive feedback from her audience on Instagram and on her website. "It's been very encouraging," she said. "Honestly, to be listed among all these other artists I have looked up to, and whose work I respect and admire, is a big honor, and it was definitely a surprise for me. I am super grateful to be included."

Prior to attending the Academy, Ware had never taken an art class. Her undergraduate degree is in journalism. "This whole endeavor of being a professional artist, or even being an artist at all, is still pretty new to me," she said. "So, to be gaining some attention and affirmation from the industry is very exciting. I didn't even know about light, or shadow, or color theory or anything and I got so much out of my education, particularly working with these paper sculptures."

It was ILL Director Chuck Pyle that initially took notice of her work and suggested she take the Paper Sculpture Class (FA 348) taught by former instructor Jeff Nishinaka.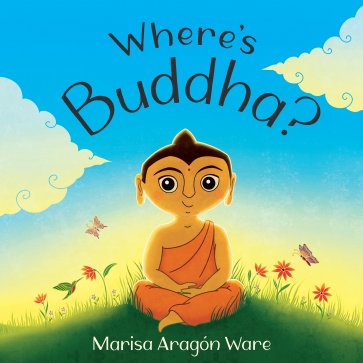 "She was focused and challenged herself to create a very difficult piece. All of her effort went into learning how to make an amazing paper sculpture," said Nishinaka. "I'm very happy and proud of Marisa's achievements. She deserves the recognition she's getting for her paper sculptures. They are very fine and intricate and show a high level of craftsmanship."

Pyle added that he is a big fan of both Ware's work, and, more importantly, her work ethic. "She has the grinder spirit," he said. "She will just grind away at something until it's right and will push through her goal relentlessly until she gets past it, and make it be the best thing and a little better even than that."

Testing her artistic prowess further, Ware also wrote and illustrated her first children's book last year titled, "Where's Buddha?" The book caters to younger children. "It's a brightly illustrated book that goes all over the world and to lots of different ecosystems and animals," explained Ware. "It's not overtly spiritual or religious, but it does have the character of the Buddha, and it shows how the Buddha, which really is our own kindness and our own mindfulness, that that quality can be found anywhere and everywhere."