By Kirsten Coachman
While on the set of her first-ever feature film, Alana Haim (of the Grammy-nominated band Haim) quickly learned a key difference between music and making a movie: the luxury of getting to do another take.
"[W]hen you play live, you get one shot. And if you f–k up, it's on you. [laughs] You gotta move on, you gotta keep it going, keep it moving. And there's always another show to fix what you did wrong," explained Haim during an interview with Art U News. "With a movie, you get many takes. [laughs] You have many chances."
Haim is making her acting debut in Oscar-nominated writer-director Paul Thomas Anderson's ninth feature film, "Licorice Pizza." She appears onscreen alongside another newcomer, Cooper Hoffman, the son of the late Oscar-winning actor Philip Seymour Hoffman. The film also features Sean Penn, Bradley Cooper, Tom Waits, and Benny Safdie.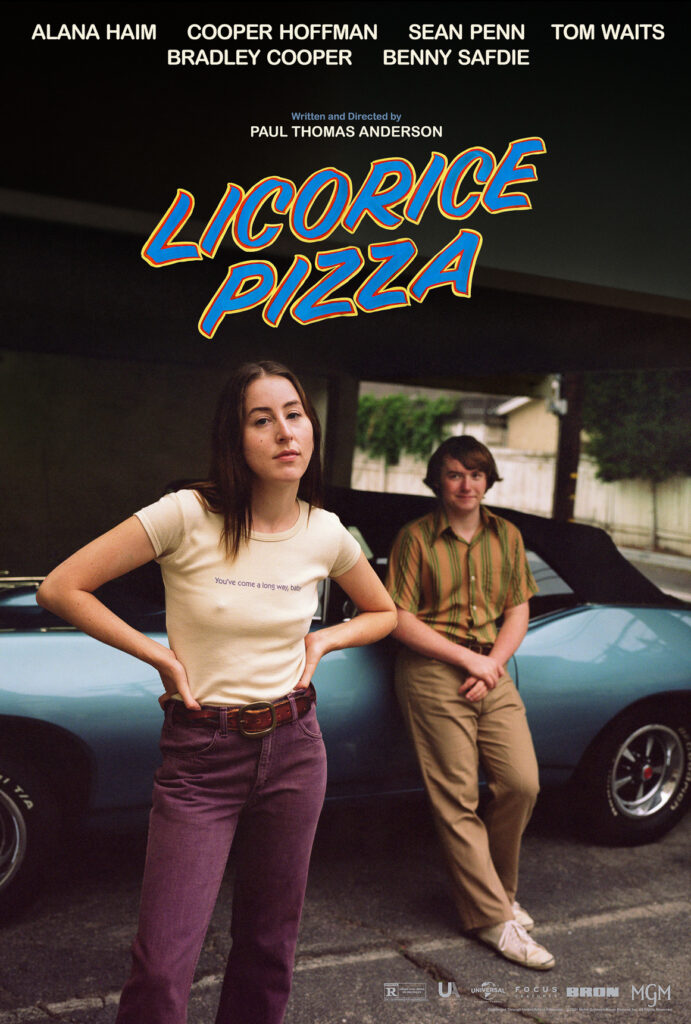 During a recent conference call, Anderson touched on what it meant to be the director behind the two debut performances from his lead actors.
"There's something [laughs] really exciting about it. Listen, I know what it's like as an audience member, and you see somebody on the screen that you've never seen before, or maybe they did one thing and they come on and they do something really glorious and larger. It's a thrilling feeling," shared Anderson. "So, imagine that as the director of the movie. I kind of had built the whole thing on this premise that they could do it and, and they did it. It gives you proud papa feelings, you know?"
"Licorice Pizza" tells the coming-of-age story of two people who suddenly find their lives platonically intertwined; one copes with the ups and downs of first love, and the other hesitates with crossing the threshold to adulthood.
Set in the San Fernando Valley in 1973, Gary Valentine (Hoffman), a confident high schooler with an entrepreneurial streak, crosses paths with a meandering young woman, Alana Kane (Haim), during his school picture day. Immediately struck, Gary wastes no time trying to woo Alana, but ultimately, the two strike up an unlikely friendship.
"This is an interesting dynamic and actually creates a lot of good dramatic and comedic possibilities," said Anderson about his characters. "It's a nice relationship. The idea that two people can't be together instantly creates a dilemma. This is a very traditional formula for 1930s romantic comedies, which really stand the test of time to me, and it allows you to do sort of endless comedic situations for them to be in."
After opening in limited release last month, "Licorice Pizza"—lauded by the National Board of Review as the best film of 2021—is running into theaters nationwide this weekend.
It's all happening
Already garnering several awards from critics groups for her performance in "Licorice Pizza," Haim—who recently received Best Actress nominations from the Golden Globes and Critics Choice—initially never believed that making the film would happen. Her director, however, felt more certain.
"It was written for Alana. There was only one person I ever considered, and it was Alana," said Anderson, who has previously directed music videos for Haim. "She's the reason the whole thing exists. She really is, without question. I don't mean that as, 'Oh, and then I thought, well, maybe what if [this actress] played this part? It was thoroughly conceived as a way to have her help tell the story."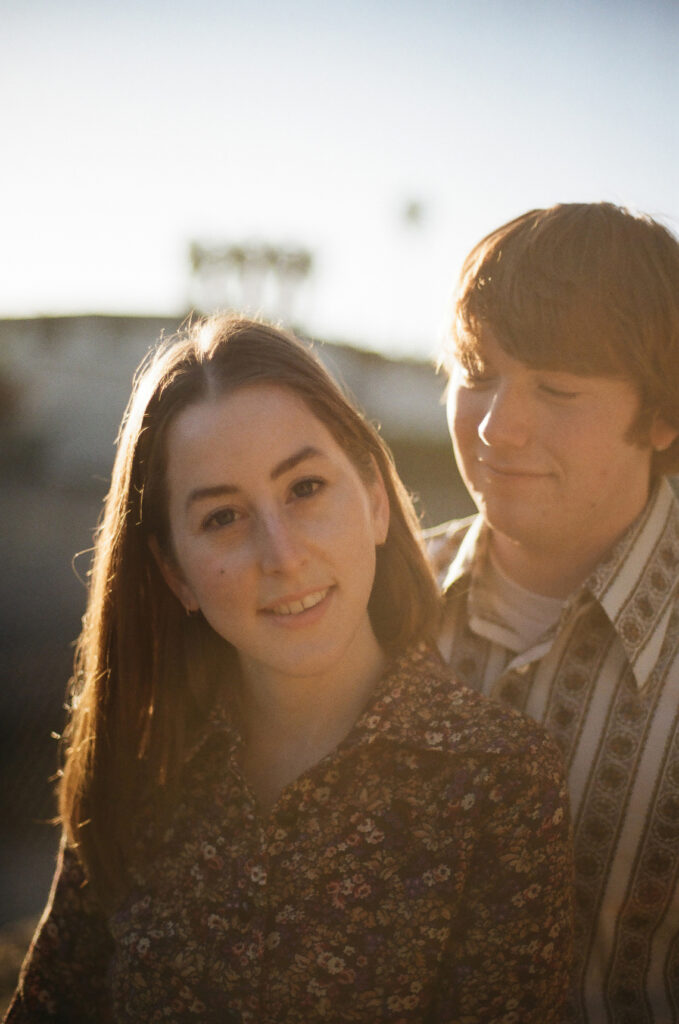 But, as a self-proclaimed "never count your chickens before they hatch girl," Haim said the mentality of thinking that it wasn't going to come to fruition probably helped ease her anxiety about starring in her first film.
"I think the first day of being on set, I was like, 'Oh no, it's actually happening. I really have to do this—not in a bad way, but since I had never done it before," said Haim. "And I'm such a fan of Paul's movies that I just want him to succeed. And casting me is insane, [laughs] cause I've never done it; I'm a musician. But we had so much fun making it, and that's really all that mattered."
The first day
Her first day of filming is an experience that Haim recalled as "pure chaos." She admitted that once she had gotten ready to head to set that day, she really didn't know what to expect.
"I think I called Cooper like 75 times on the way there. Like, 'Are you okay? Cause, I'm not okay.' And he's like, 'I'm not okay.' And I'm like, 'Okay, we'll just figure it out when we get there,'" shared Haim. "There were so many people on set, and that was also jarring, because you're like, 'Oh my god, we're shooting a real movie, this isn't a music video.' Our music videos, there's maybe five or six people on set."
The day started with shooting a sequence in the film that takes place at the home of Hollywood producer Jon Peters. Alana, Gary, and his pals are delivering a waterbed to Peters in the middle of a gas shortage crisis—and surprise, their U-Haul runs out of gas. According to Haim, Anderson came over, broke down the scene to his actors, and then, it was go time.
"I blinked once, and it was silence, and no one was around," laughed Haim. "And then, I heard, 'Action.'"

Day one on set was also the first time Haim saw Bradley Cooper, who plays Peters in the film. And, at that moment, the reality of the situation seemed to set in all at once, triggering a wave of emotions.
"It was just like, 'Oh my god, that's Bradley Cooper.' Then it's, 'Oh my god, it's a movie star.' And you're like, 'Oh my god, wait, we're shooting a movie.' 'Oh my god, this movie's happening.' Like, 'Oh my god, I've never acted before,'" said Haim. "It was just like all the emotions rushing through your brain at once. And we were off to the races."
A Haim family affair
In the film, Haim isn't the only member of her real-life family to appear onscreen. Her sisters and bandmates, Este and Danielle, and their parents, Mordechai and Donna, appear in "Licorice Pizza" as members of the fictional Kane family. While her sisters came and went throughout filming, Haim was a month into the shoot when her parents showed up on set to film for a couple of days.

"I kind of feel like I got my sea legs, you know, I'm feeling confident. I'm like, I know how to work a camera, I'm feeling this false sense of confidence," she shared. "And then my family shows up, and Paul laughed because he was like, 'You literally just reverted to like your baby self. … [You] shriveled into this little baby human that was like, 'What do you guys need? Do you need anything?'"
"Everyone calls me the fixer in my family," Haim added. "'Cause I get everything done, [laughs] and I make sure everyone's okay."
Three peas in a pod
Haim revealed that, throughout filming, she and Hoffman would continually turn to Anderson to make sure they were doing a good job. Receiving reassurance from their director is something that she felt the two first-time actors needed to hear.
"I think he entertained it for the first half of the movie," said Haim. "And by the end of it, he was like, 'You guys, you got it, come on, you got this. Like, you don't need me to tell you you're doing all right anymore.'"
In the end, Haim credits Anderson for instilling "all the confidence in the world" in both herself and Hoffman while working together. "I mean, when Paul Thomas Anderson looks at you and says, 'You can do it,' you feel like you can really take on the world," she said. "And that was it. Every day we were the three peas in a pod. It was me, Cooper, and Paul taking on the world together."

When it came to offering advice to other first-time actors, Haim leaned on her experience as a musician. She explained that when she and her sisters first started Haim, they knew what they wanted to accomplish.
"We wanted to write our own music, and we had a very strong vision, and we wanted to carve our own path in this world," Haim said. "And you get a lot of people around you that say, "Why don't you wear this? Or why don't you write songs like this?' And they have like their own opinions on making you a star, which is the terrible side of the entertainment industry."
Haim expressed that she and her sisters "really didn't defer" from their path. And once they set out to pursue making music, it was something they knew they had to create on their own terms.
"If we fail, at least we failed the way that we wanted to fail. And if we succeeded, we could look back and be proud of what we did," noted Haim. "[E]ven though it's terrifying to say no to things and it's terrifying to stick up for yourself, sometimes if you truly believe in yourself—and you believe in your vision—then you're always gonna be proud of what you do. So, just keep that in mind."
"Licorice Pizza" is now playing in theaters.