By Miroslava Espinoza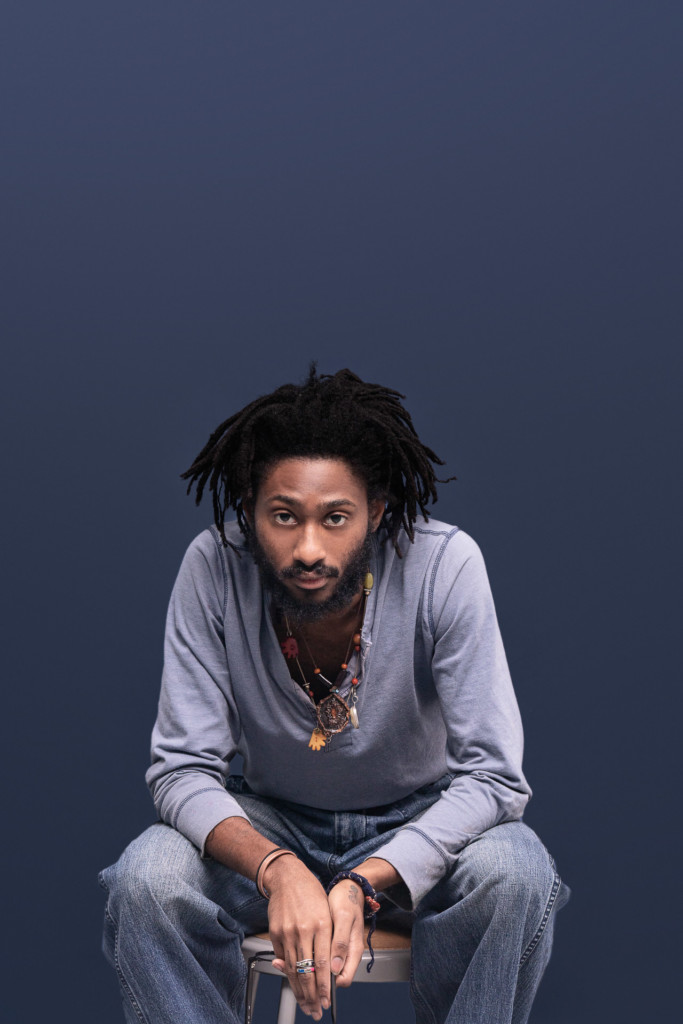 "Pursuing a life of art is pursuing a life of self-discovery" is the mantra of B.F.A. textile design student Donovan Smith. His Jamaican background and upbringing in New York City exposed him to a lifestyle he describes as "raw and honest," but would later push him to seek a future in textile design.
Smith is inspired by everyday life and a subconscious perception of his city. His thesis collection, created in collaboration with design student Faith Winston, incorporated this inspiration through a series of rhythmic brush strokes and figures on textile prints that echo the work of artist David Hammons. The final work is a saturation of lines, shapes, and different patterns that take up the whole space of the fabric, portraying a strong imprint of his voice and feelings through dark, primary colors.
During long hours working at the School of Fashion's textile labs at Academy of Art University's Polk St. building, Smith would listen to his favorite music to support his imagination and creative process. "I allow the music to take me somewhere. That's how a lot of my prints come together," he said. Translated into movement in his designs are the beats of jazz musician Lonnie Liston Smith and his band The Cosmic Echoes. His designs are a reexamination of "how streets of the city are set up with dashes and construction processes," yet he chose to visualize the idea through cocoons transforming into butterflies.
The mustard yellow streaks that cover his work depict a restriction he's felt since the beginning of his career as an artist. It's countered by the unconventional and extreme pattern underneath, which represents his true self coming through, unafraid of anyone's opinion.
Smith and Winston connected through a mutual feeling towards situations that needed manifestation, and the duo allowed themselves to express that sentiment through designs the world should pay attention to. "I felt like it was meant to be," Winston explained. "Donovan is like the soul of me, and we worked perfectly as a team. He's like a part of me in a different universe."