By Greta Chiocchetti
Late on a Friday afternoon at the end of March, Rosemary Dyer was preparing to be counted, as she had every day for the past 33 years. But when the warden arrived at her cell and told her he had some important news to share, she was immediately on guard.
"My first words were 'Oh, hell no.' I thought they were sending the big guns to tell me 'pack your sh–,' because they had been threatening to transfer me to [Central California Women's Facility] because of my wheelchair," said Dyer.
Instead, the warden crouched to her eye-level and told her that California Governor Gavin Newsom had commuted her life sentence to "time served."
"I just sat there and looked at him and I'm thinking, 'Well, you probably will just pull anything, won't you?' I thought it was a trick," said Dyer. "I said, 'Look, this is not April Fools, you still have four days to go.'"
It wasn't until she held the paperwork in her hands that Dyer realized it was true—she would be getting a second chance at freedom. But she didn't let herself get emotional until the moment she drove away from the gates of the California Institution for Women, looking out of the car window without bars obscuring her view of the world, feeling the wind blowing through her hair.
"When I was young, I lived in San Francisco—over by Daly City. My dad had a boat docked in Fisherman's Wharf and my dad and I would go every weekend to work on the boat or put her around," Dyer said. "So when I got out, the first place I really wanted to see was Fisherman's Wharf. I had a wonderful, relaxing lunch there the other day—not like having to go to the dining room in prison and have food flying over your head."
 Dyer was sentenced to life without a chance of parole for taking the life of her abusive husband in 1988—but at the time of her trial, she was not allowed to submit evidence of the eight years of violence he had inflicted on her as a defense. It wasn't until new legislation was introduced in 2013 in California that survivors could explain the years of abuse that they endured.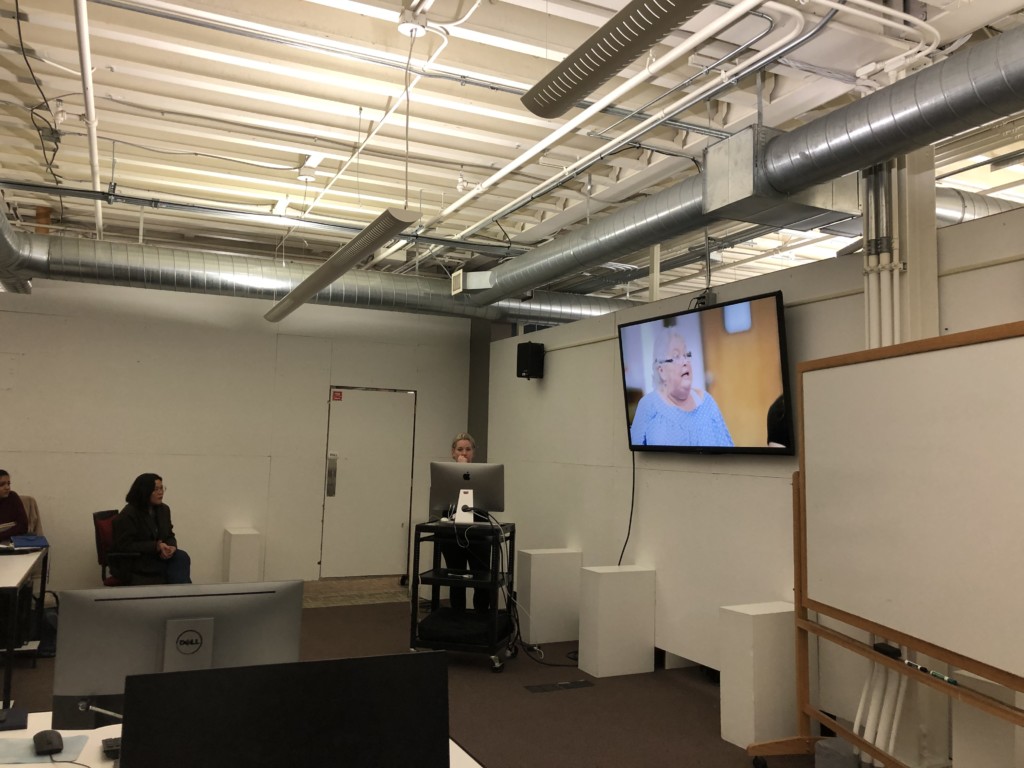 Dyer, who has cancer, received recommendations from numerous officers for her commitment to rehabilitation, and nearly 13 years after beginning the process, she was finally granted a commutation. However, many women like her don't have a place to go once they get out and struggle to transition back into society after so many years.
"Without Home Free, I would not have anywhere to go," said Dyer. "All my family's dead."
Five Keys' latest initiative, Home Free, will provide women like Dyer with stable housing as they re-enter society.
"You start from scratch when you come out," said Roberta Goodman, Five Keys Home Free program manager. Home Free is a program seeking to create transitional housing communities in San Francisco and Los Angeles. "We want to create a supportive environment to make sure that all the human factors are really addressed—housing, healthcare, applying to jobs, all of that."
Home Free is launching its first transitional housing community on Treasure Island in San Francisco this summer—and Dyer will be its first resident.
Building a better future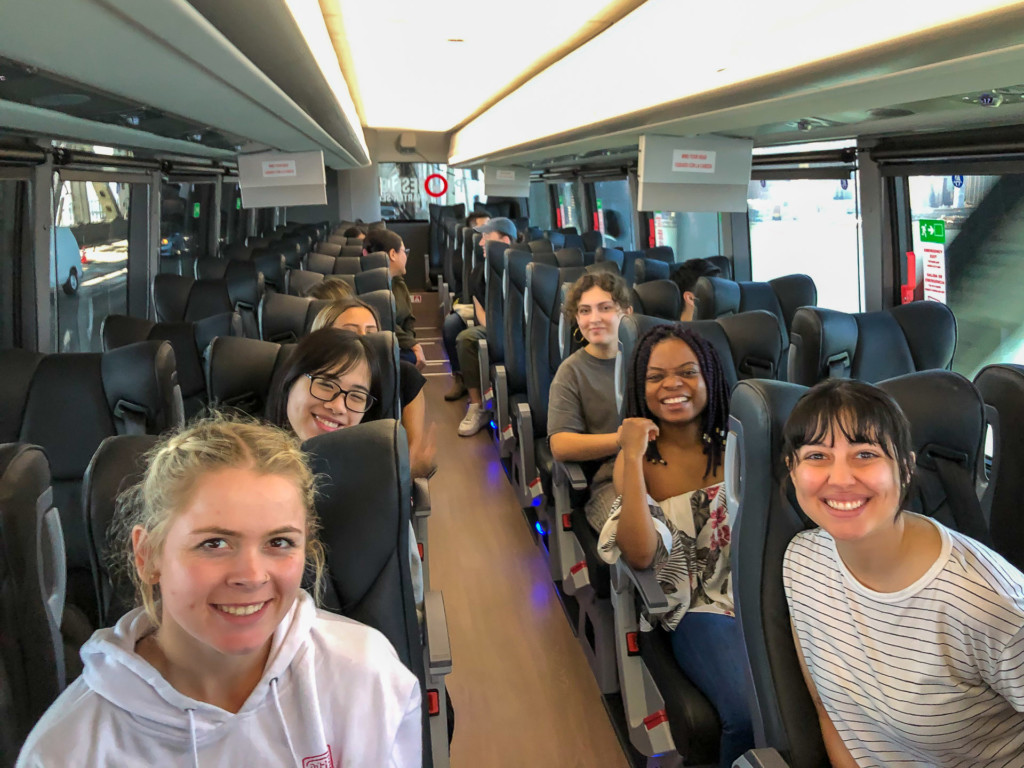 Just days before the spring semester began at Academy of Art University, School of Interior Architecture & Design (IAD) instructor Jemy Massie got some news that completely shifted her plans for the next few months. Originally her Studio Four: Social Design class was planning to revamp the interior of a local nursing home, but they would take on a different project instead: designing beautiful, dignified transitional housing for wrongfully convicted survivors of domestic violence.
In a partnership facilitated by Academy President Dr. Elisa Stephens, local nonprofit Five Keys Schools and Programs, and the San Francisco Office of Economic and Workforce Development's (OEWD) CityBuild program, IAD students spent the semester using their design skills for social good—transforming the apartment complex on Treasure Island into a tranquil, comforting place for 12 previously-incarcerated women to begin their new lives on the outside. 
"I was really excited when I heard that we were taking on the project," said IAD student Morgan Sandusky. "It's a really important cause and these women are so inspirational—so we wanted to give them the homes they deserve."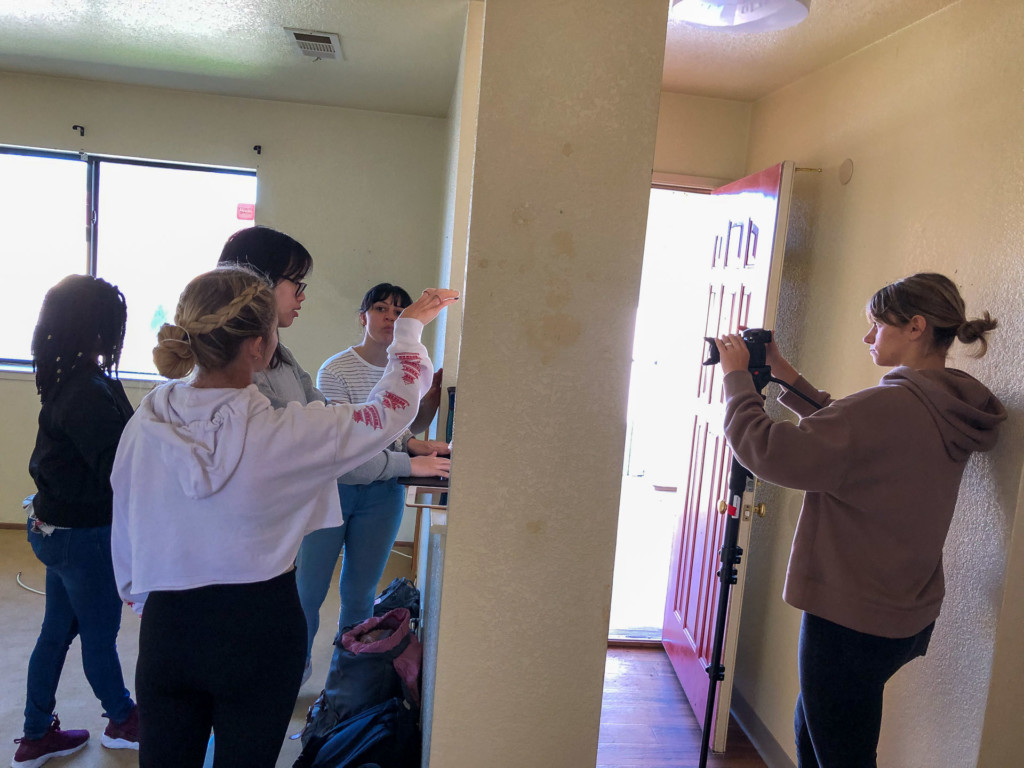 After taking personality tests based on the Myers-Briggs method, Massie divided her class into three competing groups. Team Terra-Cotta, House of Hope, and House of Alchemy created vastly different interpretations of "home"—yet each was carefully designed with empathy and respect. Apart from giving back to the community, many students took on their first "real-life" client and gained valuable experience.
"It's actually pretty similar [to a real-life design scenario]; that's why I was excited to take on the project," said Massie. "I knew this would be very beneficial and a great learning experience for the students."
Team Terra-Cotta, which was composed of students Alfredo Silva-Iglesias, Maria Yajure, and Sandusky, took cues from colorful locales in Mexico City and the Spanish countryside, emphasizing warm, vibrant colors, natural textures, and native Bay Area plants. In their bright, sunny designs, Team Terra-Cotta aimed to make the women feel as if they were "retiring in a Spanish villa in the sun."
"There was a lot of emphasis on making the space a happy place [by] using bright colors because a piece of feedback we got from the women was that they didn't want us to use gray or muted colors. We wanted the women to feel like they weren't guilty—despite how they had been deemed guilty in court," said Sandusky. "They weren't guilty and shouldn't feel guilty now. That's what we wanted to emphasize."
House of Hope, comprised of students Bianca Melone, Patricia Mwang, and Sui Wing Ng Peng, designed their units with a mid-century modern flair and focused on using colors and materials that minimize physical and mental stress. Using a combination of vintage and modern furnishings, the team wanted to convey that worn things are still beautiful and are to be treasured—just like the survivors. With whimsical inclusions like a vintage gumball machine and record player in the dining room, House of Hope created a welcoming space that encourages togetherness by creating comfortable and enjoyable communal spaces.
"We named our team House of Hope because we think the women are the epitome of hope," said Melone. "We tried to prioritize what we felt the women deserved—so just thinking about the very top tier of what a woman living in San Francisco can have and using that as the goal."
House of Alchemy, headed by Gurcan Karademir, Roma Patel, Eryn Powers, and Guanming Xu, were inspired by "kintsukuroi," the Japanese art of repairing broken pottery by filling the cracks with gold. Their designs, which were heavily inspired by a peaceful Japanese aesthetic, employed rich, verdant greens contrasted with blush pinks, accented by gold. House of Alchemy designed a completely ADA-accessible unit with thoughtful touches such as a roll-in shower and a space-saving wall-mounted bench at the entry.
"Our concept dealt with the fact that these women had broken pieces—how can we bring those pieces back together and make them stronger?" explained Powers. "And those cracks are now seen as something to be marveled at."
In addition to Academy students and faculty, the Home Free initiative also has the support of the CityBuild Academy, an 18-week construction training and employment program offered through the City College of San Francisco in partnership with the OEWD. While IAD students worked all semester to design the homes, CityBuild students were developing the skills needed to bring them to life.
"We will be bringing students in for a few weeks, as part of their coursework, to go in and actually build what is needed in the units to make them habitable," said Ken Nim, director of the CityBuild program. "After they graduate, we will place them in their first job, get them their tools, and in the event that they get laid off, we find them a new job."
An overwhelming response
At the end of the semester, all three IAD teams presented their concepts during a Zoom conference with IAD faculty, President Stephens, Five Keys staff and CEO Sunny Schwartz, Nim, and special guests: some of the previously incarcerated women themselves. Within the first few minutes of the presentation, attendees were overcome with emotion.
"I had to turn my camera off because I was crying," said Massie.
She was certainly not alone—one by one, screens momentarily turned black as attendees took a private moment to compose themselves.
"It was so beyond my expectations. It's one thing to just put some stuff on paper, but this was tangible," said Sheila Von Driska, a communications consultant for Five Keys Home Free. "You could see that [the students] put so much thought and love into this, you know, picking out the whole theme of healing, of transformation, of living the rest of your days in the sun."   
Dyer, who said one of her favorite touches was House of Hope's use of a vintage gumball machine, was touched by the attention to detail that the students exhibited.
"The thought that came to mind was, 'What did I do to deserve such beauty?'" said Dyer. "'What have I done right in life that I have so many people around me who believe in me and care about me?' [The students] were outstandingly creative—and they really made an effort to make us feel accepted, to make us feel worthy."
Attendees were impressed with not only the students' designs but their maturity as young designers.
"I didn't see them as students—I saw them as consultants," said Nim. "They really took this project professionally and thought about how this environment would impact the survivors in their everyday life. They did incredible work."
Despite the ongoing COVID-19 pandemic, the Five Keys Home Free team plans to move the women in by the beginning of September, with construction slated to begin in mid-July.
"I'm most looking forward to being able to call a place 'home,'" said Dyer, who is currently staying in a women's residence in San Francisco. "Not just a cell, or a room in a hotel, but a place where I can put down roots until I'm ready for the next chapter."
To learn more about Five Keys Home Free and to donate, please visit: www.fivekeyshomefree.org & tinyurl.com/1000angelsPlease