By Kirsten Coachman
It's finally here. "No Time To Die," the 25th installment of the James Bond film franchise, is hitting theaters in the U.S. this weekend following multiple delays due to the COVID-19 pandemic.
The film stars Daniel Craig, in his fifth and final, and perhaps, his finest turn as James Bond. He is joined by returning cast members Léa Seydoux, Naomie Harris, Ben Whishaw, Ralph Fiennes, and Jeffrey Wright. New to the franchise are Oscar winner Rami Malek ("Bohemian Rhapsody"), Lashana Lynch ("Captain Marvel"), and Ana de Armas ("Knives Out").
"No Time To Die"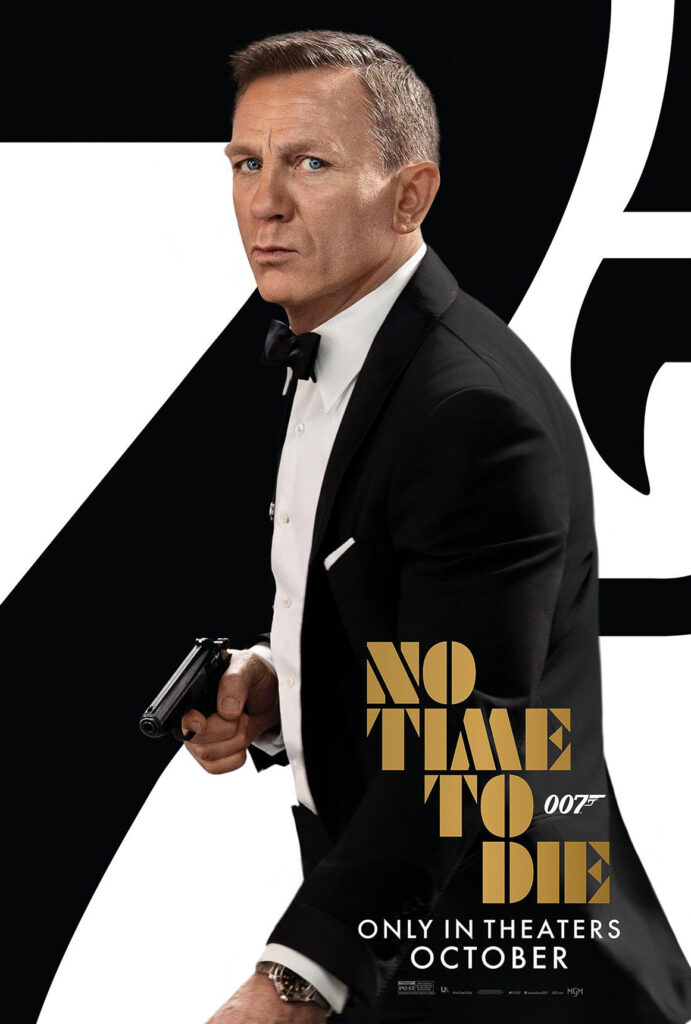 Directed by Bay Area native Cary Joji Fukunaga ("Beasts of No Nation"), Bond, now a retired MI6 agent, is trying to enjoy his happily ever after with Dr. Madeleine Swann (Seydoux) in Italy but can't keep himself from looking over his shoulder. A trip to Vesper Lynd's grave finds the former double-0 agent with some unfinished business involving SPECTRE. He parts ways with Dr. Swann, and five years later, Bond is tracked down by the CIA's Felix Leiter (Wright) in Jamaica. Leiter wants Bond to help rescue a scientist who's been kidnapped from an off-the-grid lab. Following a not-so-chance encounter with the confident and by-the-book Nomi (Lynch), a new double-0 agent, Bond discovers more than he bargains for during his mission, setting the stage for the final chapter of the Craig era. 
The film itself is beautifully captured by Director of Photography Linus Sandgren, and throughout its 163-minute runtime, there's no shortage of adrenalized action sequences. Death-defying stunts, shoot-outs, and intense car chases are all the more breathtaking while set in Norway, Italy, and Scotland.
With "No Time To Die," the writers—Neal Purvis, Robert Wade, Fukunaga, and Phoebe Waller-Bridge—crafted a story that is a maybe little darker than what audiences are used to—especially in terms of its villain, Lyutsifer Safin (Malek) and his intentions. While the film is very much Craig's show, the writers also made sure to give the members of MI6—Moneypenny (Harris), Q (Whishaw), M (Fiennes)—their proper due.
Teeming with emotion throughout, "No Time To Die" has all of the drama and moments of cleverness and levity that one would expect from this era of Bond. And, even for the most casual of viewers, Craig's final cinematic foray as Bond on the big screen is not to be missed.
Change and Impact of the Craig Era
The film was originally slated to open during the spring of 2020, and during a virtual media roundtable that Art U News took part in on Oct. 2, Fukunaga spoke about the uncertainty surrounding the film's theatrical release.
"When you shoot a movie in IMAX or shoot any kind of movie meant for the big screen, the idea that audiences won't be able to experience it, it's probably the worst feeling—at least, not experienced as it was intended to be," he explained. "So, the fact that it's finally out now, I've been trying to figure out how… what is the right word to describe it? I don't know if I have a word yet; it's mainly just relief and gratitude. I'm sure a lot more words will come to me over the next week or two, as [the film] really does open worldwide. And especially here in the United States."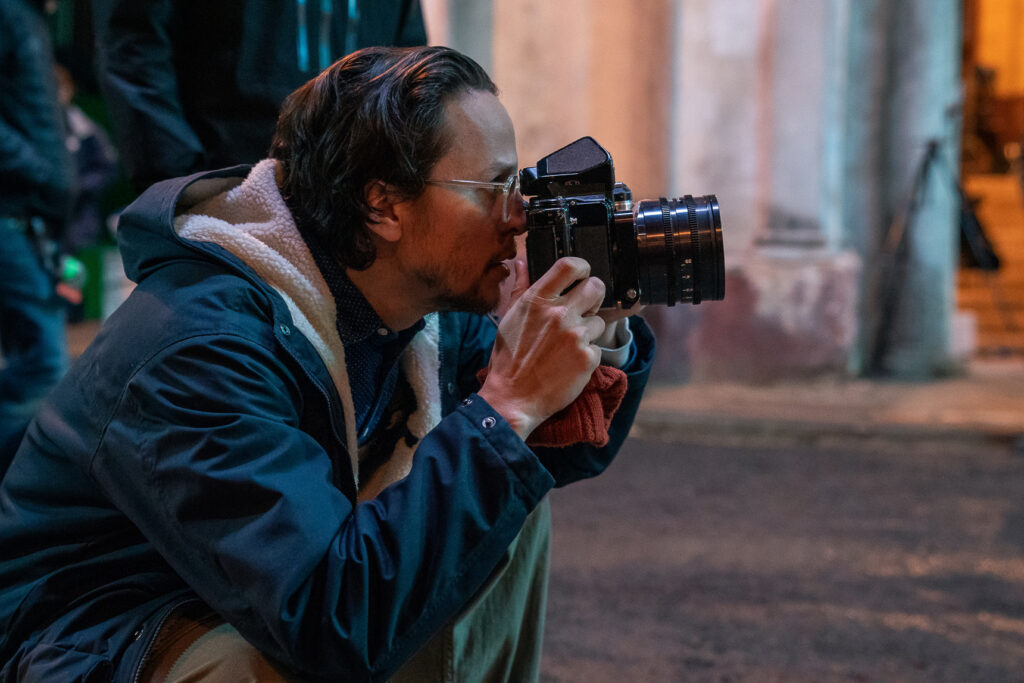 Now, that the film has made it theaters, it's a historic moment for Lynch. While she's no stranger to blockbuster film franchises, Lynch is playing the first female double-0 opposite Bond–Craig's iteration or otherwise. Her character Nomi, as well as de Armas' CIA agent Paloma, represent a change in how the women in Bond films are presented onscreen.
"I think by Nomi even being an idea on the page, let alone making the edit, let alone making the cut, let alone having the impact she's had just from the trailer alone without the movie even coming out yet is testament to how, one, how well she was written, how well she was carved out, and how collaborative it was to create someone that really challenges Bond's way of thinking," Lynch shared during the roundtable.
In the film, Nomi and Bond don't quite hit it off when they first cross paths, as Lynch's character does threaten to put a bullet in his knee—"The good one"—if he gets in her way. As the film progresses, it's evident that the double-0 agents can co-exist—even if they can't help but push each other's buttons.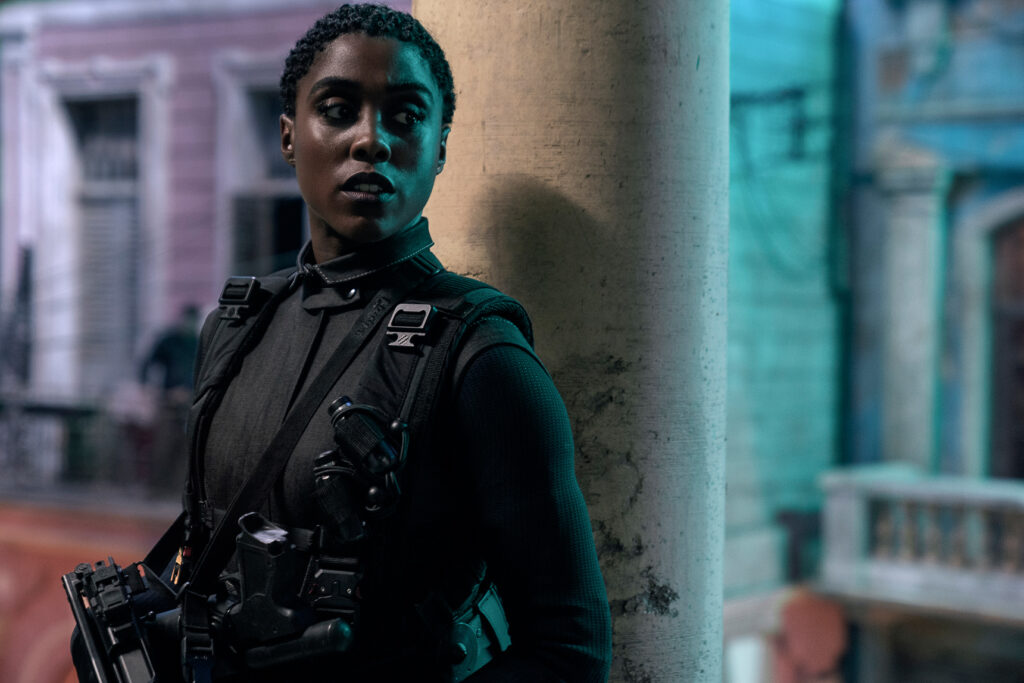 "I think the relationship that Bond and Nomi have is really special because you get to see how a younger agent gets to learn from an older agent—not to put his age into it—but also how this Black woman is able to navigate her way through MI6, up a double-0 program to the position that she's in, and then still have Bond, who knows practically everything, respond to her in a way that helps her want to give more in her work but also want to give more in this movie," Lynch explained. "And it all stayed in, as well, which doesn't always happen. So, I thank Cary and the producers for ensuring that her story was complete and not just peppered in here and there in the movie."
Since the release of the previous installment, "Spectre," in 2015, the world as Bond knows it has changed. Fukunaga shared that cultural changes, such as the #MeToo and Black Lives Matter movements, were brought up during the early conversations surrounding the film's script.
"Every Bond film sort of reflects the air it's in, in some way or another. It was important to us that the idea of the world had changed, especially since 'Spectre,' at least be mentioned or talked about," said Fukunaga. "One of the first scenes that Nomi has with Bond is about how much the world has changed and whether he belongs in that new world or not."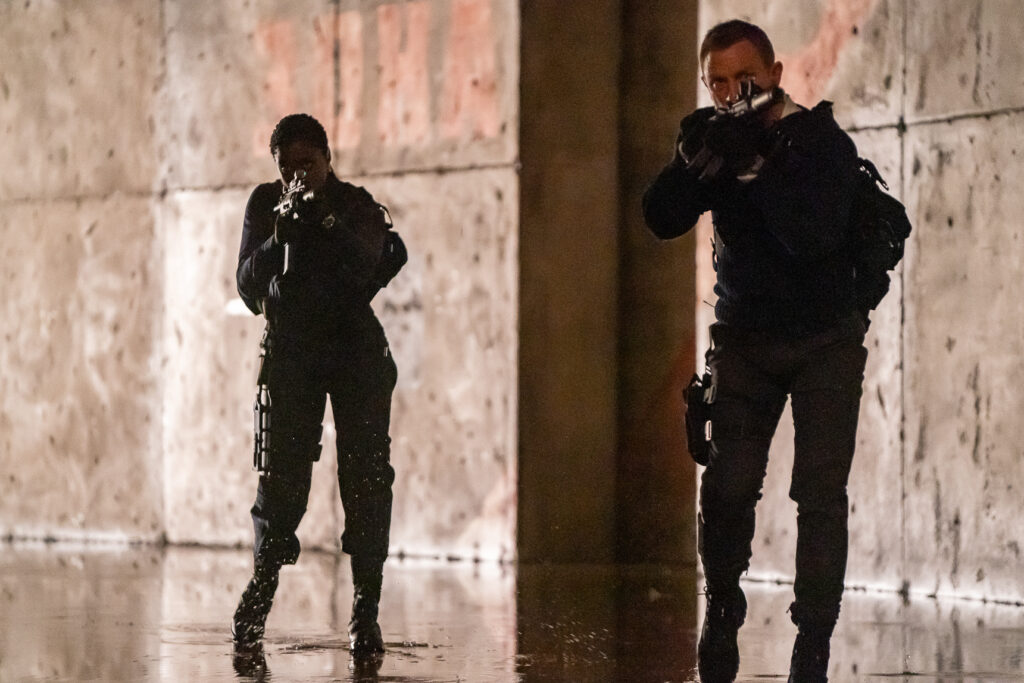 The director added, "Bond is not going to change with every film. He has to kind of be consistent with the character that's been established from 'Casino Royale,' for example, being the first in Daniel's run. And it needs to feel like that character has a full arc, but that they're not changing so much, that it's just a reaction."
When asked about why Craig's era of Bond has made such a lasting impact, Fukunaga said that for him, it started with seeing "Casino Royale" and how different it was from previous Bond films.
"I think I was either still in film school or just getting out of film school, and I was pretty blown away by it because it was such a big reset from the Pierce Brosnan era of Bonds. And I thought that Daniel brought a really interesting, multi-layered character there with damage, and conflict, and vulnerability, sort of a level of humanity we hadn't seen in a while in the character," he said. "And I also really liked Vesper Lynd's character and his relationship with her in the film. I liked their tête-à-tête, [the] breakdown of each other's personality right in front of each other in that first train scene they had. I just found there was a lot of intelligence and wit and then also just great potential for brutality as well.
"I think part of what made him so different was going back in a way to the DNA that was established in the Ian Fleming stories. I re-read them for this one, and I was actually surprised how much conflict there was written into the character—into sort of an internal monologue—that I hadn't seen before in the films, except for Daniel's run."
"No Time To Die" is now playing in theaters.