By Anna Kritikos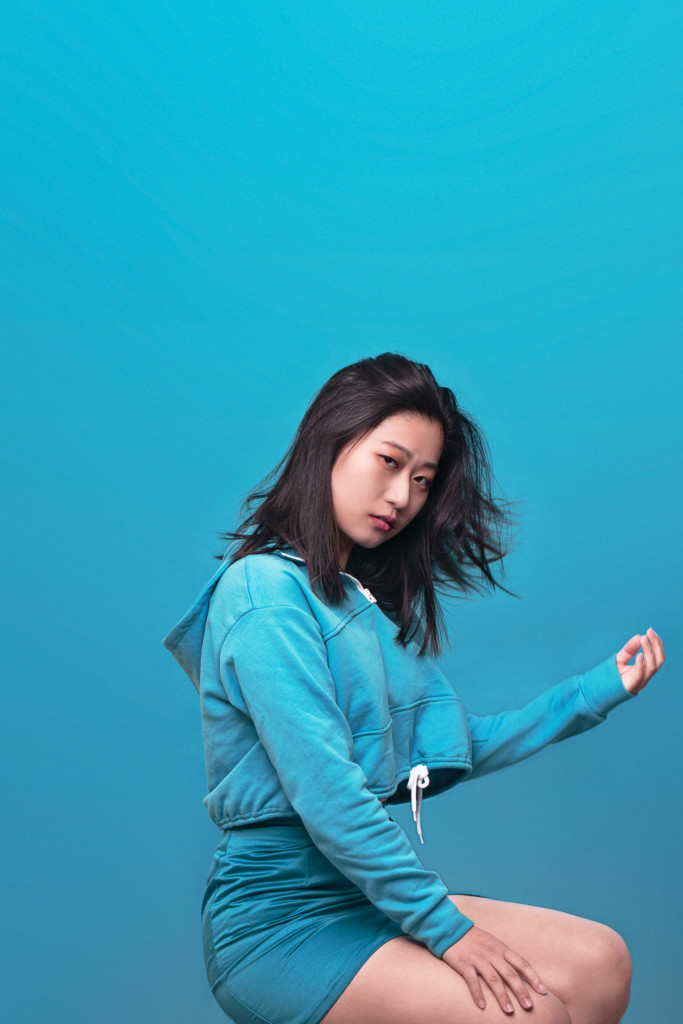 Sometimes all it takes is playing around with acrylic paints for inspiration to strike. When B.F.A fashion design student Ting Hu folded a sheet of paper and found the resultant blob to be reminiscent of the Rorschach inkblot test, she felt pushed to create a collection of clothes that captured the wild and fluid shapes of ink.
"I found it really interesting that you can just create an image out of this method, and how it can be seen differently for each person," the Academy of Art University School of Fashion student explained. "So I did some research and tried to make my own inkblots to see how different people perceive them."
The Rorschach test has long been used to detect thought and personality disorders. How a person interprets the abstract shapes within the blots can reveal their mental state. While the inkblots in the tests are mostly symmetrical, Hu decided to eschew this. She utilized a black and white color scheme—something that would usually bring contrast— in her collection, adding to the elusive nature of her collection. "I used fabrics that are a little see-through, so it tricks the eye, even if it's just black and white," she continued. "There are different kinds of layers that affect what is perceived."
Her collection is comprised of voluminous gowns intended for spring and summer. They are designed to imbue the wearer with confidence. To capture the nebulous and undefined flow of an inkblot, Hu used organza, chiffon, and taffeta, and paired them with more structural fabrics to heighten the illusion.
All of Hu's fabrics are pleated—a decision borne from her initial inspiration and that first piece of paper she folded to create an inadvertent inkblot. She worked with a manufacturer to print two different graphical elements on her fabrics: polka dots and pinstripes. The polka dots imitate the inkblots central to the collection's genesis and the lines accentuate the pleats in the fabrics, suggesting an order that contrasts with the untamed quality of a garment's shape.
"It's not evident the collection is a Rorschach test, but I like the idea of the fabrics creating an illusion," Hu concludes. "I hope it gives people [an] insight into their own mental state."