By Nina Tabios
On a recent October morning, David Avery and his wife Karen were up before dawn. The two were heading out on assignment: They were scheduled to interview and shoot footage of a couple who left their teaching and engineering careers to become organic farmers. With the sun barely up and camera gear at the ready, they set out to capture the story.
"I was telling my wife, 'You know, this feels just like a mission with a crew in the military,'" Avery said from his home in Vacaville, California. "It's dark, we just got up, got all this technical stuff to think about. We're working as a team, and there are so many things I can't control—in the aircraft, it was the weather and controllers but on-site, it's the clouds and the noise of the shoot."
Much like his subjects, Avery has gone through a few career changes himself. He's gone from flying planes for the Air Force to teaching high schoolers in JROTC programs, earning his teaching credentials and a master's in education. But it was all those years of documenting his family, friends, and students on film that put Avery in touch with his creative side. It wasn't until he enrolled at the School of Communications & Media Technologies (COM) that he started to take videography more seriously.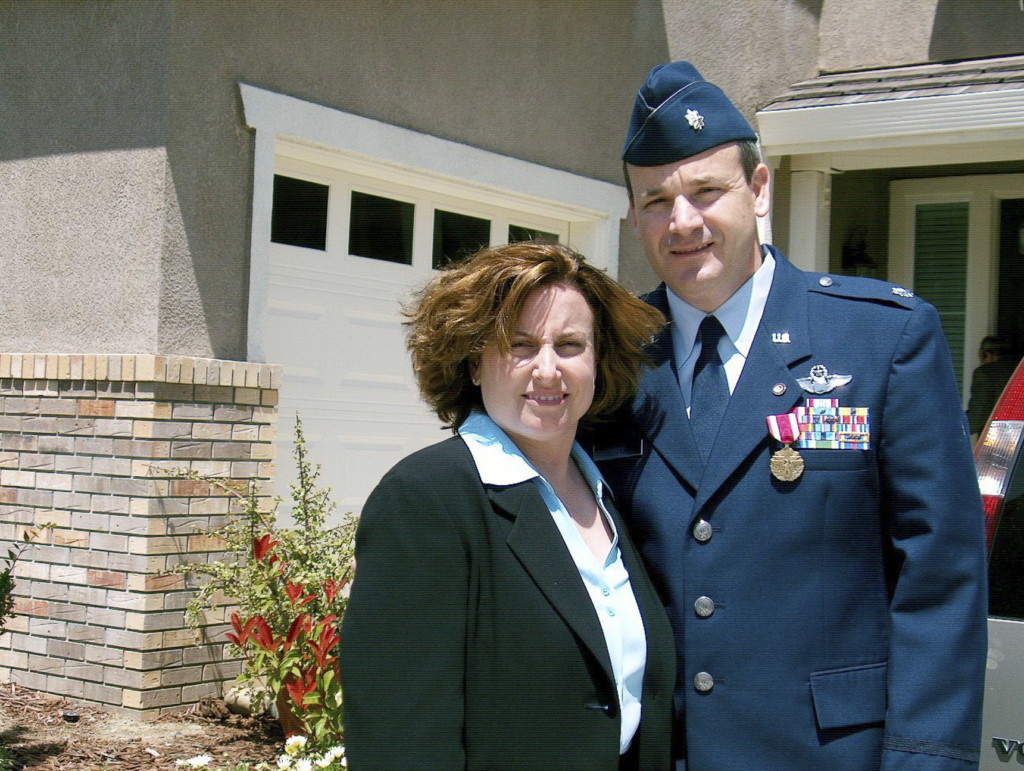 "I probably did 400 YouTube videos of my students in JROTC—weekend events, sporting events, car washes, everything. I just made videos and was creating stories and interviewing kids, and I thought, this is what I like to do," Avery said. "So, it was a whole new level, reaching the Academy of Art University and seeing the art behind it."
Avery's journey started in 1986 when he and his wife commissioned after graduating from Troy State University (now Troy University) in Alabama. Over the course of his 20 years of service, Avery rose through the ranks to O-5 lieutenant colonel and took on an array of missions as a pilot flying C-5 transport aircrafts and KC-10 refueling tankers out of the Dover Air Force Base in Delaware and, later on, Travis Air Force Base in Solano County. His one non-flying job was a teaching assignment back at the Maxwell Air Force Base near Montgomery, Alabama. There, he said, is where he caught the teaching bug.
"It was leadership, it was public speaking, it was writing—there was a lot of outdoor sports, experiential leadership," he said. "It was all kinds of speakers coming in and rah-rah, 'Let's talk about the Air Force.' That was my most significant assignment."
With the classroom still on his mind, Avery took his newfound passion to Fairfield High School after he retired from the military in 2006. As the JROTC Leadership Program Director, Avery spent 12 years mentoring students on how to be leaders and contributing community members, some of whom he still keeps in contact with now that they're young adults. It was rewarding and challenging work, but when the time came to think about his next chapter in life—he thought about becoming a high principal but he found the job was more stressful than teaching—Avery wanted something much different.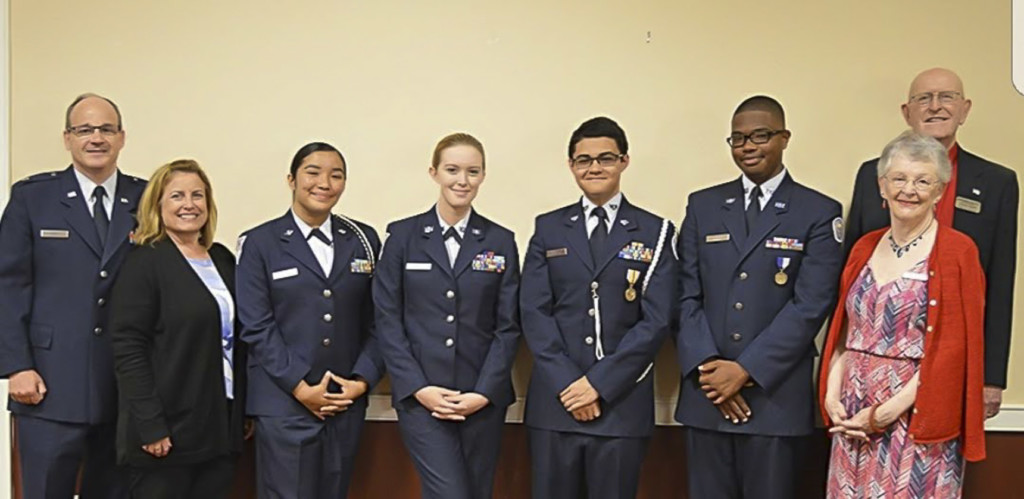 "I was really looking for a big change," he said. "And I thought, 'Maybe I'll be an independent filmmaker.' I want to make films for nonprofits or causes or politicians and also stay real close to education."
Using the last of his GI Bill, Avery enrolled at the Academy in Spring 2019 to pursue his third master's degree. Since he already had some experience in cutting video, the next step was adding and refining new skills to elevate content quality. He plunged into the technical aspects of filmmaking—how to properly light a scene, what's the best equipment to use—but he also developed his storytelling under the guidance of instructors like Peter Shaplen, Pam Uzzell, and School of Photography instructor Nik Clements.

"David as a student, he's different as many of our vets are. First of all, he's older. And he's already had a quite distinguished career," said Shaplen, who had Avery in his COM 620 Writing for Multimedia and COM 650 Capstone classes. "So, his approach is significantly different than say many of our students because he's already had a lifetime. And he's here because he's much more focused and even driven about what he wants. More discerning and demanding … He is on his second act. He's reinventing himself."
"I'm probably a better student at 56 than I was at 26," Avery laughs. "I have the instructors' words stuck in my head: When I get a shot, I'll think, 'Is this lighting right?' or 'Who cares about this story, where's the other layer?'"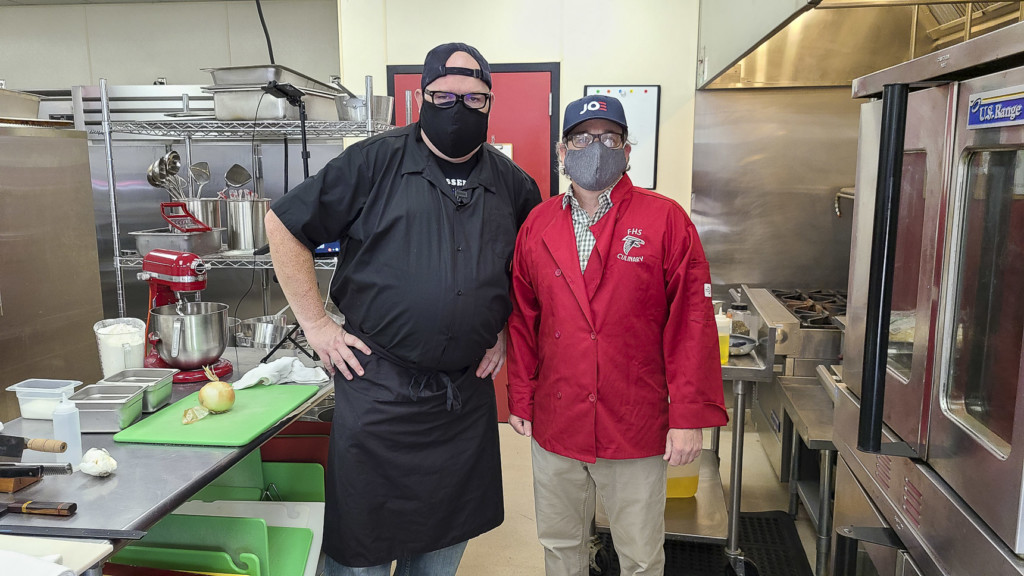 It's the exact thought process he applied to the farmers' story.
"My thought was, this is a great story [but] the first piece of feedback I'm going to get is, 'Well there's lots of organic farms out there. Keep digging,'" Avery said. "They really made me dig deep and think about what else is significant about this couple. The most interesting part is the career leap."
Now with the tools and the eye to make more professional films, Avery is already using those skills to give back to the community. Over the summer, he shot and edited a number of campaign videos for local politicians like Vacaville City Council candidate Jeanette Wylie and Fairfield City Council candidate Kameron Holzendorf, who Avery tried to recruit for his JROTC program.
"I knew this guy was special when he was in eighth grade," Avery said. "I did about six films for him over this summer for his race for city council. I did it on a volunteer basis but I'm building up the skills so I can show that in a portfolio and hopefully go to the next level."