By Dwaine Hill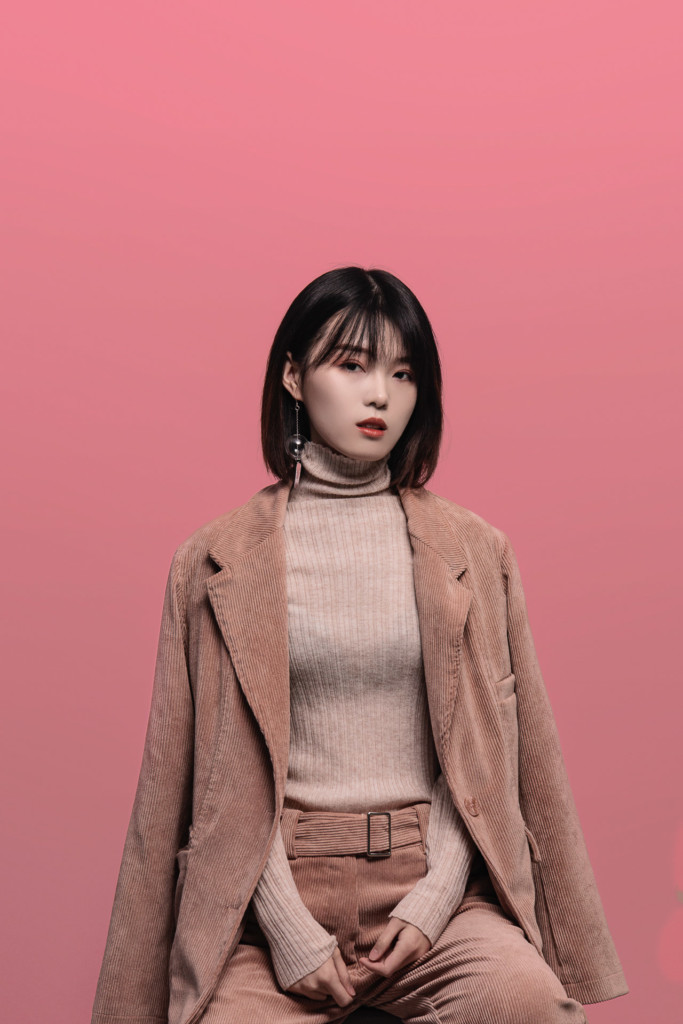 When's the last time you let vulnerability sink into your bones? B.F.A. fashion design student Shuqing Wang's definitive senior thesis collection, like most art forms, is a variation of catharsis. It is armor and aims to give back the strength one needs to survive.
It all started with a protective underlayer and the idea that knitted bodysuits, dresses, and tops provide a second skin. When the outer layer is added, voluminous shapes bend and fold over the wearer's body, giving an illusion of lofty stature. For the Academy of Art University School of Fashion student, this exists as a mix of soft and hard, where bulbous protrusions connect to sharp, tailored edges and silhouettes are derived from the hand gestures and positioning of arms Wang observed while riding the subway.
Wang added 3-D printed details, made to resemble metal subway handles, to the seams of sleeves, dresses, and necklines. They offer another component of strength to the outer shell—almost weapon-like. It is in these details that Wang's clothes play the offensive as much as the defensive. They are a welcome addition to outer layers made up of luxurious textures like shearling and leather.
Wang selected a color palette based on the idea of inclusivity and that it could be anyone going through these motions. The tones mimic those of skin, ranging from beige, pink, and sandy tan to deep brown and black. They are colors drawn from riders on the subway and people of the world on their paths.
This idea of putting on your tough face is referenced throughout the collection. We shield our true selves in public, and Wang's clothes provide an added layer of protection.
The confidence you need to face your day starts with the clothes you put on your back. The world can be a dangerous place, but in her garments, Wang wants you to feel safe. It is hard to not feel a little intimidated when you look at the pieces. In this sense, she has done what she has set out to do: make women feel powerful from the inside out.