By Anna Kritikos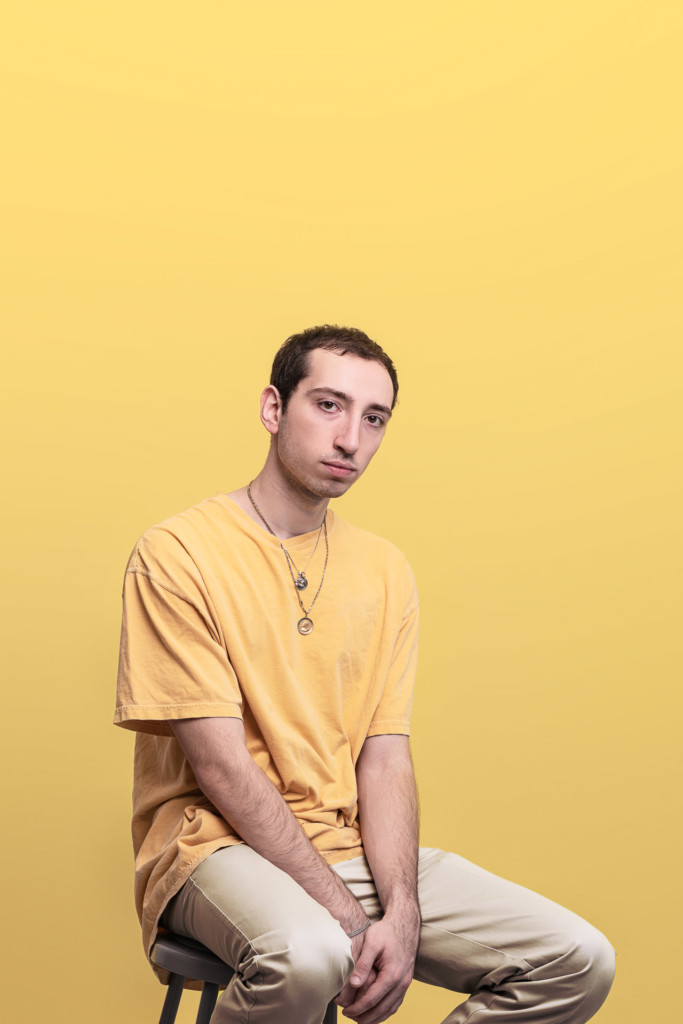 "I am trying to show people they can still be themselves without breaking the rules," said B.F.A. fashion design student Armando Caruso on his senior collection, "Rat Race." "Bending the rules, not breaking them."
"Rat Race" is a collection designed for a fictional young man on Wall Street, comprised of looks fit for the various activities he might engage in beyond business. But that's not to say the spirit and personality of this fictional figure have been sacrificed in the name of ambition. Rather, he's skillfully negotiated the expectations of society and built a wholesome existence for himself.
The idea for "Rat Race" began when Caruso stumbled upon "Bartleby, the Scrivener: A Story of Wall Street," a work of short fiction by American writer Herman Melville. Published in 1853, it tells the tale of Bartleby, an employee in a menial role at a Manhattan law office who is still in control of his own actions. His dignified refrain—typically directed towards his boss—appears throughout the story: "I would prefer not to." It is this defiance that inspired Caruso's collection. "The spirit of Bartleby is the spirit of the person I'm dressing," the Academy of Art University School of Fashion student continued. "He is a person who knows what he wants, and he'd die for it."
Caruso's process began as you might imagine, with details commonly associated with a white-collar worker: blazers, button-up collared shirts, trousers, and pleated shorts and polos for leisurewear. He constructed these classic staples with orthodox fabrics. For suiting, Caruso used light to medium wool, different variations of khaki, cotton twill, and pique knit for the polos. It's his departure from these conventions, though, where the garments come alive.
Whether it's exaggerating certain features or distorting others, Caruso infused his pieces with whimsy and levity, bringing in motifs from Melville's story. As a result, the classic polo shirt is reimagined with a thick collar, bold horizontal stripes, and a slashed front, with a flowing tail extending down the back and imperiously trailing behind.
"I'm not trying to shatter the way we dress and the primary elements of it," said Caruso. "This whole experience of finding the individual and not conforming, not copying, represents a will to be yourself."