By Nina Tabios
Like any kid growing up, Zichun "Rita" Lei loved visiting the neighborhood park in her native China. But unlike other kids, she wouldn't go to play.
Instead, Lei would draw. She enjoyed watching visitors in the park, sketching how the adults walked around and how the kids played beneath the trees and shrubs in her notebook. Now, years later, Lei's observations of the world help her develop solutions to improve it.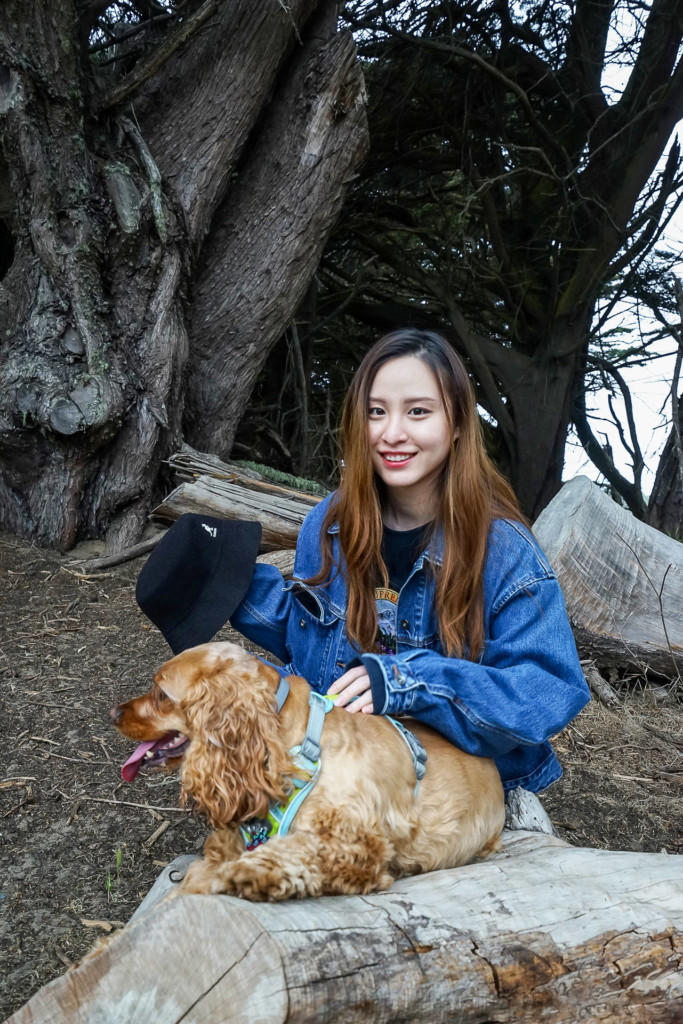 Lei, a 2019 graduate from the School of Landscape Architecture (LAN) at Academy of Art University, recently won a Student Merit Award from the Northern California American Society of Landscape Architects (ASLA). With this award, industry experts recognize Lei as part of the future of landscape design, joining other acknowledged Academy alumni Eric Arneson (B.F.A. 2016), who won an Honor Award in General Design for his Bendway Park project, and Nahal Sohbati (M.F.A. 2017), who won the Award for Excellence in Student Community Service for her Ridge Lane project.
Lei entered her M.F.A. thesis project, called Resilient Shoreline – San Leandro Bay Sponge City, which offers a solution to the rise in seawater level due to global warming. As a major California coastal region, the Bay Area is especially vulnerable.
"I wanted to do a project related around real environmental issues that will influence human life in the future such as civil rights, global warming and address those issues from a landscape perspective," Lei said. "I wanted to see how [the] sea level rise impacts all the cities in the Bay Area and how it puts hundreds of buildings and homes in danger."
The proposal outlines how, throughout history, San Francisco lost 95% of its natural marshland ecology due to bay fill construction. If left intact, that environment would've naturally absorbed the rising seawater which, per Lei's research, would rise up another six feet by the year 2100.
Lei's project suggests rebuilding these wetlands. Using the San Leandro Bay as a prototype, recreating the marshes doesn't just offset the aftermath of climate change and protect the city, it also reinvigorates the area into a park viable for wildlife and the surrounding human communities. An amphitheater, multi-use field, and multiple pathways invite people to explore while aspects like stormwater drainage systems and green roofs promote sustainability.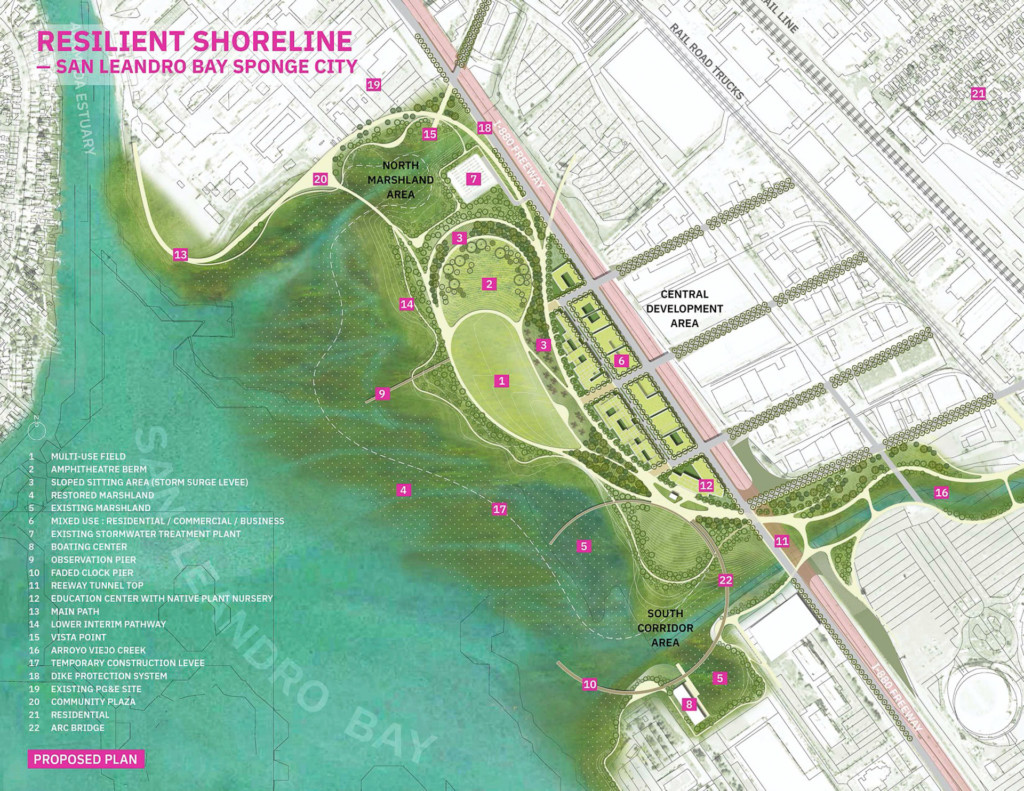 "She really tried to base it in reality," said LAN Director Jeff McLane, who commended Lei for spending almost 18 months conducting research, designing, and drawing. "It wasn't some idealist project, it was how could we solve this problem, and create recreation, and create a vibrant community—all these things that are part of one idea."
Lei's first exposure to landscape architecture came about during her time at Tianjin University, southeast of Beijing. Although she only had a general understanding when she arrived at the Academy, Lei soon became immersed in how technical and process-driven it all was with the help of McLane, LAN Online Director Heather Clendenin, and instructors Philip Franco and Antonia Bava, and former instructor Wright Yang.
"It started from hand-sketching in the beginning until the very end when we learned how to use computer graphic design skills to create our projects, from small scale to large," said Lei, adding that working with different teachers with strong design skills was a huge benefit. "I felt I could learn a different perspective of landscape [architecture] from each of them and that made me think of what kind of landscape designer I want to be in the future."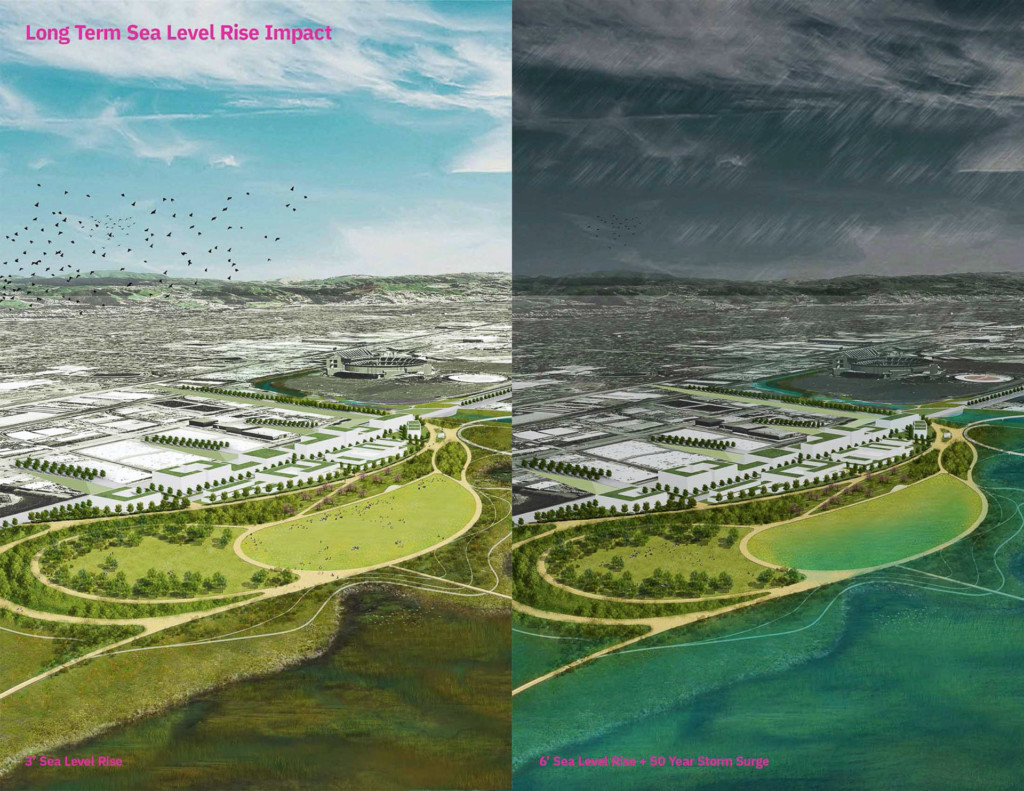 After graduating, she gained experience in large scale projects through a short stint with San Francisco firm RHAA Landscape Architecture + Planning. And while her thesis aimed to solve a looming global issue, Lei now wants to direct her attention to small scale projects.
"I think Rita really wants to make a difference in the world," McLane said. "She really cares about the planet at a global level but also at a scale she can work at, and I hope she will have the skills and opportunities to do that and to succeed."
When asked if nature has to be the basis of good landscape architecture design, Lei replied with a resounding yes.
"In landscape architecture, you definitely need to respect nature," she said. "Nature already designed the world for us, and we always use natural materials, we just use a more modern language to inspire ourselves. It's like an arrangement—we just need to learn how nature did the landscape design and we use that knowledge to design for us."