By Tyler Callister
When Edgar Nabeyin Panford—known creatively as Nabeyin—plays melodic keys to the background of a classic hip-hop beat, you can see his passion. Eyebrows furrowed, head bobbing, fingers dancing up and down the keyboard—he's lost in the music.
At 31 years of age, Nabeyin has built up an impressive résumé. He's done music production for CBS. He's worked with music industry heavyweights like Kanye West, Drake, Nas, and The Game. And, earlier this year, he attended the Grammys as an Album of the Year and Best Rap Album nominee for his production work on West's latest album, "Donda."
That's a pretty good start for a kid out of San Bernardino.
But Nabeyin, who earned an M.A. from the School of Music Production & Sound Design for Visual Media (MUS) at Academy of Art University in 2016, insists that his career in music has been no easy ride. In fact, it started pretty rough. When he first graduated from the Academy, he would drive from San Bernardino to Los Angeles in search of any music production gigs he could get.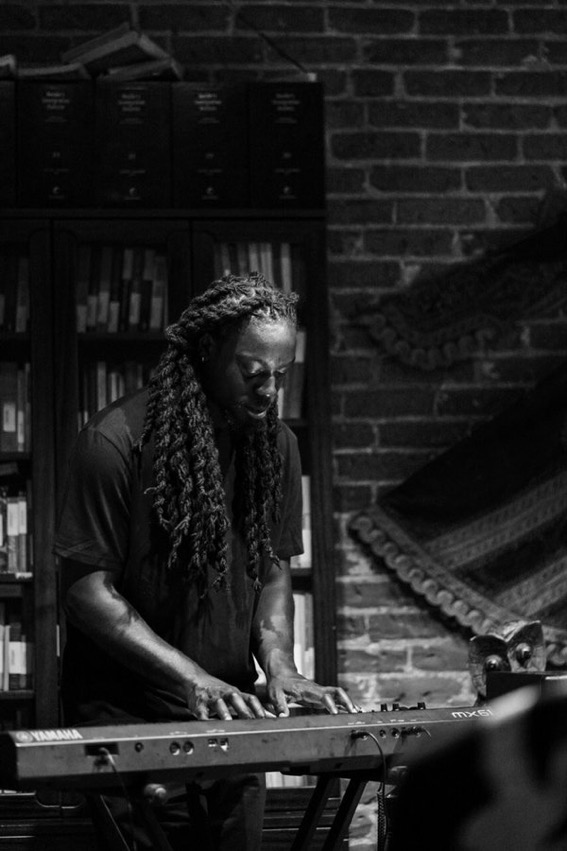 "You have to really want this," said Nabeyin. "You have to live, breathe, and eat this."
The son of Ghanaian immigrants, Nabeyin grew up with two brothers and two sisters. His older brother KGee, a successful Ghanaian hip-hop artist, along with producer 9th Wonder were influential in Nabeyin's early interest in music. At 11 years old, he was envisioning his musical path.
But Nabeyin's passion came from a deeper source even his friends didn't quite understand.
"I always used to think that everybody had a passion for something, but as I got older, I realized a lot of my friends aren't passionate about anything, and they're still trying to figure it out," explained Nabeyin. "But I feel like music ended up being that. I don't know how or why, but I'm just going to take it as, this is my calling from God to do music."
In many ways, it was Nabeyin's interest in sports that helped lead him to where he is today. He had always been a fast kid. Nabeyin remembers sprinting against other kids as young as nine years old. But by the time he was a teen, he discovered it was the triple jump competition, with its explosive burst of speed and then massive leap into the sand, that his tall, thin frame was built for.
In his sophomore year at Cajon High School, he joined the track team. His success was immediate, and by the end of the year, he was the top triple jumper in the state.
"That's when I said, 'Okay, track is what I need to be doing,'" Nabeyin said. "This is going to get me out of San Bernardino."
He earned a track scholarship to Northern Arizona University, where he studied electronic film and media. By the end of his undergraduate studies, Nabeyin was ranked as the 11th triple jumper in the nation.
He later would pack up his track shoes and beat samplers and head to San Francisco to join the Academy's track and field team. With his athletic scholarship, Nabeyin pursued his master's degree in music production as he took another step toward the dream that he envisioned for himself as a kid.
But first, he had to learn to read music.
"The music program was a struggle at first. My background was literally only making sample beats," Nabeyin said. "Music notes all looked the same to me… I couldn't tell you the difference between a quarter note and a whole note."
The challenges that Nabeyin faced in his music theory classes proved to be a major crossroad. It ultimately forced him to think about the level of music producer he could become.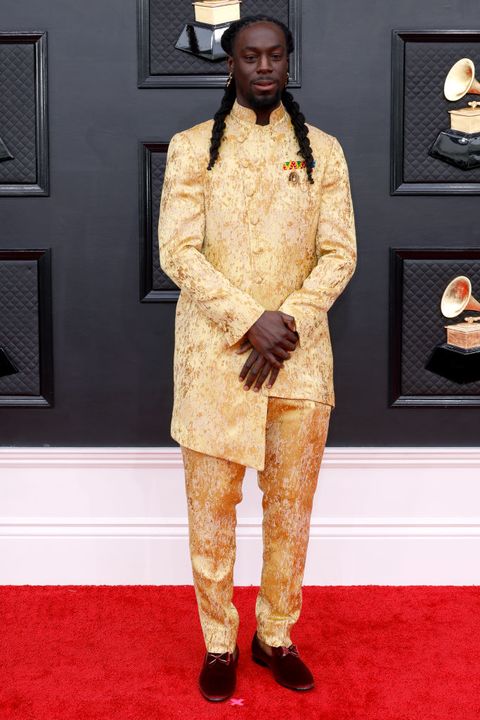 "It got to the point where I was like, damn, this is really a struggle for me," explained Nabeyin. "I'm like, if I can't figure this out, then I'm not going to be the producer that I want to be."
Though he got very close to throwing in the towel, Nabeyin eventually found his hope in his music theory instructor, Baxter Robertson.
"The way that he was breaking everything down, it finally started to make sense to me," Nabeyin said.
Despite the difficulty of the class, Nabeyin took it twice, and Robertson ended up being his favorite instructor.
Robertson said that he was impressed with Nabeyin's hard work, coming from a hip-hop background in Western traditional music theory.
"He was coming from a completely different discipline," said Robertson. "I remember he was already doing incredible work in hip-hop and rap, beats were his specialty… He was a really hard worker and he was extremely earnest about getting to know all sides of music."
Ultimately, Nabeyin knew that music theory would help him stand out among the masses of laptop DJs and amateur beatmakers. However, the skill that really sealed the deal was learning to play the keyboard.
Many hip-hop producers rely on laptop software and pre-recorded samples, Nabeyin explained. Keyboard skills, which he learned at the Academy, made him a music production unicorn.
However, even with his unique skillset, the now Grammy-nominated music producer is quick to point out that his success in the industry has come with a lot of rolling the dice.
"It's a lottery," said Nabeyin. "Nothing is really guaranteed. You can do all this work for an album, and you still don't make it on there."
He explained that the process of getting his music on an album of West's or Drake's is unpredictable—producers are competing among thousands of hopefuls. And while there is no predicting success, every time he landed a track on a major album, it was with a specific throughline: Networking.
"Most of the time it ends up being a connection," said Nabeyin. "Relationships are the most important thing in this industry."
Though he left the Grammys empty-handed this past April, the night remains a personal career standout for Nabeyin. And as the Academy alumnus shared, he's far from done. He hopes to parlay his success to help other music artists from his family's home country of Ghana. Among his many aspirations is starting a record label of his own and collaborating with other musicians around the globe.
"I feel I've barely scratched the surface," said Nabeyin. "I have so much more to do."