By Kirsten Coachman
Out of the way, Tom Cruise, our newest adventure hero has arrived.
His name is Marcel. He's partially a shell, and he also has shoes and a face.
From the creative minds of Dean Fleischer Camp (co-creator, director, and co-writer) and Jenny Slate (co-creator and co-writer) comes their film, "Marcel the Shell With Shoes On"—a mash-up of stop motion animation and live-action—which is out in limited release in San Francisco this weekend.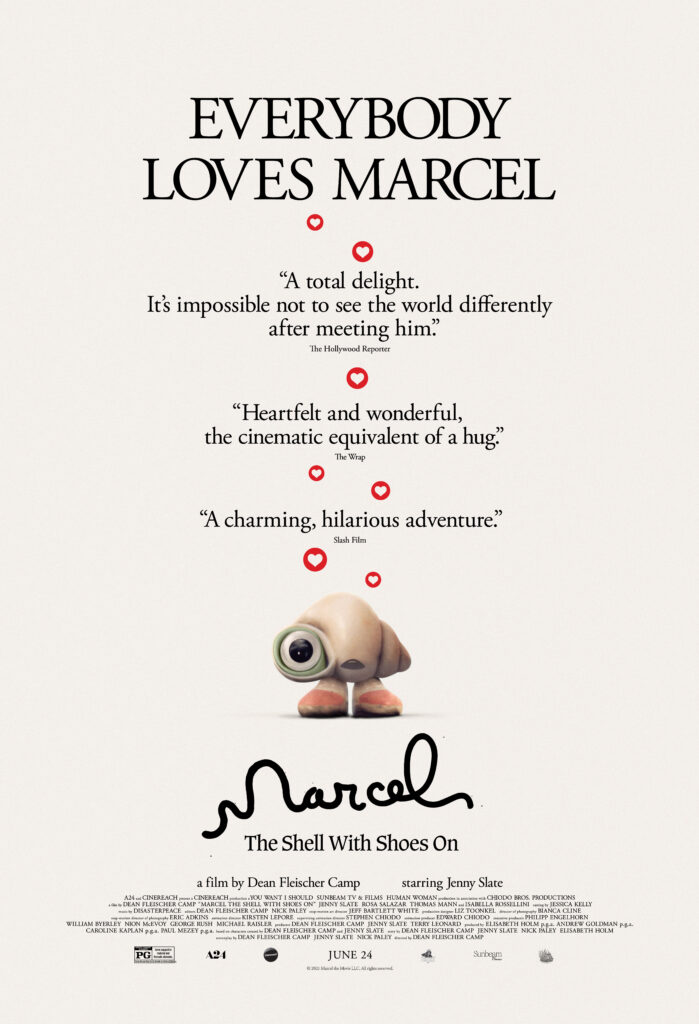 "Marcel the Shell With Shoes On" was initially a YouTube video that became an early viral sensation back in 2010. The initial stop motion animated short spawned sequels and New York Times bestselling books, and now, after seven years in the making, Marcel is hitting the big screen as a 90-minute feature.
To be a true community of shells, you need at least 20 shells, Marcel (Slate, "Obvious Child") explains to Dean (Fleischer Camp, "Fraud"), a documentary filmmaker who turns his camera on the candid, one-inch, single googly-eyed shell in pink shoes after coming across him in his Airbnb rental. Right now, it's just Marcel and his grandmother, Nana Connie (Isabella Rossellini, "Blue Velvet"). The two shells are all that remain from their community of shells that went missing following an argument between the two humans who used to live in the home.
When Dean uploads his Marcel documentary online, initially, it has 84 views. Before long, it unexpectedly jumps to 22 million views—going viral—where it attracts the attention of news outlets, late-night shows, and TikTokers. Seeing the response, Marcel wonders if he might be able to find his family.
There's an innate cuteness to Marcel right off the bat. And it's not just his stature or his and Nana Connie's love of "60 Minutes. It's the inventive and adventurous manner with which he approaches his unique existence: from traveling across the house via a tennis ball he dubbed "The Rover" to coating the bottom of his shoes with honey to walk on the walls to reach the windows and his hidden stockpile to playing records for the indoor plants and telling an off-screen Dean that he smiles "because it's worth it." 
Although the film elicits a great deal of laughter throughout its runtime, it doesn't shy away from heavier themes surrounding loneliness and grief. While Marcel maintains a brave face for the camera as he goes about his day-to-day life and embraces who he is as a shell, there's a relatable underlying fear of abrupt change. When it comes to the life Marcel and Nana Connie have now adapted to—sans community—there's a protectiveness on his part rooted in not wanting any change that would result in further loss.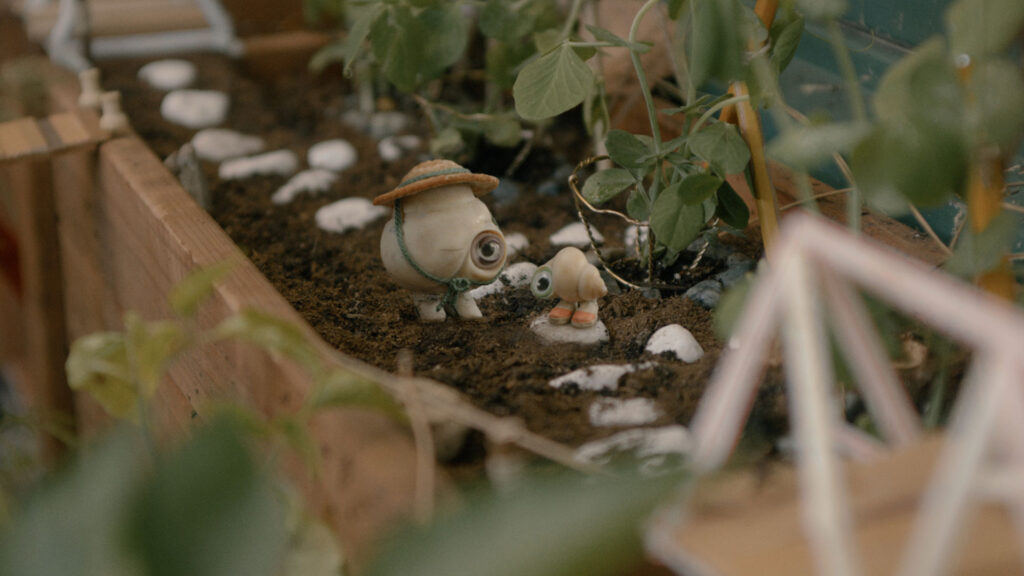 The film also takes aim at aspects of social media in respect to building community. After Marcel asks for help in tracking down his family, people show up at the Airbnb to film content outside the house. As he reads online comments, the shell observes that it isn't a community coming together, it's more of an audience. It's an interesting moment that asks the film's audience to reflect on how they engage with one another online.
Imperative to the emotional stakes of the film are the voice performances from Slate and Rossellini. Both actors infuse so much personality and emotion into their individual characters. Slate provides Marcel with good-natured gentleness and wonder that keeps the audience hanging onto his every word. Rossellini adds another layer of warmth to the film, especially as Nana Connie encourages Marcel to be brave in the face of impending change. In general, not nearly enough attention is given to voice actors, and hopefully, films like this one will help turn the tide.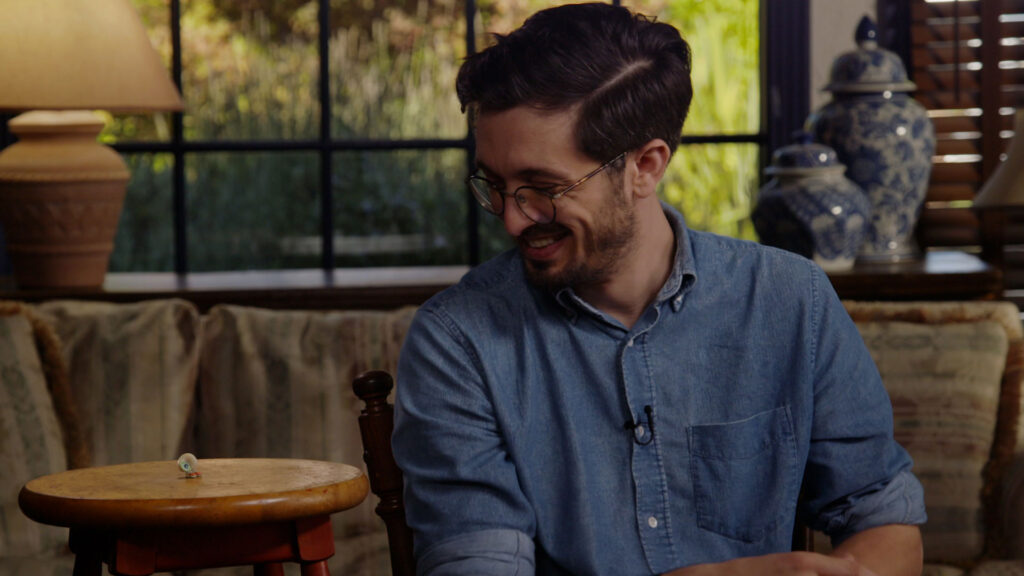 This is a film that audiences will appreciate not only for its wholesome approach to storytelling but also for its artistry, as the stop motion animation and live-action come together seamlessly. Stop motion requires so much attention to detail and patience during the creative process that you can't help but be impressed at the level of skill and obvious care put forth by the animation crew, helmed by Animation Director Kirsten Lepore.
"Marcel the Shell With Shoes On" is not merely a creative feat. This tiny shell full of feelings is also a much-needed ray of sunshine that will leave audiences delighted.