By Greta Chiocchetti
Like so many other young artists unsure of how to find an entry into the industry, Academy of Art University School of Visual Development (VIS) alumnus Jerry Liu has loved art from a young age but worried about the logistics of making a career out of his beloved hobby. 
"Growing up, I really didn't see making art as a full-time job as a possibility," said Liu, who fell in love with animation after watching animated classics like "Toy Story" and "Corpse Bride." "So I focused more on the academic side, which seemed more stable to me."
As high school graduation drew closer, Liu found himself reconsidering his future—knowing that he wanted to further his education and go to college, yet his passion for art became impossible to tamp down. After researching the top art schools in the world, he decided to attend the Academy. Liu flew across the globe from China to San Francisco, where nurtured his creativity and thrived.
While at the Academy, Liu produced "phenomenal" work, according to VIS Director Nicolás Villarreal, including in Studio X, the School of Animation & Visual Effects' faculty-mentored studio production pipeline—culminating in a life-changing opportunity at the acclaimed stop-motion animation studio Laika.
"It's absolutely no surprise that [Jerry's] hard work has been rewarded by the entertainment industry," said VIS Associate Director Chris Carman. "All of us here in the VIS department very much look forward to what his unique and exciting talents will bring to the projects lucky enough to have him involved."
We caught up with the recently-graduated Liu, who has been settling into his exciting internship at Laika, to talk about how the Academy prepared him for his first big break and what current students can do to get theirs too.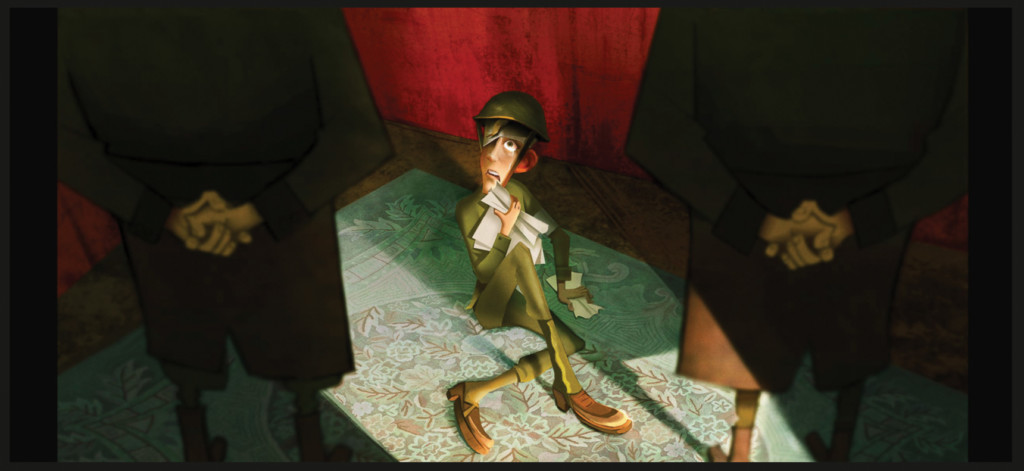 What brought you to the Academy?
Once I decided that I wanted to become an artist, I did a lot of research about schools all over the world. The Academy was one of the top schools I found, and I thought I could learn a lot from the instructors. The Academy has a long history and a lot of amazing artists came out of the school—a lot of amazing alumni—and there are a lot of resources available.
How did the opportunity to intern at Laika come about?
After graduation, I started looking for job opportunities online. Laika is definitely my dream company, of course. So, throughout the process, I definitely paid extra attention to the companies I love. And I saw this opportunity on their website—it fit my interests and skills so well, so I decided I would just apply. I felt so much more inspired to write the cover letter because I really felt [aligned] with the company.
A few weeks later, I received an email saying that I had made it into the top 25 applicants and in a few weeks they'd have the final result. When the recruiter reached out to me later to schedule the phone call, I thought it would be an interview so I actually prepared a lot but then the call turned out to be quite brief—she let me know that they had selected me based off of my portfolio, cover letter, and résumé. It felt unreal, and I was so excited.
How did the Academy prepare you for this opportunity?
I have to say that working in Studio X was a great experience. I worked with Nicolás Villarreal [director of the School of Visual Development] who is one of my favorite instructors from my time at the Academy. I think understanding that production pipeline really prepared me to transition to a real studio and helped me get used to a tight schedule. I think the thing that feels really different from school is the pacing, which is even more demanding—so I'm glad I got that practice while I was a student.
I also did some [extracurricular] projects during my time in school, including exhibiting my work in a gallery show at an Alameda restaurant called Spinning Bones. The show was called "Hometown Eats" and focused on different cultures and food traditions because all of the artists were from different places in the world.
What are some of your favorite Laika productions?
Every one of their stop-motion [films] has its own highlights. "Paranorman" has such good characters—I really related to them, and I wrote in my cover letter about how the representation of the queer community in that film really made me feel included. "Coraline" is definitely one of my favorites. And the "Boxtrolls" has amazing background design and character design—just magnificent.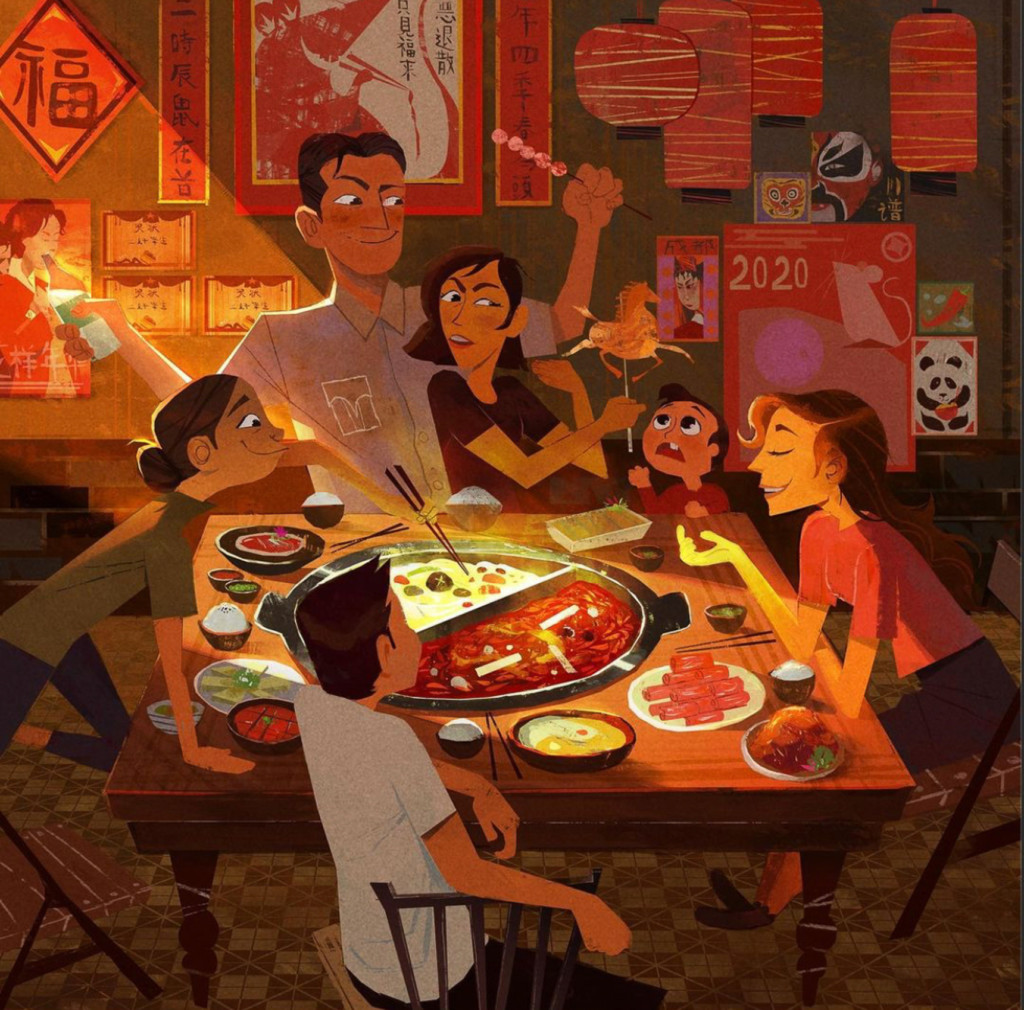 How has your day-to-day workflow been while at Laika?
I've been mostly working on a lot of graphic design stuff. They will give me the assignment, I'll do my work and then send it to the art director, and while I'm waiting for feedback, I work on the other stuff [I've been assigned]. I've been doing a lot of graphic design, and I'm starting to get my hands on some concept art.
What's it like to have a remote internship?
We meet with the production designer twice a week [over video chat] and get feedback for all of the assignments. And throughout the week, if anything comes up, we can always email him and ask for feedback. So we are able to stay in contact even if we aren't working in the same space. Overall, I would say everything runs pretty smoothly even if we are working from home.
What are you most hoping to get out of the experience?
Well, the experience, of course, and the connection with other great artists. And also working for a company and understanding their pipeline.
What advice would you give current students who want to land an opportunity like you did?
I would say, take advantage of your time in school. Don't just finish assignments to turn them in—make sure you are doing the very best work you can and pushing yourself every time. Take your instructor's feedback and try to learn from it the next time.
This interview has been edited for length and clarity.