Inspired performances by Marie-Jeanne Ourega and James Young highlighted Academy of Art Track and Field's first day of action at NCAA Division Indoor Nationals inside the Birmingham Crossplex on Friday, March 12. Ourega hoisted an All-American trophy after the long jump and Young qualified through to the mile final on Saturday, March 13, each finishing second in their respective events.
Coming into Nationals ranked fifth in the long jump, Ourega never dropped lower than third on Friday, starting second with a 19-3.25 (5.87m) in her opening attempt before her best jump of the day in her third attempt. The West Region Indoor Field Athlete of the Year soared to a new personal record of 20-1.5 (6.13m) to finish the prelims still second to Saginaw Valley's Cheyenne Williamson who had just gone 20-10 (6.35m). The two would remain the only competitors to surpass 20 feet, ending atop the standings as All-Americans.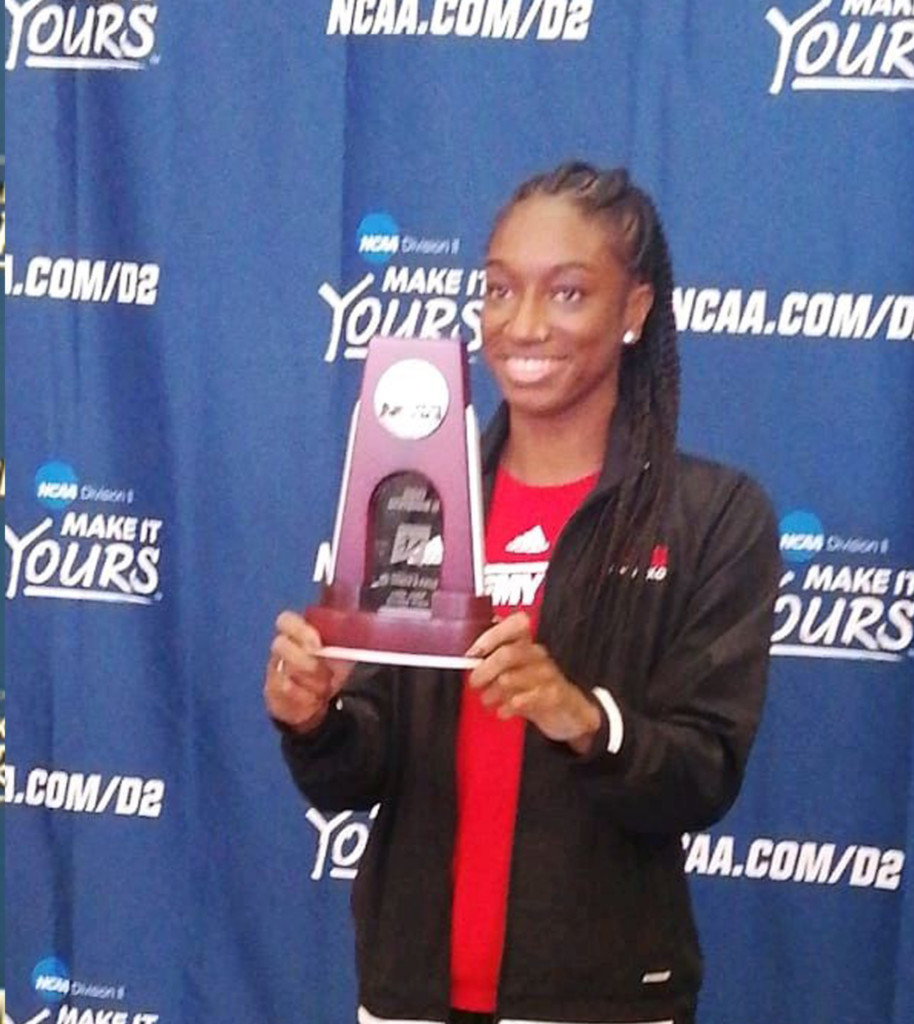 Truly dominant in his heat of the mile prelims, Young posted a time of 4:06.47. After sitting in fourth for the first third of the race, the West Region Indoor Track Athlete of the Year made his move to the front of the pack over the next 400m and was well ahead down the stretch to better Ashland's Ian Johnson for the top finish. Young ended up second overall to heat #1 winner Missouri Southern's Ryan Riddle who went 4:05.64.
The prelims of the men's 800m saw Elliot Slade run faster than the entire seven-man opening heat, but not qualify for the event final as the top five runners from his heat #2 served as the cutoff. Slade offered a 1:52.15 which wound up sixth-fastest on the day, but the 0.03 difference between him and Augstana's Austin Miller became the difference.
Coming into the championship race ranked third in the men's distance medley relay, the quartet of Slade, Omodiaogbe Oboh, Abdelouakil Mustapha, and Young went 10:33.10 to finish 10th overall and one place out of All-American qualification.