"JEM: A Timeline" featured more than 300 jewelry pieces showcasing the diverse, forward-thinking talents of students, alumni, and faculty
By Nina Tabios
"JEM: A Timeline" is a celebration of the past and present of its host and curator, the School of Jewelry & Metal Arts (JEM). Held at Academy of Art University's Atelier Gallery at 79 New Montgomery, the exhibition unveils just how fluid jewelry as an art form can be and the respective minds who choose to wield it.
There are traditional techniques, yes, but most students leaned into more incredibly diverse and contemporary outcomes. Bronze and brass were bent into brooches, sterling silver was used in making edgy necklaces and earrings. Elegant enamel pins glittered. Aluminum trophies and mixed media sculptures stood amongst some of the most intriguing items: an aluminum devil face; a light-up, faceless teddy bear and a metal plague doctor's mask. Sitting nearby was a crown of tiny bronze baby heads.
And this kind of work is exactly what JEM Director Charlene Modena thinks will drive jewelry and the metal arts forward.
"When people hear the word 'jewelry,' they immediately think to rings and earrings, very conventional," Modena said at the "Timeline" reception on Nov. 7. "But what we do is different. I really wanted to acknowledge how hard our students work and to encourage them to be whoever they want to be with what we teach them."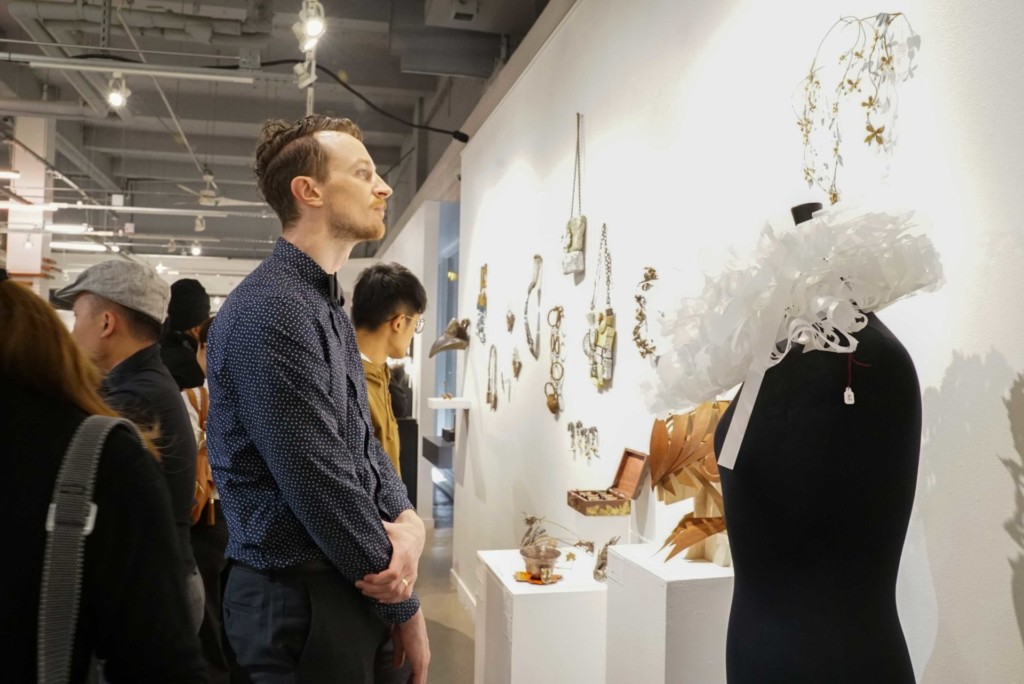 Along with students and recent grads, alumni, faculty, and technicians made up the breadth of the gallery's roster, something that Modena said was intended to show life after JEM. The vastness of the work hinted where the profession can lead, whether it was owning and designing your own commercial line like Yolanda Chiu's (M.F.A. '17) recycled skateboard goggles brand or pursuing galleries and museums like Julessa Barnes (M.F.A. '19), whose "Identity" thesis collection has been accepted by a number of call-for-entry expos.
Other alumni became teachers, like David Sekoll. The JEM instructor, who also teaches classes for the Schools of Industrial Design (IND) and Fine Art—Sculpture (FASCU), lent a few professional art pieces but also some early work from his time learning jewelry-making as a sculpture student. Sekoll graduated in 2008 (JEM later became its own department in 2013) and now Sekoll sees firsthand how the move worked wonders for the department.
"It's great for both in that students can still interact and cross-pollinate with each other," he said. "But it's also great that they have their own identity as a department. It's been able to expand and I think we've come a really long way."
"Timeline" is JEM's biggest show to date, hand-picking over 300 unique pieces made by 79 artists from the Academy as well as Hsuan Chuang University (HCU) in Taiwan. Shin-Chi Chen, a jewelry and metal-making instructor at HCU, graduated from the Academy sculpture department in 2010. When she learned about the exhibition, she reached out to Jonathan Russell, one of her former teachers, to see if the Academy would accept some of her students' art. "I hoped it [would] open their eyes," Chen said. "Taiwan is a small country and it's not easy to see other countries' work."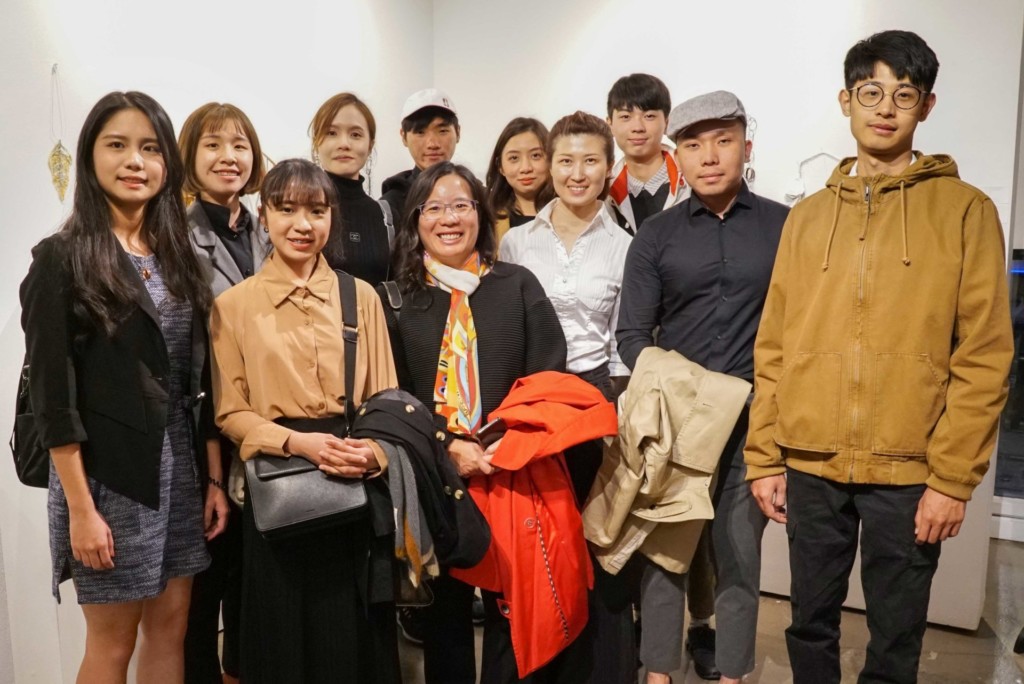 Fortunately, over a dozen HCU pieces made the cut. Chen said she strived to teach her students according to the JEM standard, which uses assignments and homework to help students develop technically and conceptually.
Once those are mastered and students reach the senior level, they are free to do as they please. And for recent graduates like Manpreet Rajpal (M.F.A. '18) and Alpa Sheth (M.F.A. '19) being in an exhibition like "Timeline," with their peers and instructors, reinforces all their time spent in the studio.
"It means you've reached somewhere. You've become a part of the mentor group that you grew up watching," Rajpal said. "I want to be Charlene, I want to be one of my faculty members; and if I have graduated and am having a show with them, it means I'm reaching there too. It's a milestone."
"To have their support and vote of confidence was huge for me," Sheth said. "They make you feel good about it too. They're just like, 'Welcome to the group.'"