"The Graphic Design Process" provides insight for students to succeed
By Caroline Andrade
Academy of Art University School of Graphic Design (GR) Associate Director-turned-author Jeremy Stout co-wrote "The Graphic Design Process" with former GR Online Director and Senior Advisor of Learning and Teaching at Royal Melbourne Institute of Technology Anitra Nottingham.

The book is a guide on what to expect in a graphic design studio class, and how to be successful in school projects. Spanning 200 pages, it includes contributors from art and design schools, including the Academy and around the world.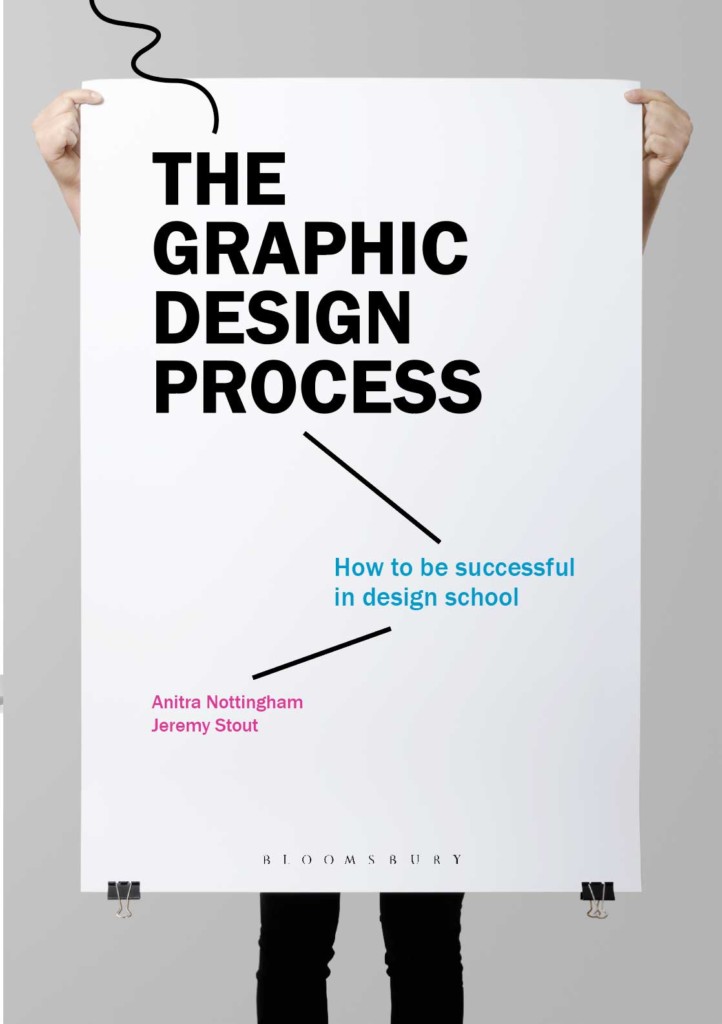 "As long-time educators and designers, we have seen firsthand the struggles of students as they navigate the newness of design school and design process," said Stout, who teaches all levels of graphic design in both graduate and undergraduate programs at the Academy. "Over our time watching and teaching students, we have seen the specific places they have [had] the most trouble being successful. We wanted to create a book that would guide students through the best practices and give them tips on how to be successful in their projects and in school."

"The Graphic Design Process" boasts real-world examples of design situations and projects students may come across in a design school. Being professional designers, the authors deemed it necessary to speak to other professionals and link real-world professional practices with the experience of a design school, so students could imagine how these situations would translate in the real world.

"We have real student projects in the book from real classes with real instructor feedback. Students can see what was submitted and then read analysis on what was said by the instructor," explained Stout. "In this way, the book is directly related to what happens in the design classroom."

"The Graphic Design Process" Academy contributors included GR Director Emerita Mary Scott, whose classes were observed and served as an example of teaching. Through the observations, the authors discussed how to critique both individually and as a group in a classroom setting.
Another contributor was GR Online Director William Culpepper, who shared his expertise on how process and organization contribute to a successful final online presentation, and what is expected in a successful online final design project presentation. "I provided tips and advice for students before a design project presentation, which includes technical and practical considerations," he wrote via email. "It's important to also have the proper mindset for students to adopt when presenting their projects."

"It is useful for people unfamiliar with design," said Stout. "It is a great primer on the basics of the design process for anyone unfamiliar with how designers think and work."
"The Graphic Design Process," published by Bloomsbury Press, is available now from booksellers.