By J. Elliott Mendez
For the first time since its founding, Academy of Art University is offering a pair of double-major tracks to both prospective and current students. These new programs represent a major step forward for the university, which has long been dedicated to providing a rigorous, world-class education to its students and ensuring they are prepared to succeed in their chosen professions.
Students will now have the opportunity to pair a major in the School of Art Education (ARE) with an additional major in either the School of Art History (AHS) or the School of Fine Art (FA) to earn a Bachelor of Fine Arts degree (B.F.A.). These double-major offerings have been designed for prospective students who already know they want to be educators as well as artists. Additionally, current students will also be able to access the tracks with the help of a counselor and a change of major.
"The Academy's ongoing commitment to removing the barriers to a career in art and design is reflected in our new art education/art history and art education/fine art dual degrees," said Academy President Dr. Elisa Stephens. "Graduates will be fully prepared to earn a living educating the next generation of artists while simultaneously establishing their own artistic careers."
According to the program description, ARE/AHS students will prepare to become "consummate Art Educators," developing knowledge in the history of art and architecture, art education, pedagogical theories and strategies, and creative and technical art making. ARE/FA students can expect program coursework and field studies to prepare them to teach art in various settings, including "classrooms, museums, and community-based art programs." This track is currently an online-only program.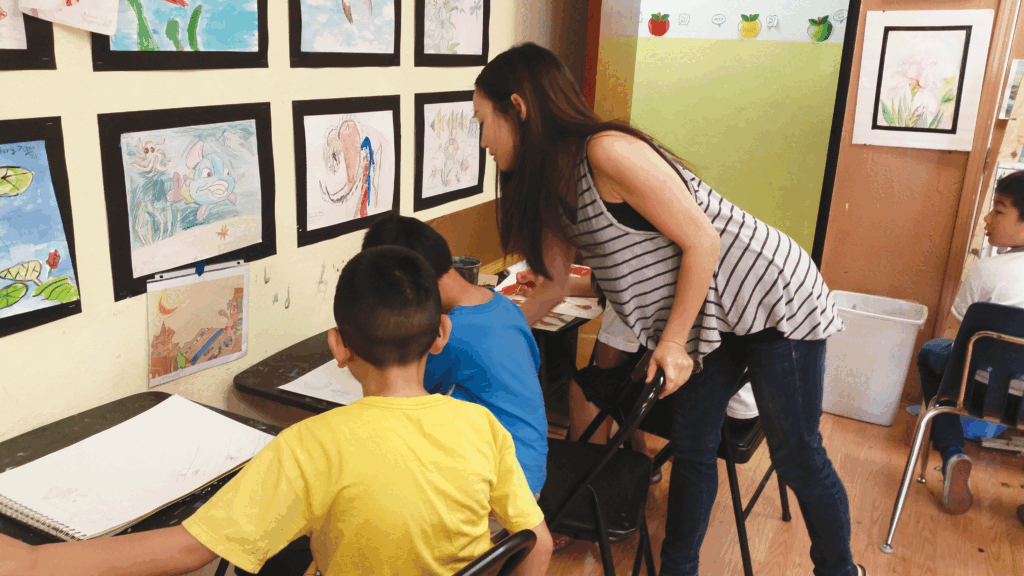 ARE and double-major students looking to teach in California public schools can combine their program with an Art Teaching Credential. These new tracks, collaboratively developed by the university's experienced faculty and staff, are designed to offer students a more well-rounded academic experience that, according to ARE Director Matt Sweeney, can also make for more post-graduation opportunities.
"That's the exciting part," said Sweeney. "Both fine art majors and art history majors [are] going into really competitive fields. We feel like having an additional degree in art education makes them more competitive. [A] lot of times—particularly for fine artists—because it's so challenging to really make your mark in that world, it takes a long time. So having the opportunity to [teach] as well is a really great way to support that career growth. I think most artists would rather be teaching art than making lattes while they're trying to get their stuff into galleries. It provides more opportunities in line with the careers that people are already pursuing."
Creating an educational path for students to maintain a direct connection with the art world while also having the opportunity to pursue a teaching career at a time when the profession is suffering from shortages is an innovative push to replenish the field. And yet, even with the strong focus on interdisciplinary learning, allowing students to be more competitive in their respective fields, FA Online Director Anna Nelson shared that the new offerings came about in part as a response to student interest.
"It sprouted because we often have art education majors, and once they get into our creative courses, they get so excited about learning more," said Nelson. "So it seemed like a natural progression to move towards this double major offering. Art is used for so many things. We just want to give [students] the best possible display of a variety of artistic mediums to explore."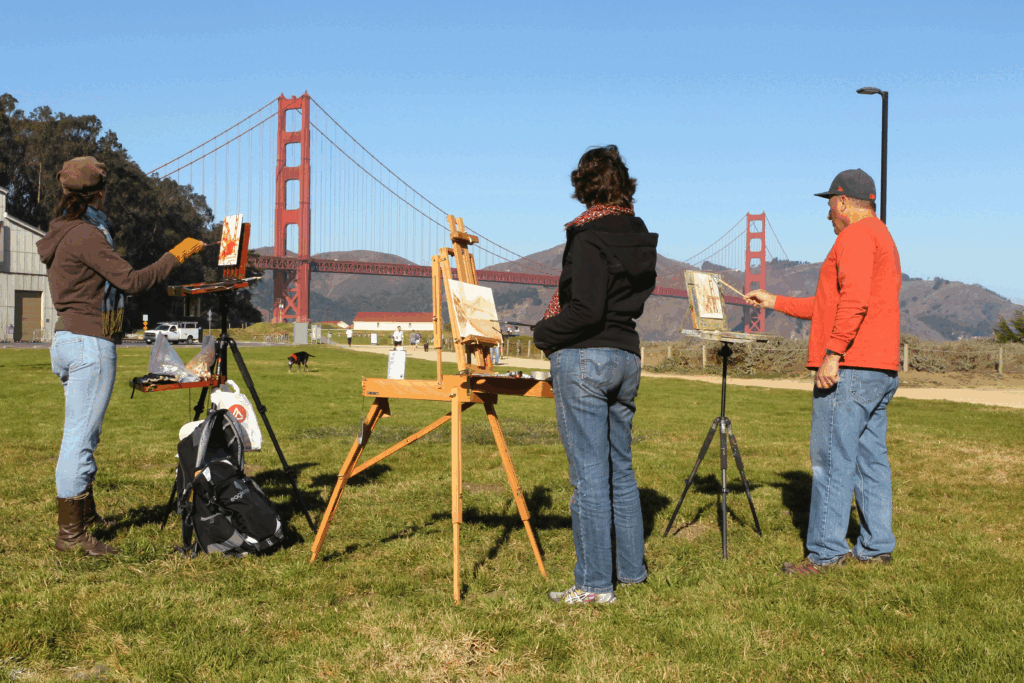 For prospective students, this new offering provides an unparalleled opportunity to further their academic pursuits by combining methods for teaching art with its practicum, leaving them well-equipped to succeed in these evolving fields.
For current students, the double-major tracks represent a chance to revitalize their studies and deepen their educational exploration. But there's another group that Sweeney said will benefit significantly from these majors—students who love art as a passion, not a career.
"I think there's a lot of folks, particularly in fine art, who maybe don't actually intend to make a full-time career out of making art," he said. "I have a studio art degree from my undergrad and have never actually tried to make a full-time run of that. But I think there are a lot of people that love the art they make and love the communities that are interacted with when you're in the arts, and teaching is a great way to maintain that connection. It is a lifestyle that is really supportive of someone's creative process. You get fantastic vacations—having your summer off to focus on making art. To have that sort of time is really supportive of a creative lifestyle."
The Bachelor of Fine Arts double-major degree programs for art education/art history and art education/fine art are currently accepting applications. For more information, please visit AcademyArt.edu.