By Greta Chiocchetti
It's been at least a year and a half since most San Franciscans have gathered in person with our communities, and with news of a recent mask mandate and return to distancing protocol breaking in early August, it appeared as if it could be many more months until we would be together again.
Maybe that's why this year's National Night Out, an annual community-building campaign that took place in the Salesian Boys & Girls Club parking lot in the 600 block of the North Beach neighborhood in San Francisco, felt particularly jovial. The event, which was canceled last year due to the COVID-19 pandemic, aims to connect local police with the neighbors they protect and serve in a friendly setting.
"Not being able to get together last year was horrible," said Julian Ng. He attended National Night Out for the first time since he was named captain of the San Francisco Police Department's (SFPD) Central Station in early 2021. "But being able to come together as a community now, safely, especially with the news coming out about COVID again, that's what it's all about. I wish we could do this event all the time."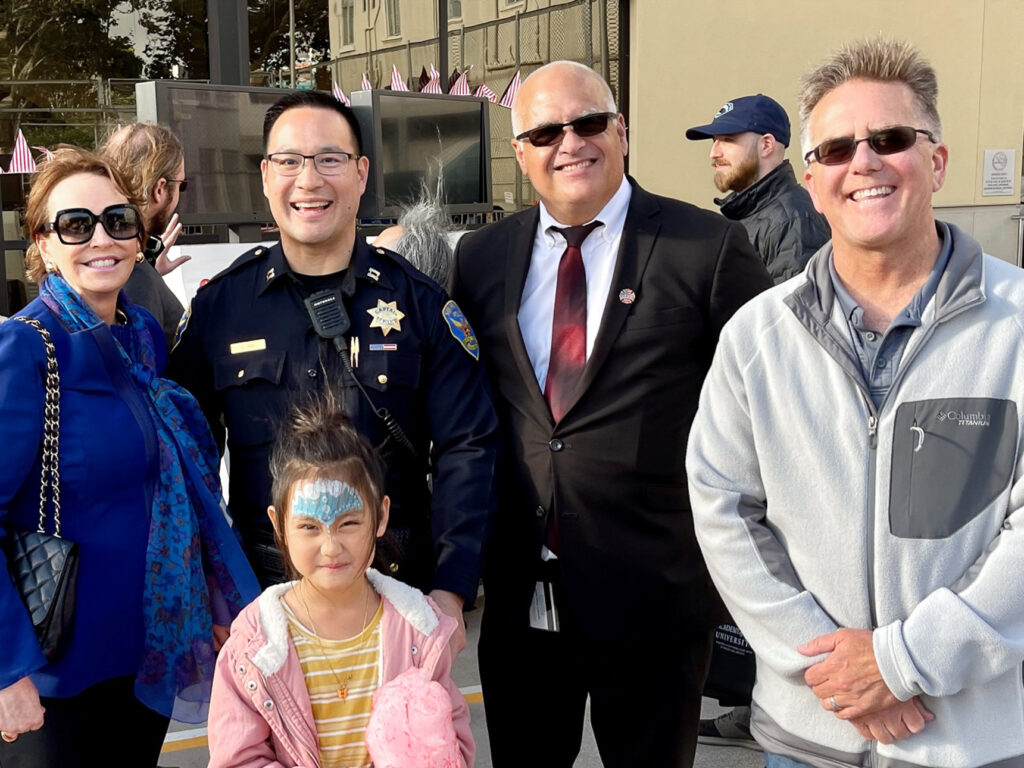 On Tuesday, August 3, neighbors—both in plain clothes and dressed in blue—gathered over pizza, hamburgers, and hot dogs. In addition to performances by the world-renowned arts collective, The 7 Fingers, SFPD Officer Riley Bandy led the SFPD Jazz Project on saxophone. Attendees had the opportunity to view a SWAT team's automobile and gear while officers mounted on horseback waved to passersby below. For many, it was the first block party following 18 months of isolation.
Along with SFPD, the San Francisco Fire Department, and other emergency responders, the central San Francisco community turned out in support. Continuing the years-long partnership between the Academy's Campus Safety department and SFPD, the university took part in the festivities, loaning a 1956 Chevrolet Bel Air convertible from its classic car museum for viewing.
"Supporting National Night Out has been a point of pride for Academy of Art University and me personally," said Academy President Dr. Elisa Stephens. "The opportunity for our Campus Safety team to support this powerful initiative truly embodies the mission of making communities safer, more caring places to live."
Additionally, the Academy's School of Game Development (GAM) provided young attendees (along with those who are young at heart) a sample of games designed and produced by its students, many of which are playable on the Spring Show 2021 website. Attendees could choose from a list of 20 or so games, including titles like "Super Duper Ship 2" by Nicholas Livingston and "Space Cat Pirates" by Cheukwing Chan.
"Having the public test out students' games is a great way to show what it is exactly that we do [in GAM]," said GAM Tech Coordinator Eric Soltysiak. "Apart from just designing the assets that go into these games, students are owning every step of the process, including collaborating with other departments like [the Schools of Music Production & Sound Design for Visual Media] and Industrial Design. They're producing scores, storyboarding, developing the games—there are so many ways you could go."
Apart from National Night Out being great exposure for the department, GAM Executive Director David Goodwine hopes sharing the impressive work from the Academy will help deconstruct the stereotype of the "starving artist."
"If we can get the word out and reach young people, whether it's at a younger age or a high school age, and show them that actually, this is a profitable career path, I think that's key," said Goodwine. "You can study game design and make a living—in fact, the industry is booming."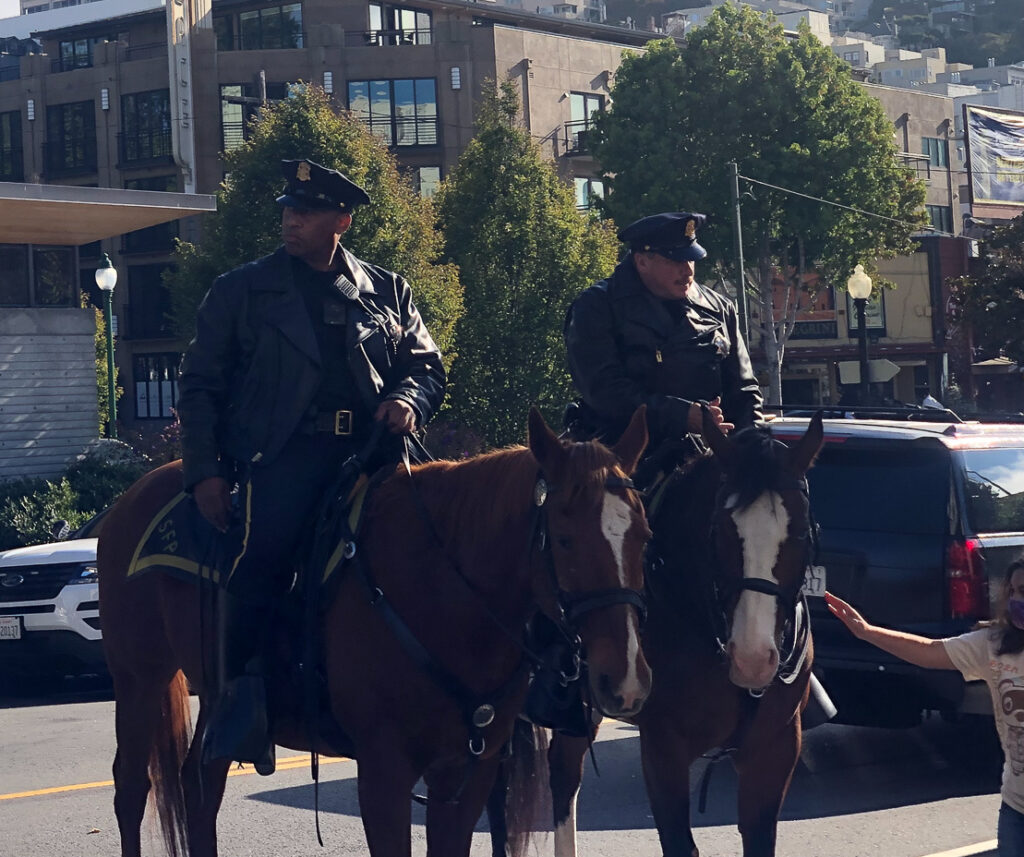 National Night Out has been held on the first Tuesday of August annually since 1984. It was introduced to allow communities and police to meet each other under positive circumstances, rather than the potentially tense encounters they may have in the line of duty. According to the National Night Out website, the event promotes neighborhood camaraderie with the goal of "making neighborhoods safer, more caring places to live."
"It's much better for us to meet here than sometimes when we encounter each other in a law enforcement situation," said Ng. "It's great for us to get together and remind ourselves that we're all just people, we're all neighbors. That's how we build relationships and strengthen our communities."