By Isabella Cook
In a city as expansive as San Francisco, it can be easy to overlook the threads that tie together the expansive community throughout the city. On the evening of August 1, those community threads once again came together to showcase the city's true underlying unity at the annual National Night Out.
National Night Out began in 1984 and is a nationwide event that aims to connect members of the community with local law enforcement officers in a friendly and casual setting. It provides a platform for police officers and citizens to celebrate the city's collaborative community spirit.
"It's a very San Francisco event, National Night Out, because it combines community, art, and local public safety," said Vice President of Campus Safety and Lab Resources at the Academy Paul Yep. "And, of course, the Academy of Art University wants to be a part of that, too, because we're based here, and we have a large presence, and it makes sense that we participate along with our neighbors in the community."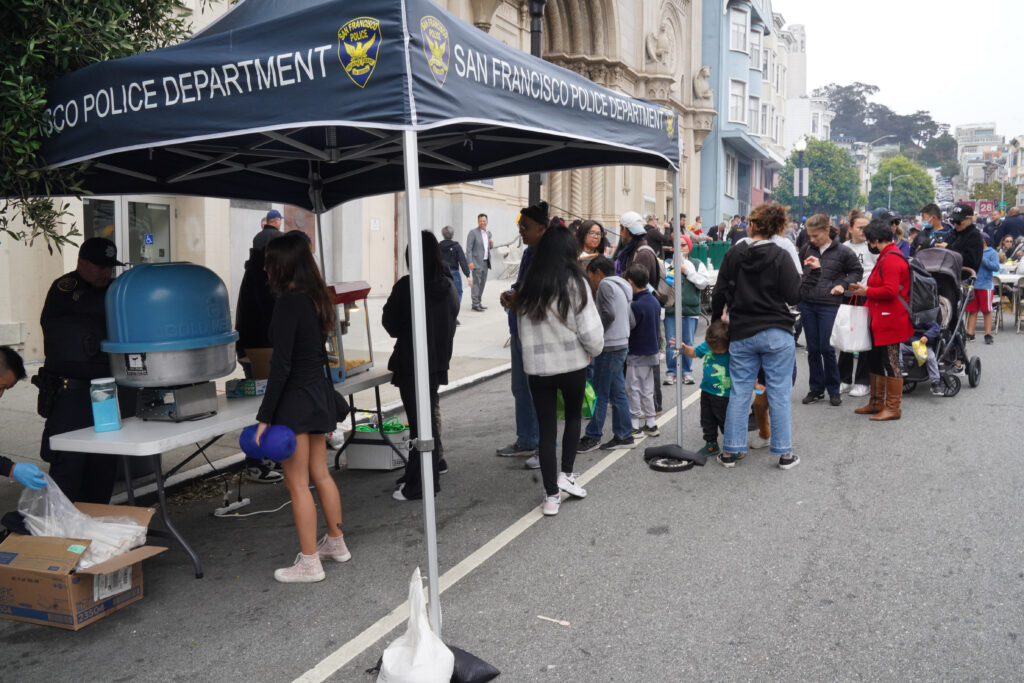 "I enjoy participating in National Night Out every year," said School of Game Development Executive Director David Goodwine, who attended this year's event. "It's one of the events I enjoy and look forward to being a part of every summer."
This year, National Night Out was held on the 600 Block of Filbert Street, adjacent to Washington Square Park, with officers from the San Francisco Police Department's (SFPD) Central Station on hand to mingle with attending city residents. According to the SFPD, an estimated 800 people came out and celebrated together on the streets that day.
"This was our largest National Night Out turnout ever, in part due to the new location, which was just more open and welcoming, I think," said SFPD Officer Jasmine Williams. "[National Night Out] has always been free and open to the public, but this year, about 800 people came out, and we gave out about 700 tickets for burgers!"
The smell of barbecued burgers wafted through the air at this year's expanded National Night Out event. And if attendees weren't simply following their noses to the festivities, the officers on horseback certainly drew enough attention from curious passersby.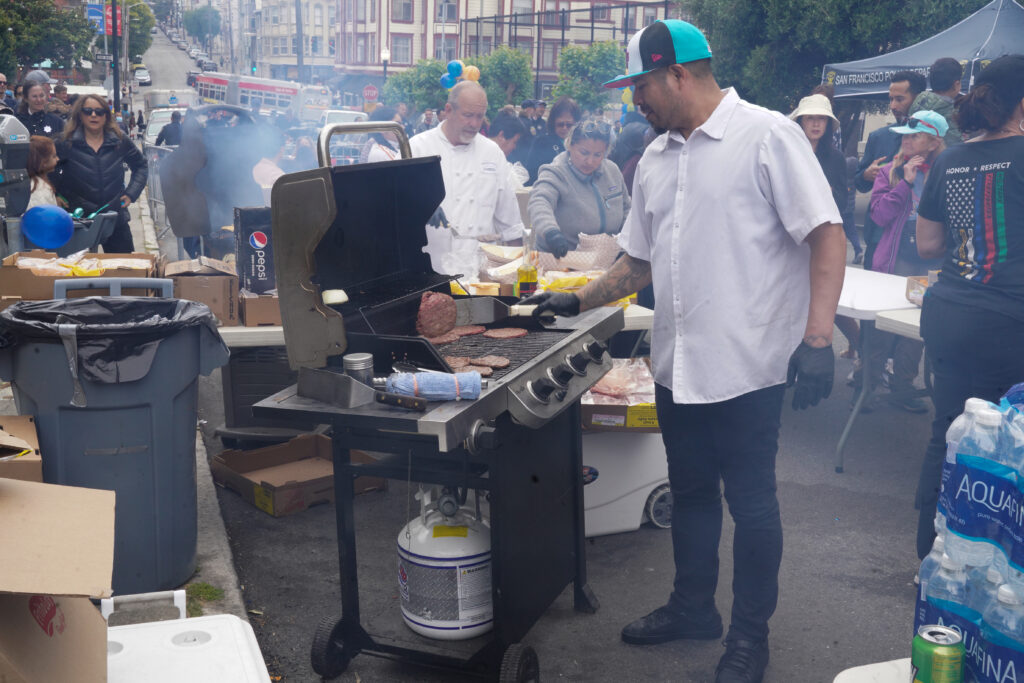 Meanwhile, local children played with hula hoops, waited expectantly for balloon animals to be built, and watched in awe as the jugglers did what jugglers do best. At the entrance, attendees stopped to admire an eye-catching classic car—a 1965 all-black Ford Mustang convertible on loan from the Academy's Automobile Museum.
"Of course, with a classic car being delivered, it's a number one spot to stop and take photos," added Williams.
According to Williams, the Academy's involvement with National Night Out hit its stride in 2019. This is partly due to Williams' previous role as a Student Services advisor at the Academy, where she worked for 15 years before moving on to her current role at SFPD.
"Before I took over running National Night Out for Central Station in 2019, everything was homemade—our fliers, our banners, all of it," explained Williams. "I remember there was an officer looking around, asking if anyone had any graphic design or illustration experience… and I asked to reach out to the Academy of Art and see if I could get top-notch design and branding for the event, and David [Goodwine] just stood up without hesitation and asked how he could help."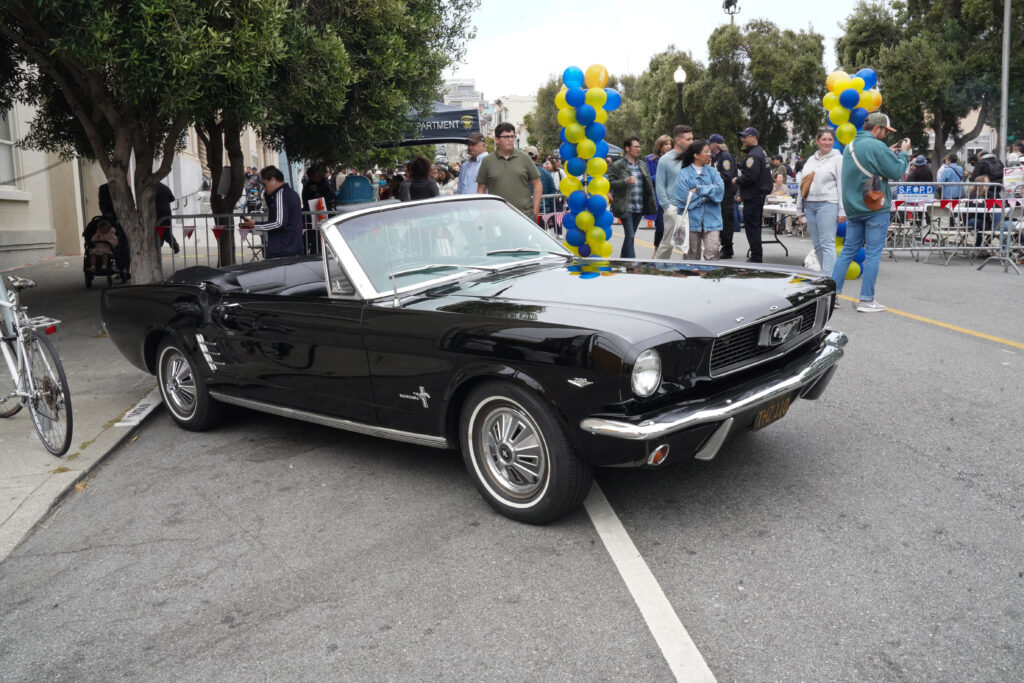 "Many years ago… [I was] asked to participate and to bring some student-made games for the public to play, that kind of thing," said Goodwine. "And every year we go, the event gets more and more people attending."
At its core, the mission behind National Night Out is to unite people from all walks of life, especially those who may not have had positive experiences with law enforcement in the past, and give them the opportunity to speak with officers in a relaxed, social capacity. The long-term goal is creating a community that feels comfortable calling upon their civil servants in any capacity to keep San Francisco and its citizens safe.
When reaching out to organizations to participate in National Night Out, Williams noted that they sought to bring in those who serve the San Francisco community at large. "We're not here to push ideologies but to show where hands are extended," said Williams.