Photography students share their experiences from the annual study abroad program
By Cristina Schreil
It was toward the end of his time in Florence, Italy that photography student Nick Haste landed on his method. "At first it was kind of scary," he said of studying abroad. "It's a new environment and you're not a local. It forced me to get out there to take pictures that I wouldn't normally take in the States." As an aspiring documentary photographer, this meant digging into his subjects. He challenged himself to not simply take photos of strangers, but also learn their stories—instead of snapping them from across the street.

"At first, when I started off, I had my camera in my hand, which is an automatic turn off," Haste said. He learned to take his time and meld with the environment. Embracing the Italian way, he'd perch at cafés. He observed, connected and then, after hours of building trust, pulled out his camera. This new method led him to take his favorite photo of the program, of a woman who'd been fixated on one street corner for the summer.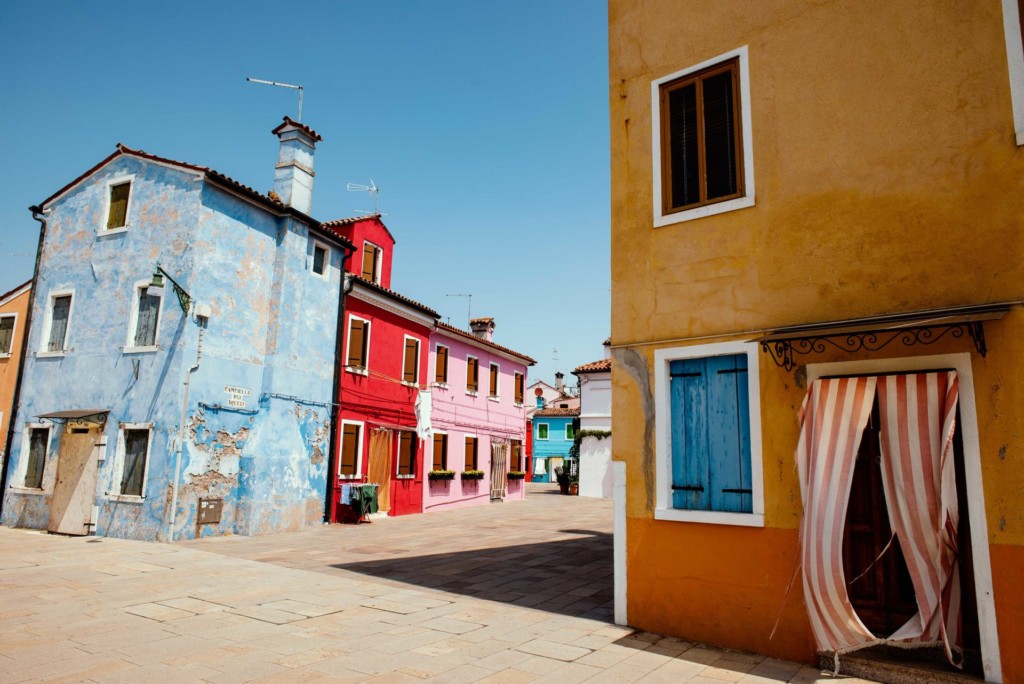 Any trip to Italy is a feast for the senses. But for a group of intrepid photography students enrolled in Academy of Art University's study abroad program in Florence, it was also a chance to evolve their craft. Led by instructors Tamara Hubbard and Katty Hoover, students partook in workshops, field trips, and many assignments. Some participants were seasoned students in the Academy's photography program. For others, this experience was their first time studying the art form. Throughout, Haste, a sophomore, said feedback from photographers of all levels was invaluable.

Wanting a deeper glimpse into how plunging into another culture and devoting a concentrated period of time to photography honed their shooting skills, we chatted with three other students—Francie Haynes, Peter Salcido, and Nate Bernardo—about how the experience took their craft to the next level.

Haynes is a master's student in the Academy's School of Interior Architecture & Design. This was her first time taking a photography class. "The photography study abroad program was simply the best experience I could have asked for," Haynes said. "I was worried that I would be behind on material, but Tamara and Katty were amazing and fostered each of our talents individually." She learned basics, like sightlines and framing. Her favorite class was portraiture, wherein she directed a model. The most pivotal lesson for Haynes, however, was to take chances. "I decided to go on this trip knowing no one, and I came out with some of the best friends I have ever made," she said.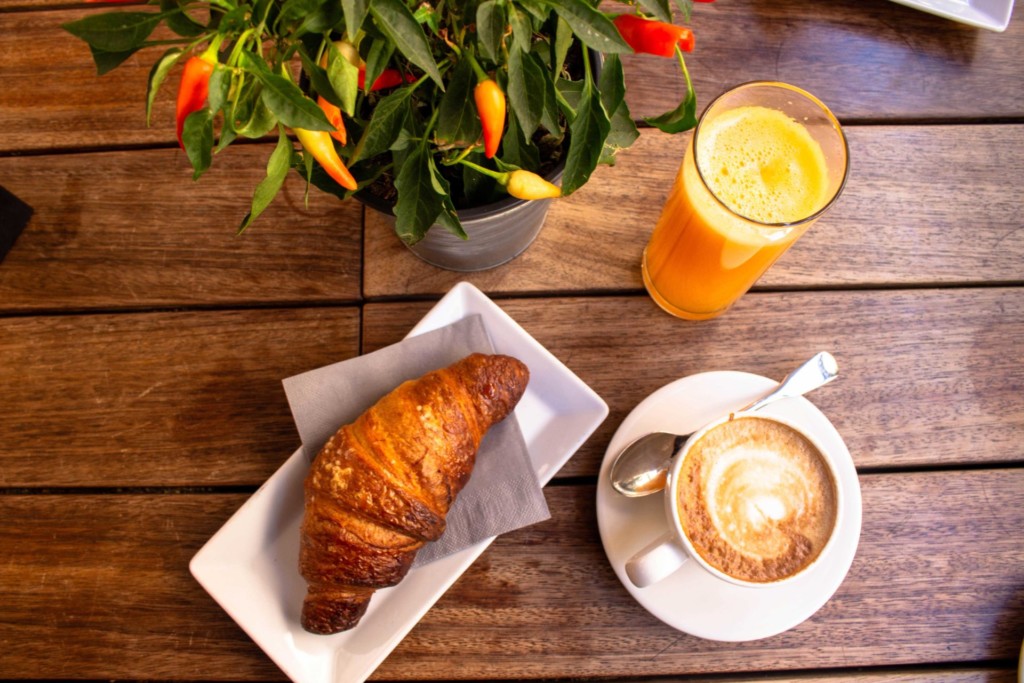 For Salcido, photography was his tether while living abroad. "I think being in a foreign place and feeling homesick and the culture shock, photography was what I had to stay grounded and mentally stable. So I used that energy to depict what I was feeling and going through while being in a foreign country," he said. Salcido added that he loved experiencing the evolution of his project, titled "Time Travel," chronicling his summer journey. "As the project went along, I saw the transformation within myself with my comfort zone, stylist eye, location scouting, having things go wrong and figuring out solutions to still get the images I needed."

Like Haynes, Salcido enjoyed constructing portraits, working with models to develop his photography. He also noted the program's basis in critiques, wherein peers' and instructors' critical eyes helped inform what makes photographs successful. "I am so much more confident about working on projects. I don't have as much anxiety about if I'm shooting right," he said.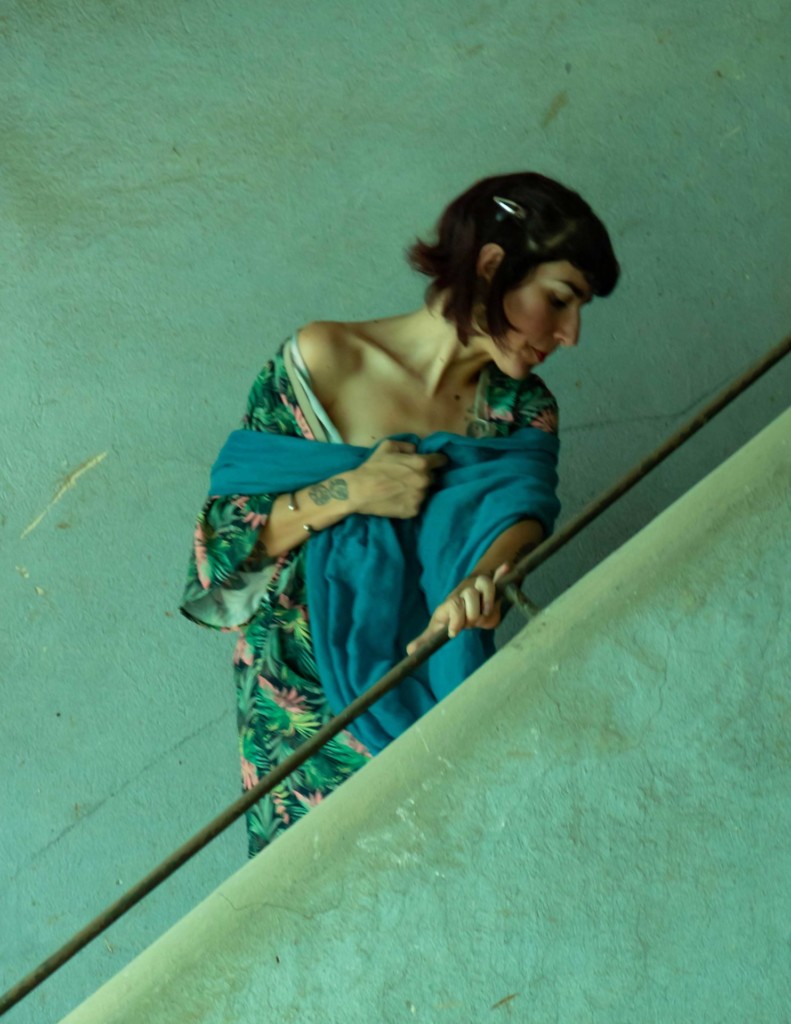 Bernardo plunged into the program after earning his B.F.A. and focused on filling out his portfolio. He created a subproject of his final review: "En Cerca di Avventura: Italia" ("In search of adventure: Italy.") It ended up being a "perfect bookend" to his Academy career.

He emerged with a portfolio combining photographs of people on location with vast landscapes in a way that is more marketable to commercial outlets. Having been to Italy twice already after catching the "wanderlust bug," he dug deeper into Italian culture. "I've been able to photograph and document events and buildings that have endured for hundreds of years and spanned millennia," Bernardo said.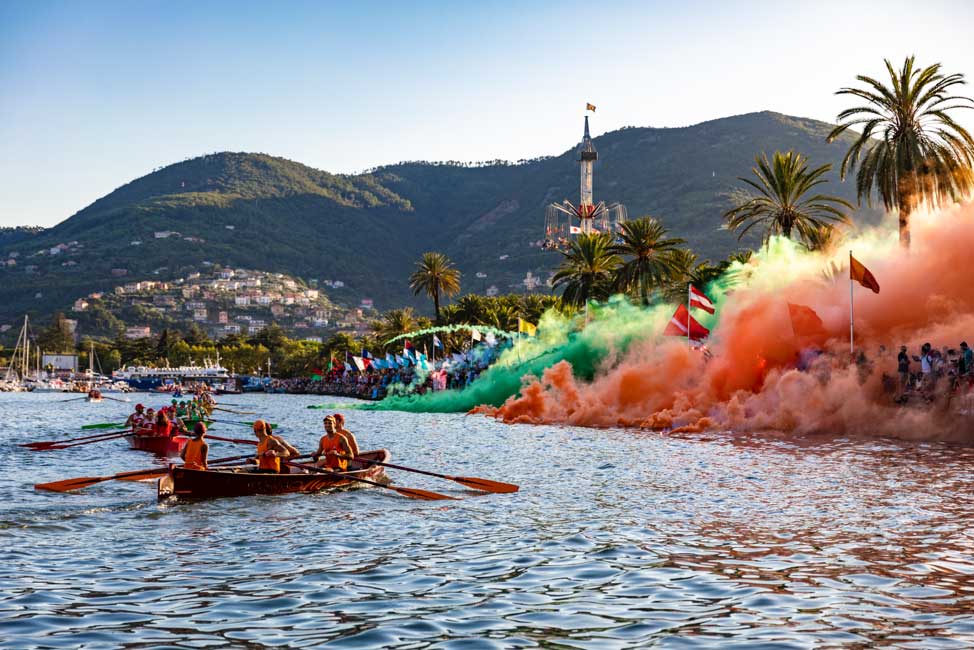 Bernardo took the reins with teachers assistant Chris Boehm on a night photography workshop. His best days, however, were in wandering around locations solo, bonding with strangers. One local in Porto Venere told him of the Palio del Golfo, an annual boat race in La Spezia. "The atmosphere around the waterfront of the port city was electric," he said, describing booming chants from those of different neighborhoods, known as "borgate" in Italian. "As the beginning of the race drew near, four of the 13 borgate lit smoke bombs each according to their [neighborhood's] specific color. The ensuing plume cast an incredible cloud of colorful smoke that engulfed the bystanders."

The unity echoed another lesson Bernardo gleaned while abroad: "Italian culture has truly taught me that friends and family are of utmost importance."