By Madison Silva
After a long journey, Academy of Art University School of Animation & Visual Effects (ANM) alumna Cecilia Juarez's career has blossomed in a way she never expected, as she recently found herself working for Pixomondo in Frankfurt, Germany.
Growing up, Juarez found herself immersed in the worlds presented in such films as "Star Wars," "The Neverending Story," and "Jurassic Park." "I have watched and really enjoyed [each of the] movies that have won an Academy Award for Best Visual Effects, from the late '70s up to date," Juarez shared via email. "Almost nothing compares to the excitement I feel watching an interesting story being told through moving images." 
When Juarez was first looking to pursue her passion for visual effects, the programs weren't there. ("At least none as recognized as those that exist nowadays," she said.) She decided to keep her studies within the realm of film and went on to receive a B.A. in communication science from Tecnológico de Monterrey Mexico City, which had subjects like photography, film production, and TV all under one umbrella.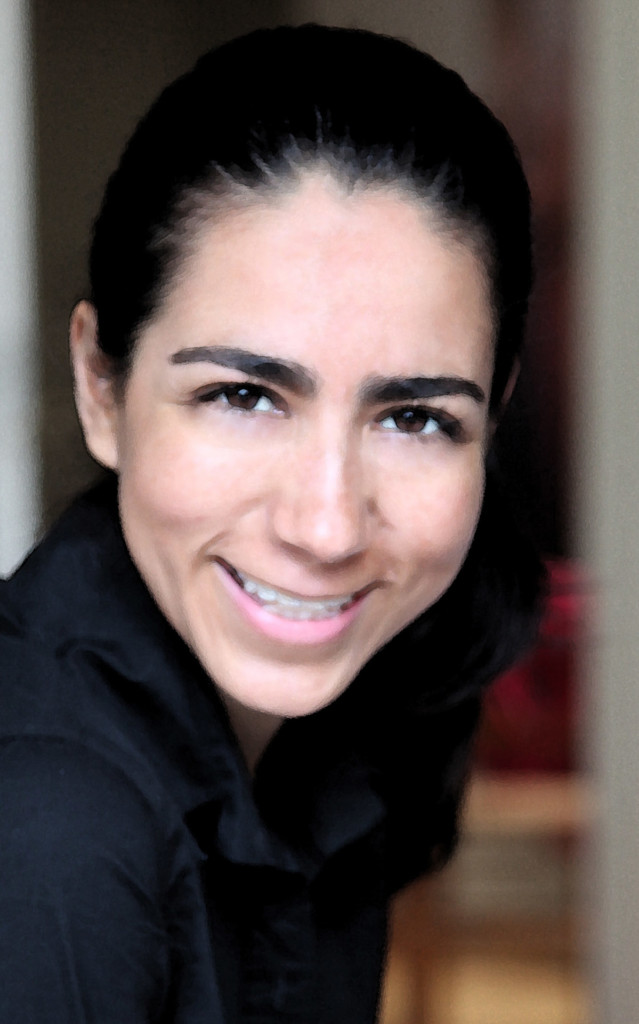 Juarez confessed that she "couldn't silence my desire to enter the film industry," and after receiving her undergraduate degree and having worked in television, she decided to refocus her career and pursue visual effects. She started with the basics while in Mexico and New York, eventually working for a motion capture studio in Germany. Looking to dig even deeper into visual effects, Juarez came across ANM's M.F.A. program at the Academy, and "it was immediately clear to me that this was the right path going forward."
Before starting her M.F.A. at the Academy, Juarez wasn't entirely sure what area she wanted to specialize in. She already had some knowledge pertaining to 3-D modeling, such as the basics of rigging and animation. After applying to the Academy, a faculty member set up a phone call with Juarez in an effort to help her identify the focus of her studies. While discussing the stages of post-production, they got onto the topic of compositing, which Juarez found herself captivated by. "It's intriguing, the challenge to create realistic imagery in which nobody can immediately tell what's true and what is not," explained Juarez.
As part of her on-site studies, Juarez was a part of Studio X, led by current ANM Director Catherine Tate, whose vast experience and commitment to each of her students was something Juarez found to be "invaluable." 
"Ceci was a pleasure to work with and always went the extra distance on her assignments. She had to juggle a lot," said Tate via email. "I was impressed at her commitment to learning and doing work of the highest quality and efficiency. I'm glad we could keep her challenged in our program to complete work to a professional level. We've kept in touch over the last few years and I've seen her grow as a successful compositor and artist."
One of the films Juarez had the opportunity to work as a compositor on with Studio X, under the guidance of Tate, was Ryan Coogler's debut feature film, "Fruitvale Station," which was recognized with both the Grand Jury Prize and the Audience Award at the Sundance Film Festival in 2013. Her responsibilities were as intricate as removing advertising and cables in some scenes, even replacing baskets and chairs being used in the background in certain sequences.
Juarez had two life-changing experiences during her academic career at the Academy: a move to Germany and the birth of her son. Following a brief hiatus, Juarez was able to continue her studies online, attributing the success of her schooling career to the Academy's flexibility. "I would say one of the best aspects of the Academy is that there is no distinction between on-site or online students," explained Juarez, "that mixing online and on-site courses is possible, providing a great degree of freedom to adapt to one's own personal circumstances."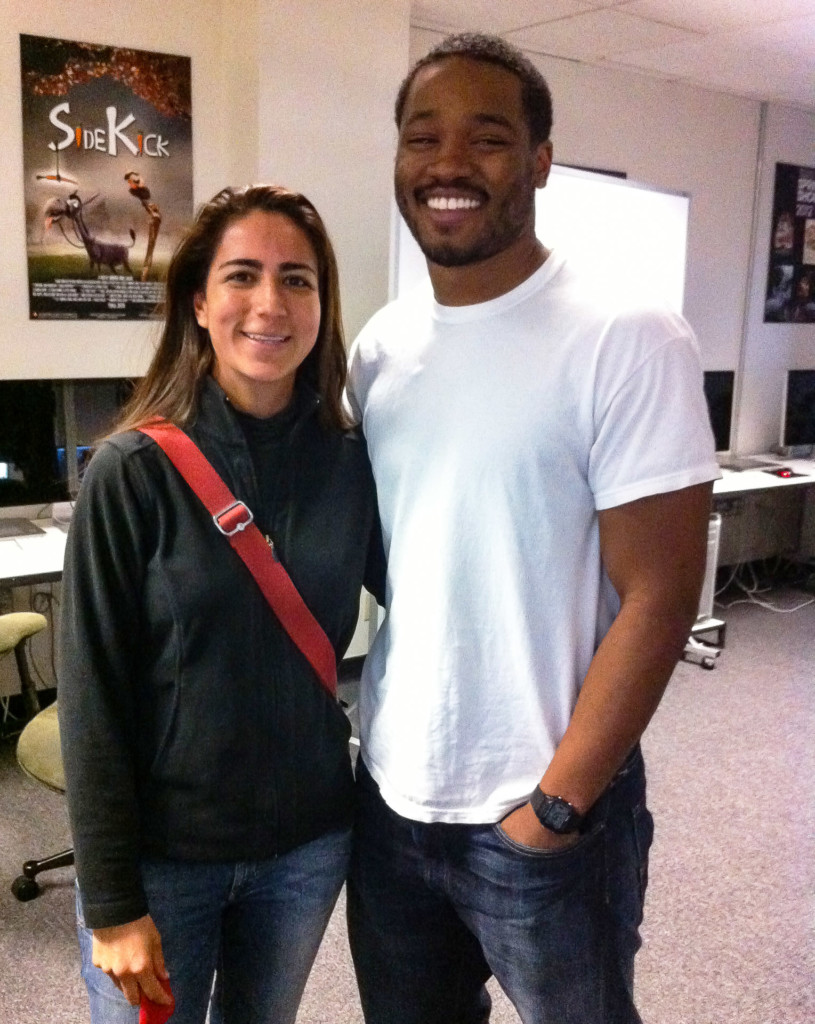 She added: "I liked that the standards in both types of courses are equally high, [and] that students are expected to be proactive learners and committed to their own progress."
Within days of graduating with her M.F.A. in December of 2018, Juarez received multiple job offers and went on to accept a role at Scanline VFX in Stuttgart, Germany, where she was able to further hone her skills and gain more experience working with a team.
Juarez was with Scanline for six months, mainly working on digital visual effects for the movie "Charlies' Angels." "The experience at Studio X prepared me for what it's really like inside of a studio," Juarez explained. "At Scanline, I was then able to build on that experience and continued to learn from so many different people."
Juarez has been with Pixomondo since the summer of 2019, and is currently working as a digital compositor. She works with a team to compile work generated in the earlier stages of a project's pipeline; in short, combining the CGI components and digital matte paintings with the live-action component. "This is to generate images that give the impression that [the combined] elements were taken in one shot, with the same camera, at the same moment," she explained.
The alumna said that joining Pixomondo was a "fantastic surprise," sharing that the award-winning visual effects company had been on her radar since her days at the Academy and that she was drawn to their work, particularly on "Game of Thrones."
"The connection between departments at Pixomondo allows everyone to learn and improve," Juarez said, adding that she learns something new every day in the collaborative atmosphere. "I love the opportunity to apply what I learn in every new shot I work on. I believe that the future of the film industry is intrinsically related to the development of digital visual effects, and it's exciting to be part of this historic moment."