By Greta Chiocchetti

As the world shelters in place through the COVID-19 pandemic, it's more important than ever to take good care of ourselves—both physically and mentally. Although social media has earned a bad reputation for its detrimental effects on mental health in excessive doses, it can also be a treasure trove of accessible wellness content; from healthy recipes to cognitive behavioral therapy techniques to live fitness classes, creators around the globe are stepping up to help us get through this crisis together.

Sasha Nelson, an Academy of Art University fashion merchandising alumna, is doing her part to help her community flow through the uncertainty of the shelter-in-place. Her passion-project-turned-business, Sasha Yoga + Wellness, had already found its home online before yoga studios around the world began closing their doors, which allowed her to lead live yoga classes and guided meditations without skipping a beat.

"It is like fuel for my furnace to be able to support people this way," said Nelson, who earned her M.F.A. in 2010. "It's definitely weird to be teaching to a camera rather than a room of people, but it's been wonderful to give people space to have fun and just feel their feelings."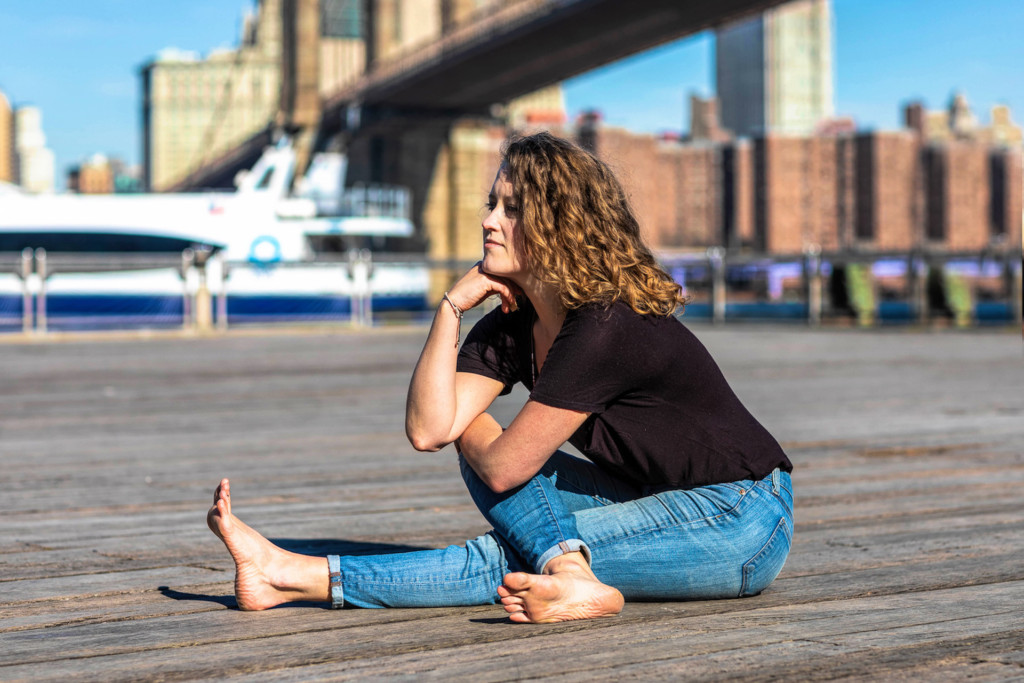 Nelson's wellness journey began with her passion for sustainability—her thesis was on sustainable fashion on the West Coast—and evolved into a lifestyle, encompassing mind, body, and planet.

As a lifelong dancer, Nelson's progression to a yoga practice made sense, but it wasn't exactly love at first stretch. After taking a class that felt particularly challenging, Nelson remembers crying like a baby during Savasana, the meditative final resting pose of most yoga classes.

"I just remember in that moment having this realization of 'I want to be able to offer this to people, this sensation that I'm feeling right now, of being cracked open and vulnerable,'" said Nelson.

As the daughter of two Academy directors (the School of Fine Art—Painting & Printmaking's Executive Director Craig Nelson and Online Director Anna Nelson), the desire to teach came naturally. Inspired by the way her newfound yoga practice was beginning to transform her life, she went on to receive her yoga teaching credentials and began working at the Institute for Integrative Nutrition, the longest-running school offering training in health coaching. Through her yoga studio, she found an operations manager role at Hyde Yoga, an organic apparel company that allowed her to gradually transition from a full-time job to teaching. Her journey ultimately led her halfway across the world, to Paris, which she made her home in February of 2019.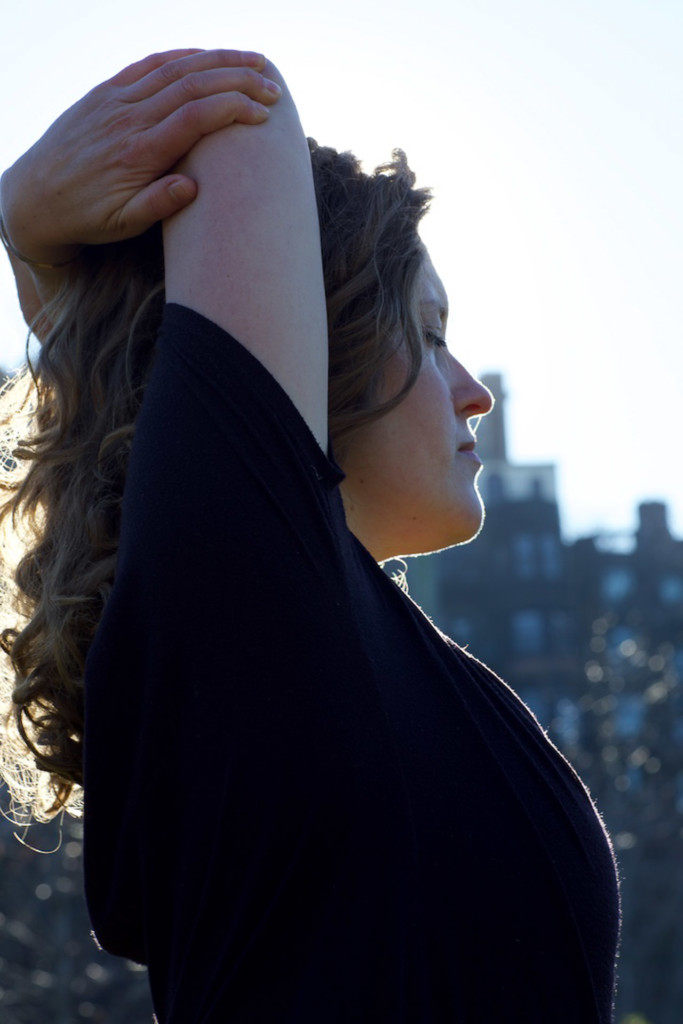 Russell Clower, online assistant director of fashion merchandising at the Academy, worked with Nelson during her thesis-directed study courses, helping her to develop her brand's materials, strategies, and visual components for her final project. He recalled Nelson as being thoughtful and contemplative at each step in the process and very open to feedback and critique.

"She consistently strove to make it the best it could be," said Clower via email. "I am so happy to learn that what we shared in terms of project collaboration and visual development has been a positive influence in her approach to her career."

Nelson drew upon the skills she learned during her time at the Academy to transition her lifestyle into a livelihood. While at the Academy, her instructors encouraged her to share her writing by starting a blog (sashayogawellness.com), which soon became the epicenter of her own wellness community.

"In a lot of ways, my time at the Academy felt like business school, which I actually loved. I learned so many valuable skills, especially around budgeting," said Nelson. "My goal in all of this was to infuse ancient wisdom into a modern way of living and I think my mentors and [instructors] definitely gave me the tools to offer that to my community."

Tune in to Nelson's guided meditations and yoga classes on her YouTube channel: https://www.youtube.com/channel/UCiJGXIufugwyJGdJXdxALtw

Follow Nelson on Instagram: @sashayogawellness