By ART U Athletics Staff

The #KnightsRoundtable series continues with sophomore goalkeeper from ART U Men's Soccer, Davis King. He is a School of Photography major who enrolled at Academy of Art University in 2018. During the fall season, King made 58 saves while playing over 1,100 minutes. Without further delay, let's meet Davis King!
Can you talk a little bit about your hometown and where you grew up? What did you like to do when you were young?
I was born in Portland, Oregon, and moved to Utah at age five so most of my childhood took place in Utah. It was a very small town, and everyone knew everyone. I was constantly playing soccer and other sports, always busy with something that had to do with the outdoors.
When did you start playing soccer and what did you like about it?
I always played soccer from a very young age, probably starting at five years old or younger. Both of my parents played soccer when they were younger, and my dad played in college, so that was something I always looked up to. From day one, I loved soccer, so I always enjoyed it and continued my journey from there.
Who is your favorite photographer and why?
My favorite photographer is Tyler Shields at the moment. I just recently discovered him. I really like him because his work is breathtaking and his work can be controversial at times, but [it] mostly makes you look at something differently than you ever would have.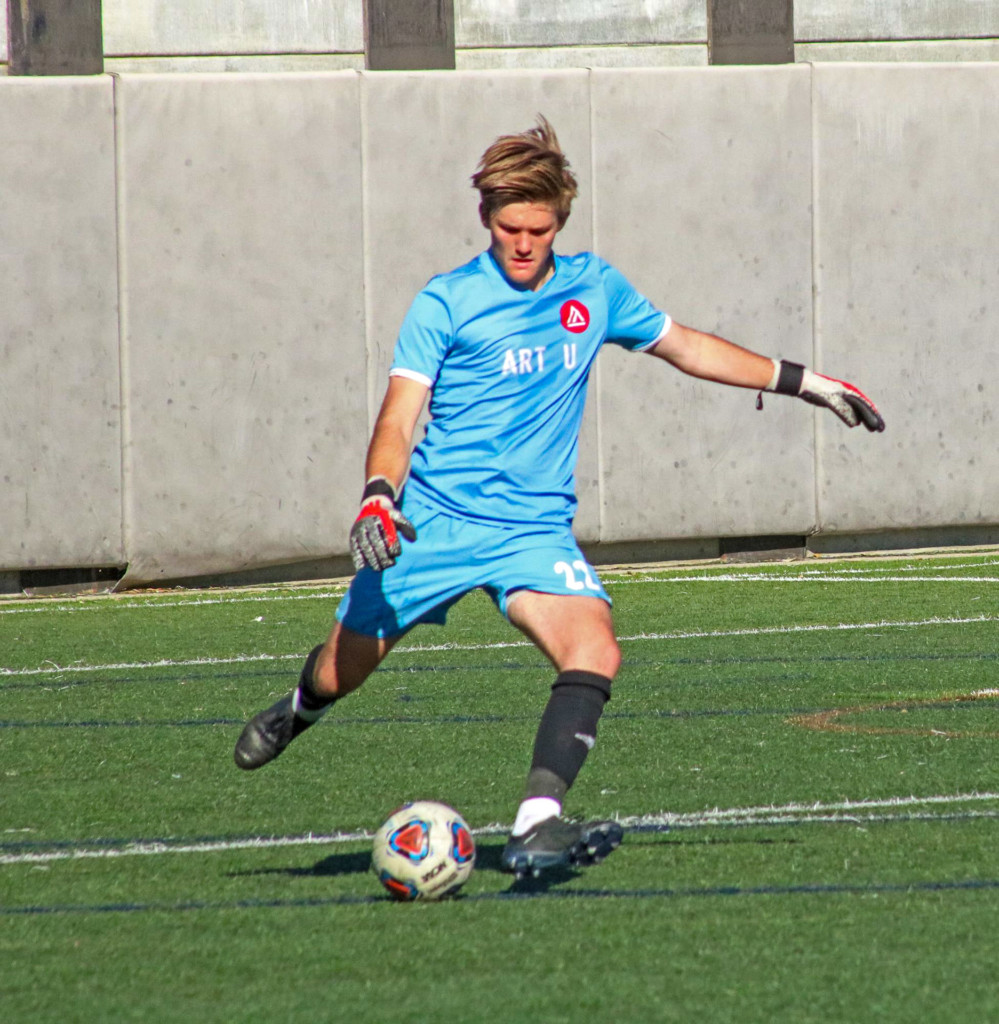 If you could travel anywhere in the world, where would you go and why?
I have always wanted to travel to France. I think that it is one of the most beautiful countries. I would love to see Paris, but I think that the countryside of France is something so incredible.
What attracted you to your major and what do you love about it?
I have always been interested in photography, but it wasn't until junior year of high school [that] I really started to take it seriously and then I realized, "What better school to go to and major in something I love so much?" I love photography because there is always a story to be told and you can choose how to tell it.
What is one unique thing you've been doing to pass the time during the shelter in place?
I don't know if I would consider it unique, but I have started to read a lot more than I ever had and I've really enjoyed that.
Who is your favorite men's soccer athlete and why?
Alisson Becker is my player right now. It has somewhat changed a bit, but Alisson to me is the best goalkeeper at this time and his work ethic inspires me and I love his playing style.
What is your favorite thing to do in San Francisco?
I love walking around the streets of San Francisco and just taking in all the incredible scenery.
What is your favorite soccer moment and why?
One of my favorite moments in my career was playing against Notre Dame de Namur this last season. It was an extremely close game back and forth, and we all were playing incredible and it went into overtime—one of the most exhausting games ever.
What is one thing most people don't know about you?
Not many know that [during] my senior year of high school I decided to [play two sports]: soccer and lacrosse, and in lacrosse, I had 23 goals and 12 assists.