By Greta Chiocchetti
Visual effects artists from Academy of Art University's School of Animation & Visual Effects (ANM) added some movie magic to "The 24th," a remarkable—and timely—production that debuted last summer.
Last semester, ANM and Studio X held a live Zoom panel with members of "The 24th" team, providing attendees a behind-the-scenes look at the exciting collaboration. Panelists from "The 24th" included writer-director Kevin Willmott ("BlacKkKlansman," "Chi-Raq," "Da 5 Bloods"); writer, producer, and lead actor Trai Byers; executive producers Patrick Peach and Tony Grazia; producer Alexandra Milchan and cinematographer Brett Pawlak.
The film tells the story of the all-Black 24th United States Infantry Regiment, who are tasked with guarding the construction of Camp Logan as the first World War rages in Europe. Though the men work tirelessly hoping that they will be able to join their fellow soldiers in the fight, they face cruel treatment from local police, superior officers, and townspeople.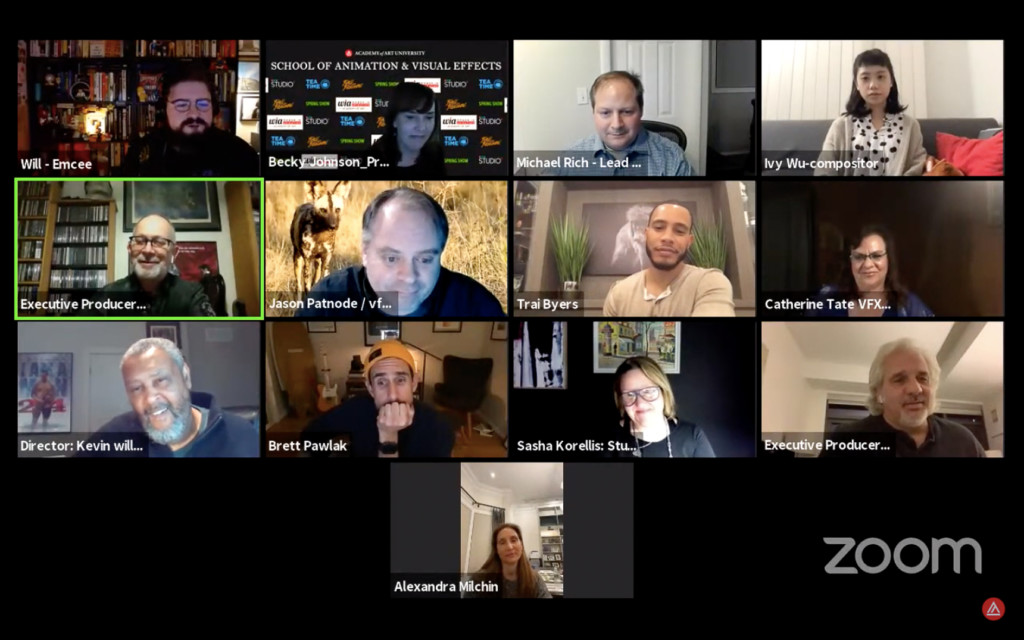 "History—especially Black history—is really important to me," said Byers. He played the lead role of Corporal William Boston, a light-skinned Black man who aims to earn the respect of his fellow darker-skinned soldiers and his country throughout the film. "To get the opportunity to tell the story of these soldiers who were largely forgotten, it was just an honor."
There couldn't have been a better time for Willmott's Jim Crow-era tale to premiere, on the heels of a nationwide reckoning with the country's legacy of racial injustice. The film is a somber reminder of how little Black lives have been valued in the United States—including those who sacrificed everything in the name of patriotism.
"We knew from the very beginning how important this film was going to be, and it's interesting to look back now and realize actually how important it is," said Studio X Head of Production Sasha Korellis. "It was crucial that these visual effects were seamless so that the viewers weren't pulled out of the drama, the story."
Willmott frames the events leading up to the 1917 Camp Logan mutiny that left four soldiers and 17 civilians dead as a moment in Black history that, like so many others, is often not taught in detail in American public schools.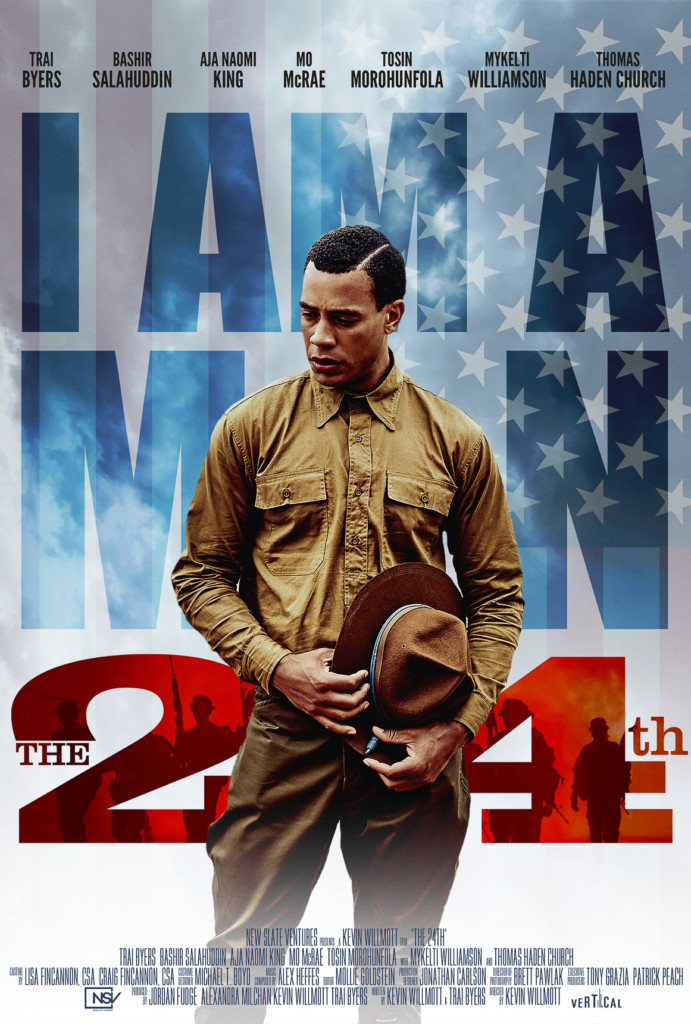 "The fact that it was such an untold piece of our history has always been very important to me," said Willmott, who was inspired to tell the story when he came upon a photograph of the battalion. Pictured were 63 Black men standing trial in what was named the biggest murder trial in American history. "I had never heard anything about that before, and no one I asked knew anything about it either—that was amazing to me. You just can't make this stuff up."
ANM Director Catherine Tate, Technical Art Lead Jason Patnode, and Studio X students visited the set in North Carolina in the summer of 2019 before beginning the post-production phase, which she said gave the team valuable context. "Having the students on set was such an incredible experience for them because they never would get an opportunity to be on such a professional operation and actually get a perspective from a production point of view, rather than just the post-production point of view," said Tate.
The crew worked hard to make the location as authentic to 1917 as possible, but Studio X students used visual effects to edit out any discrepancies that remained—no small feat.
"When we first started talking about using [Studio X], we had so many detailed effects that we needed to have. Even with finding a good location and having the period [costumes and props], there were just so many things that were out of period," said Willmott. "And that was the thing that we were all panicked—frightened to death—about. Can we correct all of these things that are going to be out of period? There were so many small things—wires and cars…"
"Students can be really great, and students can let you down sometimes," added Willmott, who teaches in the Film and Media Studies department at Kentucky University. "But these students did really amazing work."
Crew members praised Studio X students for exceeding their expectations. Because the film had a limited budget and a tight production deadline, there was little room for error; Studio X students had to work diligently and quickly.
"The ones who started [the project] were not the ones who finished because they had graduated. That was another panic moment," said Milchan. "But the [Studio X students] were so kind, so professional, so available to us always."
For the students involved, collaborating with the crew of "The 24th" was a once-in-a-lifetime opportunity.
"As a student, it's always great to work on any film, you know, something that you didn't just cook up in a back room yourself," said Michael Rich, a lead compositor on the project who graduated with an M.F.A. in 2019. "To work on a film of this caliber—with this level of gravitas and this much potential to make a difference—that was a real career-changing, almost a life-changing opportunity." "You pushed your other classes off to the side wherever you could so you could squeeze in a little more time to work on the film," continued Rich. "It was scary, though. As a student, learning a new skill—this is real-world stuff. You look at a shot and think, 'I'm supposed to do what?' Luckily, we had some great expert guides on our team that helped us find the best path, fast."
Watch the full panel discussion below.