In the wake of all that is happening in society today, the goal of Academy of Art Athletics remains the same: to help shine a light on our amazing student-athletes, coaches, and administrators. With that in mind, ART U Athletics brings to you the latest installment of the Knights Roundtable.
The series continues with men's soccer junior midfielder/forward Brecki Einarsson. A transfer from Cal State Los Angeles who entered the School of Architecture at Academy of Art University in 2019, Einarsson served as a regular starter during his debut season last fall. One of seven Urban Knights to play more than 1,200 minutes, Einarsson led the team in assists and was tied for second on the squad in total points. He assisted the game-winning score in ART U's matchup with Saint Katherine. Without further delay, let's meet Einarsson!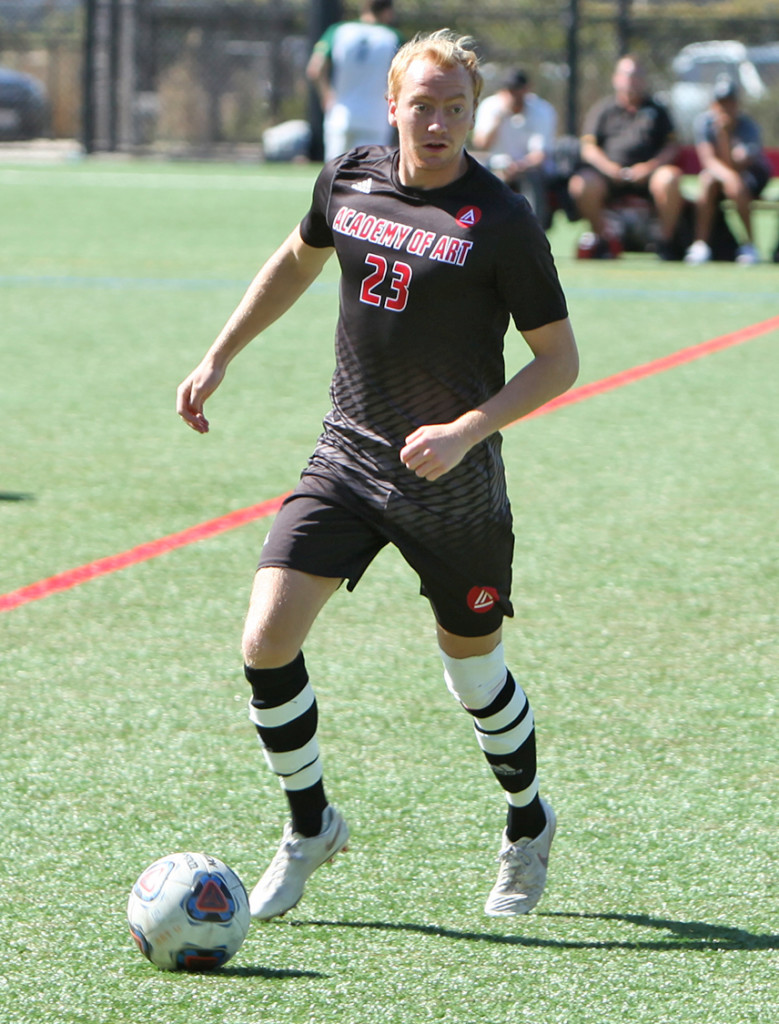 Can you talk a little bit about your hometown and where you grew up? What did you like to do when you were young?
I grew up in Reykjavik, Iceland, with my parents and two younger brothers. Iceland is obviously a very cold place, but still I spent most of my time as a child outdoors playing football and other fun games.
When did you first start developing a passion for soccer, and what attracted you to the sport?
My dad was always a soccer fan and tried sometimes to get me to play, but I was not very interested. When I started school, many of my friends played soccer already and because of them, I started to play and got completely hooked.
What do you like most about majoring in architecture?
I have always liked building things and believe I have a decent eye when it comes to designing. I always have enjoyed creative thinking and design, so architecture seemed like a great fit to pursue a career in the field where I can make something from my own creative thinking. I think it's a field that is very exciting, diverse and opens many doors for me in the future.
What are some hobbies you have outside of soccer?
I enjoy most things sports-related. I follow a lot and enjoy playing tennis and golf, for example. My hobbies are mostly doing something fun and active outdoors, whether it's going for a hike or playing basketball with my friends. I also am really into music and listen to all genres, but mainly alternative hip hop and electronic music. Just having a good time is what I mainly try to do and have a sip of coffee every now and then.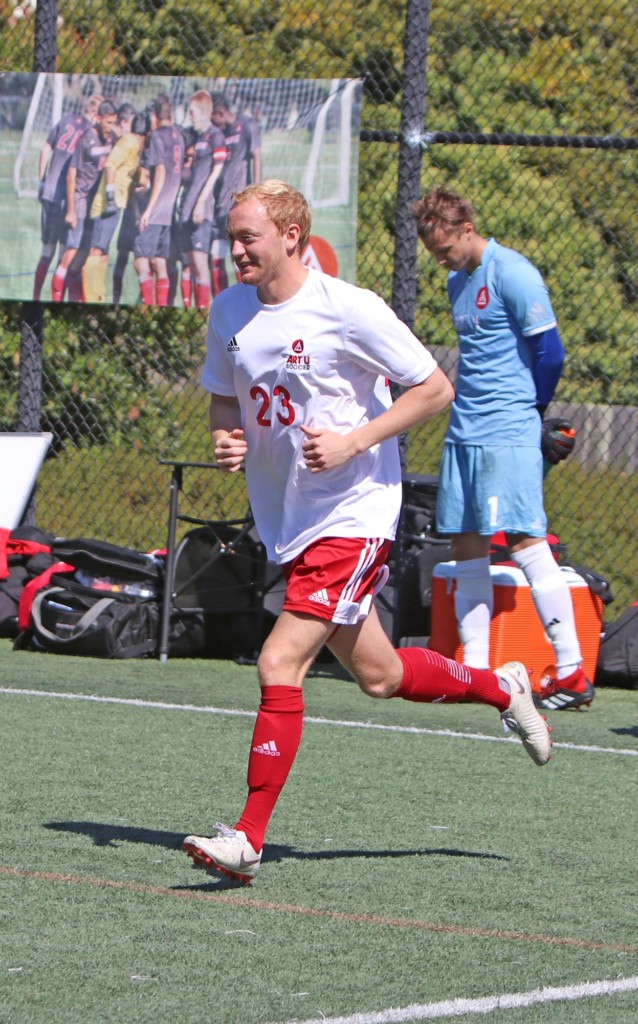 Where is your favorite place to eat in San Francisco?
Great question, it depends on the mood really, but one of my favorite places is Basik Cafe to get an acai bowl. For pizza, I often go to Gusto on Bush Street. I have to give a big shout-out to Cup A Joe on Sutter Street right across my apartment–it's a great place to sit outside in the sun and have a beverage.
If you had one million dollars, what would be the first thing you would buy and why?
Oh wow, when a big question is asked… I would probably buy a boat and move to Italy.
If you could be any animal, what would you be and why?
Dolphin. They always seem very happy and apparently, are very smart as well.
What is your hidden talent?
I can juggle. It took some practice, but once you get it you always remember it.
What is your favorite soccer moment and why?
My favorite soccer moment would probably be playing my first minutes for my home club at [the] top level. It was something that I had worked towards for a long time.
What is your favorite thing about being a student-athlete at ART U?
It's so much fun being a student-athlete and [it's] also a lot of work. What I like the most is to be able to play the sport I love with great group of guys as well as have the opportunity to pursue an education along the way.