By Tyler Callister
Earlier this summer, it was announced that 3-D Animation & Visual Effects Executive Director Catherine Tate won Best Visual Effects at the 2022 Premios Fugaz for her work on the short film "Tranvia." The awards are part of CortoEspaña, Spain's top film festival for short films.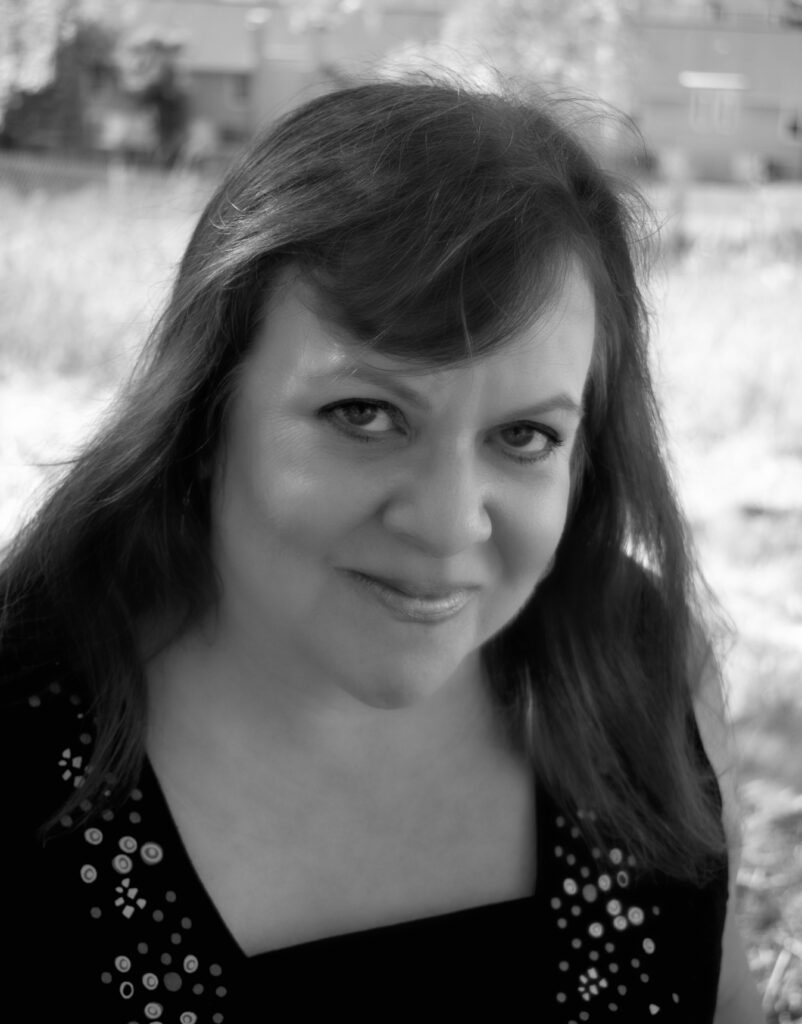 The award marks another success in Tate's long career in the film and entertainment industry. Tate has worked on 60-plus feature films and shorts, including "Star Wars" episodes I and II and the Academy Award-nominated "Beasts of the Southern Wild" and "Theeb."
"Tranvia"—trolley in Spanish—is a psychological horror about a young woman's ride in a trolley car that turns deadly. The short film features visual effects created by Tate and her collaborative team at StudioX, the Academy's in-house visual effects studio housed in the School of Animation & Visual Effects (ANM).
"It was so exciting to get the award," said Tate. "The fact that our little class, Studio X, is actually doing world-class visual effects and winning awards, and standing up to professionals, is a pretty big deal. For a school, that's pretty amazing."
Tate launched StudioX (originally Studio 400A) at the Academy in 2007 to allow students to engage in real-world animation and visual effects projects. This kind of exposure, following projects from pre-production to post-production in a collaborative environment, sets ANM and its students apart.
"Our program, we believe, is robust; it's different from other schools," said Tate. "We really do mirror the professional pipeline, and we have real clients and deadlines."
A real-world experience
Visual elements often play a significant role in the storytelling of a film. For "Tranvia," the visual effects that the StudioX team created included digitally rendered fog, cracking windows, and animated blood.
"The visual effects are like another character in this film," explained Tate. "It helps wrap the audience in and tells the story."
According to Tate, ANM alumnus Ethan Zhao (M.A. '15) was a vital part of the creative process. Zhao stepped in and took charge of creating the moody effects, including much of the fog seen in the film and cracked windows.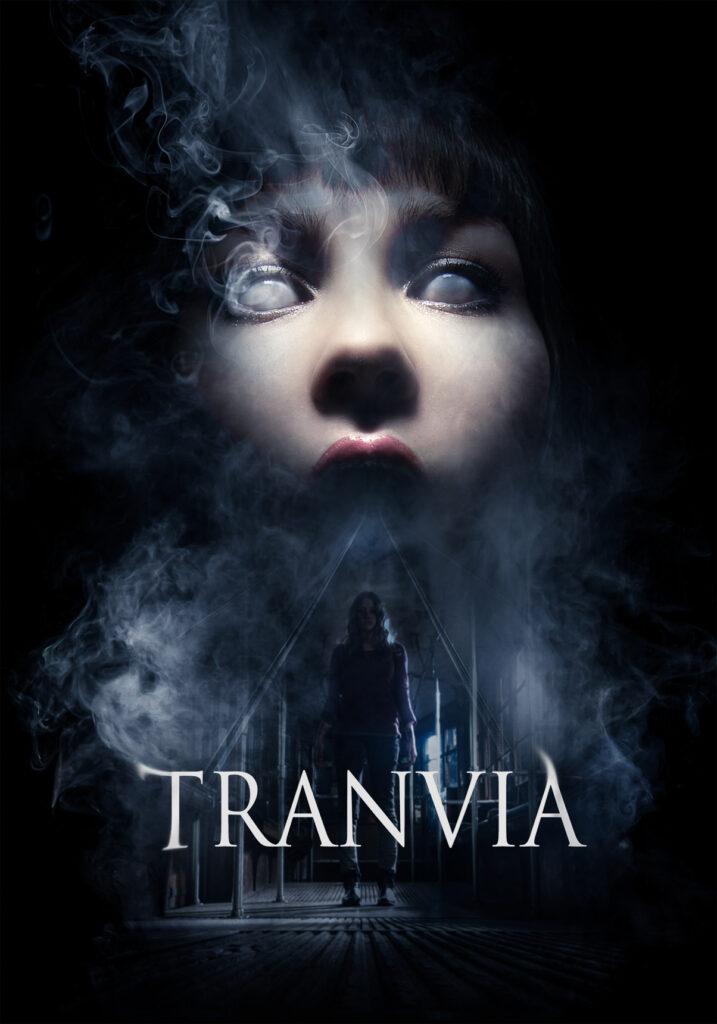 "He's a naturally talented art director," said Tate. "And his signature style of dreamy effects fit in well with the film."
Zhao, who currently works as a compositing supervisor for Ingenuity Studios in Los Angeles, said "Tranvia" was one of the most significant projects he worked on at the Academy.
"We had lots of students on it," said Zhao. "It was many semesters, and [many] artists in and out."
He added that Tate was a major inspiration to him and the other students working on the film.
"Catherine is more like a friend to the students," said Zhao. "She is also so talented. She deserves the praise for 'Tranvia.'"
From "Market St." to "Tranvia"
Although "Tranvia" has been garnering attention recently, the film's history with the Academy goes back eight years.
Initially conceived by director and Academy alumnus Carlos Baena, the film began as a project that he and producer Sasha Korellis (now ANM production manager and head of StudioX) brought to Studio X in 2013.
Following several semesters of collaboration with the students and faculty at StudioX, Baena and Korellis presented a screening of the film at the Castro Theatre in 2015, under the film's original title, "Market St."
However, the film lacked certain elements to hold it all together at the time, Korellis explained.
"We took it to festivals [in 2015], and it wasn't doing very well," said Korellis. "The audience didn't understand the story well enough."
After shelving the film for a couple of years, Baena and Korellis returned to the film and added new shots of the characters to support the explanation of the story. In 2021, they retitled the film to "Tranvia" and submitted it to festivals again. This time, they received a huge positive reaction.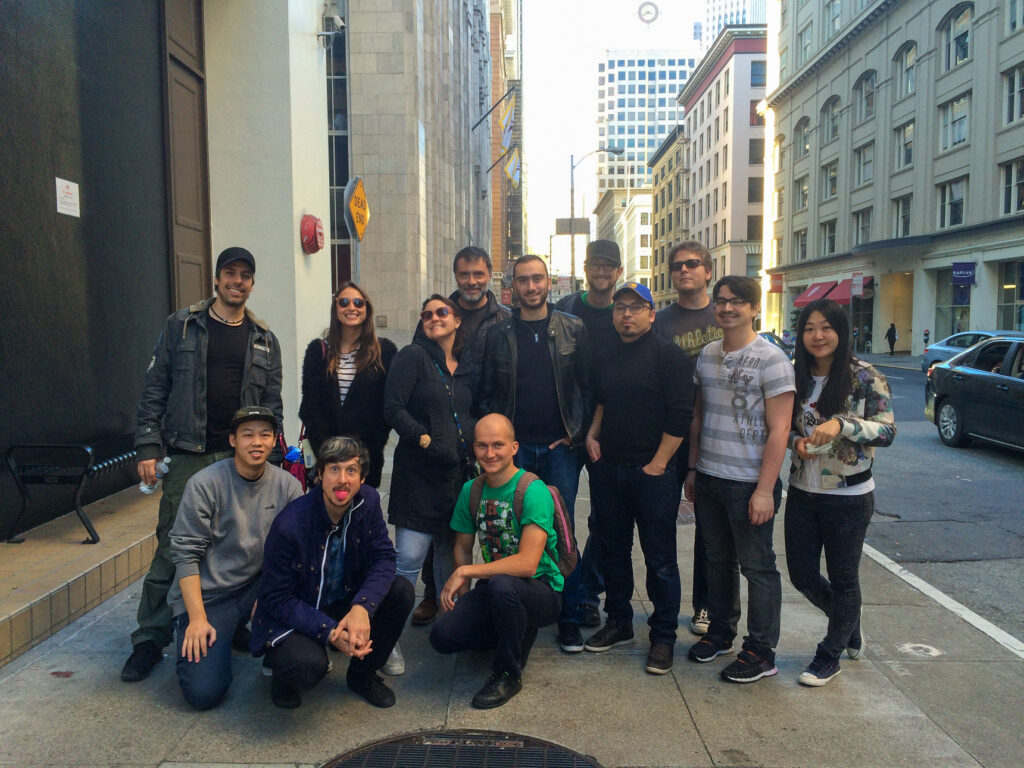 "We showed it to our distribution company, and they said this is such a different film, you could go out into the festivals again," said Korellis. "And now, all of a sudden, we're getting into every single festival, and it has this new life."
In addition to the recognition at the Premios Fugaz, "Tranvia" was an official selection in 15 other festivals, including the 2021 FKM Festival de Cine Fantástico de A Coruña, HorrorFest International, and Sitges Film Festival.
While the film has found its way to top festivals in its genre, Korellis hopes people see it as more than just a horror movie. It's also meant as an homage to San Francisco.
"For Carlos and I, it's dedicated to San Francisco and our love for San Francisco," she said. "It's kind of our love-horror story to the city."
More than awards
Tate said her Best Visual Effects win for "Tranvia" is not solely about the accolades, as the film's success represents the best of what ANM hopes their students get from being a part of StudioX.
"Once students get out into the world, we've had so many say, 'I felt like I was in a familiar environment. I felt like I've been here before because of what I learned in school,'" said Tate.