By Tyler Callister
Long before he worked as an animator for hit shows like Netflix's "Stranger Things" and Disney+'s "Chip n' Dale Rescue Rangers" feature film, Romualdo Amaral was a kid who loved going to Blockbuster Video.
He remembers going to Blockbuster at 11 years old and renting the animated Disney movie "Hercules" on VHS. After the credits rolled, he watched the "behind the scenes" feature—how the Disney animators drew, colored, and executed the classic film.
Amaral, who now holds an M.F.A. from the School of Animation & Visual Effects (ANM) at Academy of Art University, knew back in the heyday of Blockbuster that he wanted to be a professional animator. But growing up in the city of Uberlândia, Brazil, a career in animation would be a challenge.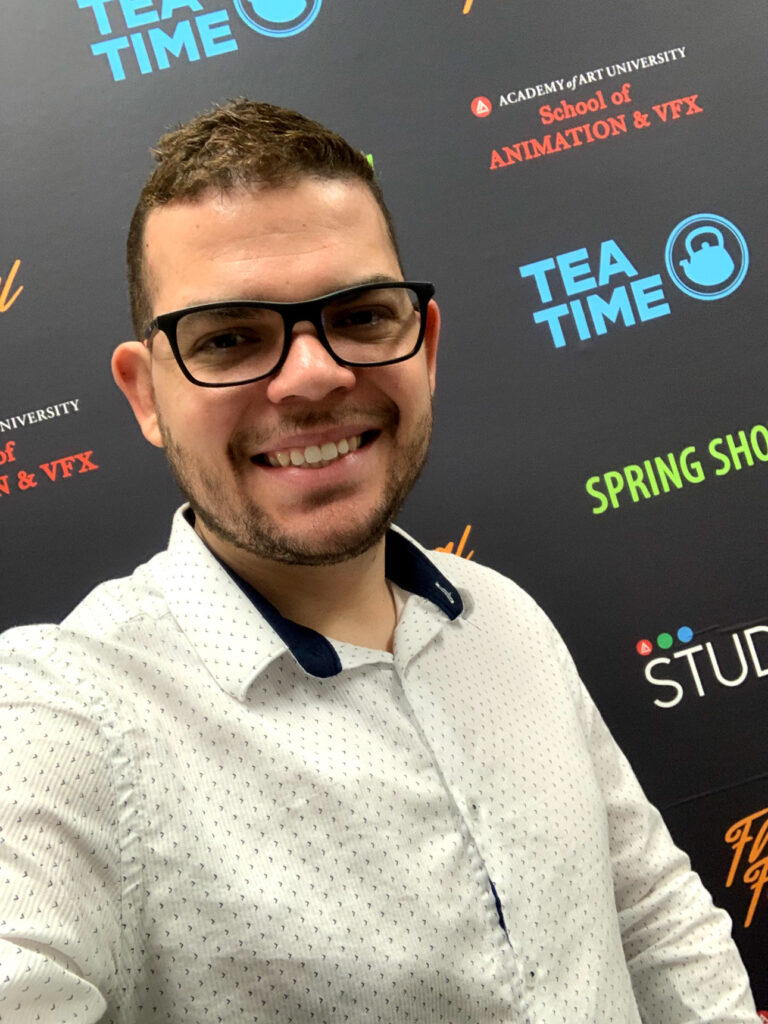 "If you want to have a career as an artist in Brazil, it's really hard," he said. "It's hard financially. We don't have the financial support. In Brazil, we have this idea, this culture of 'you need to be an engineer, you need to do med school, you need to do law school. You need to have a good career to make money.'"
So, Amaral chose a practical career to start: computer programming. After getting his B.A. in computer science from the Federal University of Uberlândia in 2012, he worked for five years as a software engineer. But he never gave up on his dream of working in animation.
"With computer science, it's just programming, it's just code, code, code," said Amaral. "But I like to create. I [wanted] to be an artist. So I thought, "Hey, how can I bridge computers with art?'"
He found inspiration in another Brazilian animator and legend in the business: Carlos Saldanha, the director behind the "Ice Age" and "Rio" animated film series. Like Amaral, Saldanha started in computer science before transitioning to 3-D animation.
Amaral looked for master's programs in animation and came across the ANM program at the Academy in 2015. He took advantage of the school's online program, completing his first year online from Brazil. He later moved to San Francisco to complete his degree.
Upon his arrival in San Francisco, Amaral set his sights high. He wanted to be more than just an animator and participate in all aspects of a given project's pipeline.
"I never wanted to just be the guy behind the computer doing animation," explained Amaral. "I have leadership skills. This is why I wanted to be a director."
When the opportunity came up to do a short film for his thesis, he jumped at the chance, knowing it would be quite a task.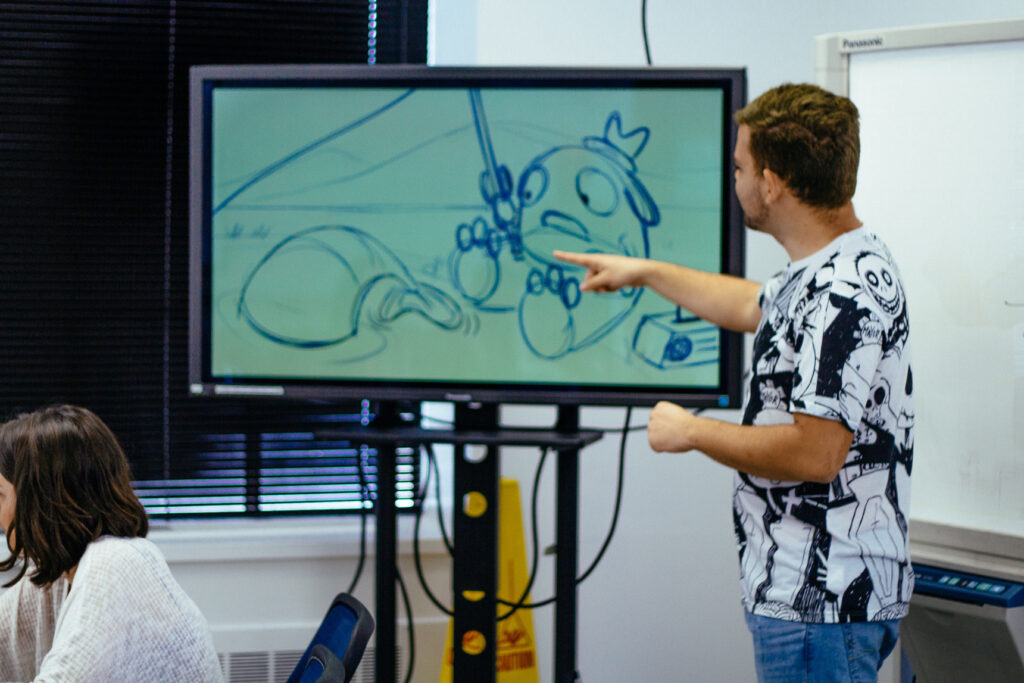 "They told me that making a short film is really hard, and a lot of students are not able to finish. But I accepted the challenge," he said. "I believe in myself and want to work hard and make it happen. If I need to sleep just three hours per night to make something good, I will do that."
Amaral worked with ANM's Studio X to create his short film, "Steve's Catch."
Sasha Korellis, Studio X head of production, shared that taking on a project that size was impressive for a young animation student. "[Amaral] was delightful to collaborate with in Studio X when he was directing and producing 'Steve's Catch,'" Korellis said. "He was managing a team of over 100 students and several faculty leads. [It] was a magnificent feat, which was translated into a lovely film."
Amaral's success seemed to grow from there exponentially. After graduating with his M.F.A. in 2019, he landed a dream gig: working for The Third Floor, Inc., which put him to work on the Marvel Studios/Disney+ series, "The Falcon and the Winter Soldier."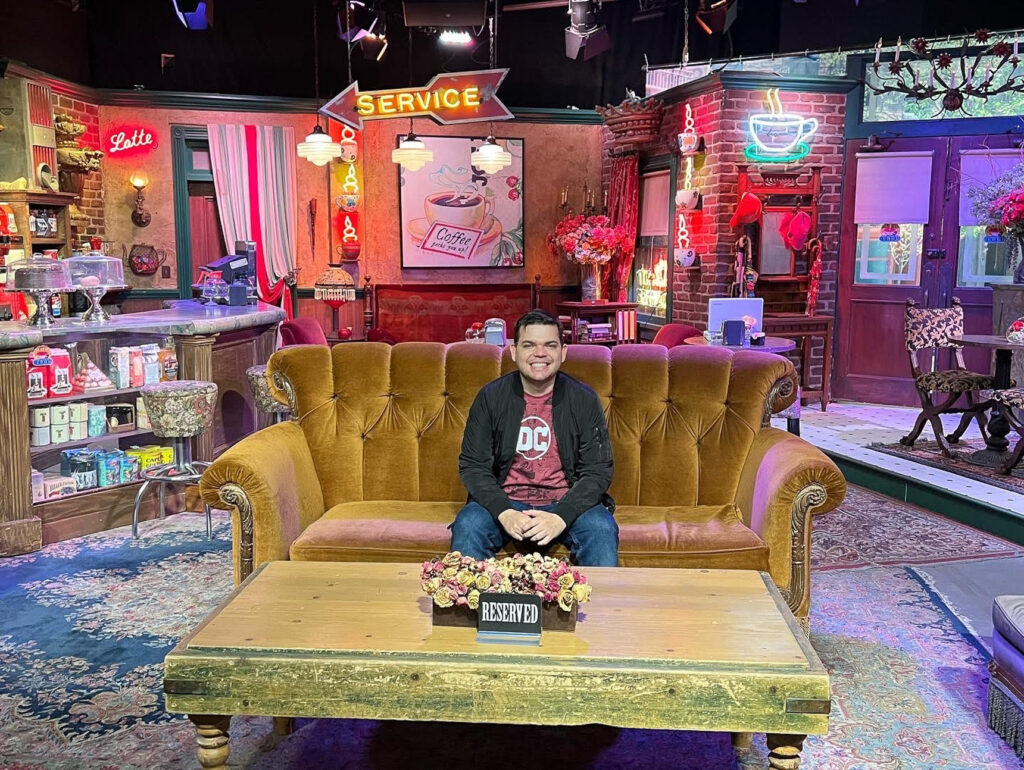 "I remember getting the job offer on a Thursday night, but I had to be in Atlanta the following Monday morning," he said. "So, I packed my bags and moved to Atlanta in two days. Working inside the big studios with other members of the production team and closely following the soundstages was a remarkable experience for my career."
After the stint with The Third Floor, Inc., Amaral returned to California to work for Technicolor, Inc. in Los Angeles, where he worked on commercials for Alienware, Dell, and Intel. His most recent role is 3-D animator and visualization artist for OPSIS, where he has contributed to projects for Netflix, Sony, Lionsgate, and Universal.
Amaral said that, in the future, he still dreams of sitting in the director's chair—a goal he's steadily working toward.
"Anything I do, whether it's work hard in school for good grades, or work as a software engineer, or work in animation, I put my all into it," he said. "In everything, I push myself to be my best."