The Project Renaissance logo designed by Team Ethos as part of the FA21 corporate-sponsored class.
By Greta Chiocchetti
At the New York World's Fair in 1939, the General Motors Company presented "Futurama," an amusement ride and exhibit predicting what the world of tomorrow might look like, designed by famed industrial designer Norman Bel Geddes. The ride, which transported visitors over a large model of a region of the United States, famously introduced the American public to the concept of a network of freeways connecting the nation.
By the following New York World's Fair in 1964, just over 20 years later, General Motors had already developed a working prototype of the national highway system, and American suburbs were connected by miles of interstate expressways.
To honor the upcoming 100th anniversary of "Futurama," students in the School of Industrial Design's (IND) corporate-sponsored class at Academy of Art University worked alongside top designers from General Motors to imagine an autonomous vehicle experience in the year 2039. Last fall, students from the Schools of Interior Architecture & Design (IAD), Graphic Design (GR), Web Design & New Media (WNM), Advertising (ADV), Fashion (FSH), and IND developed innovative design solutions for the future, which they dubbed Project Renaissance.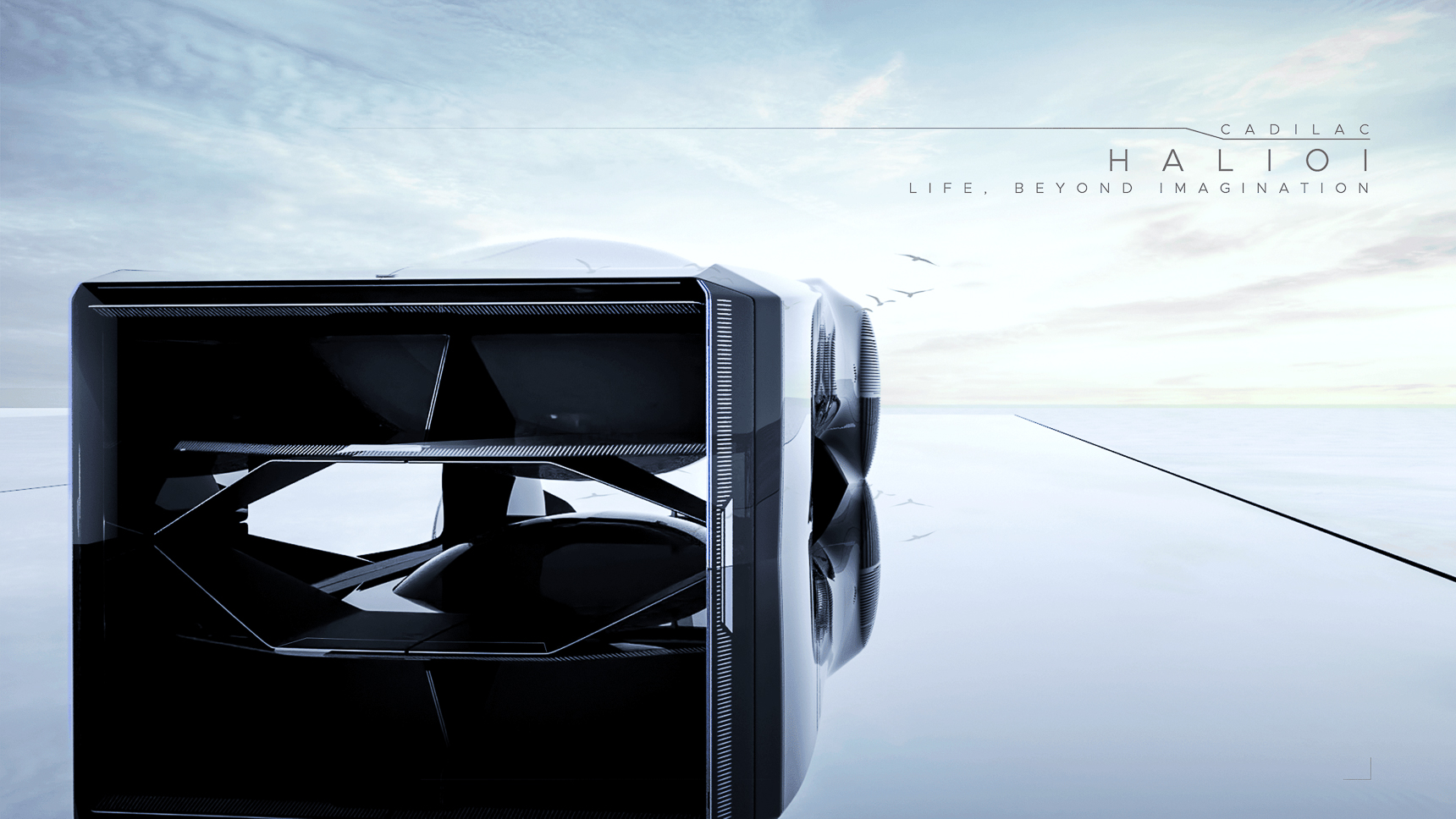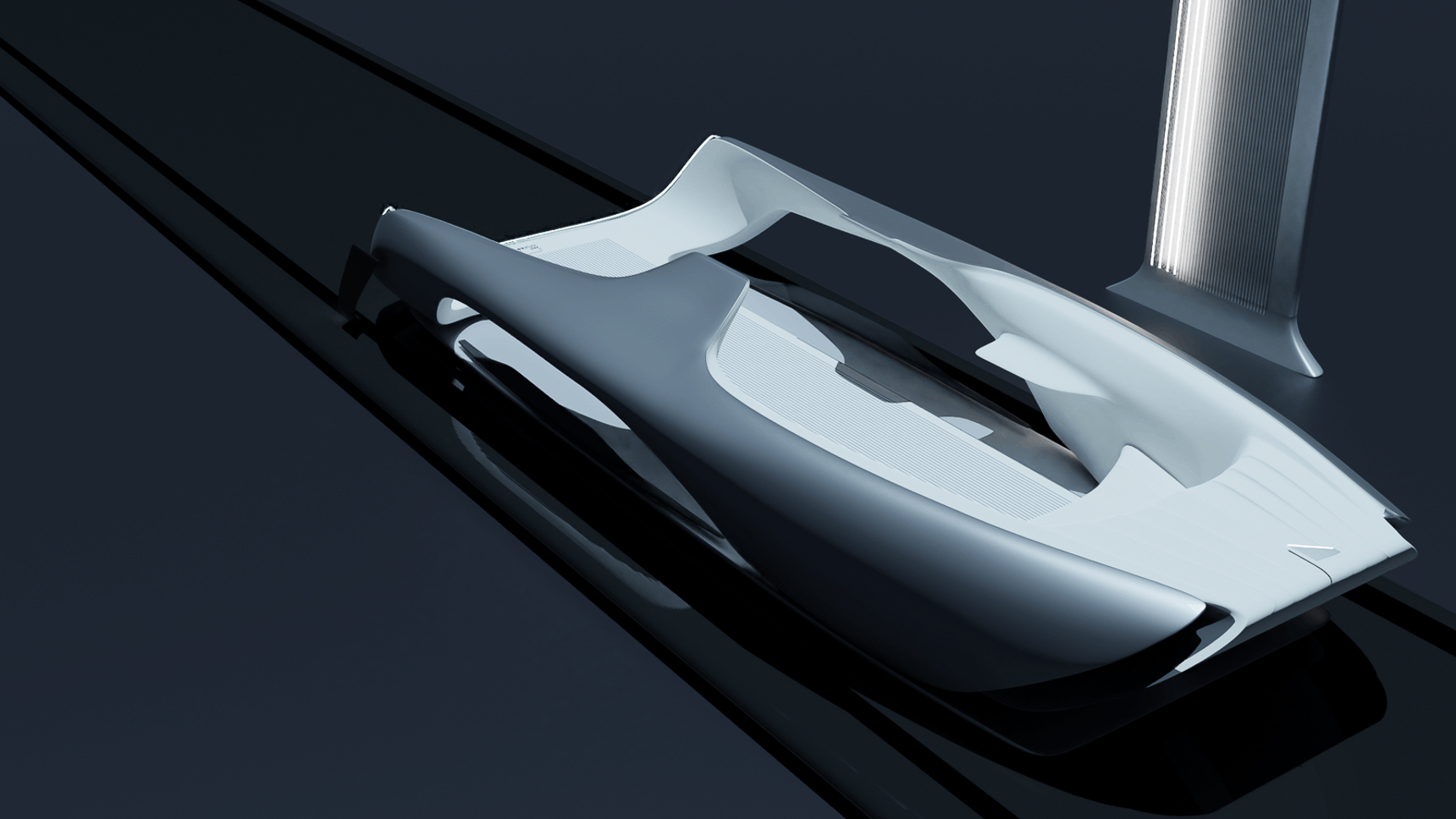 "One of the things we really love about the Academy is that it does such a great job of [creating] multi-disciplinary curriculums and finding out how things can interact and relate instead of [focusing on] the traditional disciplines, as in other schools," said GM's Executive Director of Global Advanced Design Brian Nesbitt, who was a guiding force of the semester-long collaboration.
Echoing that sentiment, GM Design Director Frank Saucedo added, "I think that's the beauty of your program. That people can flex back and forth, and that you can create new types of designers and sculptors." 
"The creative vision of Academy of Art University students combined with the brilliant history of General Motors have created some truly exceptional collaborations," said Academy of Art University President Dr. Elisa Stephens. "We're so proud of all the teams that participated in honoring the 100th anniversary of 'Futurama.'"
Project Renaissance: The teams
Students in the course were divided into teams, which produced four design concepts in just 14 weeks. These four teams were Axon, Durant City, Halioi, and Wanderer.
A fifth team, Ethos (Rex Cong, GR; Shixiong Du, GR; Mark O'Dell, ADV; Krithika Sengottaiyan, FSH; Yunlei Shen, WNM; Una Su, IND; Paul Chikan, sound engineer), oversaw the cohesive design of the four proposals and created a sleek website to show them off, creating a polished, four-pointed logo to encompass each of the design teams' projects.
"Ethos is the collective spirit and character of Project Renaissance," explained O'Dell. "Our goal is to create a unifying format for all teams to showcase a holistic approach to innovation. Each team explores a unique application of multi-sensory engagement that's tailored to the specific demands of the user."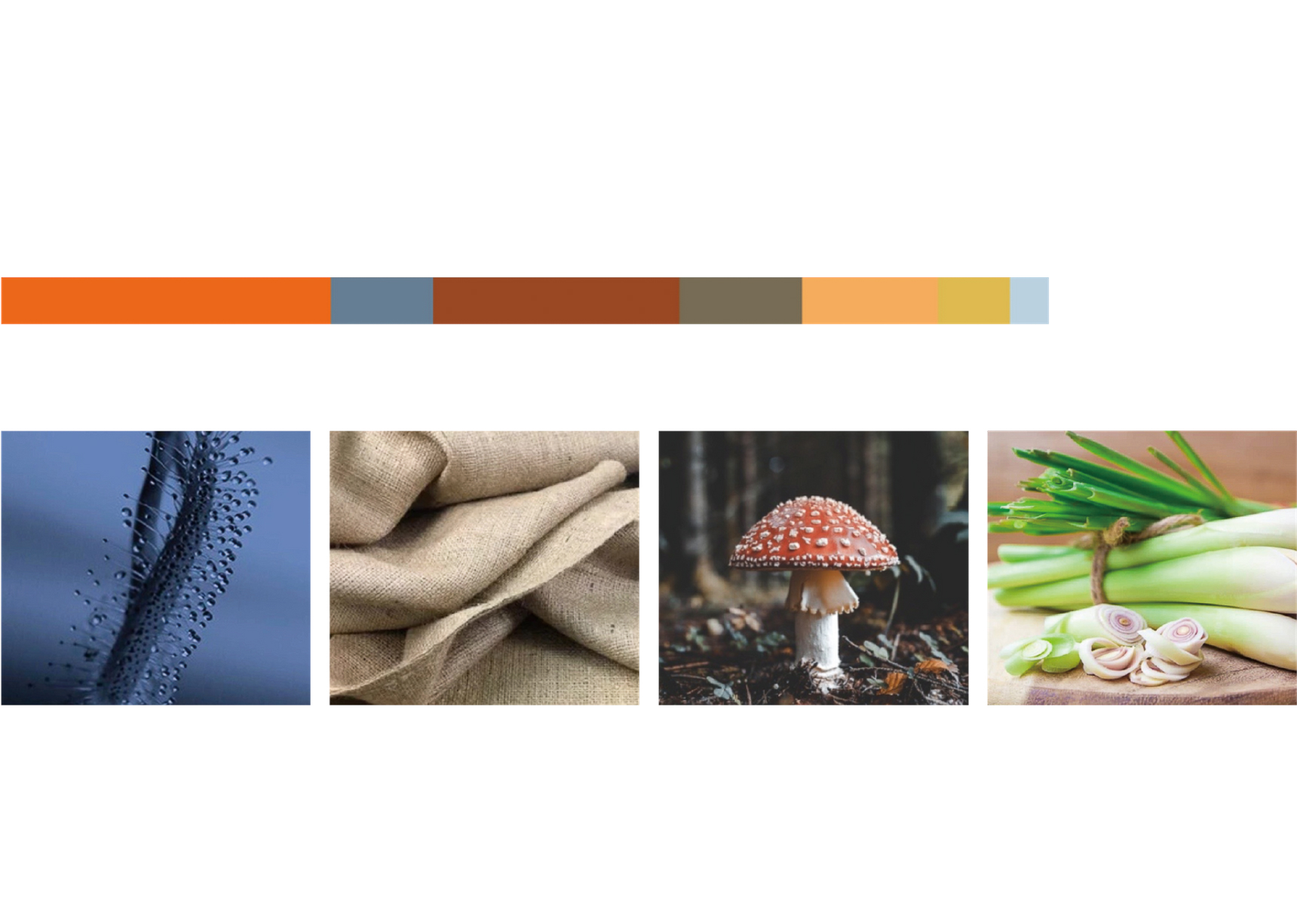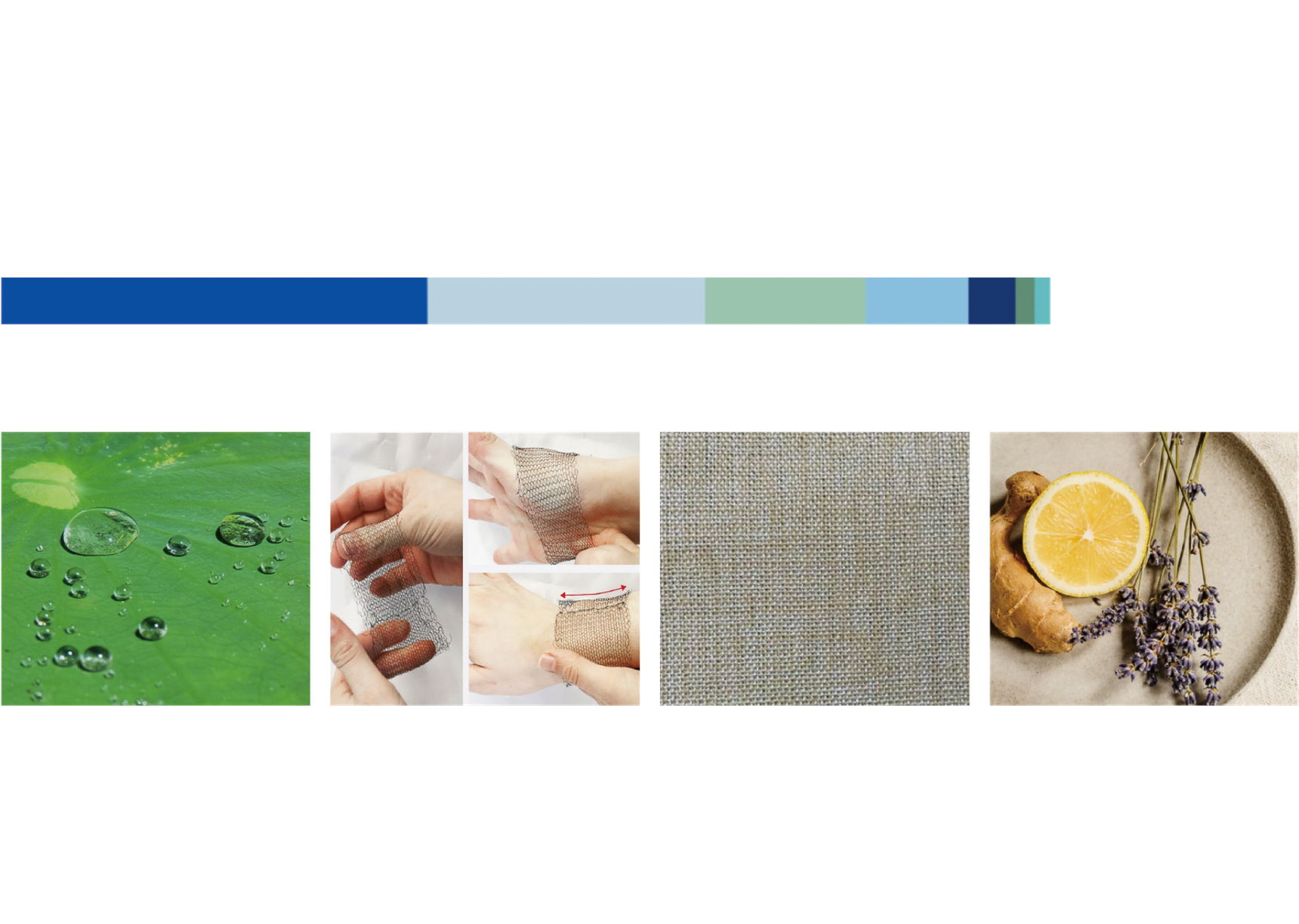 Team Ethos zeroed in on using multi-sensory experiences to enhance the overall user experience.
"Studies have shown that when people learn using more than one sense, that information is more likely to stick," explained Ethos team leader Du. "We want to use such a powerful tool to tailor an immersive experience for our customers."
To illustrate this—and add an unexpected sensory element to a Zoom presentation—Sengottaiyan curated a package containing smells, tastes, and textures that represented the ethos of each team's project that was sent to the GM Global Team. Bergamot, orange blossom, and thermal chrome yarn for Axon; amber, musk, and hemp cotton capture the natural wildness of team Wanderer; touch-thermal sensitive fabric with herbal and patchouli notes for Durant City; bamboo cotton, lavender, and geranium epitomize Halioli.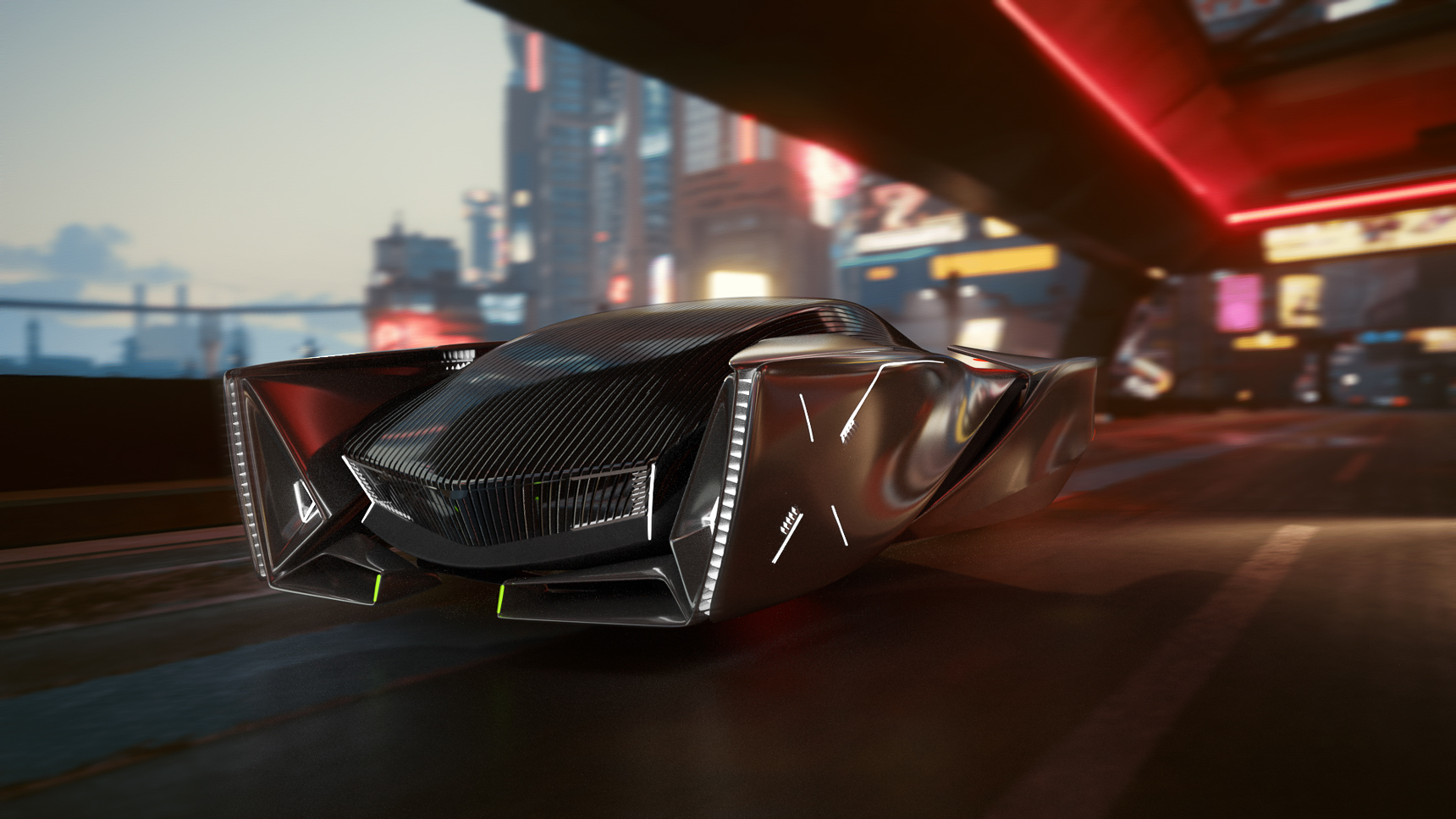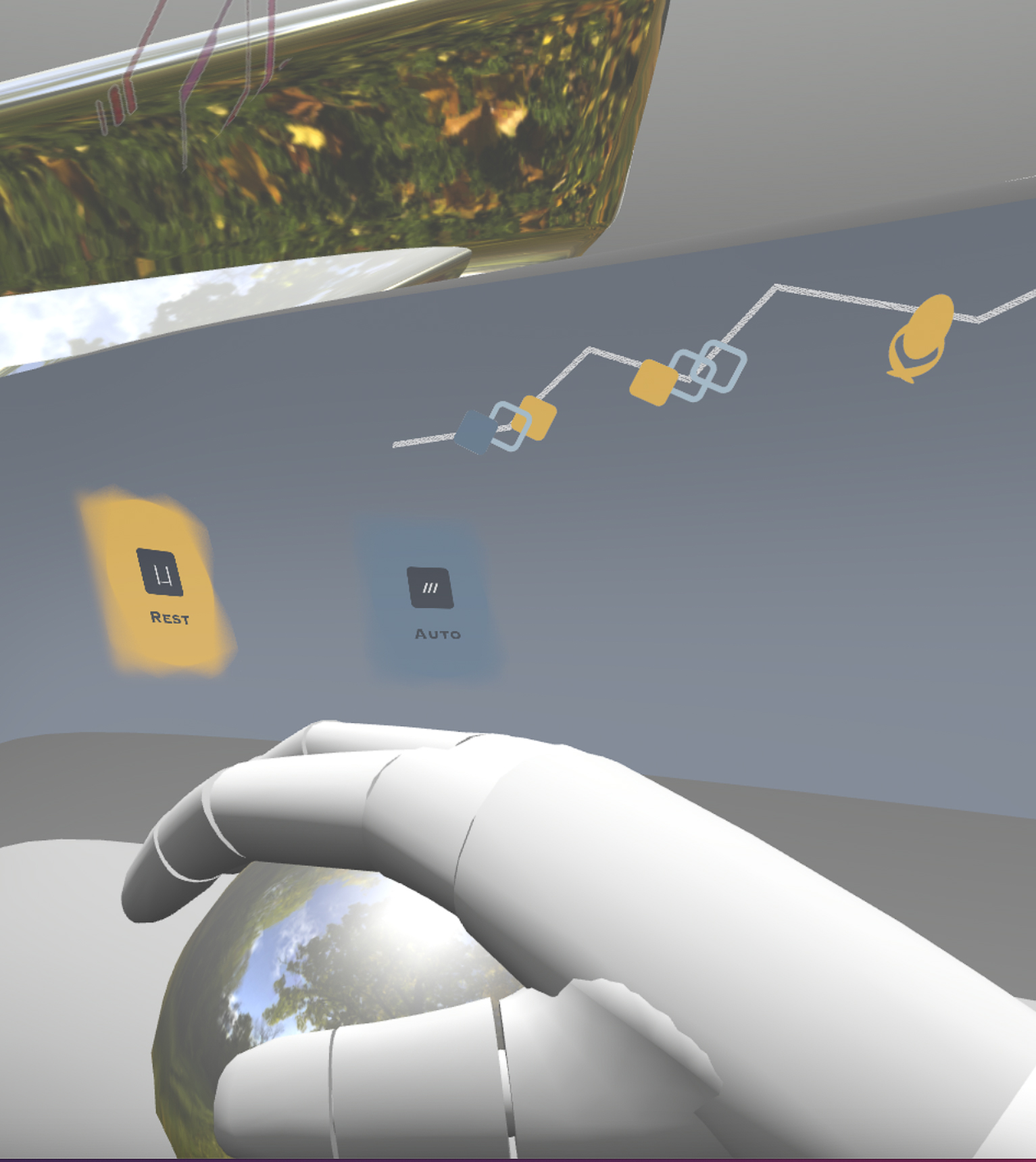 Team Axon (Cedric Le, IND; John Delima, IND; Tiffany Liao, IND; Stella Kim, IND; Gudrun Jona Gestsdottir, IAD; Xinyue Li, WNM) presented their vision for sustainable, inclusive, personal mobile sanctuaries that could emerge from GM's Cadillac brand.
"We are Axon, and we believe the next evolution of Cadillac is fully immersive," said Axon team leader Le.
Using the most cutting-edge neurotechnology available, Neuralink, Axon is much more than an automobile. The vessel can track and alleviate mental fatigue by monitoring stress levels and offering assistance to individuals with limited mobility to create a more inclusive experience. Students followed real emerging technologies, like BrainGate technology, which would allow users to regain lost senses or implant thoughts.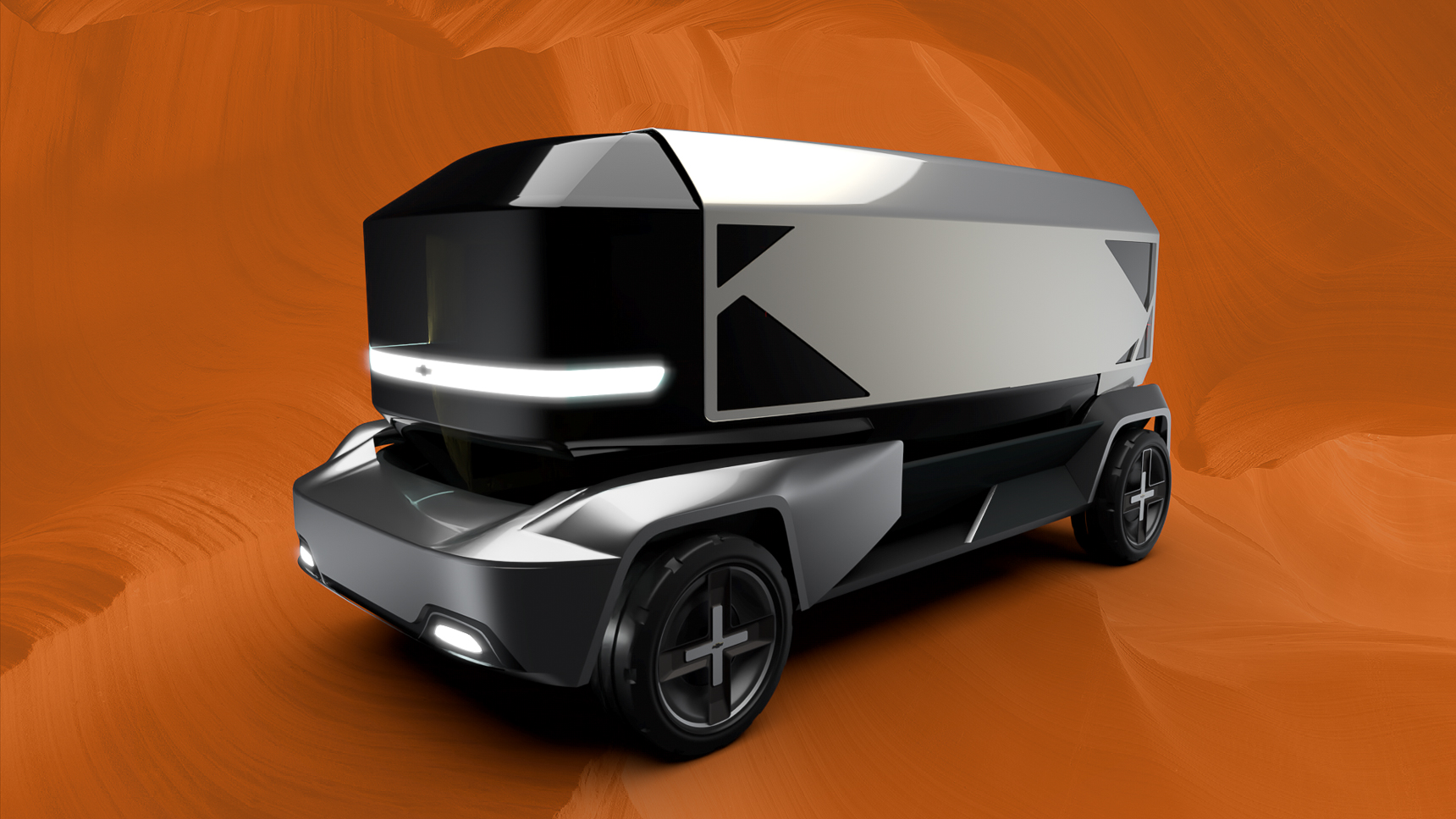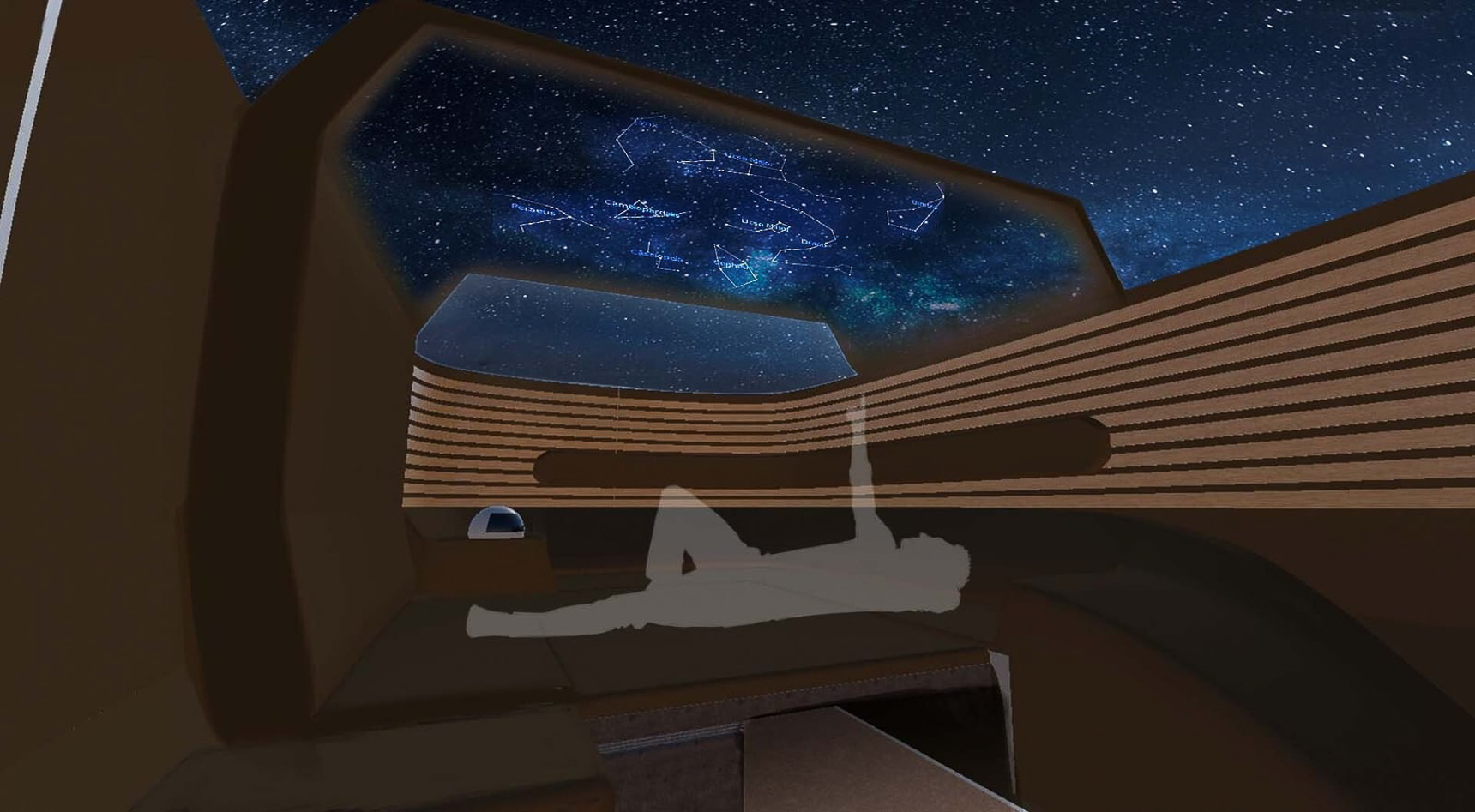 Team Wanderer (Joel Thomas, IND; Connor O'Neill, IND; Mingyang Zhang, IND; Shiny Fernandes, WNM; Haley Arnold-Jolley, IAD; Allison Ayers, IAD) proposed a network of "comfort stations," targeting young adults' growing interest in nomadic lifestyles.
The sleek vehicles, which come with a helpful AI assistant, are designed for travel, sleep, and living—serve as transportation and lodging. When users are ready to connect to luxurious "comfort stations" around the country, the vehicle's cabin—the living space—can detach itself from the wheels below to dock itself into a larger pod while the rest of the car charges.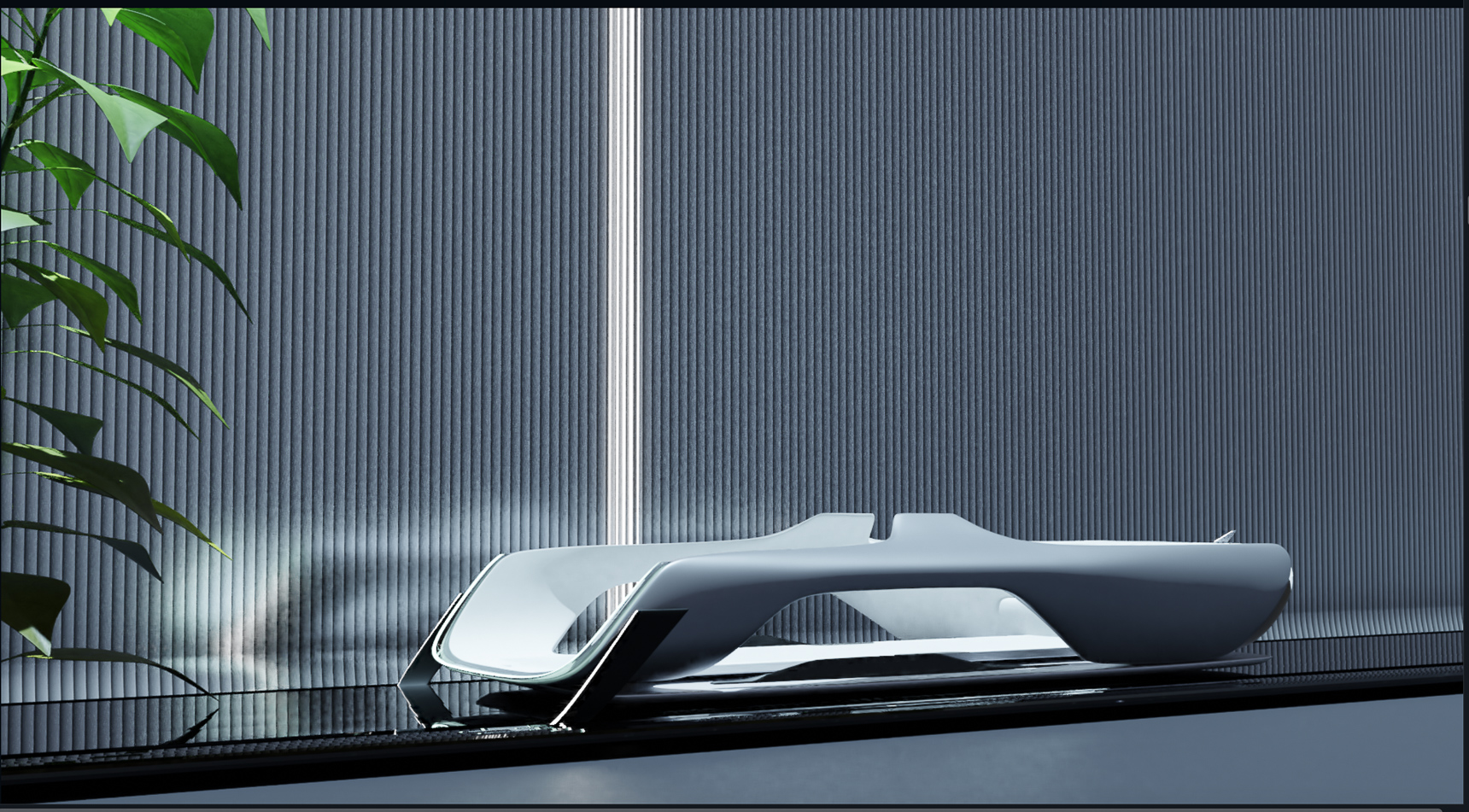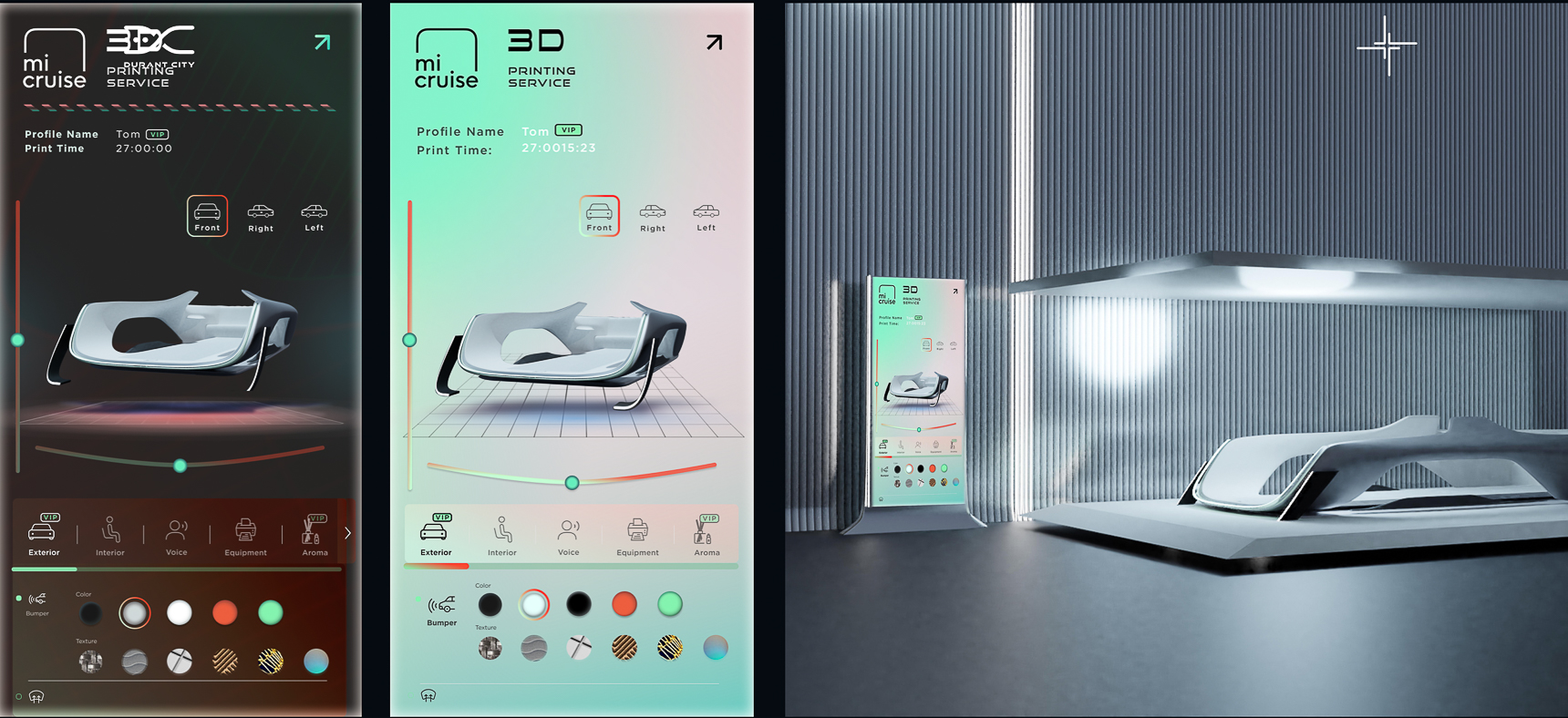 Team Durant City (Roberto Bautista, IND; Alice Chen, WNM; Melody Fields, IAD) was named after GM's founder, William C. Durant, and was inspired by his inventive spirit. In addition to designing a smart electric vehicle, miCruise, that includes AI elements to schedule and plan every detail of a traveler's itinerary, the team created Durant City, a sustainable city that reduces global emissions. With eco-friendly architecture designed with green roofs, solar power, and wind power and built with sustainable materials, Durant City is a zero-emissions haven.
"We wanted to create a seamless transition from when the user enters and exits the vehicle to enjoy the rest of Durant City," said Fields. "We've achieved a clean and minimalistic design—inspired by the letters D and C for Durant City."
The miCruise, which utilizes cutting-edge hovering technology to provide an emissions-free option for travel, can be easily 3-D printed and recycled, virtually eliminating its carbon footprint.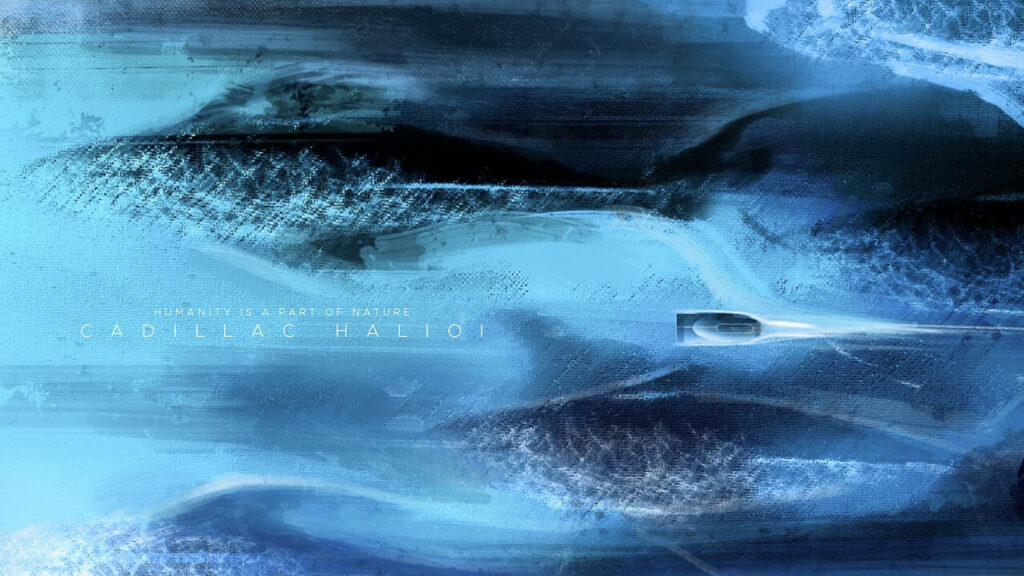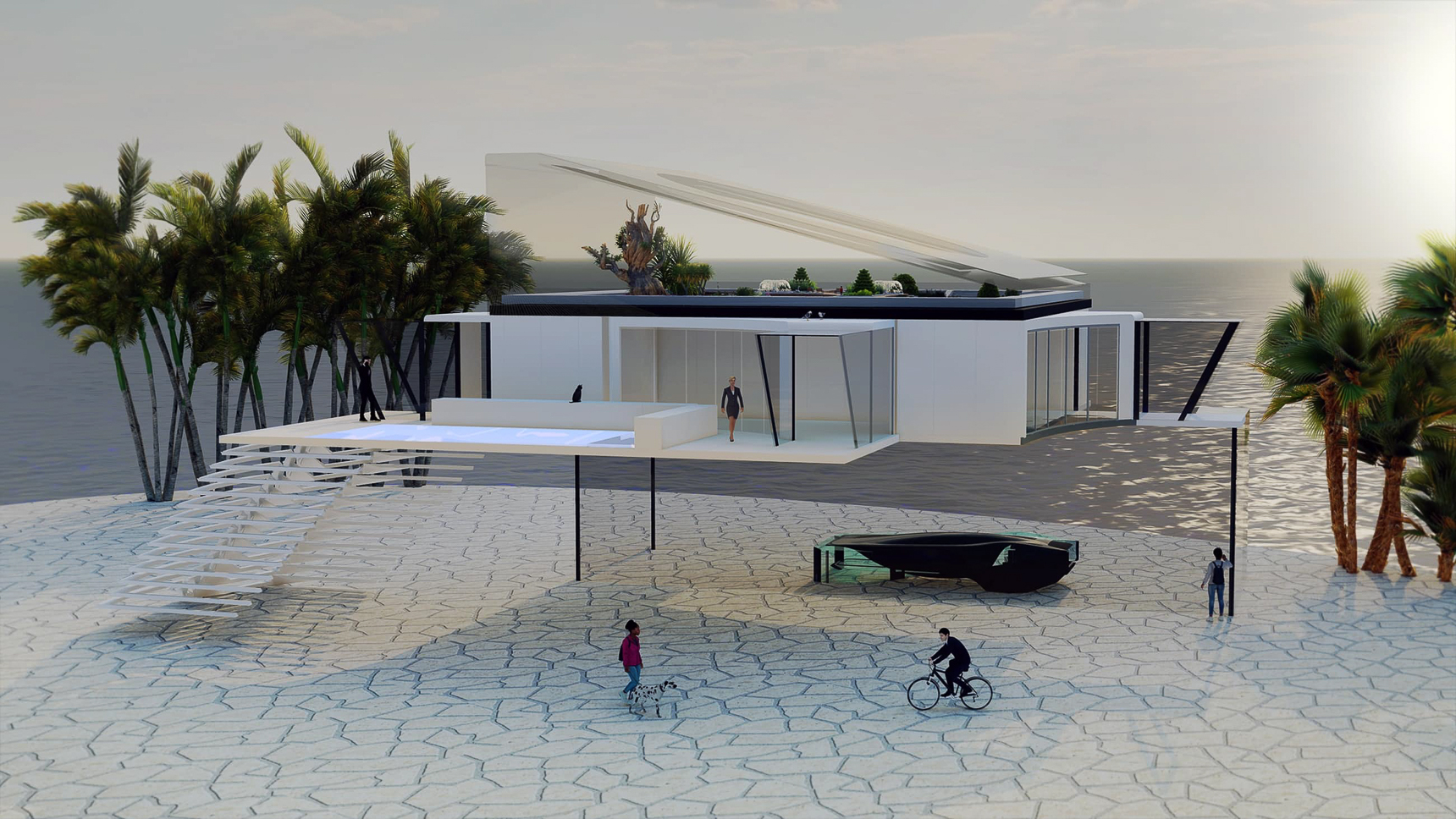 Team Halioi (Jenner Poulson, IND; Dong Joo Kim, IND; Una Su, IND; Jiaxin Xie, WNM; Asin Cheng, IAD) met the moment with a solution to a genuine—and imminent—problem: rising sea levels due to global warming. Their solution? Make homes and automobiles amphibious.
"Our aim is to build a sustainable human ecosystem on a clean slate while creating an opportunity for GM to reestablish their position of global leadership," explained team leader Poulson.
With a focus on sustainable luxury, the team's project zeroed in on how GM could "support human adaptation in a world where the effects of global warming are literally at some people's doorsteps." In addition to their reimagining of the GM Cadillac Halioi, which doubles as a submarine, the team proposed cutting-edge infrastructure, including an above-water hyper road and aquatic homes that use seaweed for energy.
Impressing the industry pros
As the teams' presentations came to a close, the designers from GM applauded the students' hard work.
"The students have painted a really beautiful picture of how you can take really high tech and nature and merge them together into something that's really fresh. And that goes for the UX/UI—it speaks to the design of the interior, exterior, and of course, the architecture," said Saucedo. "This has been a tremendous amount of work—really well done. Your instructors have done a great job of guiding you, and I think that's shown through in what you've all produced."
All parties walked away feeling inspired, said GM Australia Chief Designer Frank Rudolph, who noted that "sometimes ideas flow both ways."
"It's been an absolute pleasure interacting with the instructors and the students," Rudolph said. "I feel that both parties have been given an insight into a whole diverse range of creative minds and the way they think. I feel energized watching this, and being there throughout the creative process has been an absolute joy."