By Kirsten Coachman
Like many people during the ongoing pandemic, Kendall Long was determined to make the most of her time in quarantine last year. And as 2020 came to a close, the 2014 School of Communications & Media Technologies (COM) alumna added a new job title to her résumé: Author. This past November, Long released her first book, "Just Curious: A Notebook of Questions," which is comprised of relationship-building questions as well as space for journaling enthusiasts to jot down their answers and thoughts.
"It's something that I've wanted to do for such a long time, so I'm glad that I finally was able to do it," Long told Art U News about the release of her first book. "[The] pandemic gave us a lot of time."
Before deciding to attend Academy of Art University in the fall of 2010, Long (and twin sister Kylie), a native of Southern California, visited the art school in San Francisco. Seeing what the Academy and COM both had to offer, Long instantly knew that it was a "tailor-fit" for her.
"The energy of the city was so great, and I loved how there was a sense of professionalism with the majors there," she said. "All of the teachers were professionals [and] were actually working in the field. I just liked how it felt like you were at work."
During her time at the Academy, Long was a student-athlete and competed on the Art U Track and Field team. She was later named to the 2010–2011 PacWest Academic All-Conference Team. As a COM student, Long took an active role in her department as a student representative and contributor to K-ART News. As K-ART News' film correspondent, part of her responsibilities included curating questions to ask at local film junkets where she interviewed stars such as Jason Bateman and Joseph Gordon-Levitt.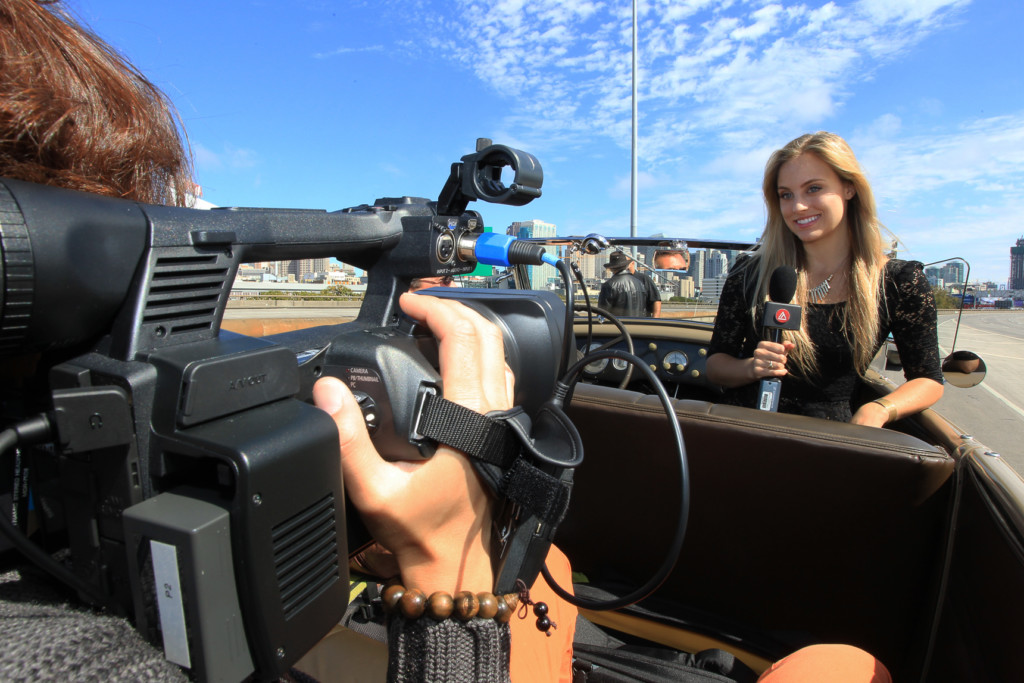 "Kendall was always a team player, ready to step up for any challenge, and showed spirit and energy back then," shared COM Director Jan Yanehiro. "In our Game Show Production class, everyone wanted to work with Kendall because she had fun ideas, always came prepared, and was willing to put herself at the front."
While in her final year at the Academy, Long began an internship at Discovery Digital Network. Working in a production assistant role, she researched content, worked on-location, and was responsible for editing content and publishing it to various platforms. She stayed in the role through graduation and earning her undergraduate degree before eventually relocating to Los Angeles for new opportunities and to be closer to her family. Long interned at Warner Bros. Television before working as a set dresser for TLC's "Sex Sent Me to the ER," Comedy Central's "Not Safe with Nikki Glaser," MTV's "Ridiculousness," and on the Kardashian's 10-year anniversary special.
Long was freelancing as a creative director for WhoHaHa when she found herself as one of the 29 women vying for the heart of race car driver Arie Luyendyk Jr. on "The Bachelor" in 2018. Among the things that audiences would learn about Long—aside from her love of taxidermy—was her curious nature. During one of her dates, Long's personal notebook of questions made a splash on social media after she asked Luyendyk if he'd ever try human meat if he was visiting a culture where it was a custom.
Following her appearances on both season 22 of "The Bachelor" and season five of "Bachelor in Paradise," Long joined the world of podcasting, helping single strangers find possible love connections on "Down to Date with Kendall Long," which premiered in September 2019.
"It's not surprising that Kendall has accomplished so much in such a short period of time," said COM instructor Dianne Fukami. "Even when she was a student in my COM 200/210 classes, she was a 'can-do' student, always working to improve her videos and volunteering to take on extra assignments for K-ART News. She produced quite a number of movie reviews and celebrity interviews for K-ART News that I continue to use as examples even now."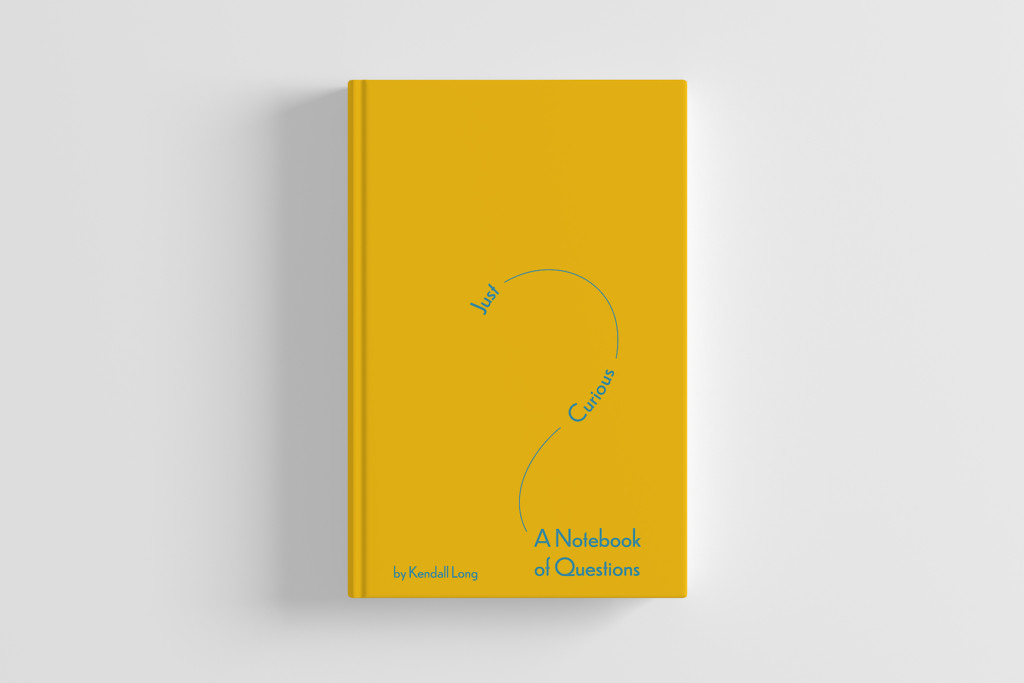 We recently caught up with Long over the phone to discuss her new book, the origins of her famed notebook of questions, and the importance of staying curious—especially while in school.
How have you been doing during the pandemic?
I've been good. One of the main reasons why I wanted to publish a book was because I wanted to have a project to do during the pandemic, or I would go absolutely insane. I kind of just made it a point to focus on that, and then [my dog] Pistachio was there, so he really helped me emotionally with all the craziness. I guess I just tried to keep myself busy as much as possible, but then use that time to do things that I never had time to do before, so I tried to take advantage of it.
On "The Bachelor," you introduce Arie to your notebook of questions, and there's an immediate response online to both the question you asked him and your notebook, were you surprised by audiences' reactions?
I was really surprised. I mean, I guess it's a very jarring question. I asked him so many questions, but that was definitely the question that stood out. And it's so funny because I ask questions like that all the time, and I never thought it was something that people would take, not personally, but just such an interesting question for people to hear. I loved that people wanted to hear more, and they really wanted me to publish the book. It took me a couple of years to publish, but that was the spark of the idea of publishing that book.
You've mentioned that you started collecting questions during your time in college. Do you remember the moment, or maybe the first question that came to mind that led to you wanting to compile them?
I was just always someone that would have notebooks and just collect things, in general. It was just one of the things I used to get to know people more. I was always curious, and when I was at the Academy, I did junket crew interviews for film and television. So, I used to think of a lot of questions to ask people when I was interviewing them for different movies or different films that were going on. It did start from me being really into journalism and really into interviewing people. I've always loved documentaries. Just getting to know other people's stories, that's where it really started.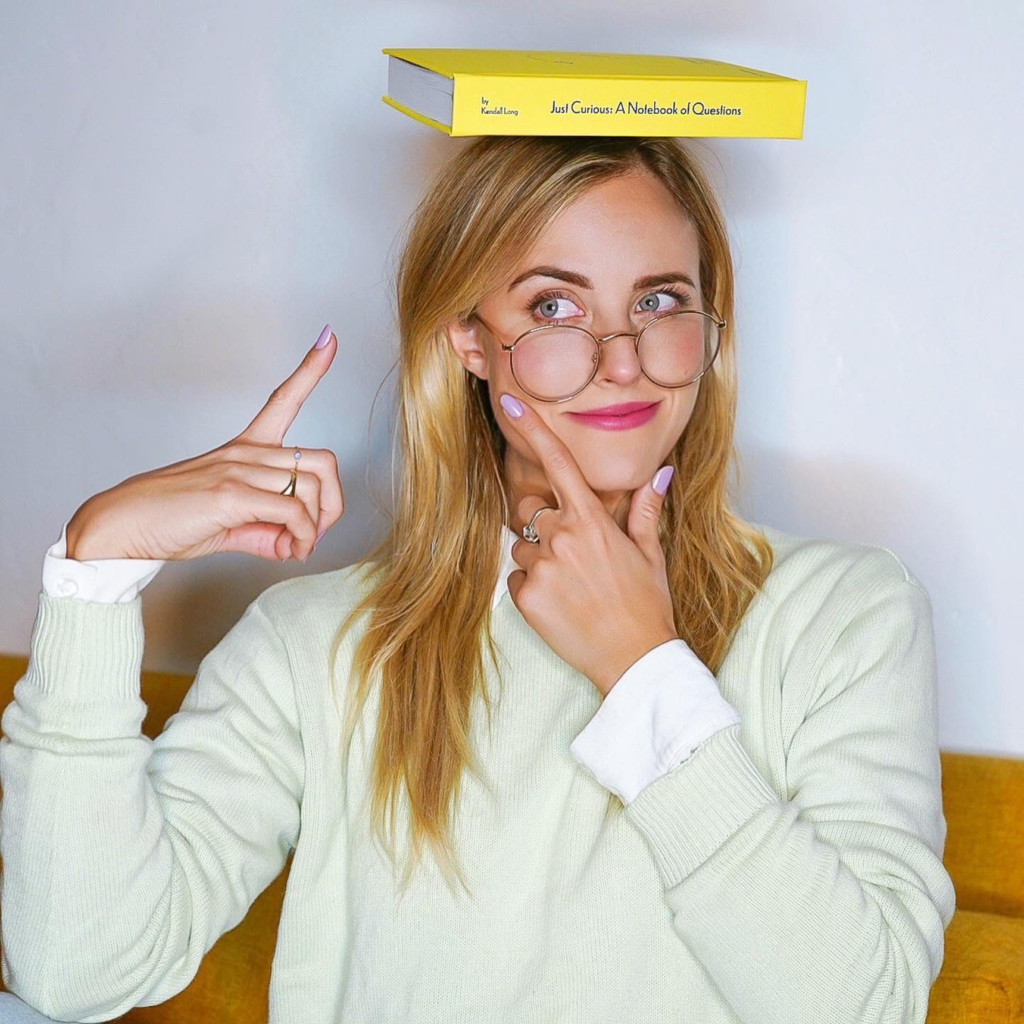 What's your approach to crafting a question or coming up with something unique and creative to ask that gets people to open up past a general yes or no?
The Academy did teach me not to [ask] a yes or no question. You always want people to elaborate and not to speak and let the other person answer. The cool thing about having a notebook of questions is that they kind of act like a scapegoat to asking really deep and obscure questions that you maybe don't want to bring up randomly. So, I kind of thought of it that way, like what I really want to know about people, what's the weirdest thing I can ask, and what questions can I ask that would lead me to get to know someone at more of an in-depth level. I really saw the notebook as a way to, you know, don't blame me for asking the question—blame the notebook. I was like, this is a weird question. Let me just ask you from here. It was almost like an excuse to start the conversation. Those are the questions I really looked for.
Do you have a favorite go-to question that you ask when you first meet people, or do you try to mix it up?
My first question that I ask is always, at what age did you learn the most about yourself? I love that question just because it tells you where someone is, what made someone become the person that they are today. What huge moment really impacted them, or what year really impacted them. And I think you can find out a lot about someone through that.
What's your favorite thing that you've learned about somebody that came from one of your questions?
I love the question, "If you had an alien space gun that could enlarge anything a hundred times its size, what would you choose?" And I get so many creative answers with that. Some people say, "Oh, I went to enlarge a coconut because I can create a coconut farm, or I'd want to enlarge a dollhouse and have my dream home." I love those kinds of questions and the answers that come with them because it shows the creativity that people have.
You released the book in November, and when you were starting to kind of decide on what types of questions to include, how did you narrow your list down to the 150 included in the book?
I definitely really had to narrow it down. I had over 500 questions that I accumulated over time, and I've used all of these questions in my life. I've brought them out with groups of friends, family, people I've been dating. I really chose the questions that started some interesting conversations—I would have conversations two- or three-hour conversations based off of one question. So, I tried to narrow it down to the ones that really brought about the best kind of conversations through my experience. I also asked friends, like, which ones did you like me asking? Which ones do you remember? So, the most memorable ones are in there as well.
How are you hoping that people use your book during the time that we're in right now when we can't really connect in person?
I just hope they use it to be curious. I think asking questions, getting to know people always takes practice. And I found that the more that I use these questions and have these questions, the more sometimes I don't have to bring the book with me. I just remember the questions, and it just really adds more meat to a conversation, and they're just so much more memorable. So, I hope people can use this book as a tool to really strengthen their conversations with people around them. It builds upon your curiosity and just having those really deep connections I think we all strive to have.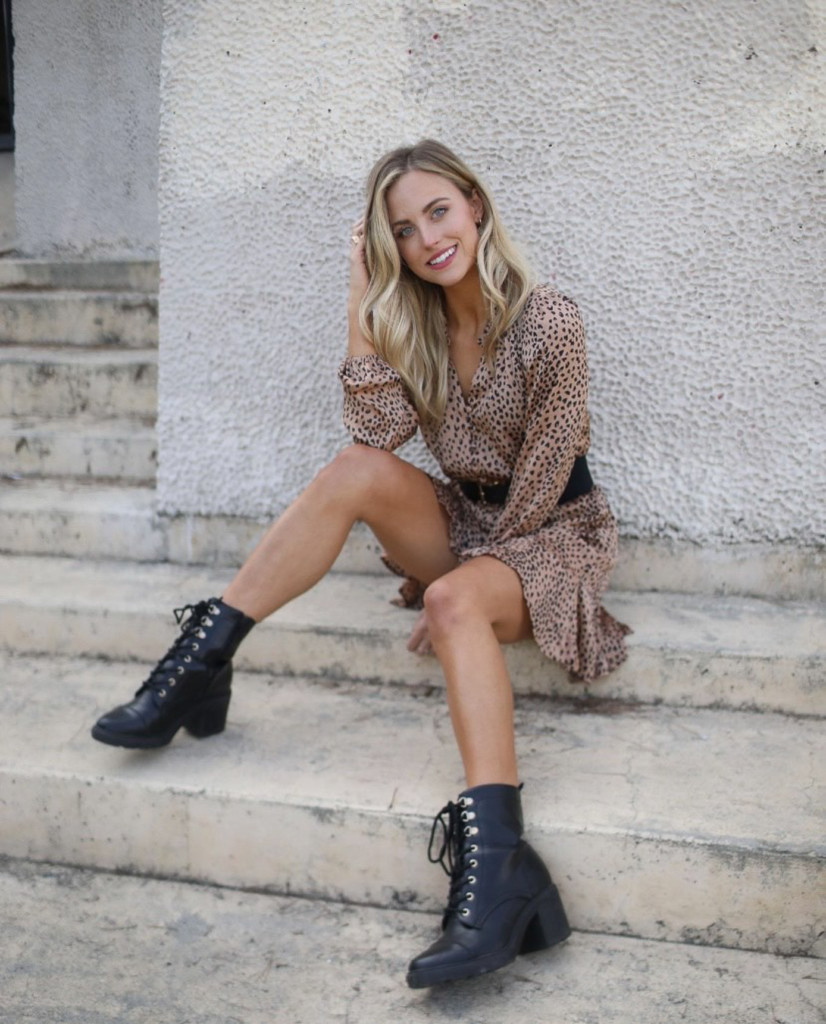 In addition to questions, your book gives readers a space to journal out their thoughts and answers. Has journaling played an important role in your personal self-care?
Oh, completely. I have literally so many journals and so many notebooks on my bookshelf. I feel like it's really important to just write your ideas on a piece of paper—even if it doesn't really make any sense—like a stream of consciousness. I used to write metaphorical poems about my life, and it just helps kind of get it all out there. When I feel really stressed or anxious, I just put all of it out on paper, and I think seeing it really, really helps. And I love looking back at what I wrote, and that's the one thing I love about this book is that you can answer the questions more than one time. Maybe when you first get it, you answer, and you write your thoughts. And then five years later, 10 years later, you go back, you read it, and then you write what the new answer is. Maybe you change your mind, or maybe you're different in so many different ways, and more has happened to your life. So, I like looking back and reflecting upon the person that you used to be and seeing that progression.
Now that the book is out, what's next for you, and are there any plans to bring back your podcast, "Down to Date"?
I love that podcast. It's just one of those things that's impossible to do in a Covid world. I would love to be back in the podcast format. I love speaking and interviewing people. That's really where I thrive, and I just love getting to know other people's stories or making a connection between people. So, I would love to do a podcast again, and I feel like just speaking in general, I'm not sure if it would be the same exact format. But yeah, it's definitely something that I'm excited about.
I'm also looking to publish more books, maybe more books that are more focused on specifically dating, or maybe doing one that's specifically about questions you can ask children. I'm definitely thinking about those avenues as well.
What advice would you have for Academy students as far as staying curious—both in their Academy journey and post-Academy life?
Just be open and curious. I think a lot of people have one goal in mind. They say, "This is my goal. I'm going to need this." It's almost like they think it's going to be a beeline, a straight line towards your goal, but often where you end up in life is never what you expect it to be.
Say yes to everything. Explore different ideas. Don't be so set on one goal or one career path. I think the thing that I learned the most is I've jumped all over in my career, and I never followed the money. I just followed what made me happy and my passion, and that's always led me to be successful.
This interview has been edited for length and clarity.