By Greta Chiocchetti
Late last spring, Academy of Art University School of Music Production & Sound Design for Visual Media (MUS) instructor and singer/songwriter/composer Raj Ramayya revisited a project from over two decades ago that changed the course of his career—and of an entire genre of television.
As part of a star-studded tribute that was streamed on YouTube, Ramayya re-recorded the ending song of the cult-favorite anime series "Cowboy Bebop" (1998), called "The Real Folk Blues." The chart-topping song's digital sales (#6 on Billboard Worldwide) plus ad revenue from YouTube generated over $52,000, which was donated to the CDC Foundation and Doctors without Borders to support the fight against COVID-19. Ramayya partnered with Mason Leiberman from Tencent Games along with Funimation and Victor Publishing in Japan to re-release "The Real Folk Blues" internationally.
"We were all sitting by our computers in the early days of the lockdown, with our huge beards and long hair, not going anywhere, waiting to make some music," Ramayya joked.
When "Cowboy Bebop" first debuted in the spring of 1998, the TV anime series wasn't poised to become the cult classic that it is today. The science fiction show, which follows a rag-tag crew of interstellar bounty hunters, was seen as risky for its portrayal of violence and drug use—putting off both advertisers and even the arm of the Bandai corporation that had originally produced it. But what started as an unlikely newcomer to the genre became a work of art that would revolutionize the future of anime.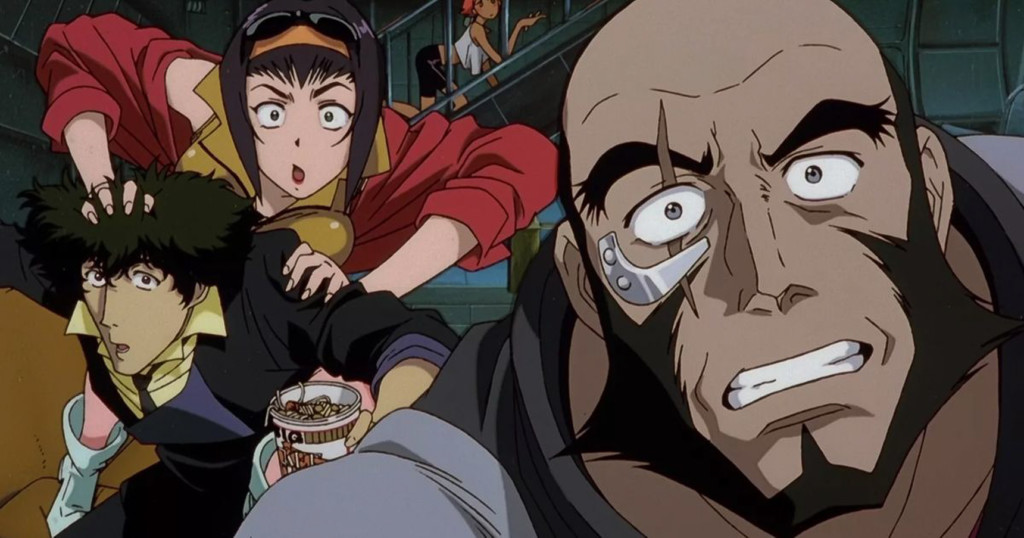 "Cowboy Bebop's" beloved genre-bending soundtrack is its most iconic asset, even after being off the air for over two decades. Composed by Yoko Kanno and a group of international singers and songwriters—including Ramayya—based in Tokyo, the music was recorded by the Seatbelts, the band Kanno formed to create the music for the series. The soundtrack is influenced heavily by jazz, but blends hip-hop, pop, heavy metal, country, and even opera elements seamlessly.
"I don't know why it works, but it does," said Ramayya. "My impression is that it's because the Japanese are so heavily influenced by American jazz and blues—since, after World War II, it's become part of their pop culture, and artists have created this sound, blending Western sound and Japanese sound, that's so unique."
Ramayya, a Canadian-born musician who is largely self-taught, has worked with a wide array of distinguished international artists, including Duran Duran, Mos Def, Tatsuya Oe (Chic, Serge Gainsborough), and Chris Mosdell (Eric Clapton, Yellow Magic Orchestra). Along with teaching at the Academy, Ramayya founded Strawberry Hill Music, a full-service audio post-production studio providing music, audio design, and voiceover as well as digital workshops led by industry professionals.
Ramayya spent half his life in Tokyo, Japan, where he got into the music industry as a session singer, making TV commercials, games, and of course, anime.
"I didn't know much about the industry when I got started. I just thought, 'I'm going to take this job,' and was happy to be signed to a major label [RCA]," said Ramayya. "I didn't realize how big of a deal it was until we started touring 3,000-seat venues and 10,000-seat venues."
The show's rabid fanbase has only intensified over the years since it went off the air after only one season. As the anime genre has crossed over into mainstream consciousness in the West, "Cowboy Bebop" has cemented itself, by blending both Japanese and American pop culture influences, into a show that can appeal to fans all over the globe. Both a Western noir and science fiction, "Cowboy Bebop" reflects a rapidly globalizing world and a post-World War II Japan, in particular.
"The Japanese respect and honor nerd culture—or otaku [the Japanese term for people with consuming interests]—about that kind of music," said Ramayya. "I think because they imported it, they treasure it more. Here, it's just a part of our ecosystem. We don't even really think about it."
Ramayya's most recent release, "Spicy Beats," debuted at #2 on iTunes and #15 on Billboard this past December.