By Caroline Andrade
This past December, current and graduating students from Academy of Art University's School of Architecture (ARH) presented their final thesis projects at the end of the Fall 2019 semester at 601 Brannan.
Projects featuring cutting edge modes of transportation that alleviate traffic congestion and focus on sustainability were presented to instructors and guests on the morning of Dec. 19 and 20. Students also shared proposals for providing solutions to the city's problems, with one of the projects focusing on adopting a contemporary approach towards designing a mosque.
Thesis advisor and ARH Graduate Director Mark Mueckenheim explained that students researched a topic of personal interest and instructors helped them to formulate their ideas into a consistent thesis argument. Mueckenheim said it was "really exceptional" that the projects chosen by his students were not necessarily theoretical, but tackled real-world problems.
M.Arch students Then Le, Fran Kim, Dan Chen, and Soufyane Zatla, who were a part of the Master of Architecture Thesis class (ARH 810), showcased projects that were centered around the Bay Area.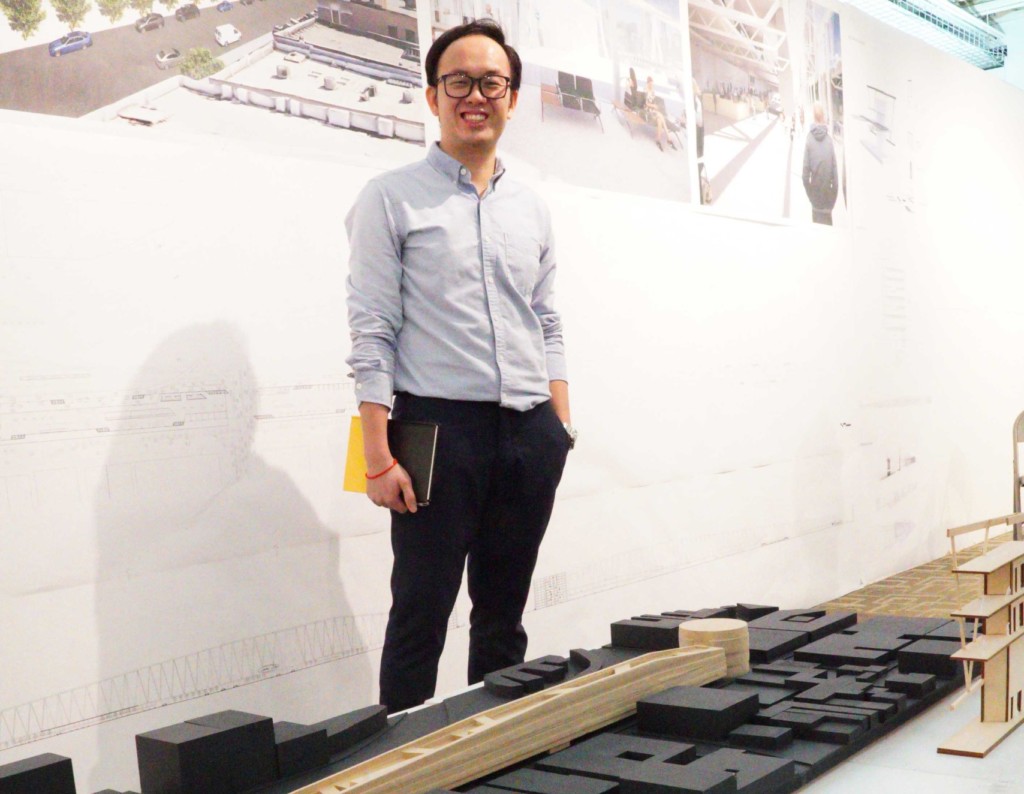 Le's presentation, titled "Trans-Connect," was based on the idea of a new transit center in San Francisco. He explained that his project involved repurposing the Caltrain station on Townsend Street and 4th Street. He introduced a new transportation infrastructure, featuring different modes of transportation such as a high-speed train, bus service, and carpool vehicles that could potentially reduce traffic on roads, curb air pollution, and provide a better living space to the city's urban population. An interesting twist to his project was the introduction of electric airplanes for short-distance travel—something that is still being researched by companies such as Uber as part of their "shared air transportation" initiative. "I want to make [the city] a lot more accessible to everyone because air taxis will be coming soon and then the price will be affordable," said Le.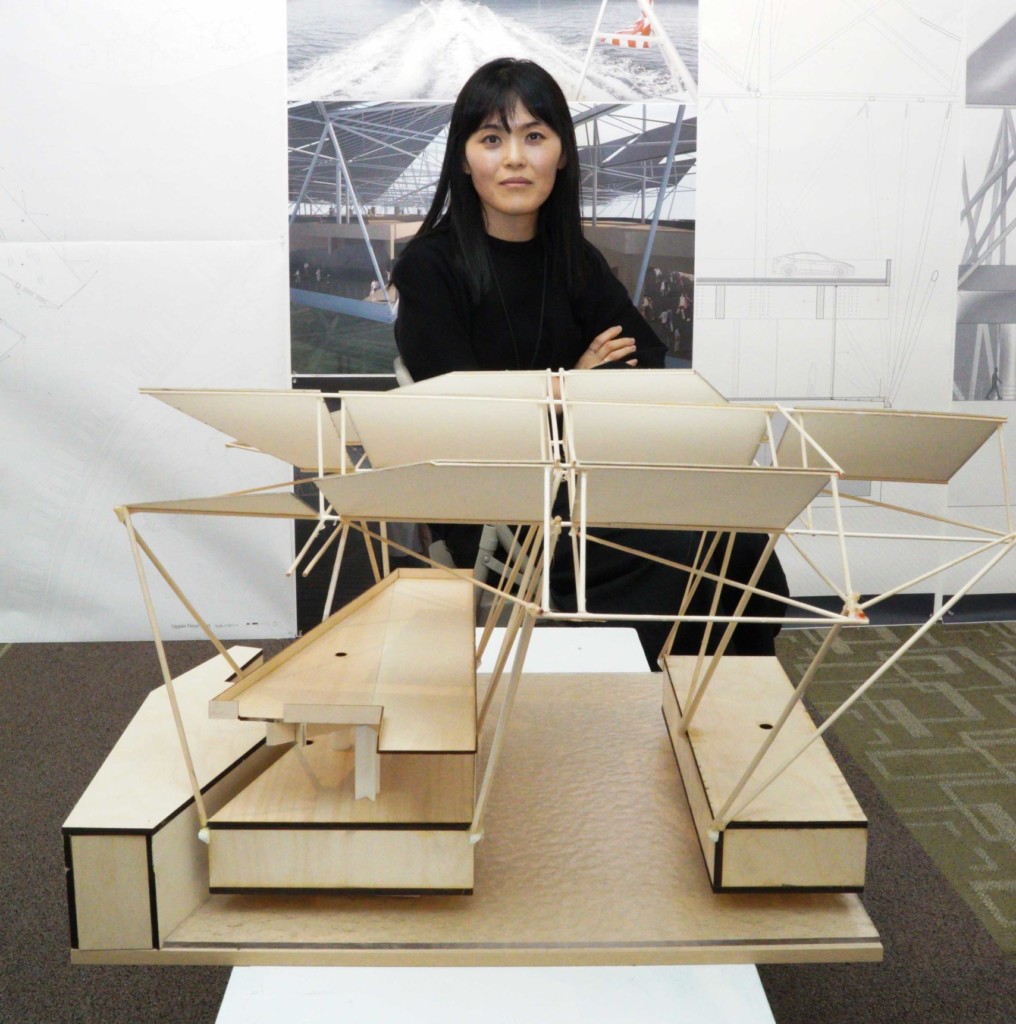 Kim's project, titled "Bay Area Solar Transit Hub" (BAST), focused on the bay ecology and being able to engage with it, while also providing solutions to ease traffic congestion in the Bay Area. BAST is a ferry transit hub with multiple facilities and public spaces. The transit terminal operated fully electric ferries smaller than the usual passenger ferry size in the Bay Area, with a capacity of about 20 people. The project provided an access point for the public to the Bay Area, while the ferry services aimed to curb traffic. Solar panels were integrated into the design to generate sufficient energy needed to operate the ferry system. Kim also incorporated a bladeless wind harvesting system, known as Vortex Bladeless Turbine, that would prevent birds from getting injured.
Reflecting on a solution to provide housing for migrant workers and people experiencing homelessness in the city, Chen designed a sleek temporary housing tower. The project caters to migrant workers from the hospitality industry, as well as hospitality industry workforces unable to afford rent in the city. "Migrant workers come to San Francisco in the tourist peak season and most of them choose to leave the city in the offseason. So when they move out, 30% of the people who are affected by homelessness can fill the empty space," explained Chen.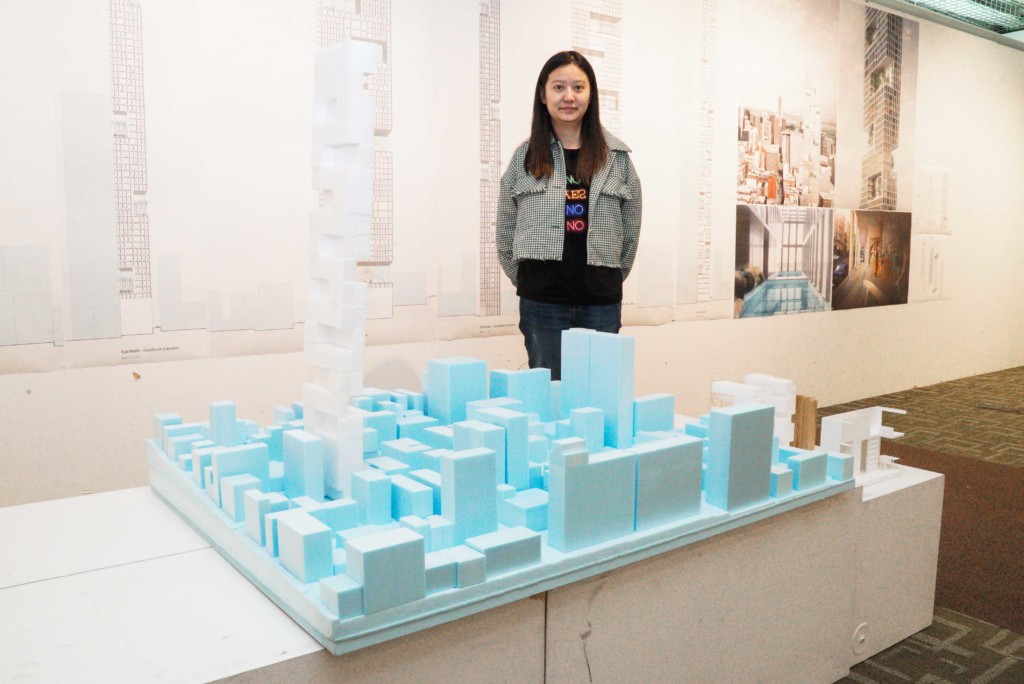 The building proposed on a site near Union Square offers programs such as a gym, a swimming pool, restaurants, office space, and a sky yard or an open space. Mueckenheim explained that the 1,034-foot skyscraper was inspired by a series of towers in New York City with a "really small footprint and [extremely] tall, which catered to the rich." "The San Francisco Pencil Towers were proposed for the exact opposite [reason]," said Mueckenheim. "The way the micro-apartments work in this tower is actually an antithesis to the Pencil Towers in New York."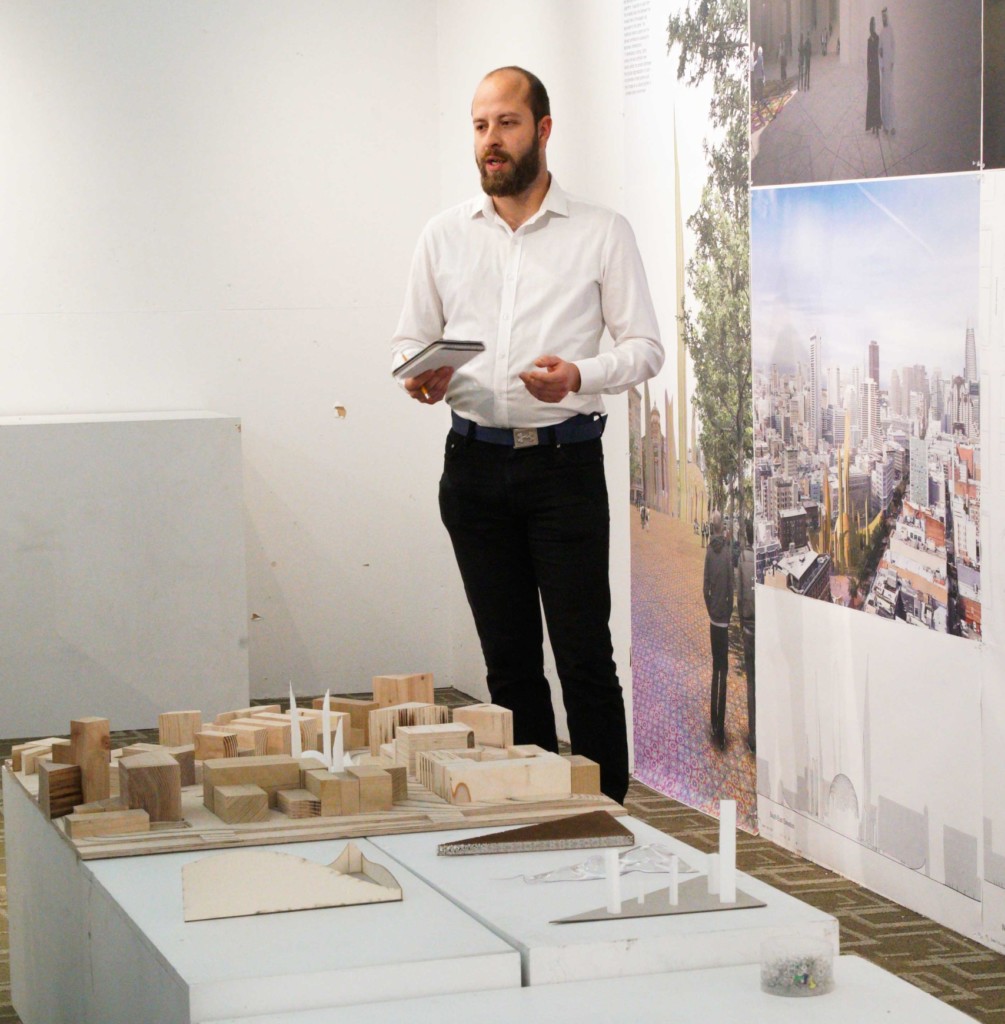 Transforming traditional Islamic patterns by computerizing them to achieve a contemporary design was how Zatla chose to play out his thesis project, titled "The New Mosque." Zatla explained that the patterns were first shrunk to a smaller size that represents the mosaic tiles and appears colorful on the upper floors of the mosque in order to welcome visitors to the space. The pattern then grows bigger in size equal to the space necessary for a person to pray and keeps growing bigger to reach the size of the dome. "The traditional Islamic pattern and the derived architecture subsequently becomes contemporary," Zatla said in his proposal.
Proposed on a site near the Powell Street BART station, the mosque's minarets are tall and have a colorful mosaic finish. It also features a prayer hall, as well as programs designed for the homeless, a library, and an exhibition space to allow people to experience the religion. "The mosque aims to develop a contemporary Islamic architectural language in order to promote societal understanding," said Zatla.
Following the final thesis presentations, ARH instructors offered their feedback on the design, structure, safety, and stability of the projects proposed by each of the students, while also offering advice. "I often say this [about] a good thesis project: if a student can take their thesis project and go to the mayor of the city, a startup company or someone who would fund projects and is able to pitch your project, that is a good thesis," said Mueckenheim. "That's the kind of entrepreneurial thinking architects need to have nowadays."