By Nina Tabios
Whether a product is for consumers or industrial users, how a product looks, feels and behaves influences its functional and perceived value. But it's a common misconception that developing colors, materials or finishes, otherwise known as CMF, comes last in the design process. As Emma Lundgren explained in her guest lecture at the School of Industrial Design's kick-off Creative Sketch Session, CMF plays a key part even in the ideation stages.
"Sometimes a color or material connection can lead to how you design, how you want to communicate a function or purpose," Lundgren said during her talk at Academy of Art University on Feb. 18. Or, color can be intrinsic. "It can send messages of who we are, who we want to be, where we want to go next … it has to touch [you] emotionally in order for you to remember it and want to have it around."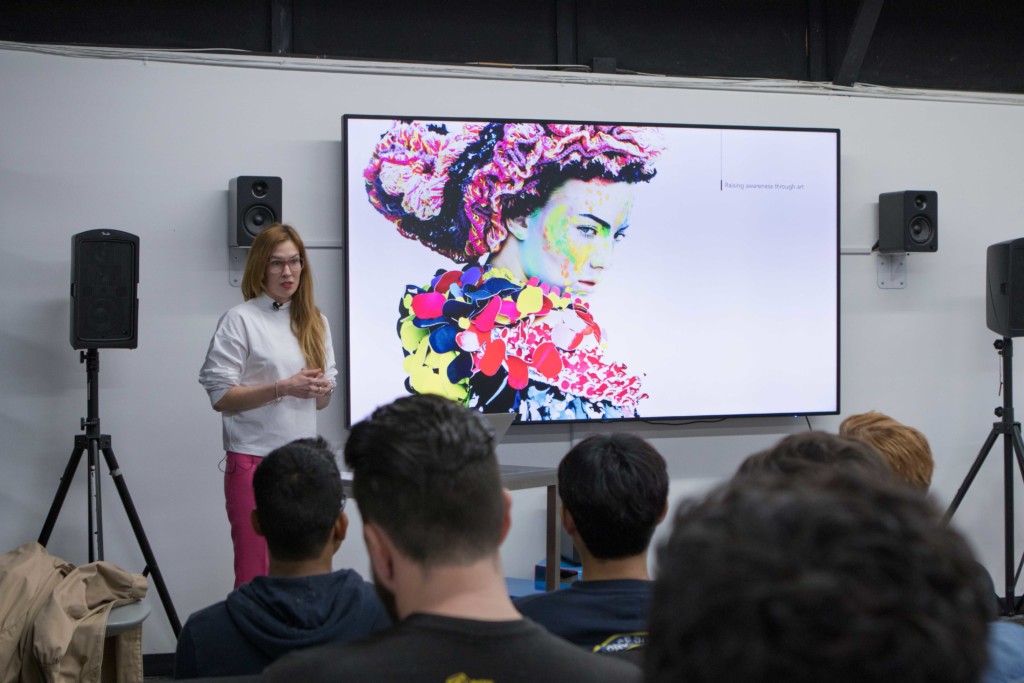 As a color and material design specialist by trade, Lundgren's expertise comes in many shades. And looking at her vibrant career, it's clear Lundgren felt at home in all sorts of creative spaces. A formally trained textile designer, Lundgren got her start in fashion. But after studying mixed media at the Royal College of Art, her work took on a variety of forms: from fashion week runways in Stockholm and New York to mixed media projects with John Galliano and H&M, then to Nokia and Ford Motors as a color strategist.
Moving from fashion and contemporary art into product and automotive design forced a reframing of her own design thinking. Lundgren explained the process of how she came up with the Ford Focus RS blue; she wanted a color that "is solid and calm" but "explodes just like the engine." After deliberating with chemists, technicians, and others down the production chain, it took five years to get that blue Ford on the market.
"Your work has to pass the visibility test, you have to talk to engineering, industrial designers, graphic designers then back to suppliers and looking at the small details. Everything has to communicate with each other," Lundgren said. "It's this continuous spinning of the plates in CMF which is also very exciting because there's never a boring moment. Everything is happening all at once."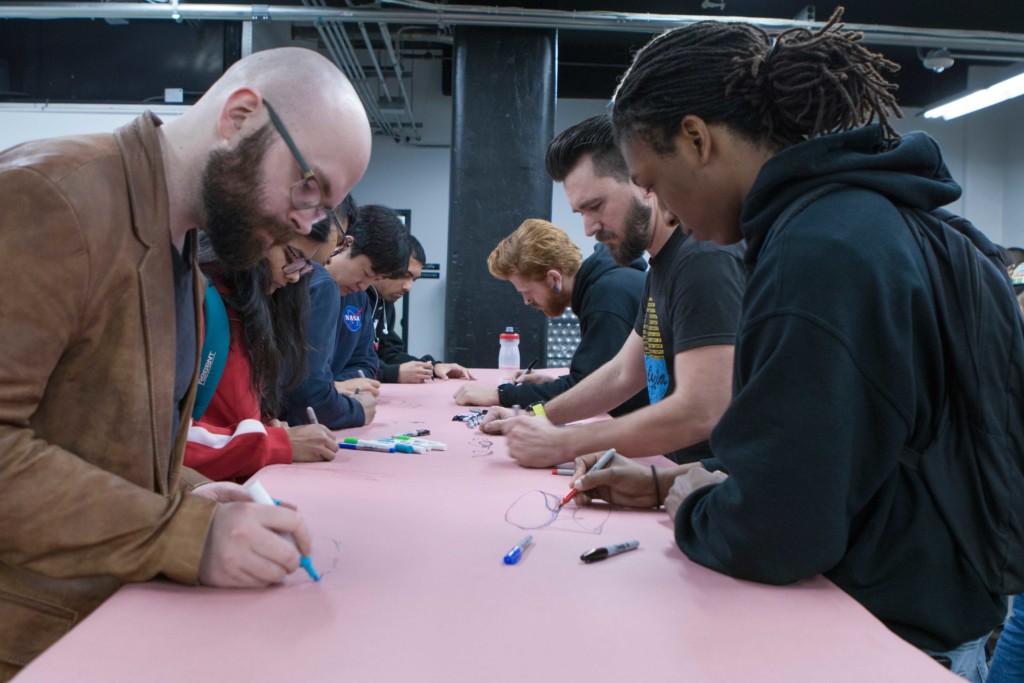 But she assured students that change was a good thing. "I had to think about how do you as a designer bring the creativity you have in you when you leave college into a formal environment," she added. "How do you foster that, how do you keep it going? I think if you can do that, you'll have great success."
After the talk, students participated in a contest. The prompt: how would you use color and material to communicate your product's identity and purpose? The prize: an iPad Mini.
With Sharpies in hand, students got to work. There was a glass container for plants that turned blue as it filled with water; a red table with a security drawer inspired by a lobster claw; silicone markers that had a texture to indicate the color to colorblind people. But the winning work was created by Muhan Zhang, who designed a pillow that he hoped would help people sleep.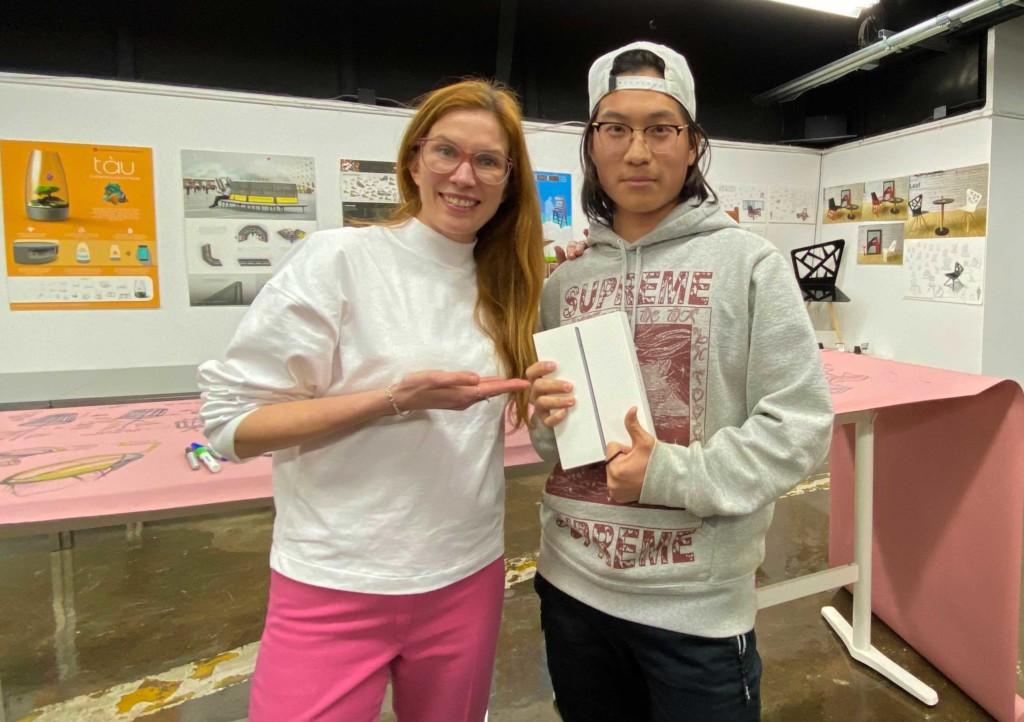 "As industrial designers, we're solving problems. So I thought, what is my current problem? That is sleep," he said. Thinking of peace and calm, Zhang thought of the sea and was inspired to draw up a blue, yellow, and green pillow that he hoped would bring up sweet dreams.
"As we know in industrial design, it combines three parts: it's art, science, and business," Zhang said. "Now, we're focused on the art which pays more attention to the emotions and feelings. Today, Emma gave us a lot of information on how to do that, how colors and materials can help us convey how we feel about our work and designs."