By Nina Tabios
When Gaia Giladi, a 2015 School of Fashion (FSH) graduate from Academy of Art University, decided to launch her own brand, her motivation was sparked by one of her friends who had taken an entrepreneurial leap of his own in Orange County, California. 
Giladi was an associate designer at a large apparel distribution company when a friend decided to start his own cold brew business. She watched him build it from the ground up, working both jobs until he was able to quit and commit to coffee full-time. As the daughter of business owners, Giladi knew it was only a matter of time until she, too, took the leap.

"I saw him going for it and literally lift off. It was super motivational," Giladi said. "I thought if I don't do my own thing now, I'm never going to. I'm just going to continue thinking about it. That kicked off the entrepreneurial spirit in me that I've definitely always had."
Her first taste of business ownership arrived when Giladi founded HOLO, a sustainable and ethical line of repurposed denim jackets, an idea that stemmed from her senior collection at the Academy. But a new opportunity came when Giladi was introduced to Elias Stahl, who had an idea for a made-for-order, 3-D printed shoe.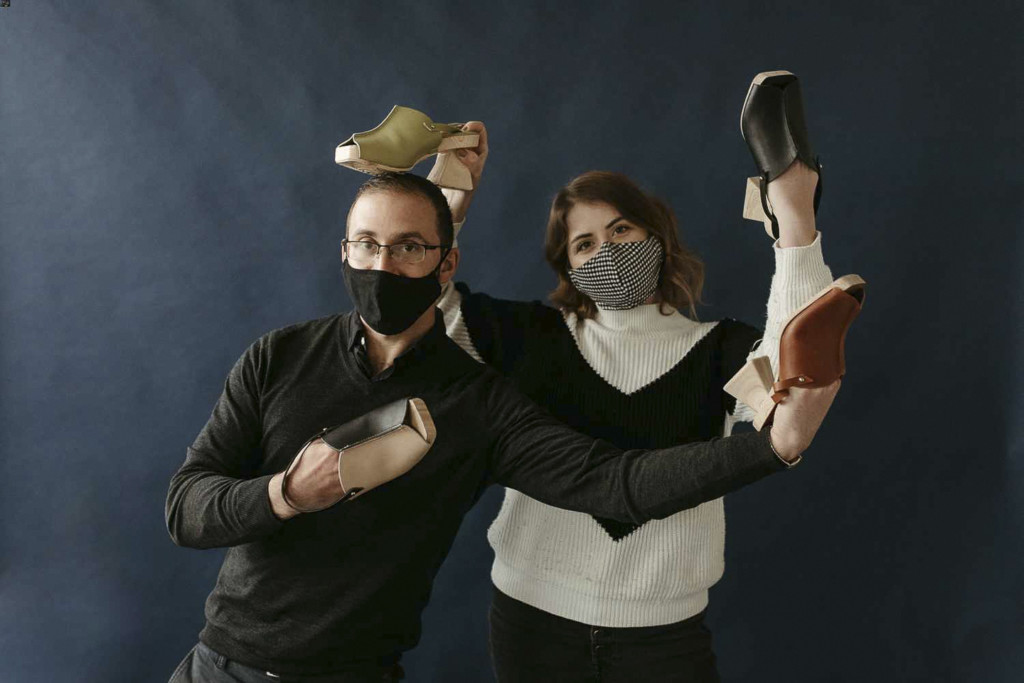 "We were connected by a mutual friend who, when she heard about HILOS, immediately thought of Gaia," Stahl wrote via email. "I was lucky she did. Gaia is naturally talented but also able to grow and mature a vision and bring it to life over the long-term; it was a perfect fit."
Building a Brand
Giladi and Stahl brought their idea to Portland, Oregon, to launch HILOS in the summer of 2019. This past September, HILOS offered a limited pre-sale that would deliver a zero-waste, custom on-demand shoe to customers within 72 hours.
Once the order is in place, the sole is 3-D printed. The 3-in-1 platform integrates the outsole, midsole, and insole into a singular piece, and customers can choose to have a unique engraving done on the sole. One of the biggest benefits of a 3-D printed sole is being able to offer a wider range of sizes (4–14), including half sizes in between, and customers have the option of ordering a different size for each foot. The uppers are handsewn and then string lasted to the platform, omitting the use of toxic glues, and are available in a variety of colors.

Giladi was always a fan of mixing mediums. Though she studied fashion design as a student in the B.F.A. program, she was constantly experimenting with and recreating textiles, whether it was combining fabrics into new textures or manipulating materials into something different.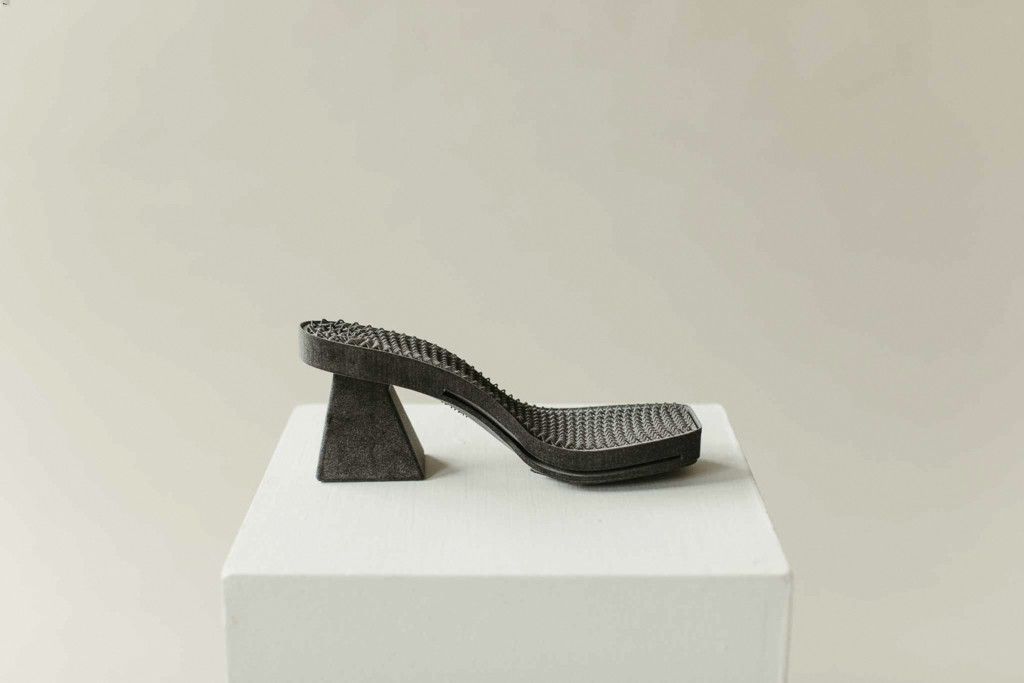 "For me, using 3-D printing for fashion is the epitome of that," Giladi said. "I used the techniques I would use in school, which was to find really cool images that I love of interior design, furniture and cut them up and place them as a shoe in order to try to create different shapes."

The goal was for the HILOS signature shoe to feel right at home in a small boutique in New York City but also become a staple wardrobe piece that people could wear daily.
"To me, it was really important to design something that was unique enough where you treasure it as a conversation piece or statement shoe, but it's something you can picture yourself wearing and investing in," she added.
Fashion wasn't a huge presence in Giladi's upbringing, but she found herself drawn to design early as she sketched her classmates and friends in different outfits in middle school. At the Academy, she continued to push her design thinking and concepts under the guidance of FSH Director Gary Miller. 
"Gaia was always curious about the process and asked lots of questions about the industry. She was always hardworking and studious and enjoyed exploring different subjects with each project. She was part of a graduating year that included a very creative group of students who all pushed each other to be better, more individual, and unique." 
Looking back, Giladi said she owes much of her conviction as a designer to her experiences in FSH.
"It's definitely given me confidence because I feel like that pushed me to strive for more," Giladi said. "I can feel that now in my career and when I was working for other employees, and it pushed me to be a better employee—to try to be innovative and have the confidence to speak up and show my ideas."
Gaining Recognition
This focus on sustainable fashion recently won HILOS some early recognition. At the beginning of December, Stahl and Giladi pitched the HILOS brand to a judging panel of venture capitalists at the startup convention TechFestNW. HILOS was selected from over 60 startup companies, which was a reassuring win for the brand's co-founders.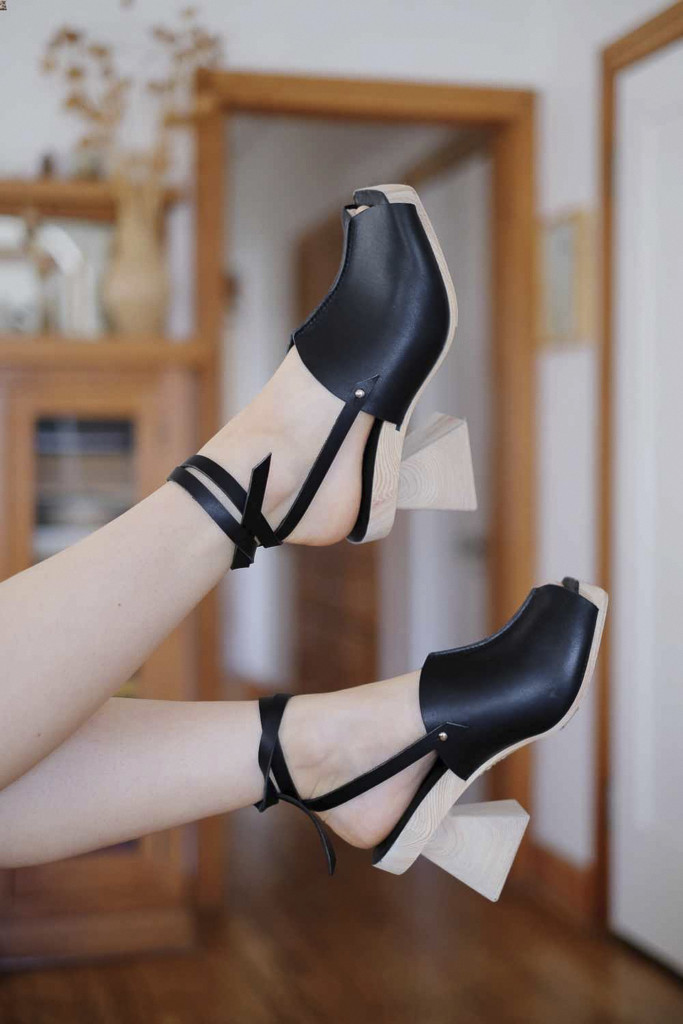 "At most pitch events, you see companies tackling very focused problems—an app to track your sleep habits or a long-term car rental portal—and these seem the most likely to succeed," Stahl said. "We presented a vision for how our technology could change the world. It was bold and out there. So, to win, especially against such a competitive cohort, validates thinking big and not being afraid to try to change how we make and buy."
"I think what I learned throughout this process of starting HILOS is you really never know until you try," Gaia said. "There's been a lot of times where we'd make assumptions on things based on our current knowledge and we'd try it and it would be completely wrong. And it would lead us to think of new things. Never assume, always try."