By Greta Chiocchetti
It's strange to think that what was once such a mundane part of the day—a rushed morning commute to work on public transportation—is something we would ever be longing to return to. But after nearly a year in quarantine, some of us are really missing bumping elbows with fellow MUNI passengers.
This is especially true for School of Animation & Visual Effects (ANM) alumnus Geoff Hecht (2007), who has spent the last 10 years working on his passion project, "Metro6," an animated short film about a lost soul's life-changing bus ride. The film made its debut on the festival circuit this past spring, coming at a time when the world was just coming to grips with its new isolated reality. 
"You can really get a lifetime of experiences in one bus ride," said Hecht, who grew up in San Francisco and began riding public transit alone at the age of eight. "With COVID, I really worry that we're missing out on that. Beyond just being isolated from other people and the challenges that come along with loneliness, we're missing out on crossing paths with people who aren't exactly like us, who don't have the same lived experiences."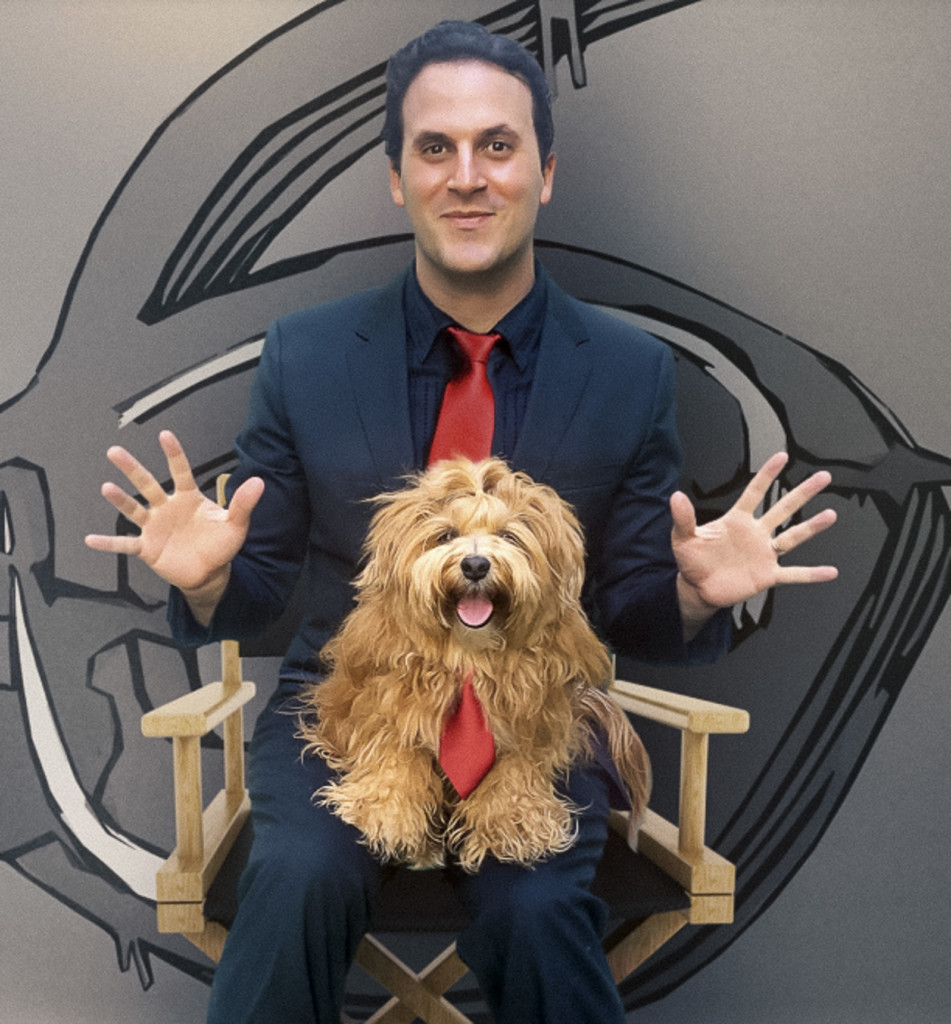 Hecht, who was raised by a hard-working single mother, said the diverse array of MUNI passengers who rode along with him through his formative years shaped the person he is today.
"Being exposed to all these different people from different backgrounds, sexualities, races, professions, and ways of thought, in that small space … I never met my father, so, to a certain degree, the people on public transit actually helped to raise me," said Hecht. "We're in a time now where we've gotten so digital that we're ignoring the people around us. So I wanted to explore that, and what you're missing when you become so self-isolated."
"Metro6" tells the story of tech- (and self-)absorbed Zak, who is late for an important job interview and has to unexpectedly take the bus. Through his short yet adventurous bus ride, Zak learns the importance of community and of real-life interaction. While it's a comedy with plenty of lighthearted moments, it manages to tug at the heartstrings too.
"This person basically goes through a lifetime of experiences—just this crazy, wild eight-minute bus ride," explained Hecht of the film's plot. "It's transformative, and he becomes more and more aware and appreciative of the diverse community around him, rather than trying to ignore it."
While the story is centered around the importance of community, "Metro6" itself is the product of a community coming together—it was the team effort of 78 artists from 17 different countries, most of which Hecht sourced from Artella, an animation collaboration platform that enables artists to build their own virtual studios. In the two years that Hecht utilized the platform, 95% of work for the film was completed.
"At first, I emailed close to 800 people, trying to convince people to join me on this, which is really difficult, to get strangers to believe in this thing that we were trying to do," said Hecht. "The popular American movie 'Field of Dreams' struck me with this idea that if you build it, people will come. If you keep on chipping away at something, eventually people will notice what you're doing. And then something small will become something big."
Though "Metro6" began its festival run right as California instituted its first stay-at-home order, ongoing lockdowns haven't stopped it from making its mark. Accepted into 38 festivals and counting, the film racked up wins from Animaze, the Los Angeles Animation Festival, and the SF Frozen Film Festival, among others. It was also selected for BAFTA, Canadian Screen, and Academy Award-qualifying festivals like LA Shorts. 
"'Metro6' is winning on the festival circuit and we are thrilled for Geoff and the film's success," said Becky Johnson, ANM senior program and career manager. "[ANM] focuses on a strong curriculum with students being ready to work in the industry. Stories like Geoff's validate the hard work and dedication that our students, faculty, and staff invest to ensure success."
Though his path—like many artists—was not linear after graduation, Hecht maintained his determination to break into the industry.
"My last year of school, I was applying for jobs and couldn't find anything. You focus a lot on the success of your peers who go on to Pixar and all these prestigious places—and it was pretty disheartening for me to not be one of them," said Hecht. "Eventually, I realized that other people weren't going to pay me to do what I wanted to do, and I just needed to do it on my own."
Hecht co-founded Hectic Digital, a boutique animation and visual effects studio, in 2011, where the majority of "Metro6's" digital modeling assets and rendering were completed. It was later sold to InVision Communications in 2018.
"For me, what was eventually the breakthrough was really going through and looking at other people's portfolios and trying as much as possible to not make excuses for why that one person could do that and I couldn't," said Hecht. "I focused on closing those gaps."