"Alumni Assemble!"
It might as well have been the 2020 rallying cry for a trio of Academy of Art University student-athletes who are currently putting their skills as Communications & Media Technologies graduates to work at Salesforce. In a climate sorely needing technology and remote events to bring employees face-to-face, baseball's Joseph Marchini (Class of 2017), softball's Shampayne Clay (Class of 2011), and Matt Cesca (Class of 2016) of men's basketball currently find themselves rescuing the needs of many as production engineers at the cloud-based software company.
The respective post-graduation journeys for Clay, Marchini, and Cesca each took their own forms, but none strayed too far from the Bay Area. After focusing on live video production in his final two years at ART U, Marchini was initially hired by one of his former teachers to work for Pixel Corps, a San Francisco-based advanced media production services company, where he further sharpened his skills in what he likened to "a production bootcamp." Focused on the engineering side, Marchini designed custom-made broadcast-quality events for clients in e-sports, Big Tech, and non-profits like National Geographic and The Obama Foundation.
"I enjoyed the emphasis on teamwork that you find in live production and the rewarding feeling of seeing an event all the way through," Marchini said. "My work in the COM department built a great basis of knowledge to take into the professional production world. Although the content of my live events is always changing, I still enjoy the opportunities for creative problem-solving with my team at work every day."
Marchini crossed over with Cesca at Pixel Corps where they both gained valuable insight from the decades of experience of broadcasting veterans who worked on productions for the Olympics and "Star Wars" films among others. Cesca then spent the next two years of his life working in onsite production with Facebook. Managing a team of 50 people and supervising a convention center style space, his ability gained its biggest boost.
"Immediately after [basketball], I struggled to figure out exactly what I wanted to do," Cesca said. "It was not until one of my teachers, Dianne Fukami, sat me down and said, 'Give your best effort to everything. That way, as you go through figuring out what you want to do, there will be options.' That is some of my favorite advice. Something to this day that I still refer to."
By the time they reached the workforce, both Marchini and Cesca had spent numerous hours also learning production from Clay who, earlier in 2020, finished her eighth year as studio and editing manager in the Academy of Art University School of Communications & Media Technologies. Originally inspired to work behind-the-scenes after helping live stream an ART U basketball game, she would go on to essentially master the art of live production, expanding her abilities with a stint as a production assistant for the Golden State Warriors during their 2017 NBA Championship run.

"After graduating from the COM department in the Fall of 2011, I was grateful that Co-Directors Jan Yanehiro and Steve Kotton offered me a full-time job as a studio tech," Clay said. "Over 11 years in the department (eight and a half on staff and three as a student) has taught me every single thing that I know now about production."
A superstar team just waiting to be assembled, the trio would eventually all find a home at Salesforce. Leading off in 2018, Marchini was connected initially as an intern through another Academy of Art University faculty member who worked for Salesforce's marketing arm. In his first two weeks, Marchini helped rebuild Salesforce Studios' lighting grid and ran cameras for live shows. As the company expanded from studio-based internal live events to a larger scale, he was offered a chance to join the team as a production engineer. A year and a half later, with the unexpected hit of the COVID-19 pandemic and the sudden need for more remote live events, Marchini called upon Clay and Cesca for help and both were brought on in the same production capacities.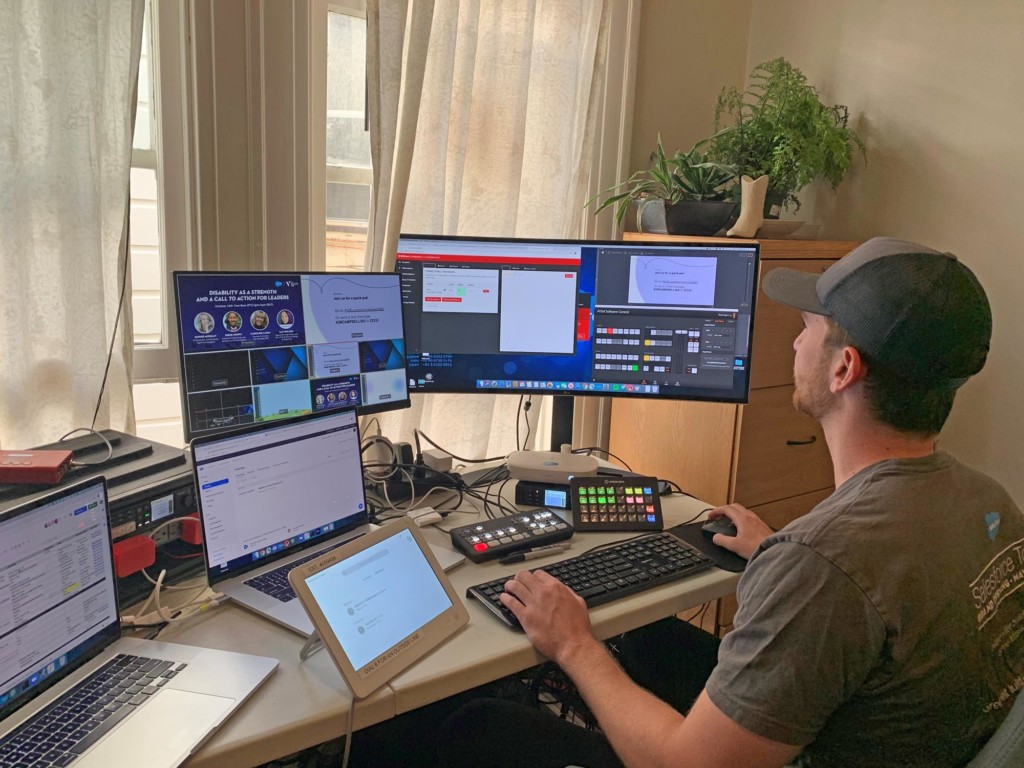 With Salesforce emphasizing the importance of engagement amid this pandemic, the trio currently works for "Streamforce," the company's internal production team, to design and build kits for live production while keeping up with the increased demand for fully remote events. In addition to being a production engineer, Marchini also serves as "Scrum Master" which means he is responsible for workflow management, helping prioritize projects and collecting data on completed work for reports to upper management.
"We had to quickly design and implement a new home production kit to give remote meetings more of a broadcast feel," Marchini said. "Once we got our home kits up and running, our service became more popular across various Salesforce organizations. Over the last few months, we met this new demand and had the support from upper management to grow the team. Luckily enough, I was able to hire two highly-skilled people I met at ART U in Matt and Shampayne."
The first of the trio to originally don the ART U red and black, Clay pioneered the softball program's inaugural season as a junior transfer from Chabot Community College. She earned Academy of Art Female Athlete of the Year in 2009 after leading the team in all major statistical categories then put together a senior season for the ages. Clay was All-PacWest First Team in 2010 and became one of the first two Urban Knights ever to earn All-Region Second Team. Finishing her career ranked second in slugging percentage as well as fifth in both batting average and home runs, Clay's legacy continues to live on.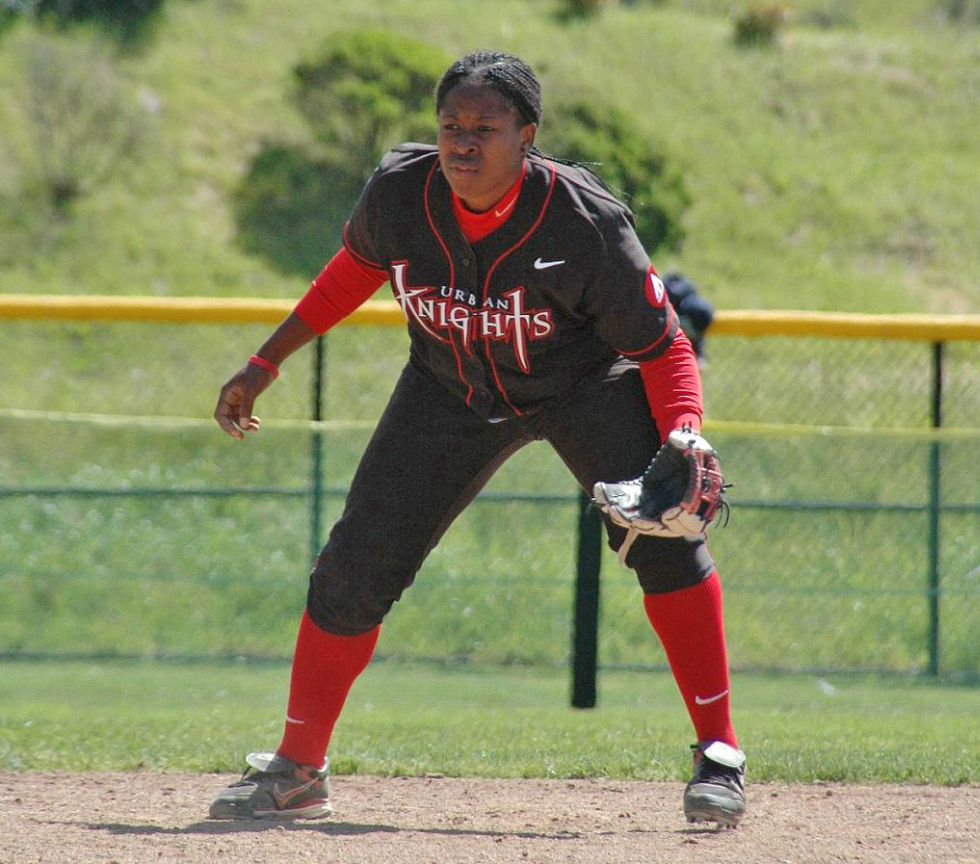 "As a student-athlete at ART U, I came in as a junior college transfer so I was naturally one of the older players and, with that, came the leadership role," Clay said. "I didn't ask to be the leader, but I think the younger players may have looked up to me because I was older. Since then, I have tried to carry that into jobs. It's a little harder now starting a new job, but I see bits of my leadership beginning to grow as I continue learning at Salesforce."
A junior transfer from Skyline College, Cesca spent one year with Academy of Art men's basketball. The San Bruno, CA, native was a selfless contributor to the team, adding value in a variety of ways on both ends of the court. Despite not always being in the spotlight, Cesca looks back on the challenges he faced as positively transformative.
"My basketball career did not go how I hoped it would at ART U and really in general, but I think that experience had great influence on my success, as weird as that is to say," Cesca said. "It made me tough. It taught me to always push and keep a level head through adversity. I learned to read people while recognizing what their strengths and weaknesses are. Success is determined so much by putting people in a position to succeed. That rings true in sports and in the office."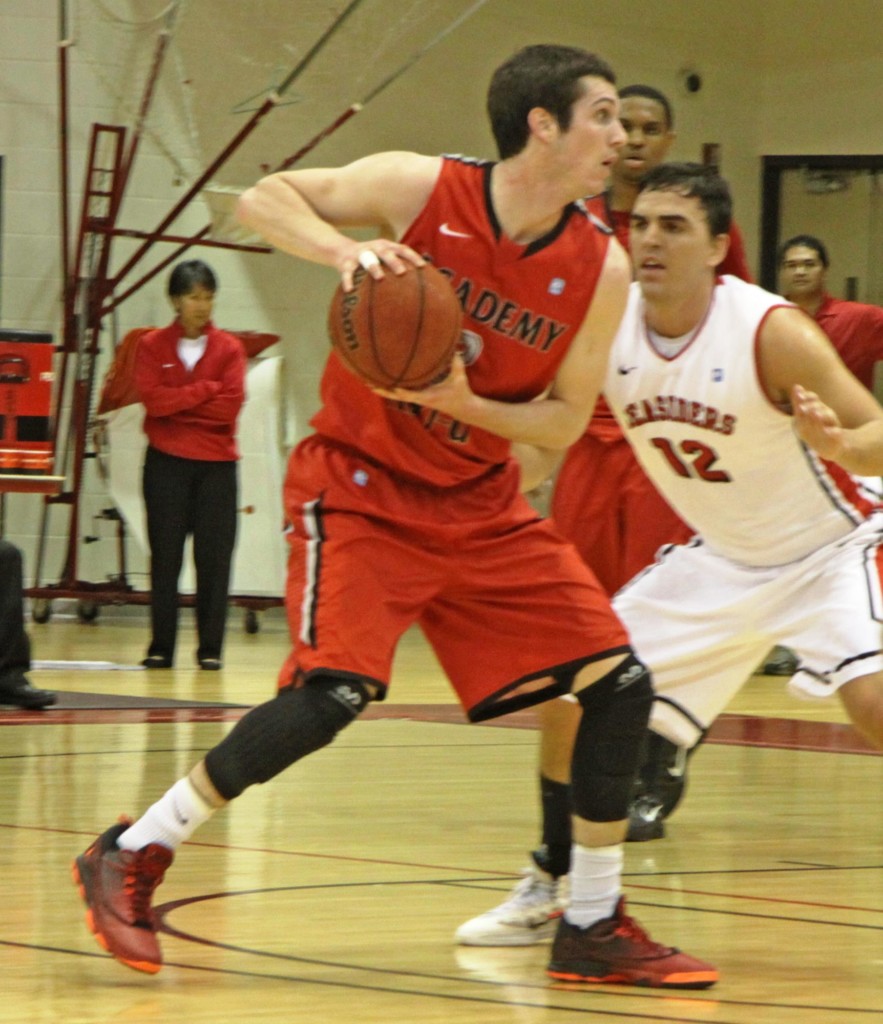 In his four years playing baseball for Academy of Art, Marchini authored a historic career. He finished first in program history in career hits and total bases while also remaining top four in runs scored, doubles, triples, runs batted in, walks, and fielding percentage to this day. For his efforts on the field, he was awarded All-PacWest Third Team in 2015 and, that same year, his dedication to all aspects of the program was recognized with the department's second Dr. Jamie Williams Male Servant Leadership Award to date.
"Nothing could have prepared me better for the real world than being a student-athlete," Marchini said. "The discipline and diligence that is demanded from any athlete gave me a huge advantage at the beginning of my career. Balancing responsibilities, focusing on the collective achievements of my team and continuously learning are equally as critical at Salesforce as they were to my success as a student-athlete."
Approaching his junior season, Marchini's world gained an important mentor with Dan McDermott assuming head coaching duties for ART U Baseball. As an upperclassman, Marchini was selected to be team captain and McDermott relied on him to help guide the team.
"My coach inspired my leadership style on and off the field," Marchini said. "Not only was he my role model, but he showed me how to be a role model for others by leading by example and holding yourself to the highest standard. I use this same leadership style in my role as a scrum master at Salesforce."
When it comes to advice for the younger generation of Urban Knights with similar aspirations, diversifying one's portfolio rings true for the trio.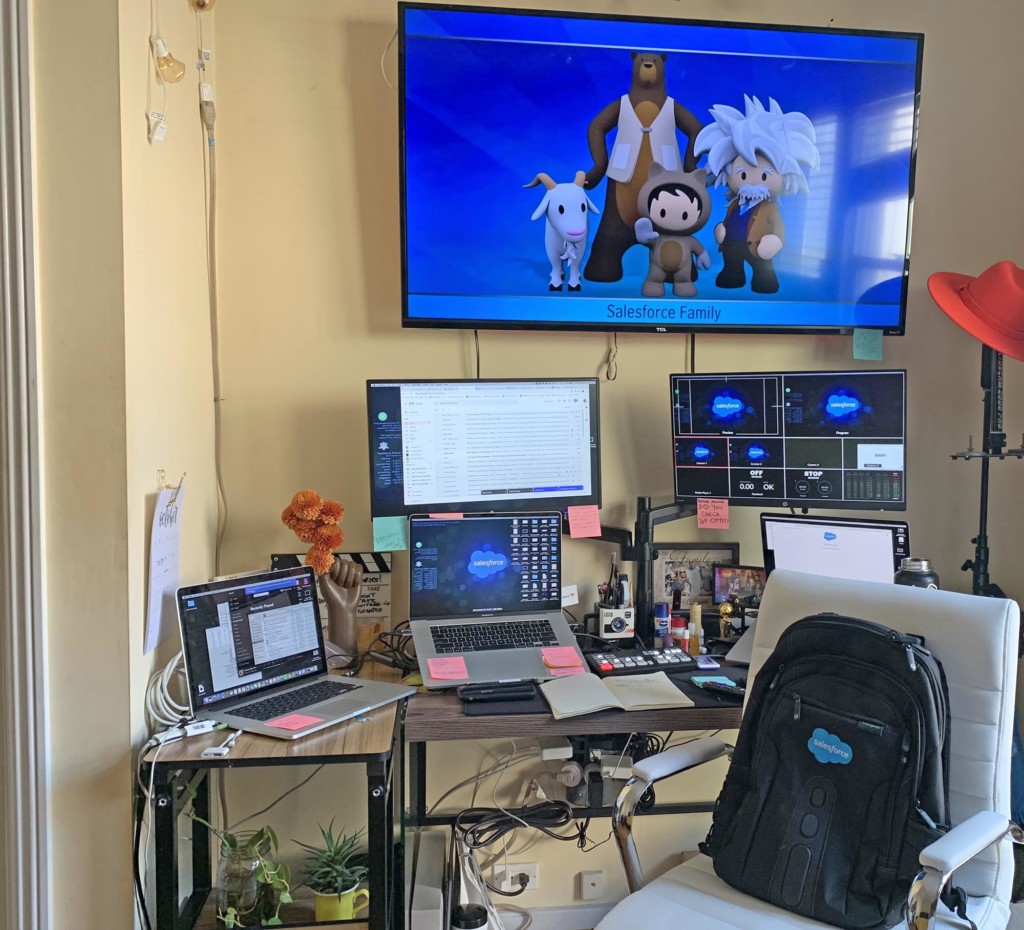 "Don't be afraid to try different things out," Clay said. "Whether it's different things in your respective department or in other majors. Be open to your goals and/or dreams changing throughout this process."
"You don't need to have everything figured out just yet," Marchini said. "I came into ART U as a blank slate, baseball was the only thing I was ever sure of, so I didn't really know where to focus my career. My solution was to always be open to new opportunities. I'd say to take every opportunity that comes your way. You never know who you'll meet or what will come of it. Be teachable, curious, and work hard. Hard work is invaluable and won't go unnoticed."
"Put your best foot forward in everything you do," Cesca said. "That type of effort will prove invaluable. Volunteer on anything and everything. Your teachers are all professionals in the industry and always working on projects for the school or the community. That is the best way to get hands-on experience and an early taste of the industry. Lastly, explore. Academy of Art has so many different majors that can bleed into each other. Take advantage of that with your electives. I was a multimedia communications major. In my last year, I took a couple music production classes. I cannot explain how much knowing audio has helped my career progress."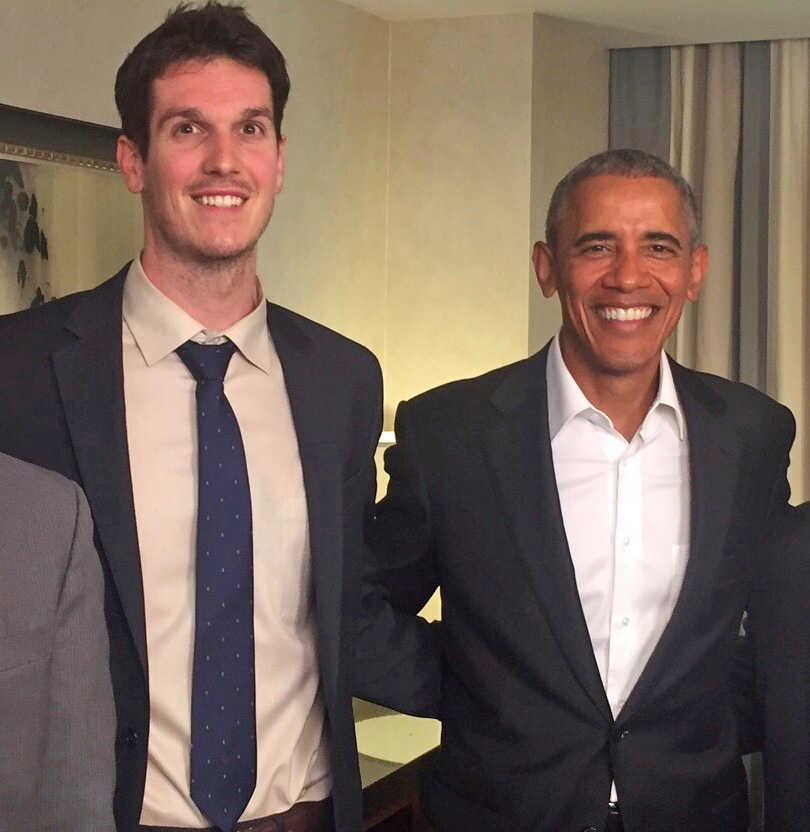 As they continue ahead working alongside one another, Marchini, Clay, and Cesca will undoubtedly serve as a reminder of the strength of teamwork.
"I plan on continuing to build this production team and expand our footprint," Marchini said. "My hope is to take this small, headquarter-based service and streamline it as an amenity available to Salesforce's global workforce."
"I am just looking forward to continuing to learn," Clay said. "I am looking forward to producing some great shows and working with such amazing people."
"Our team at Salesforce is young and growing," Cesca said. "I am really excited to watch us progress over the years and see what we can get our hands on."